Wednesday morning. January 12, 2011
Our Wednesday morning craft group came together today to create a puppet story set for our school fundraiser. We decided to create the dolls for the heartwarming tale, Apple Cake by Nienke Van Hichtum.
Thank you Rachel and Christine for organizing this creative event!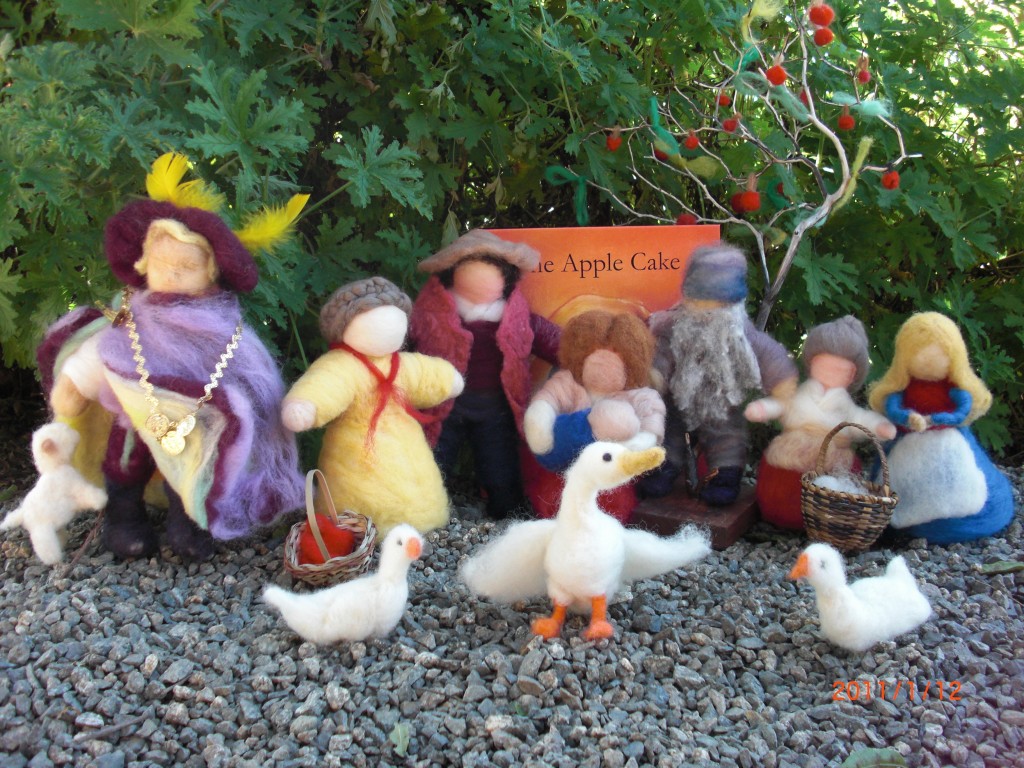 Such gorgeous cast of characters! Look at the geese and puppy! So adorable! I made the flamboyant youth. In retrospect, I could have tone down his dandy ensemble a tad.
Which character did you make? Drop me a line (comment box below) so I can give credit to all these lovely works.
Incidentally, my daughter and I just performed this piece for her friends at her 6th birthday celebration party. Click on the picture below to see our own homespun version of this puppet show.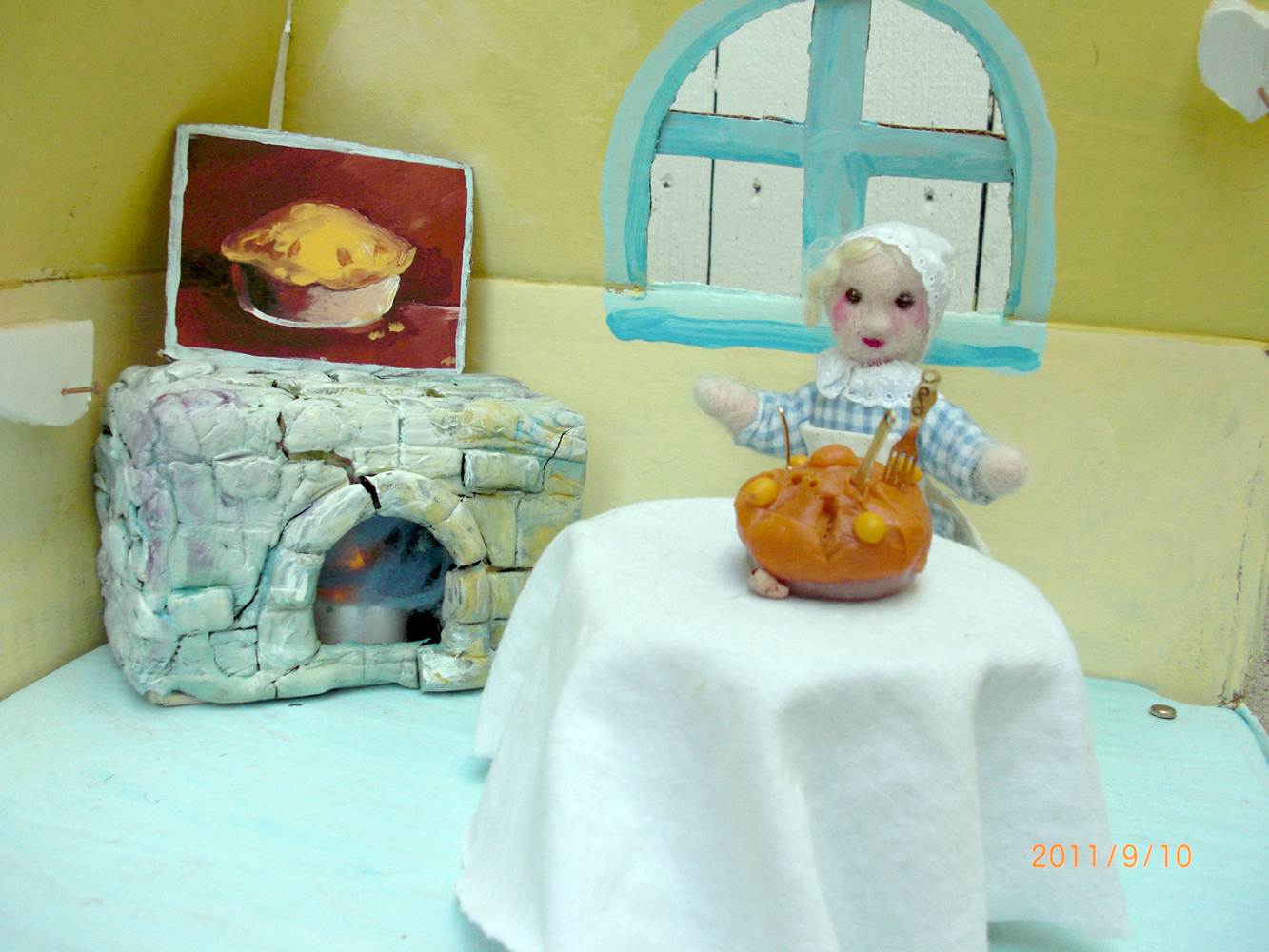 The very endearing story by Nienke van Hichtum. The book comes with an Apple Cake recipe on the back cover! You can buy your copy from Nona at our school's Company of Angels store!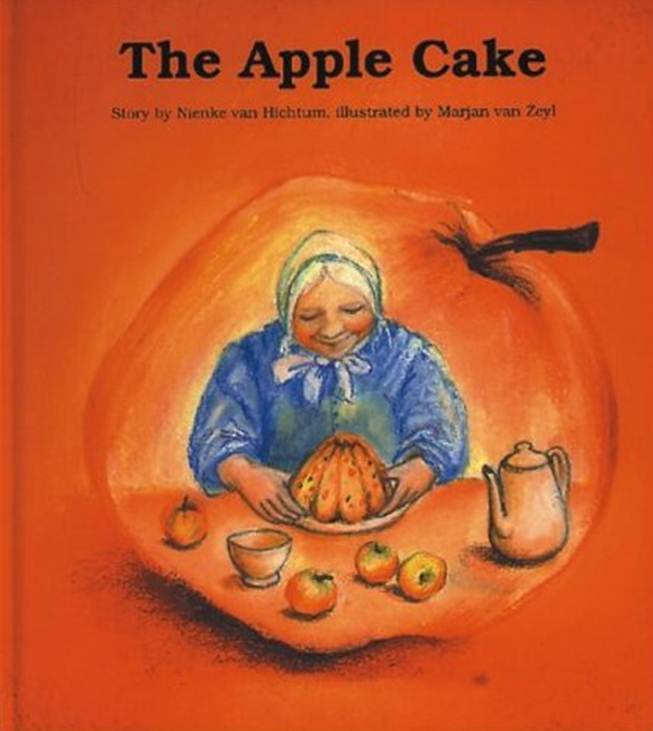 The cast of Apple Cake lovingly needle-felted by the Wednesday Morning Crafting Group at the Waldorf School of Orange County in Costa Mesa, California. It was auctioned off with the story book for our school fundraiser.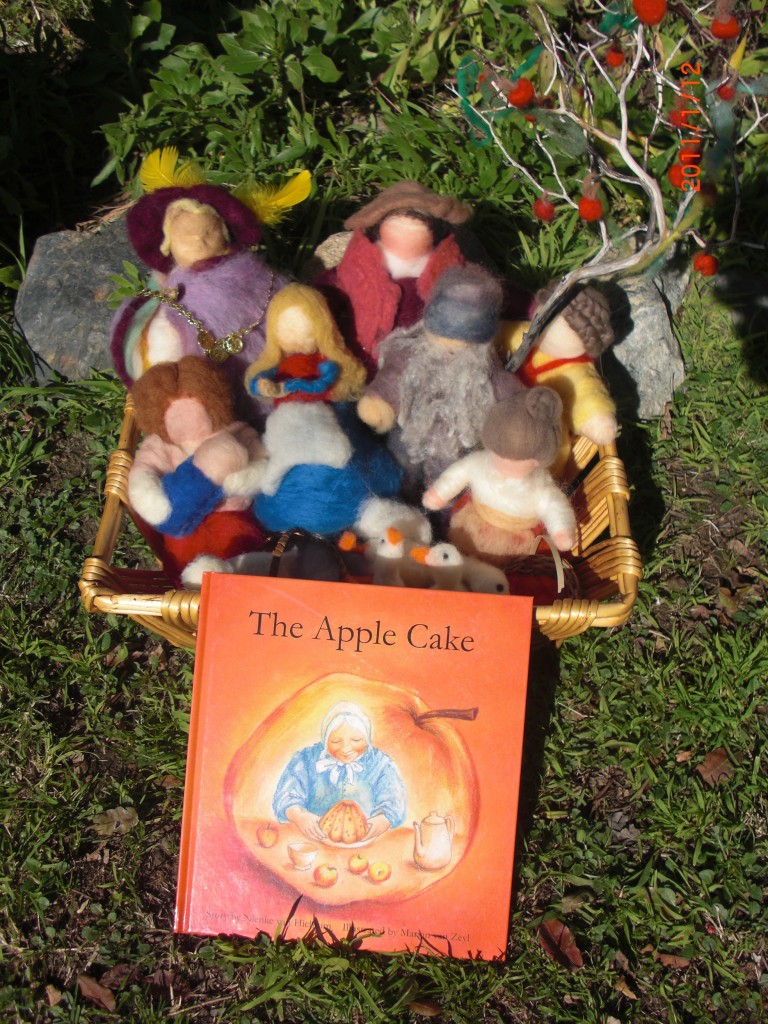 If you liked this page, click on the image below to check out the puppet show I staged for my daughter's 7th birthday in November 2011: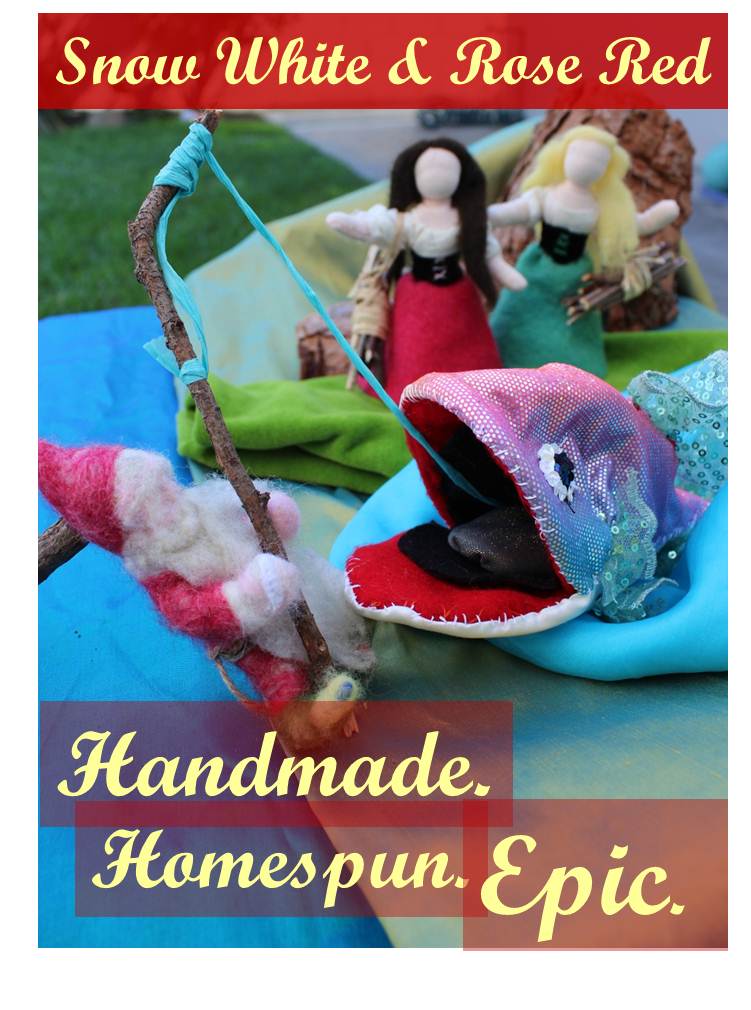 Return to "Wednesday Morning Craft Group" page