Wednesday, September 19, 2012.
Christine Newell showed us how to crochet beanie hats. The rest of us worked on our felted paintings.
Click here to see Our Craft Group Gallery of past crafts.
Baby Nova modeling Christine's beanie hat.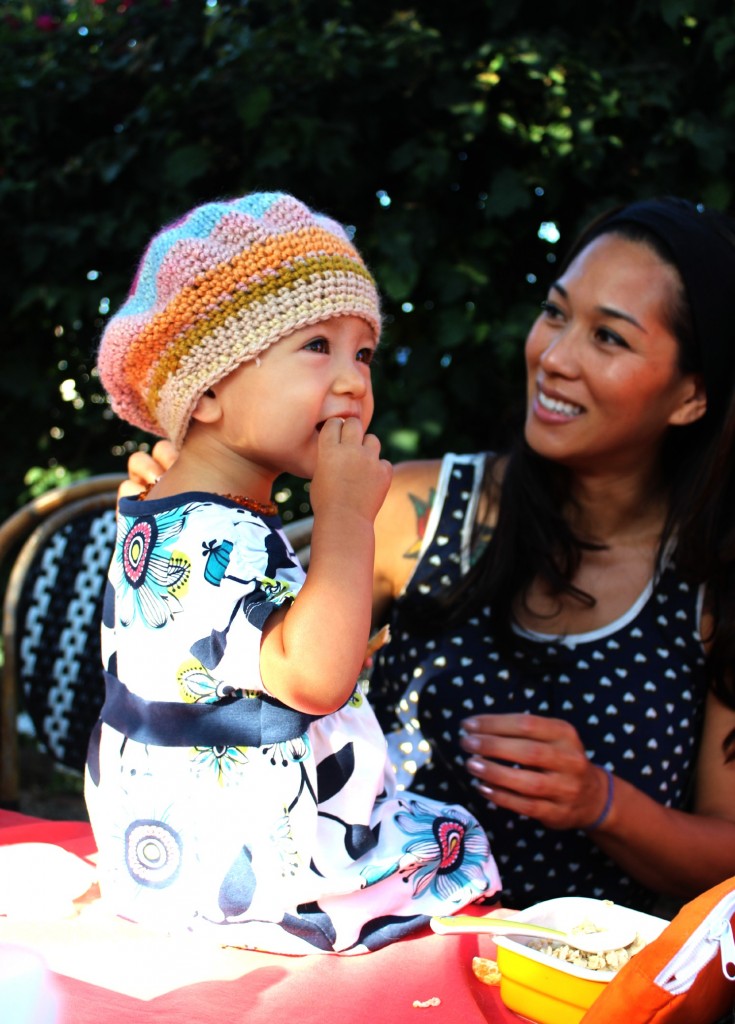 Get to work! Sharon, Alyssa and Kim busy crocheting.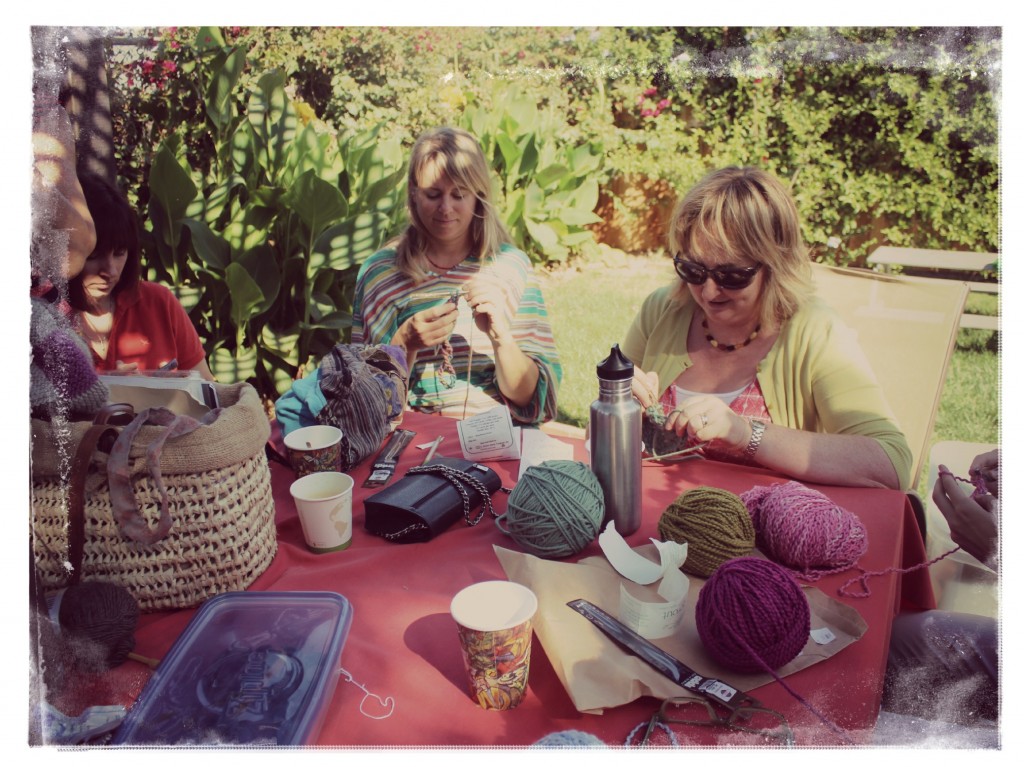 Angela made a beanie hat for her daughter's 16″ Waldorf doll! Angela…if you are reading this, can you bring Pearla's doll and the cute new beanie hat next week so I can take a picture of it?
September 26, 2012. Wednesday
Beanie hats continued to be crocheted. The rest of us worked on our felted paintings. Gisela brought in her handmade gnomes/dolls.
Josephine completed her beanie hat that was started last week. Her little kindergartener will be wearing it.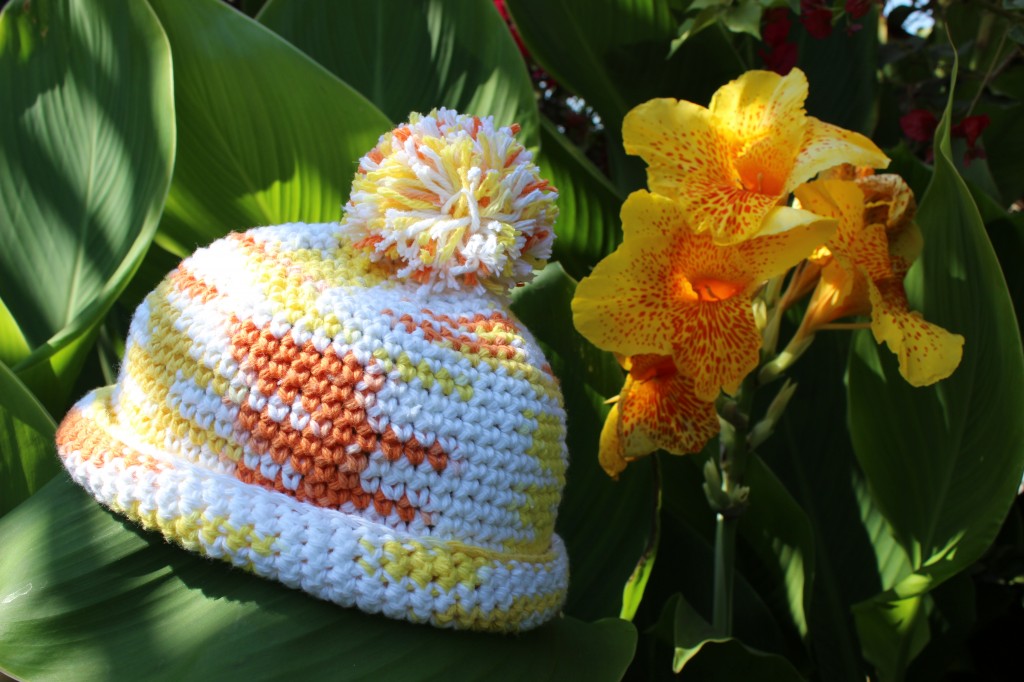 The knitted hat by Josephine above was featured this afternoon in our Waldorf school newsletter.
Kirsten, Kimmy and Christine. With their completed crochet beanie hats.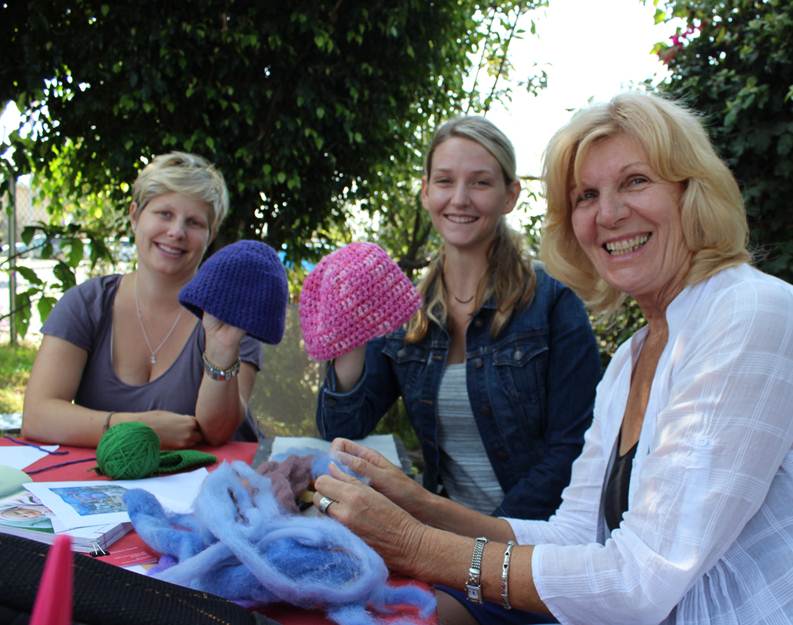 Gloria stealing some crafting time while baby Catherine took her 30 minute nap!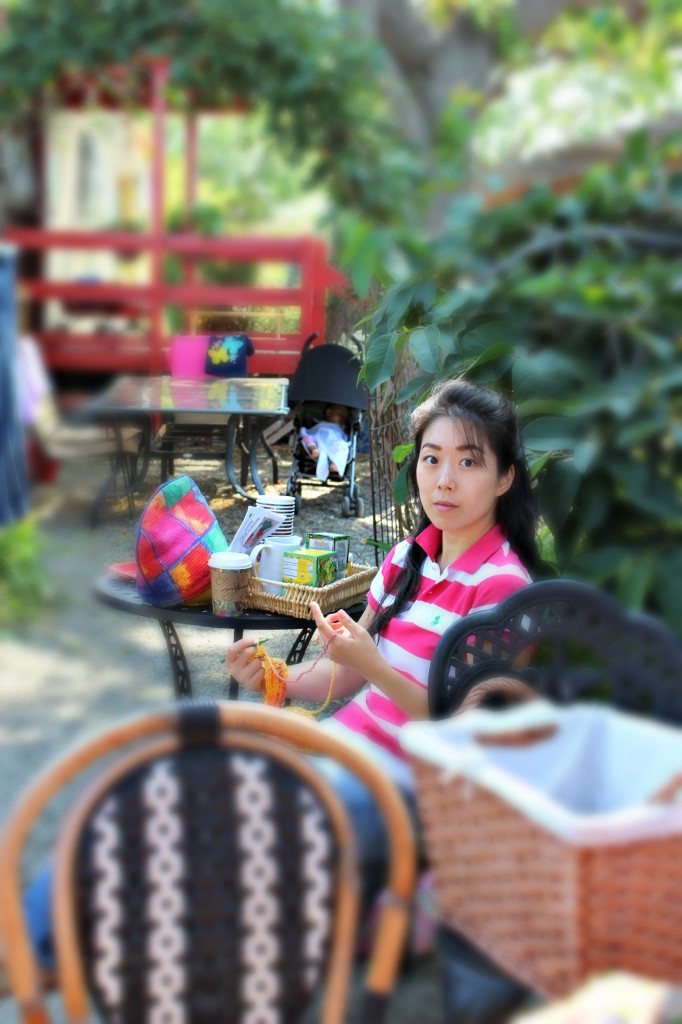 Gloria and little 15-month old Catherine.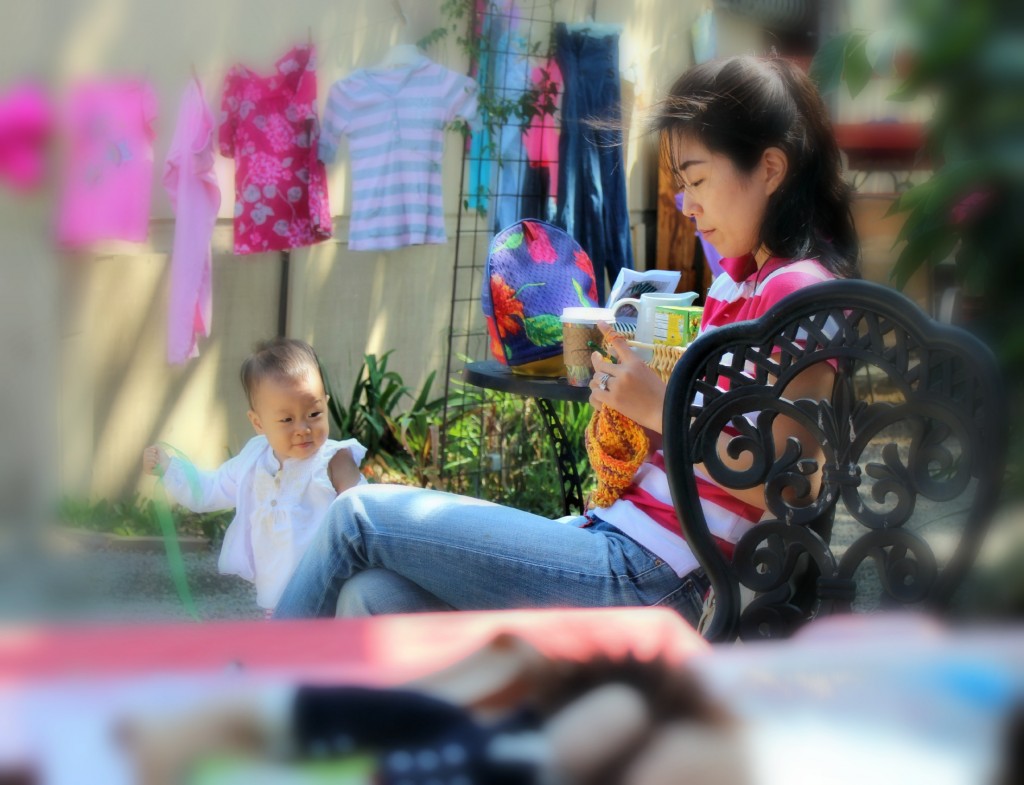 Background: Twice Upon A Time Community Thrift Store outside The Company of Angels.  A treasure trove of gently used clothing recycled through our community. The funds collected go towards beautifying our craft group garden and such.
That morning, I hand-stitched a doll (in red vest, on the right) for Sarah, who has been patiently waiting for the doll.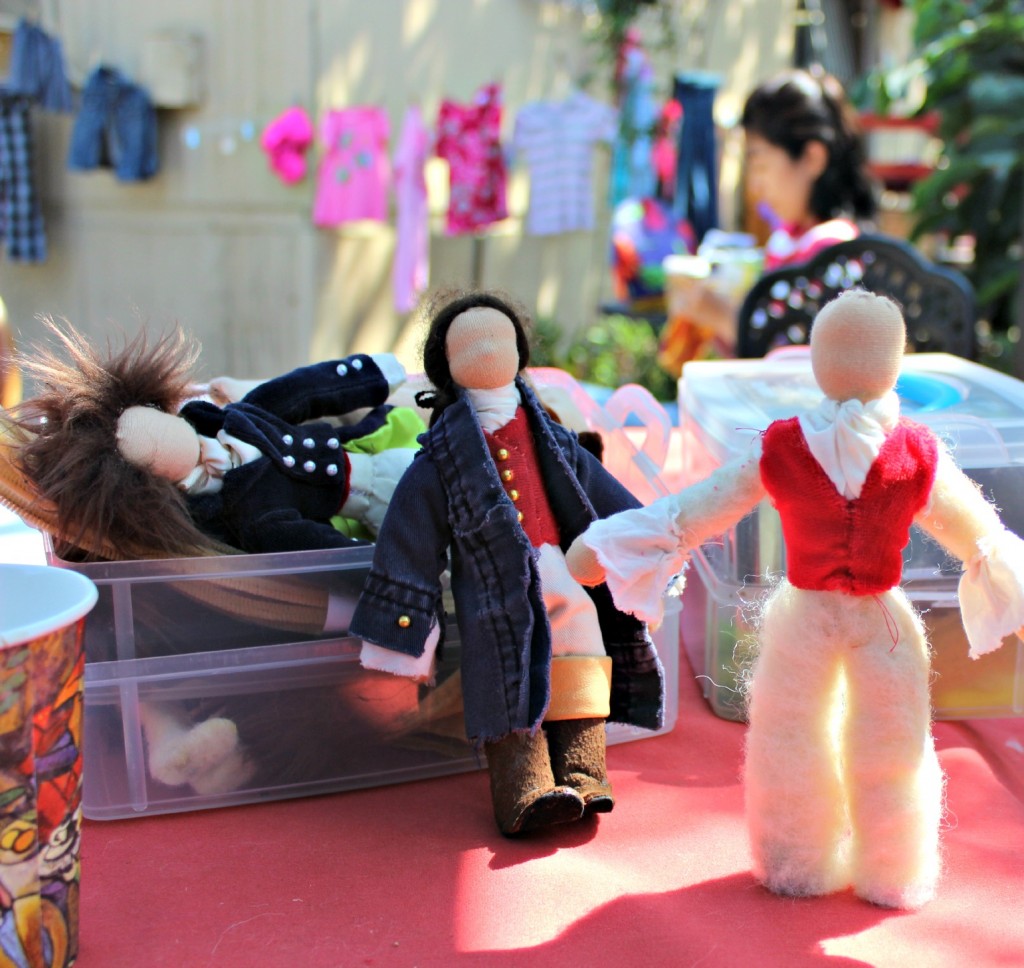 The doll in the red vest on the right in the picture above, now completed in the photo below. My shipwrecked sailor doll, finished version below.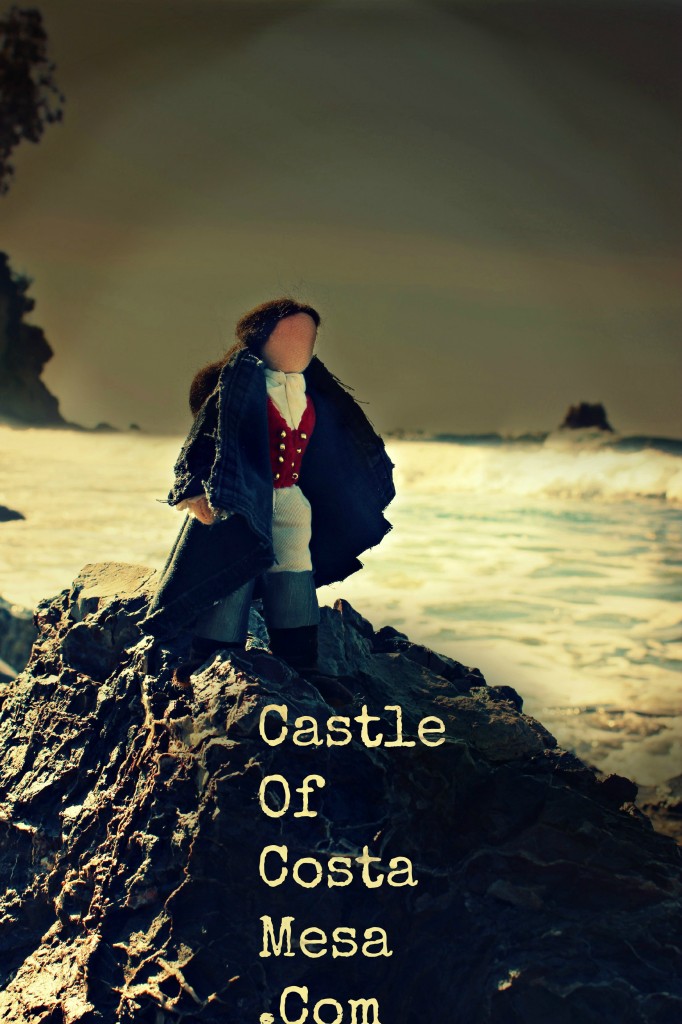 Click here to see more of my shipwrecked soldier … Now click "Like" on my facebook page…Thank you! 😀
Upcoming: 16″ Waldorf Dolls with Christine Newell
Christine posing with one of her 16″ dolls. This doll is available for purchase at the Company of Angels.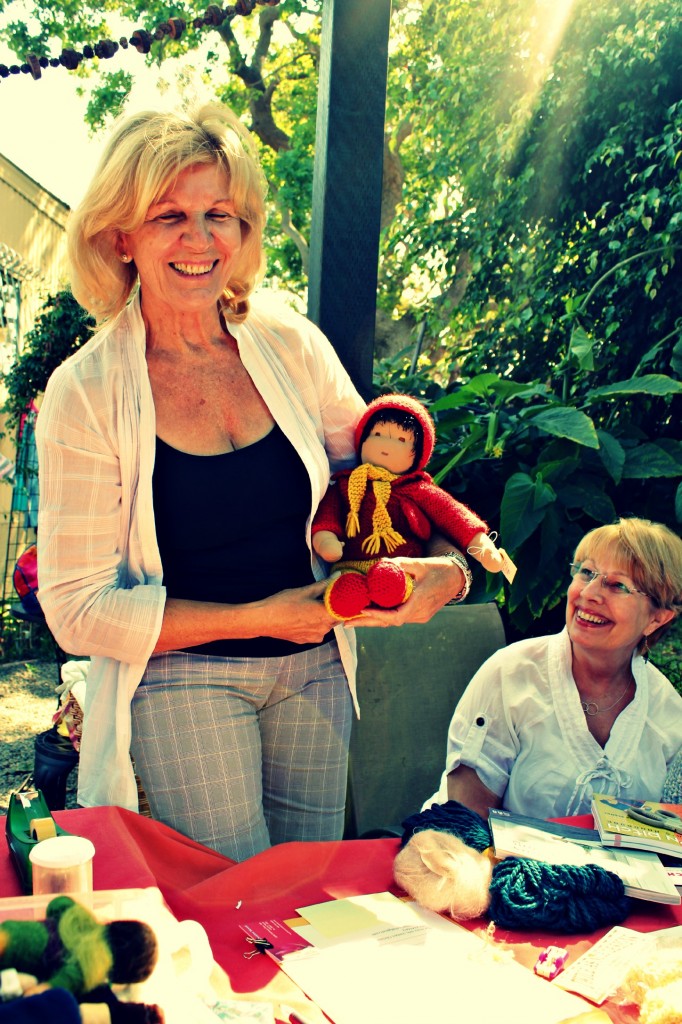 September 26, 2012. Karen, Christine Newell and her handmade 16″ Waldorf Doll.
We missed Rachel Skelly who is still in London.
Click here to view photos from our previous craft group get togethers.
Check out my handmade Fairy Tale Dolls: Dolls and Tales page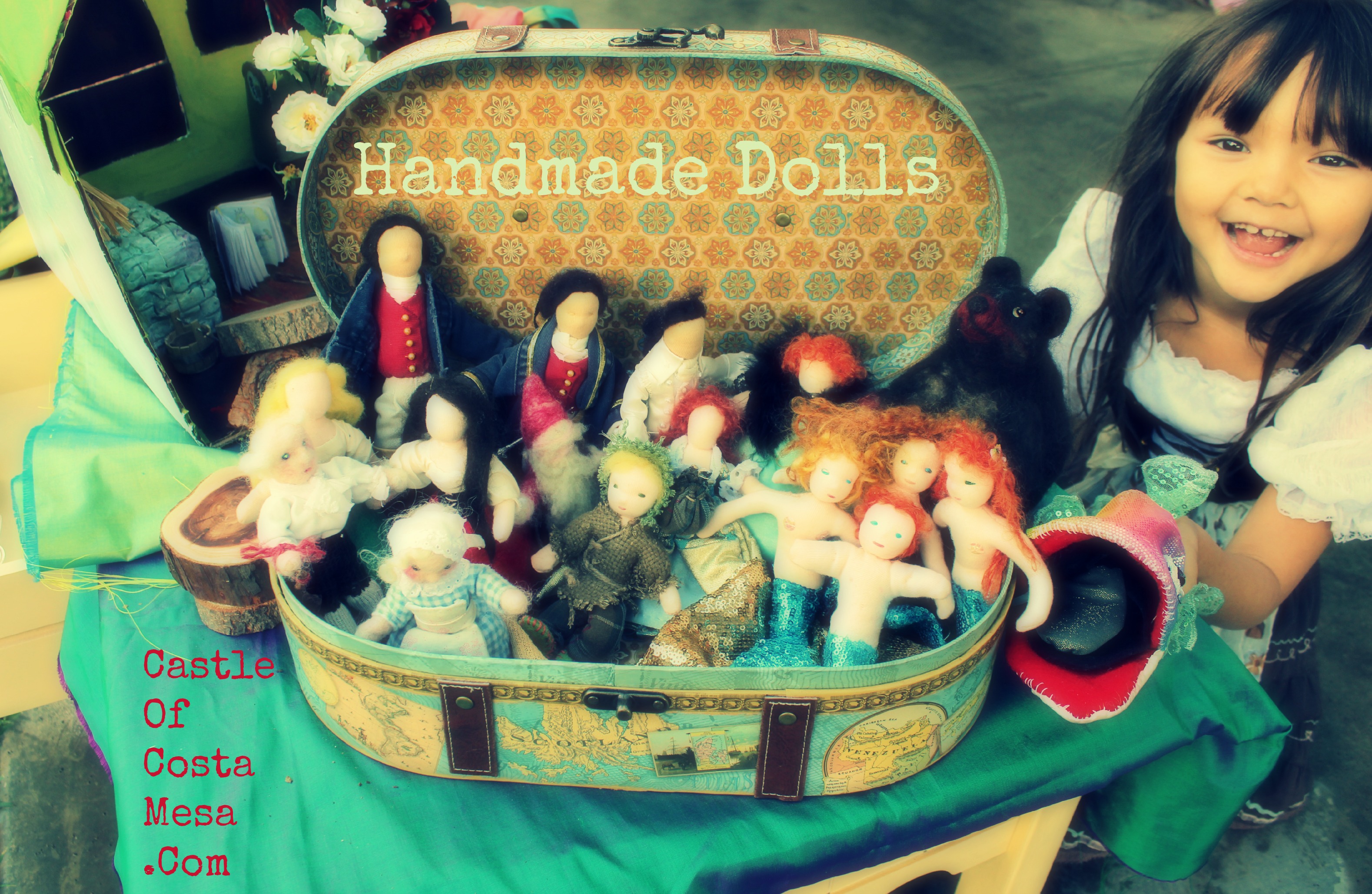 Check out my handmade dolls for Waldorf Seasons Nature Table
I am giving away a handmade doll in Fall 2012. Please leave a comment below and suggest the doll(s) you will like to see on my giveaways. – Jzin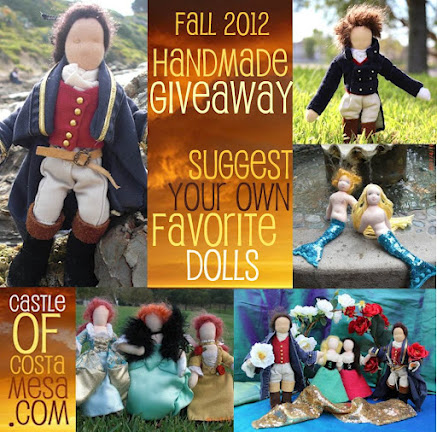 If you liked this page, please "Like" me on facebook! Thanks! – Jzin