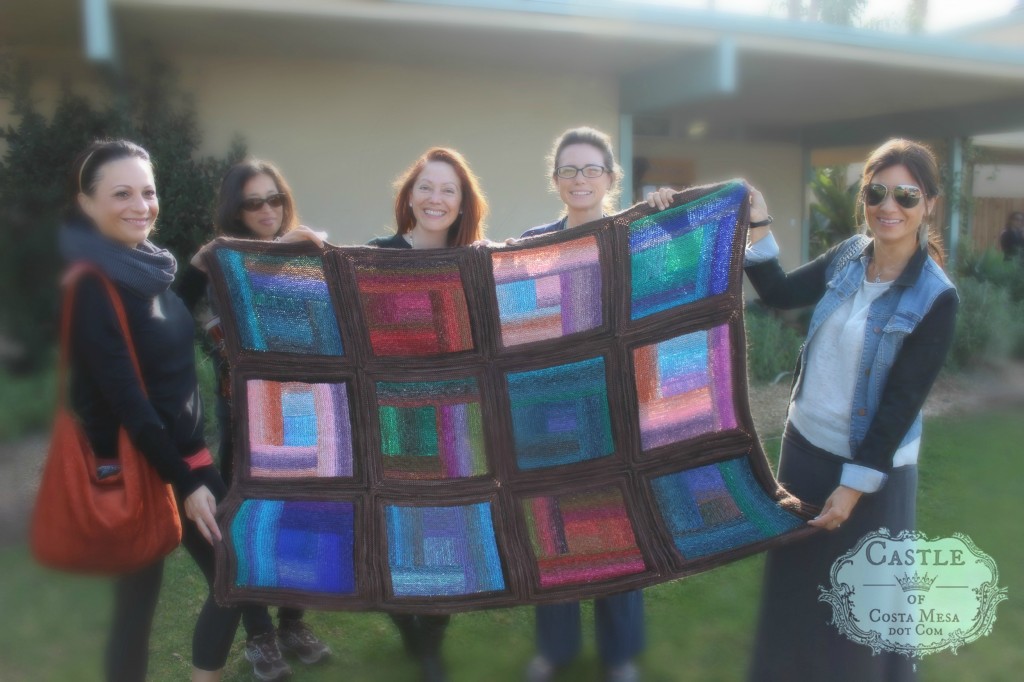 You can bid on this handmade treasure here: Bidpal
WSOC is beyond proud to offer this stunning heirloom-quality afghan as a raffle item. One person is guaranteed to win this one-of-a-kind blanket!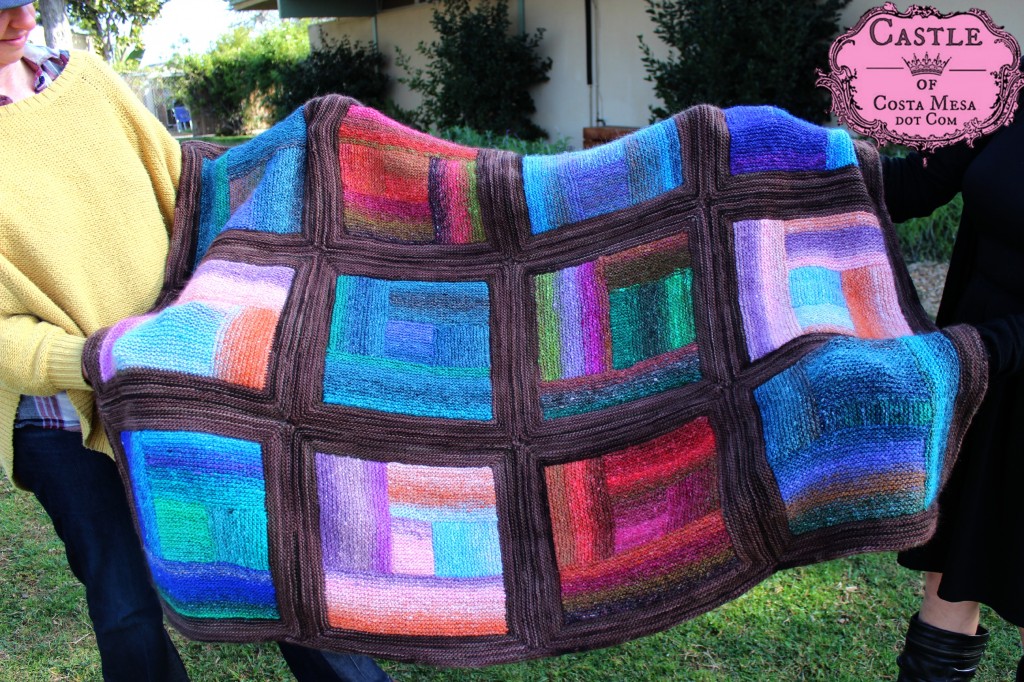 Lovingly created by members of our WSOC community, this beauty is a "Fussy Cuts Blanket" a log cabin style afghan. The blocks are composed of Noro Silk Garden yarn, a gorgeous, quirky self-striping yarn made of silk, mohair & lamb's wool.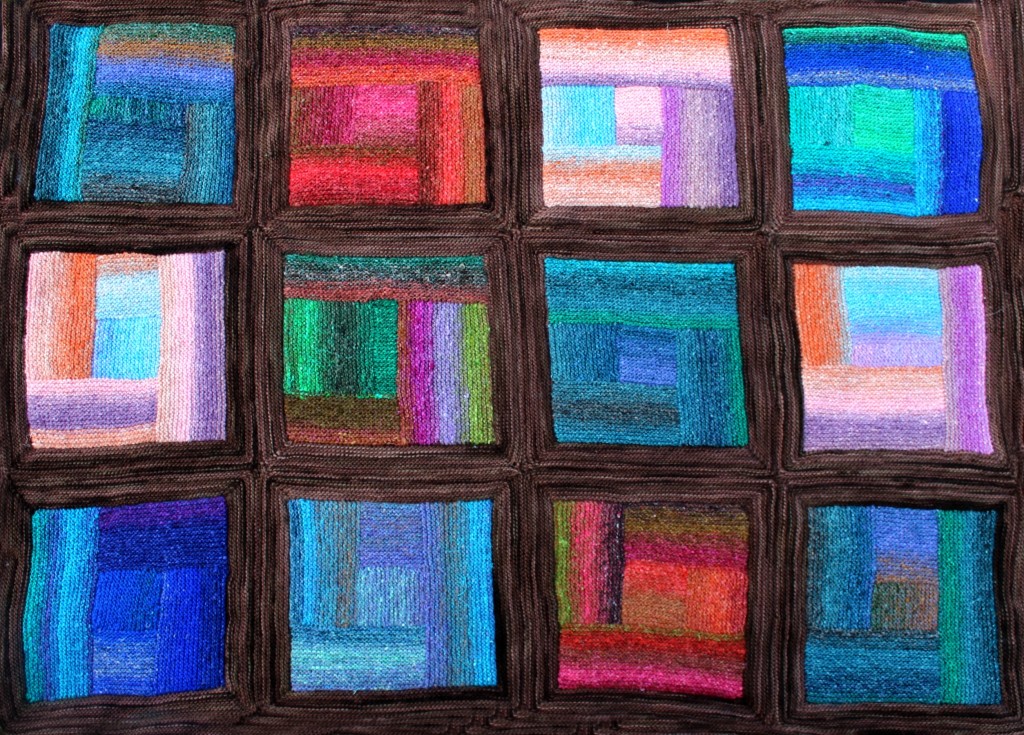 Each block is framed by Brown Sheep Lamb's Pride yarn (donated by Knit Shtick), a wool-mohair blend. Measures 54″ x 38." Nine dedicated and supremely talented WSOC knitters contributed: Kim Eijpen, Renuka Sharma, Michaela Heller, Diana Thompson, Brooke Trudeau, Lorri Whitney, Courtney Coulsell, Catherina Oxford-Pope and Arieta Bizaro. This blanket is a work of art, to be treasured and passed down for generations to come.
You can bid on this handmade treasure here: Bidpal
Winner will be drawn at the event and need not be present to win. We ship FREE anywhere to the winner. Your odds of winning depends on the number of tickets purchased.
Each raffle purchase enters you once.
Thank you for supporting WSOC!
* Participants from outside the USA address are invited to register using our school address: 2350 Canyon Drive, Costa Mesa, CA 92627. This way we know you are outside of our immediate area. Please leave your e-mail address and phone number so we know where to ship to when you win.
Please support our efforts by shopping on our school's bidpal link here: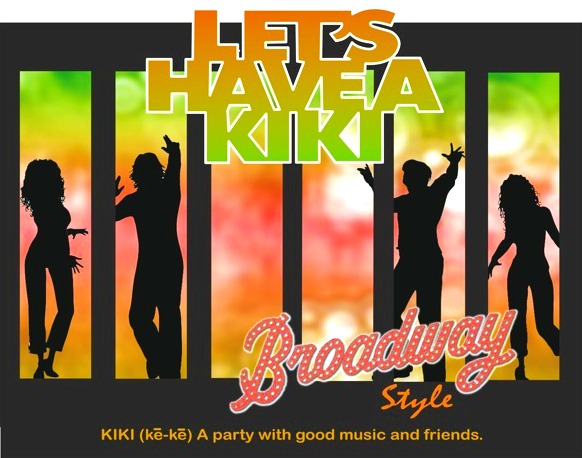 Shop Bidpal and support our Waldorf School of Orange County.
Alternate view (My Pinterest board): Shop craft items to support our school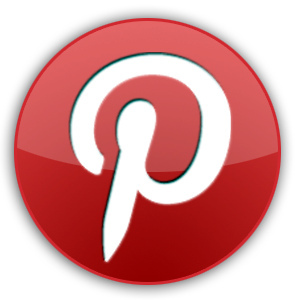 Thank you very much!
 You can also bid our "Dream Castle Kiki" playset here.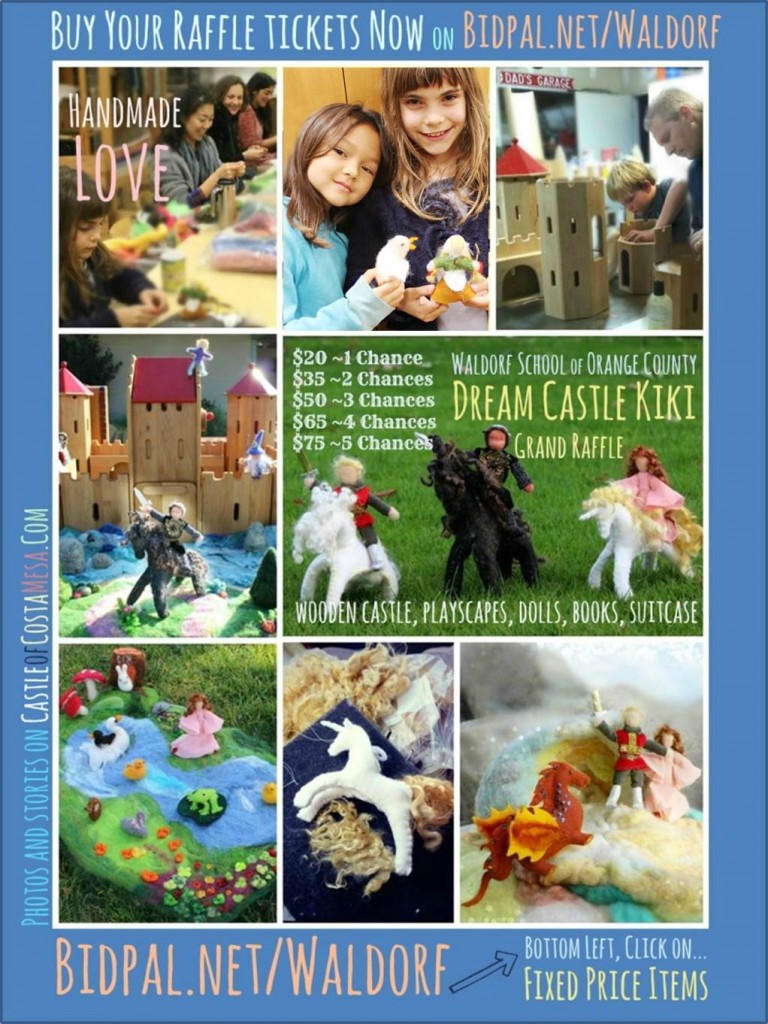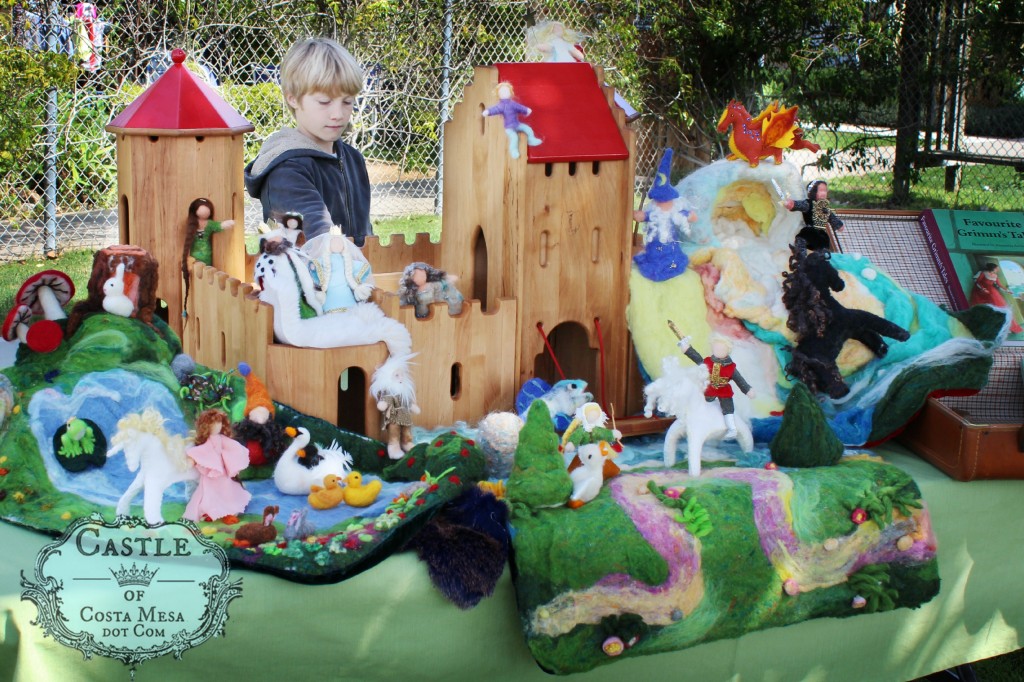 Gallery of Past Projects from The Waldorf School of Orange County Craft Group
Click on the image below to view our Waldorf School of Orange County weekly craft group projects.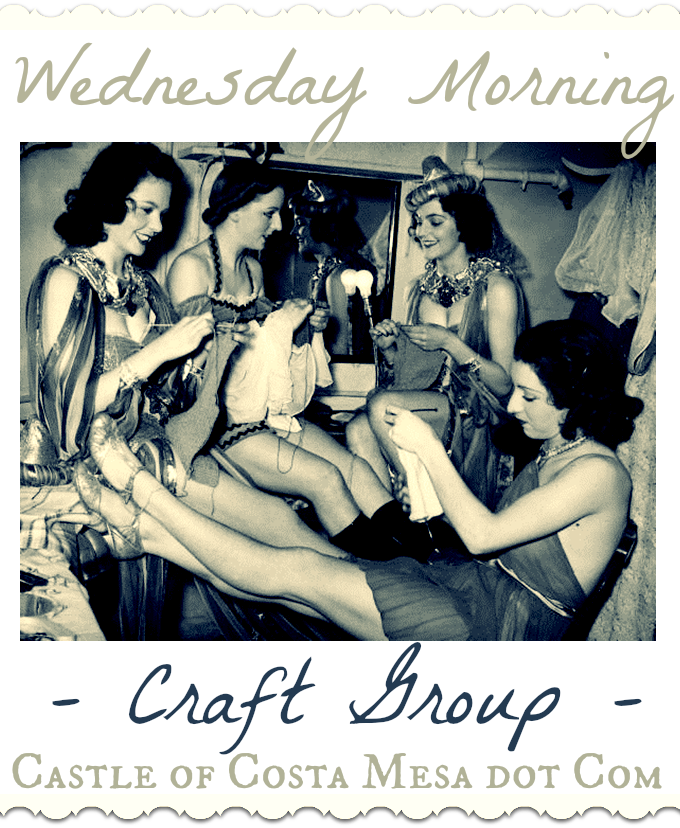 Be in the know for upcoming handmade giveaways: Like CastleofCostaMesa.Com on Facebook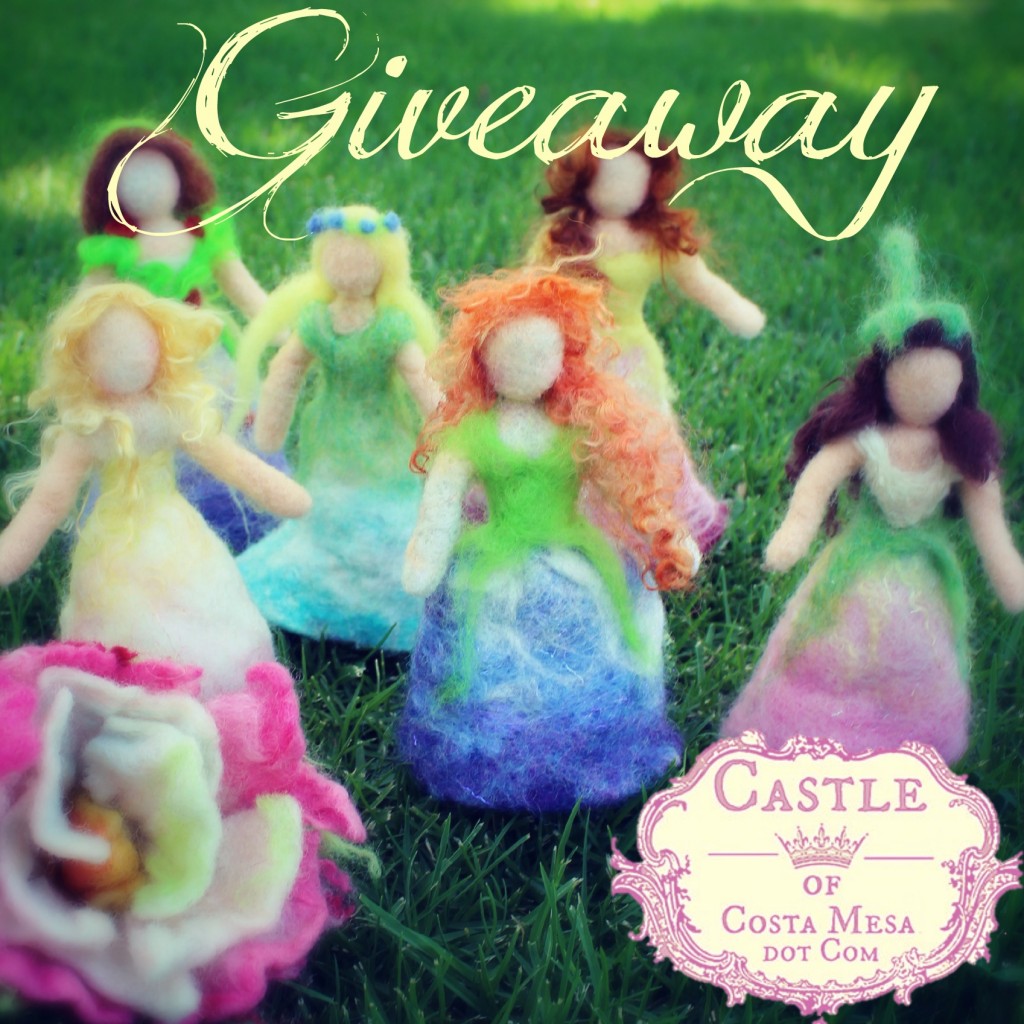 I give away my lovingly handmade dolls and crafts every season. If you "Like" my Castle of Costa Mesa Facebook page, you will be notified of upcoming giveaways. Click here to view the list of my past giveaways. Perhaps the next winner could be YOU?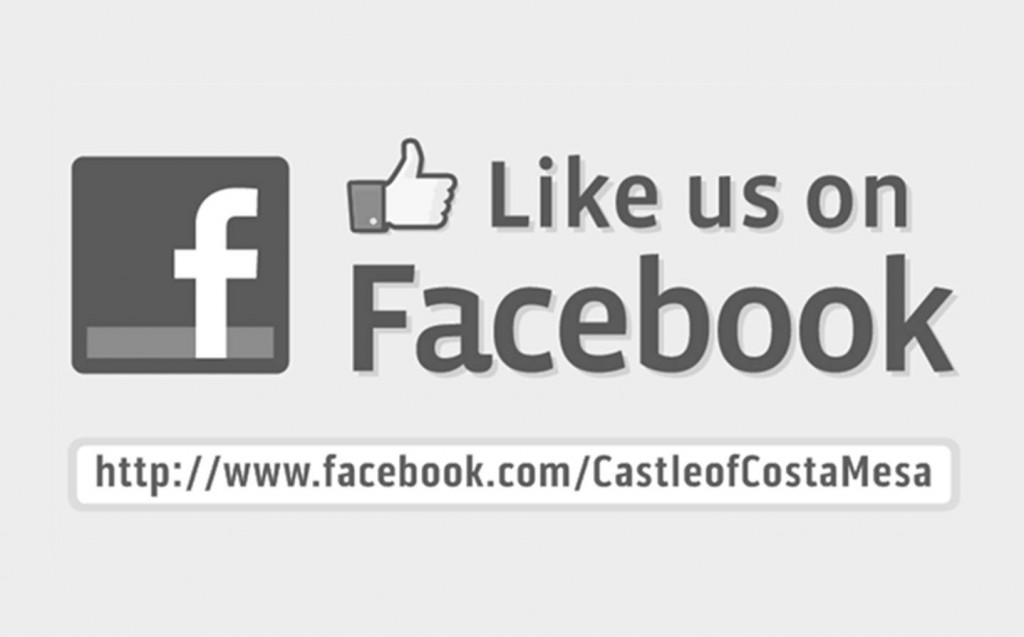 Support Our Local Waldorf Community/ Place a Free Ad
If you are interested in placing an ad on "Support Our Southern California Waldorf Community" (free if you are a member of Southern California Waldorf community) please e-mail me a good picture and a link.
Meanwhile, please support our local peeps! Thanks! – Jzin