Spring 2009. Rachel showed us how to mosaic. We proceeded to mosaic stepping stones, coffee tables, vases, pots and even rocks. Here are some of our handmade mosaic creations that we auctioned off at May Faire of 2009 to raise funds for our school.
Our projects in progress, not yet grouted.
 The mosaic table, finished.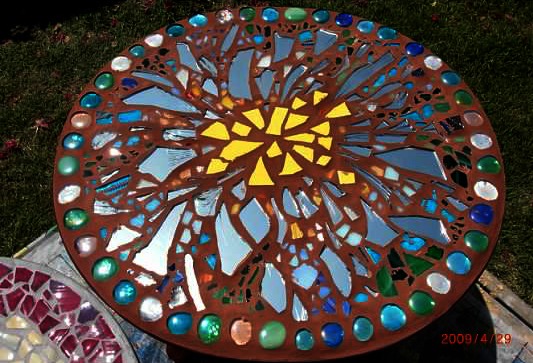 This is the mosaic table I made with others.
The sunburst table, tile pieces just glued in but not yet grouted.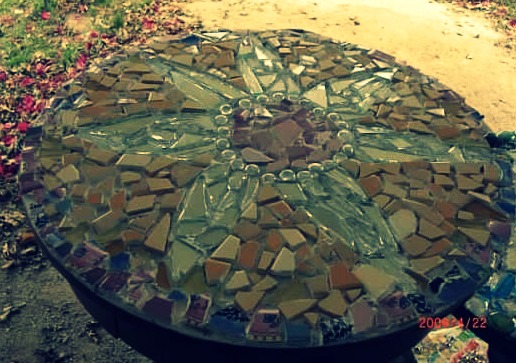 The final creation!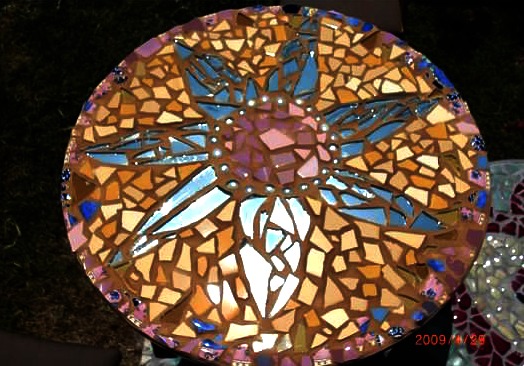 mosaic vase: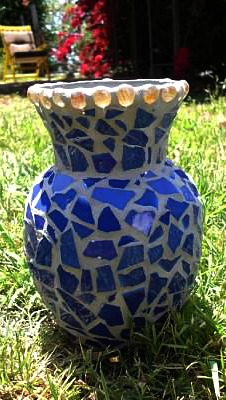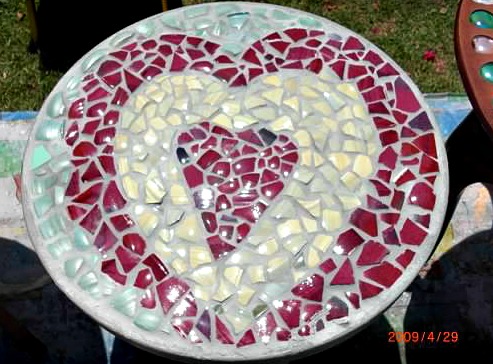 Please leave me a comment below if you know who made some of the mosaics above, or if you have photos of our other craft creations. Thanks!
Return to Wednesday Morning Craft Group Project Gallery.
Check out my Seasons Table Dolls…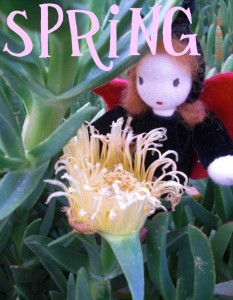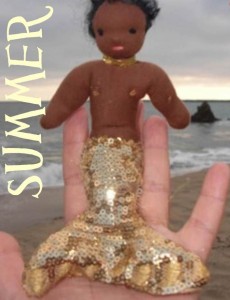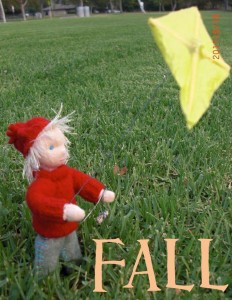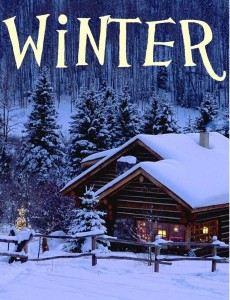 Please "Like" me on Facebook!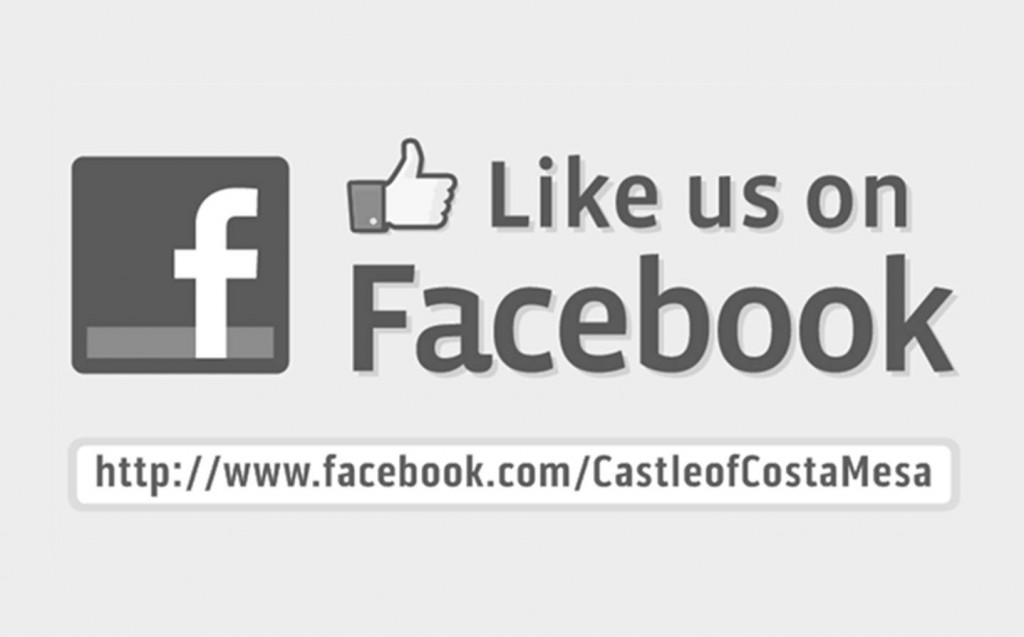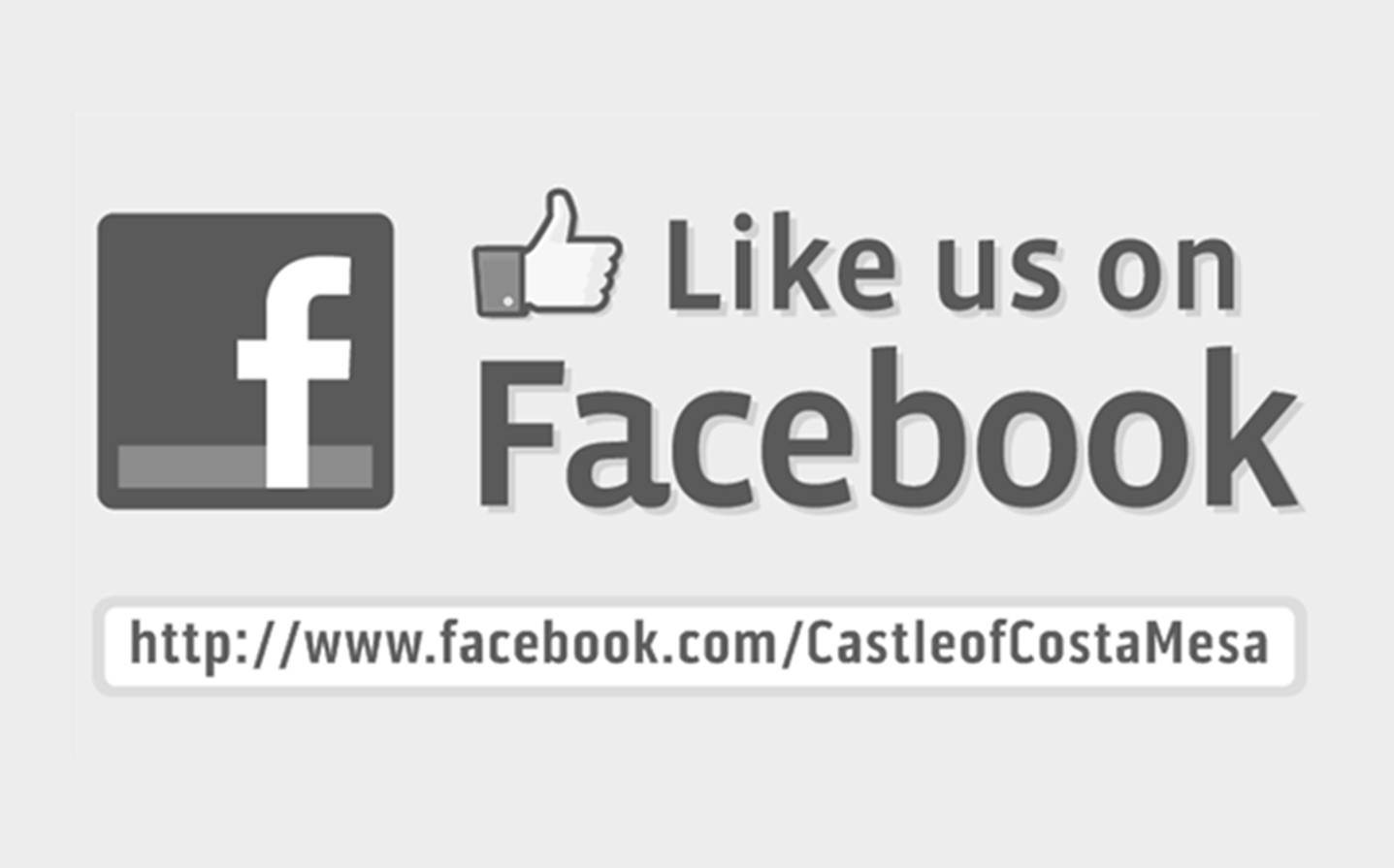 Please check back later for…