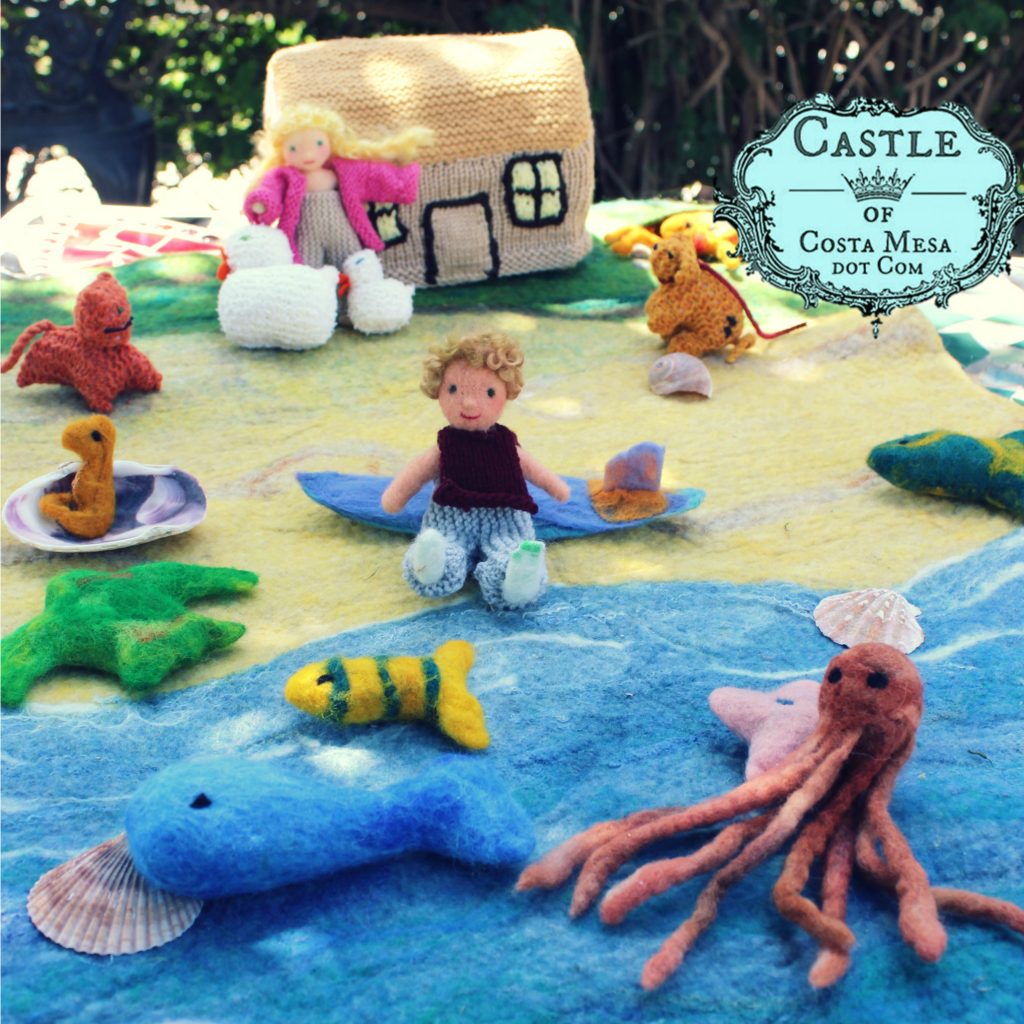 Miss Christine Newell led our WSOC craft group to make this "Beach Playscape" for our May 21, 2016 Waldorf School of Orange County 2016 Gala and Auction. You may buy raffle tickets to win this handmade community work of love here!
Thank you to the making hardworking hands that bring this beautiful felted and knitted playscape to fruition!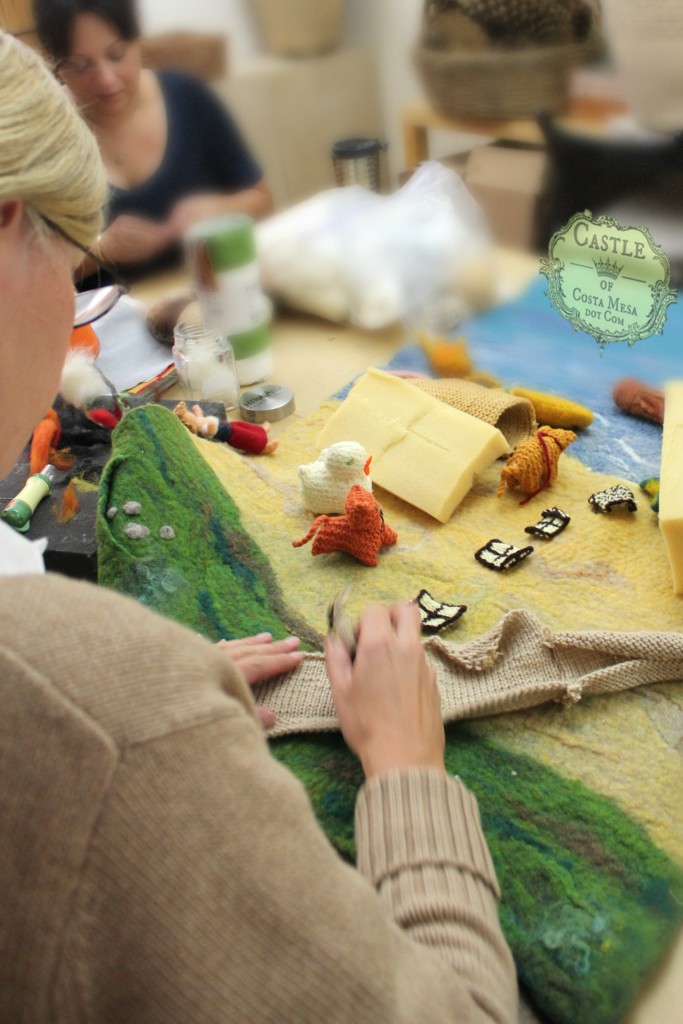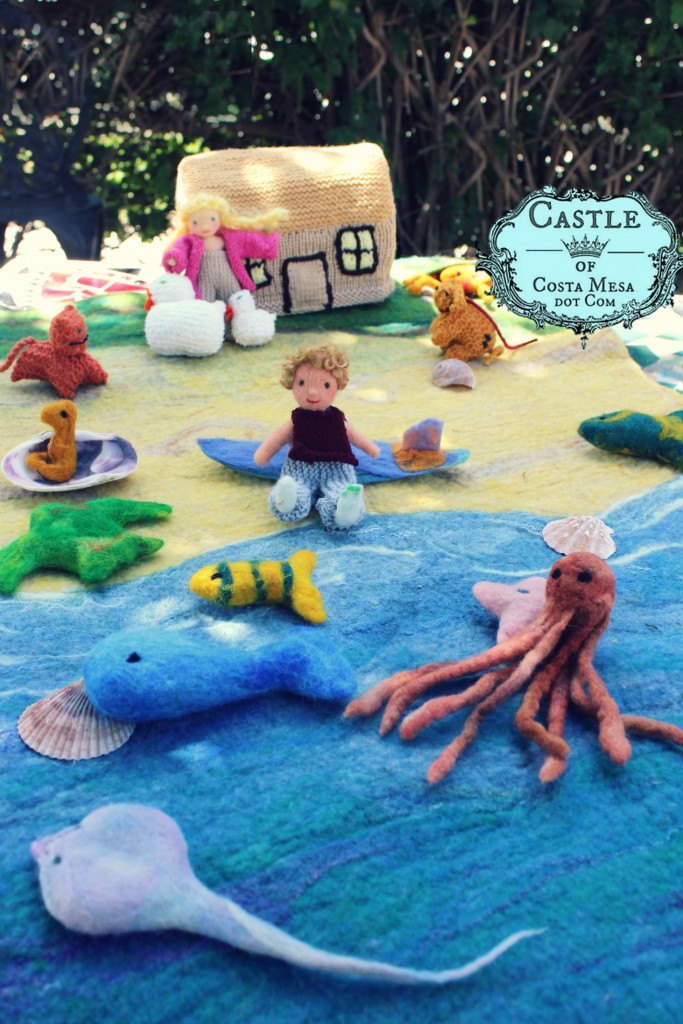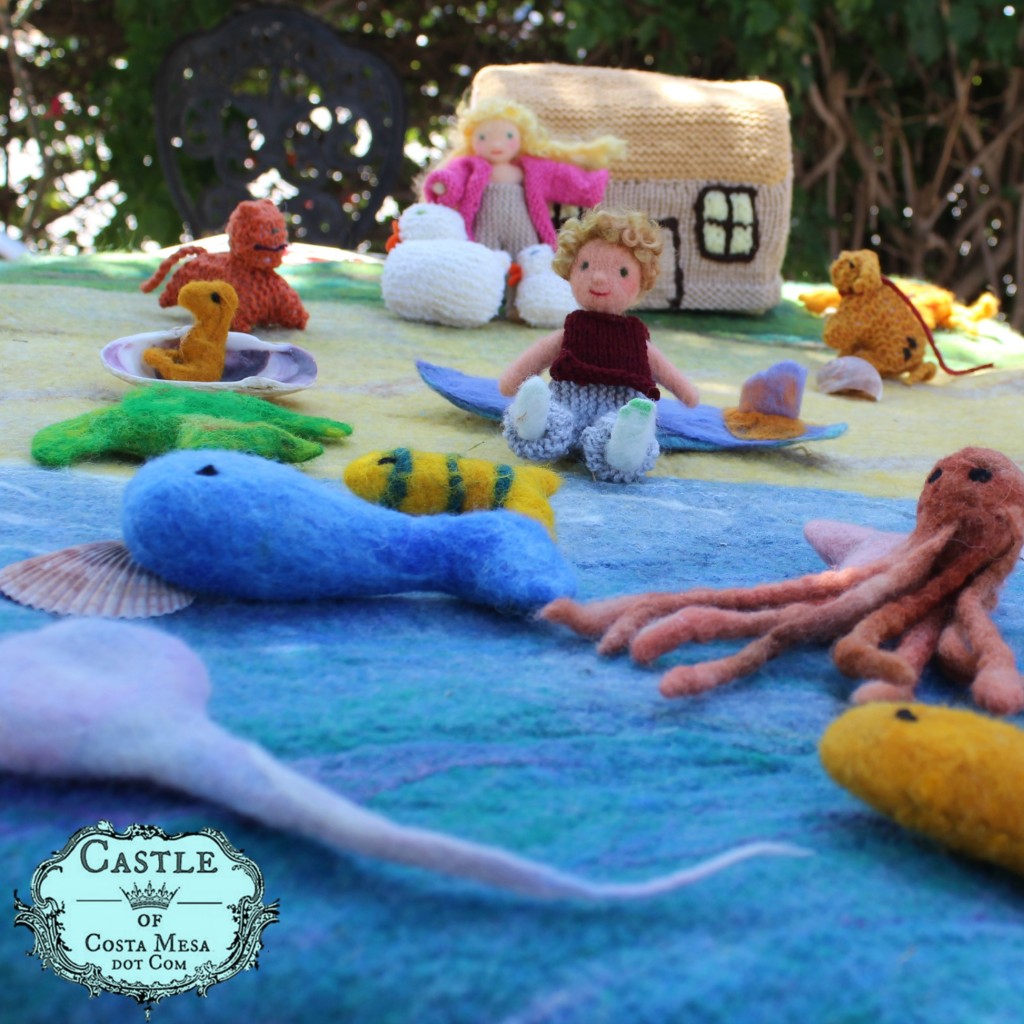 Beach playscape completed, on display at The Company of Angels school store!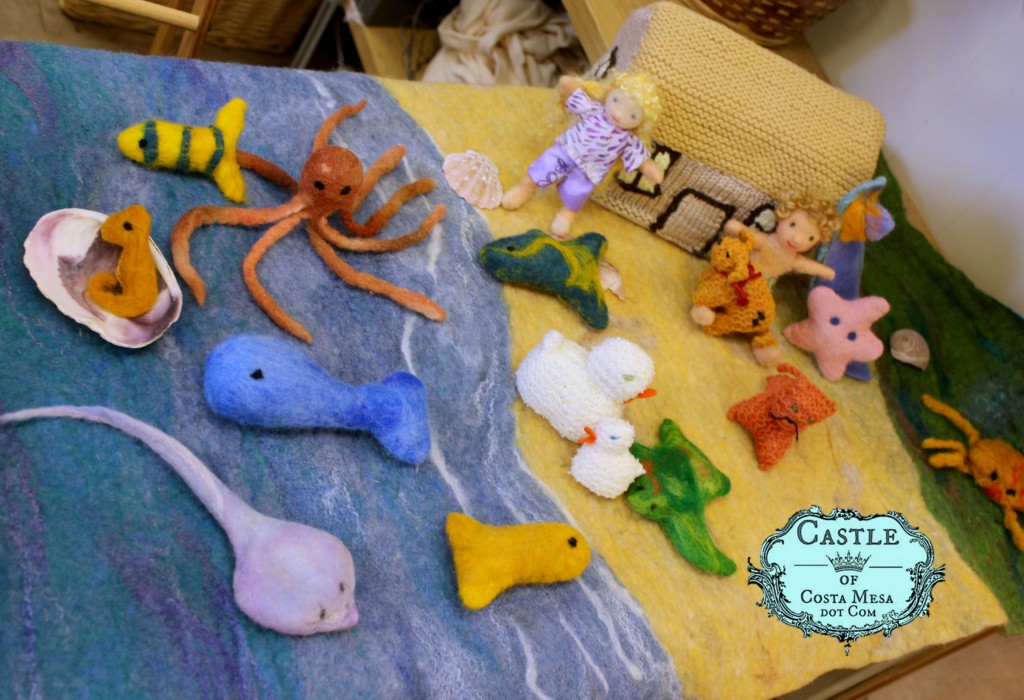 You can bid on this and other beautiful items on our school Gala "007 in Monte Carlo" themed fundraiser here: Buy Raffle tickets here!
Alternatively, you can hope on by The Company of Angels School store to view the handwork and to purchase raffle tickets for all three handmade items by Friday, May 20, 2016!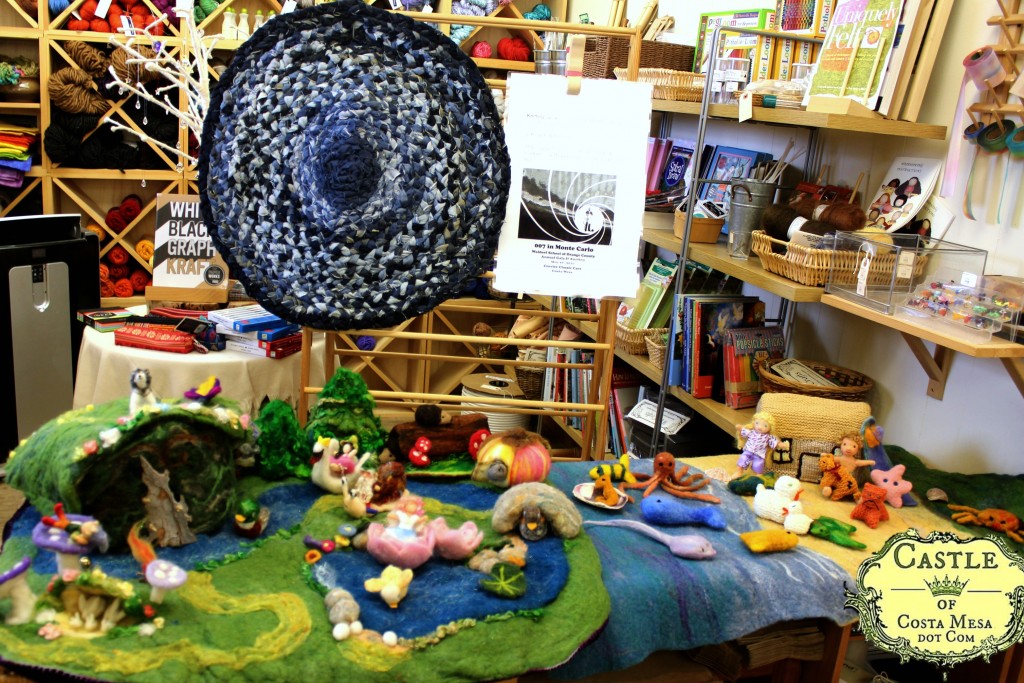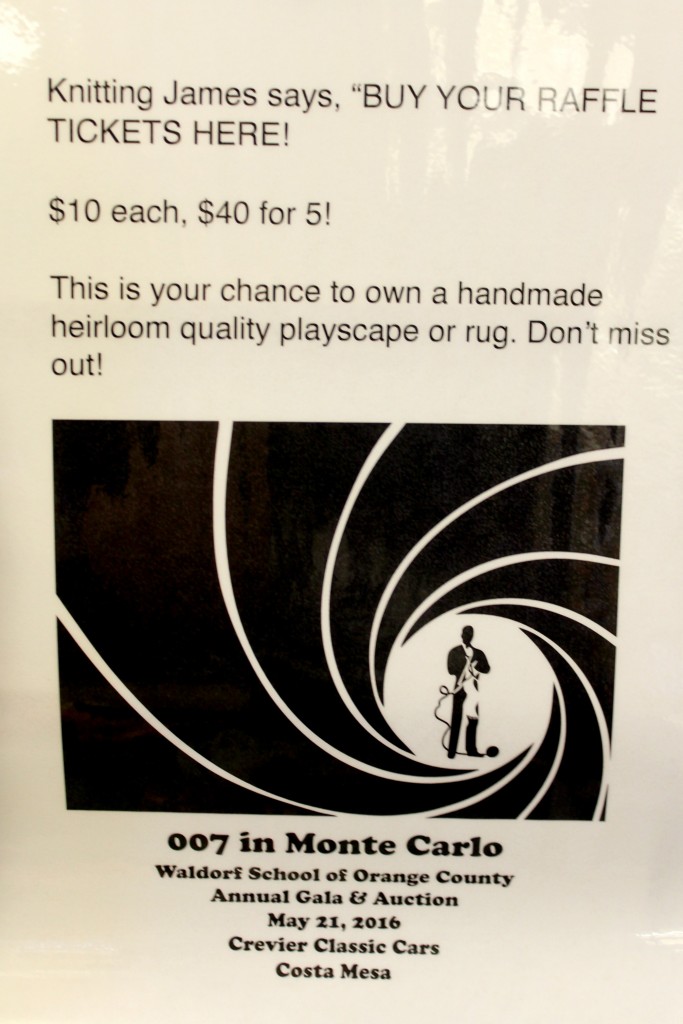 Pia and Solomon taking a kissing break while crafting in the garden.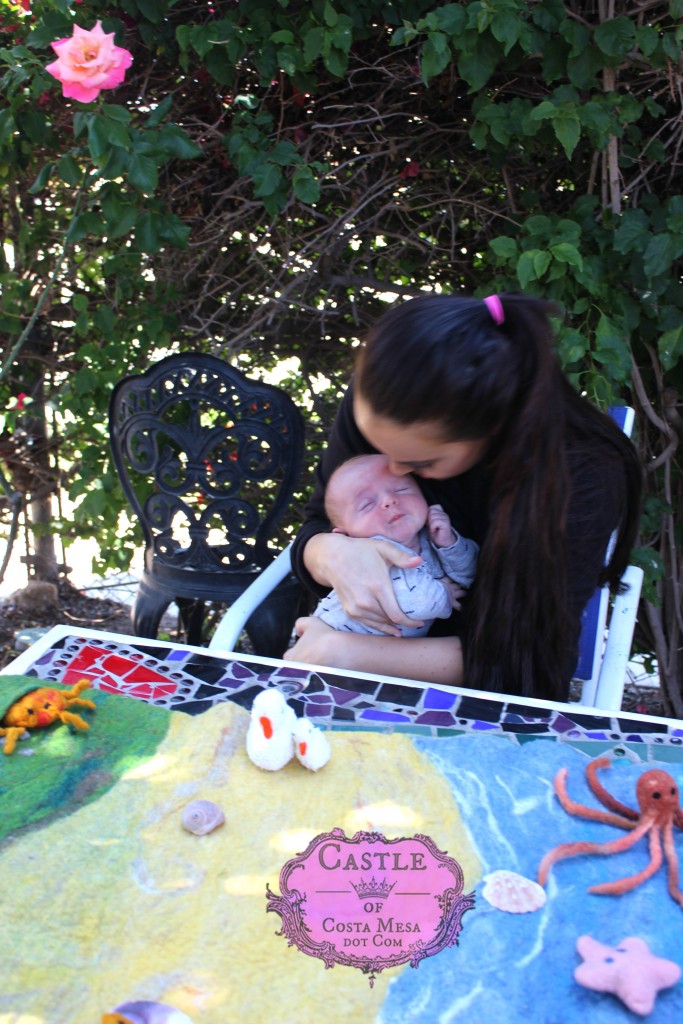 Jzin's Upcoming Workshops and Events
Check out my upcoming workshops and events on this link here.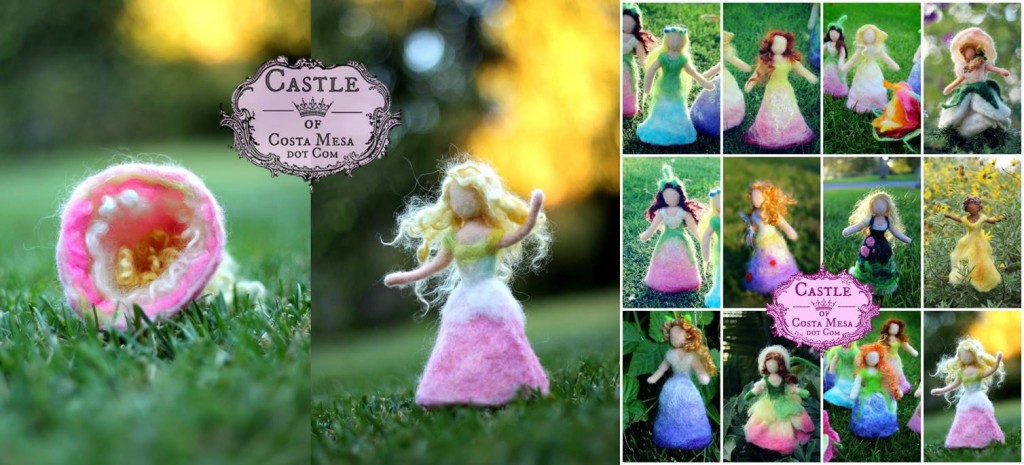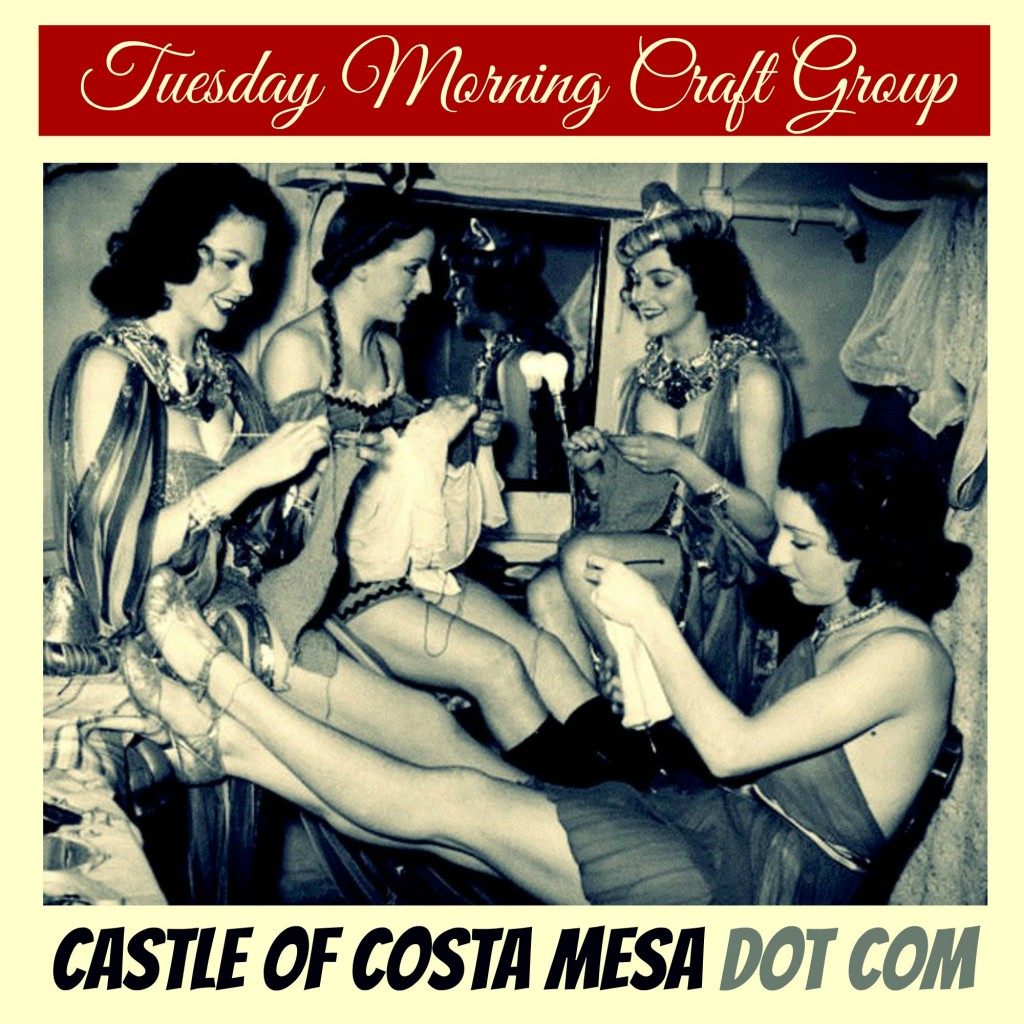 Castle of Costa Mesa Etsy Shop
You can shop for my works on Castle of Costa Mesa Etsy Shop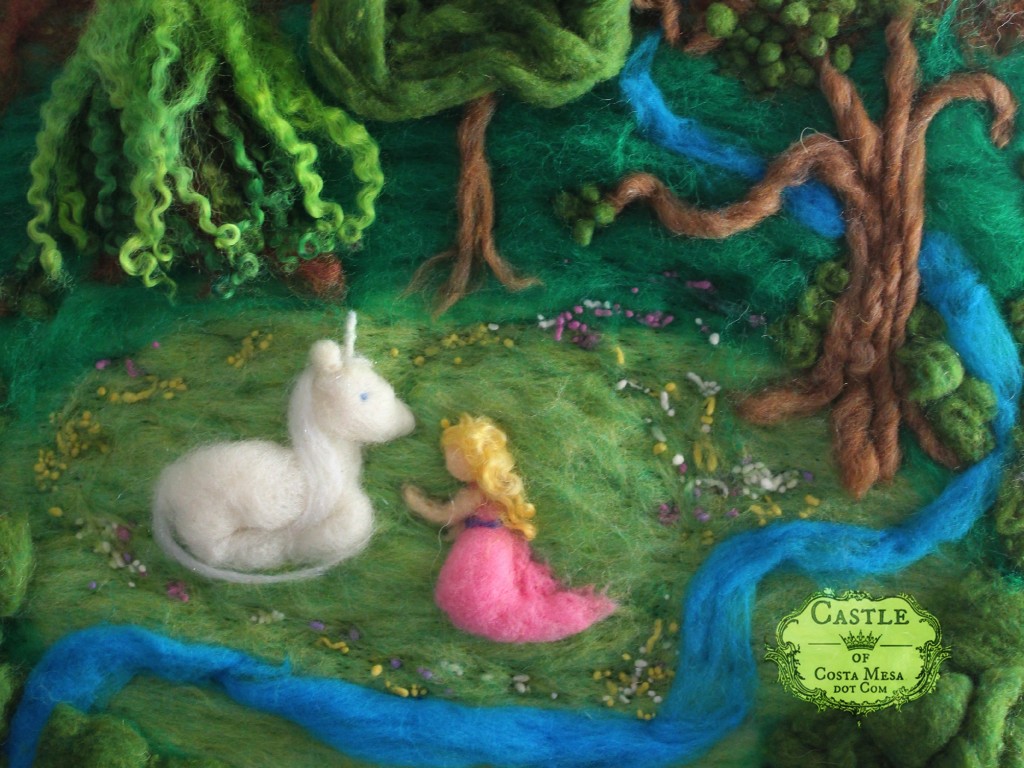 Follow Castle of Costa Mesa on Instagram
#Castleofcostamesa

Castle of Costa Mesa's Etsy shop
You can check out my other works on Etsy here: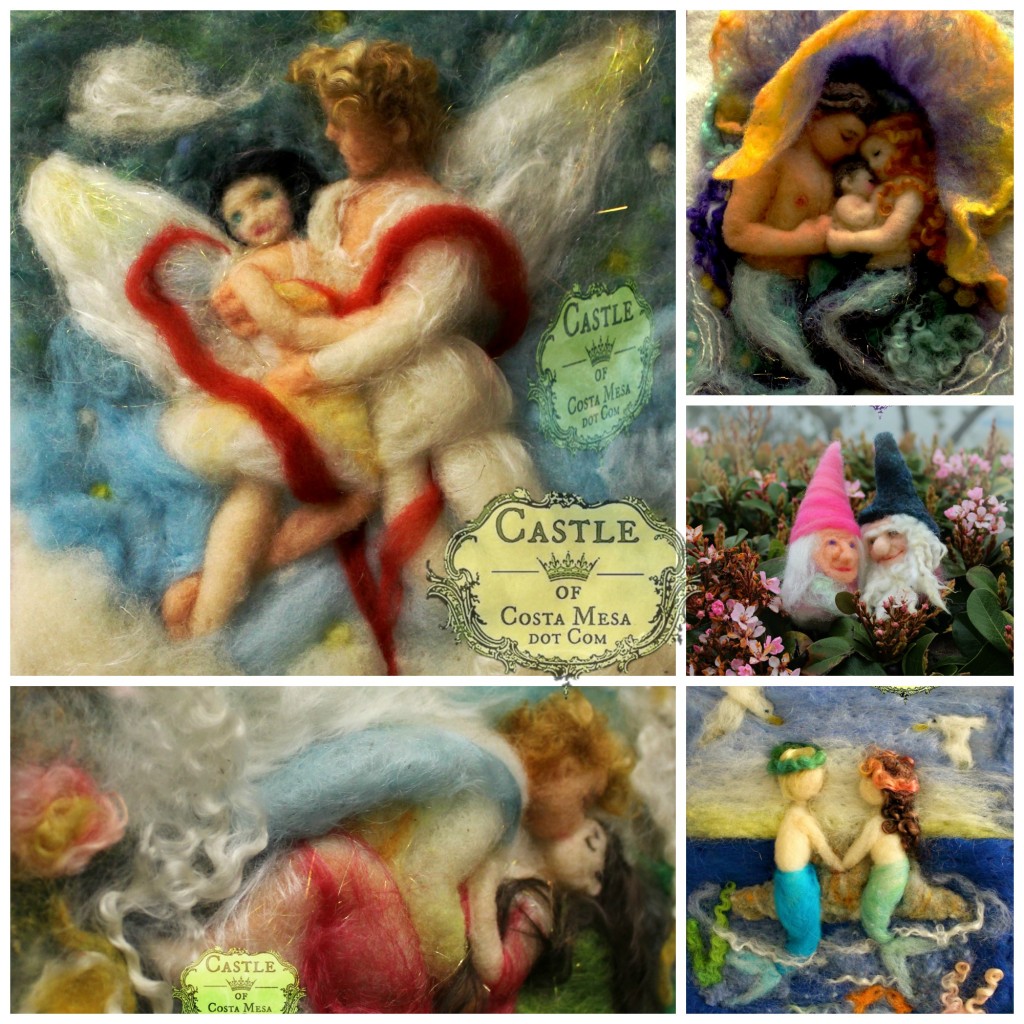 Click here to enter Castle of Costa Mesa Etsy Shop
Be in the know for upcoming handmade giveaways:
I give away my lovingly handmade dolls and crafts seasonally. If you "Like" my Castle of Costa Mesa Facebook page, you will be notified of upcoming giveaways. Click here to view the list of my past giveaways. Perhaps the next winner could be YOU?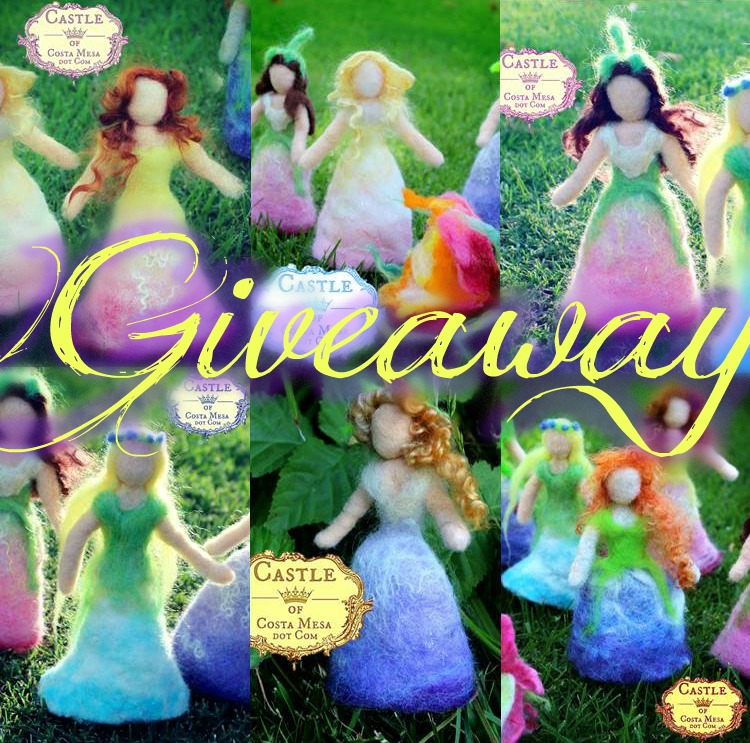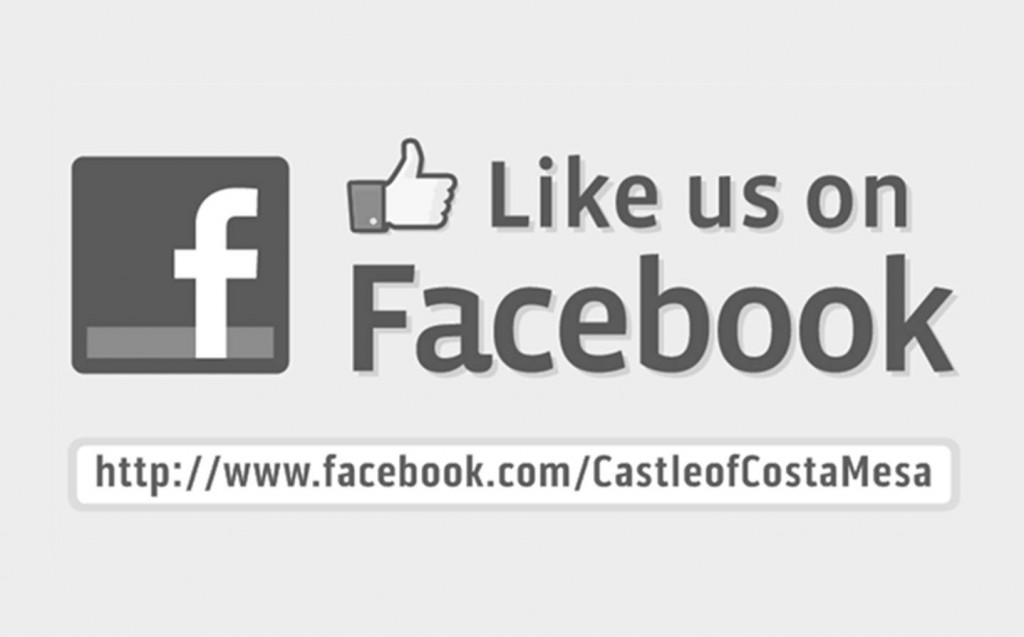 Castle of Costa Mesa Facebook page