January 30, 2013. Wednesday. The Giveaway is now closed.
We have a Winner! Congratulations to Jennifer of Newfairfield, Connecticut, USA for winning "The Knight and His Lady" handmade dolls. Thank you everyone for your participation. The winning entry was randomly selected by Rafflecopter.com. It would be so hard for me to pick a winner since I would love to see the dolls going to so many of you out there.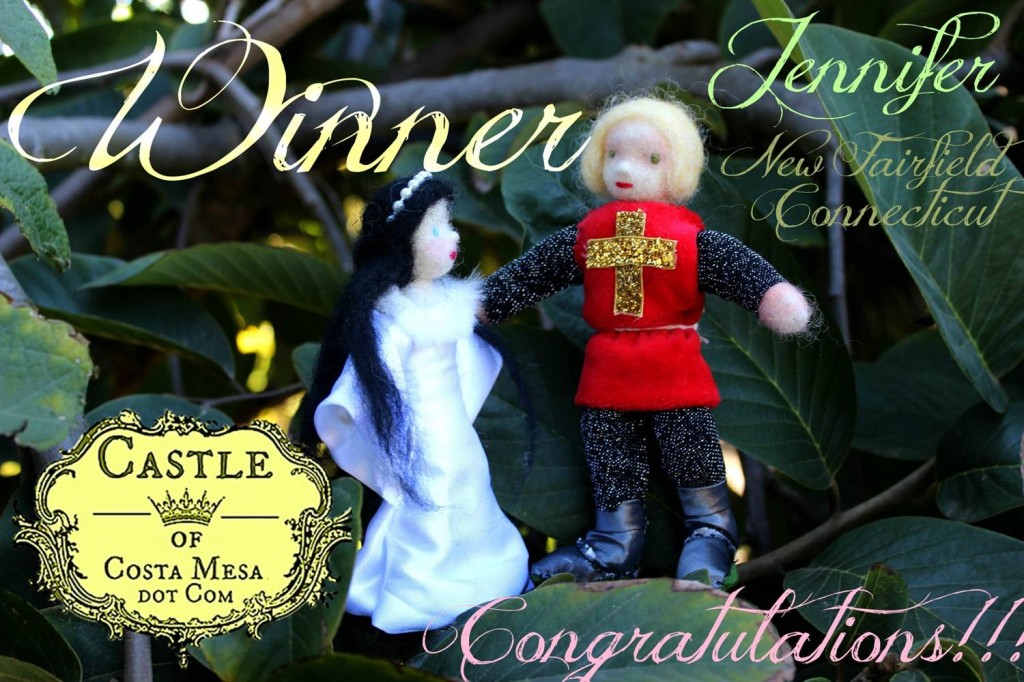 Please leave your suggestions for Spring 2013 Handmade giveaway. https://castleofcostamesa.com/dolls
Winter 2013 Giveaway: "The Knight and His Lady" Handmade Dolls

Handmade Dolls Giveaway !!!
2 miniature handmade dolls are included in this awesome and generous Giveaway. The Knight and his Lady were needle-felted. Their costumes were hand stitched. They were crafted with love and will be wonderful for your table top Fairy Tale Puppet show.
Will they be your Snow White and her Prince? Will he play your Prince Amleth and she, the Princess Trudie? Add wings, halo and a sword, he could be Saint Michael at Michaelmas. What other stories could they appear in? Click here to look at more photos of these dolls and some fairy tales that could go with them.
Enter the Rafflecopter Giveaway below and may the best of luck be with you!
Please Share this Handmade Giveaway
You may copy this picture below and post on your website and link it to:
CastleofCostaMesa.Com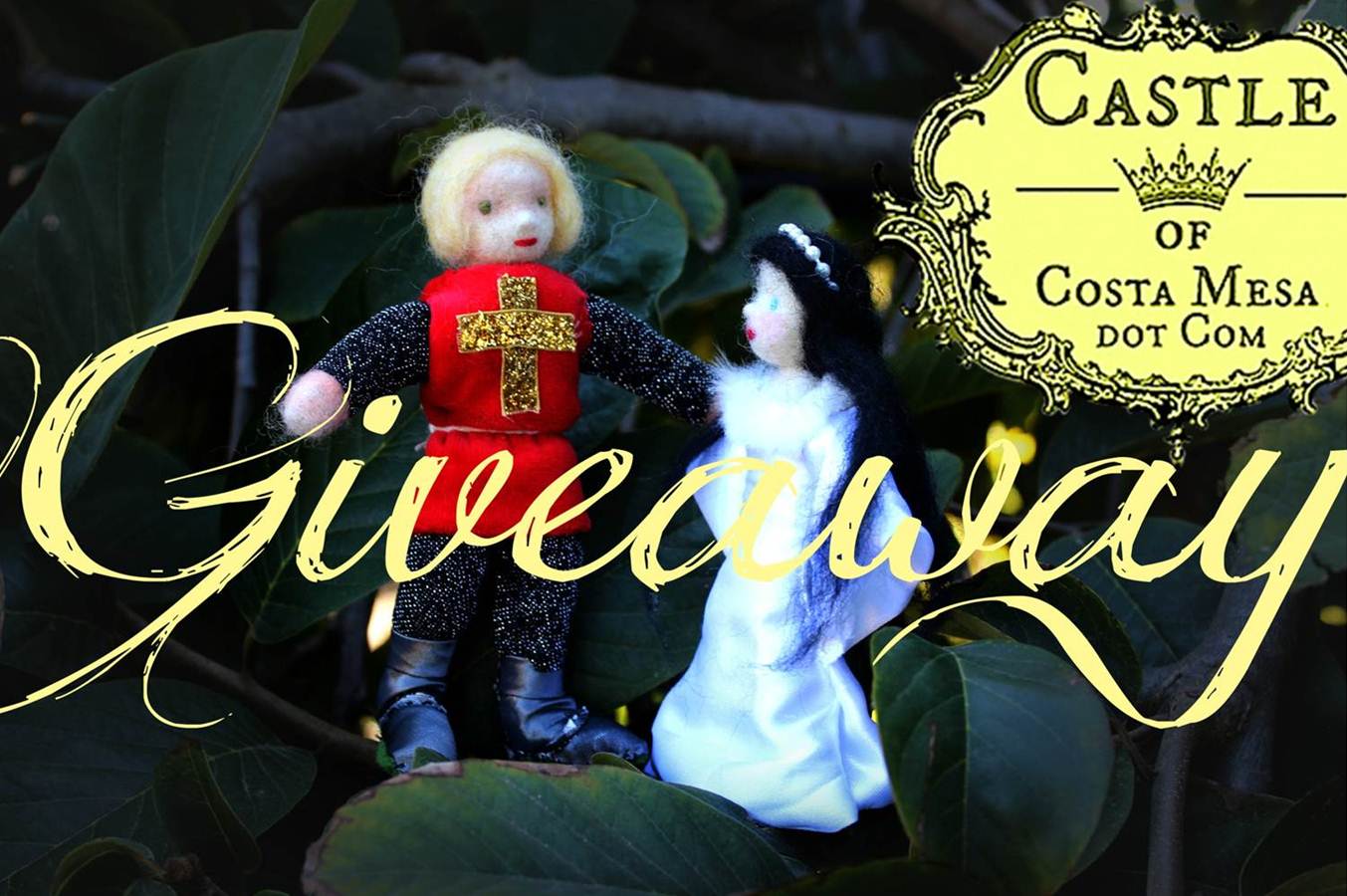 Please "Like" My Facebook Page So You Will Hear About My Future Handmade Doll Giveaways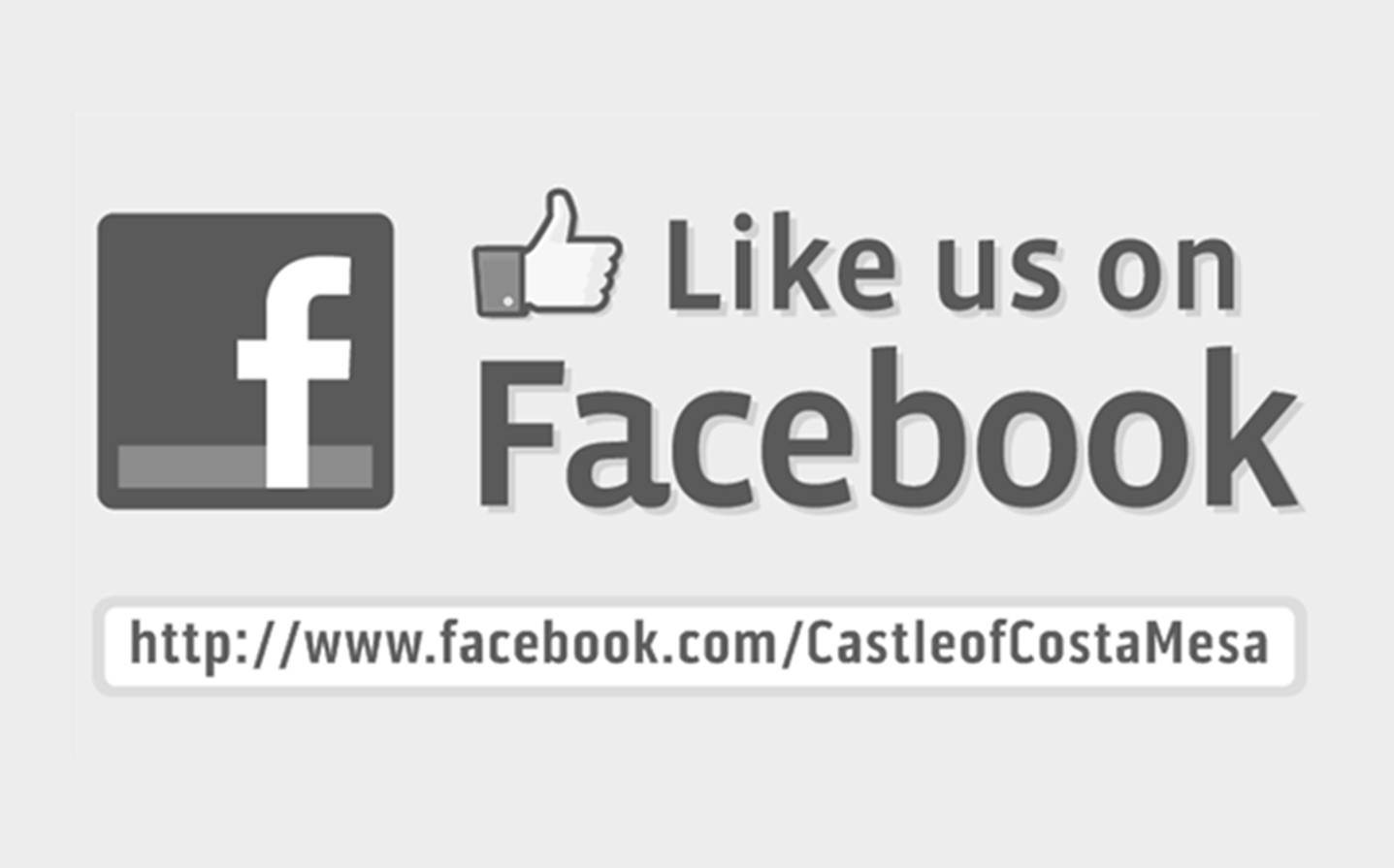 Be sure to tell all your friends to "Like" CastleofCostaMesa facebook page! Check back here again soon, I am already planning for my Spring 2013 Handmade Giveaway. Thanks a ga-zillion! – Jzin
Handmade Dolls by CastleofCostaMesa.Com
Click on the image below to see my other handmade dolls. You may leave a comment on that page and let me know what types of dolls you would like to see in my upcoming handmade doll giveaways.