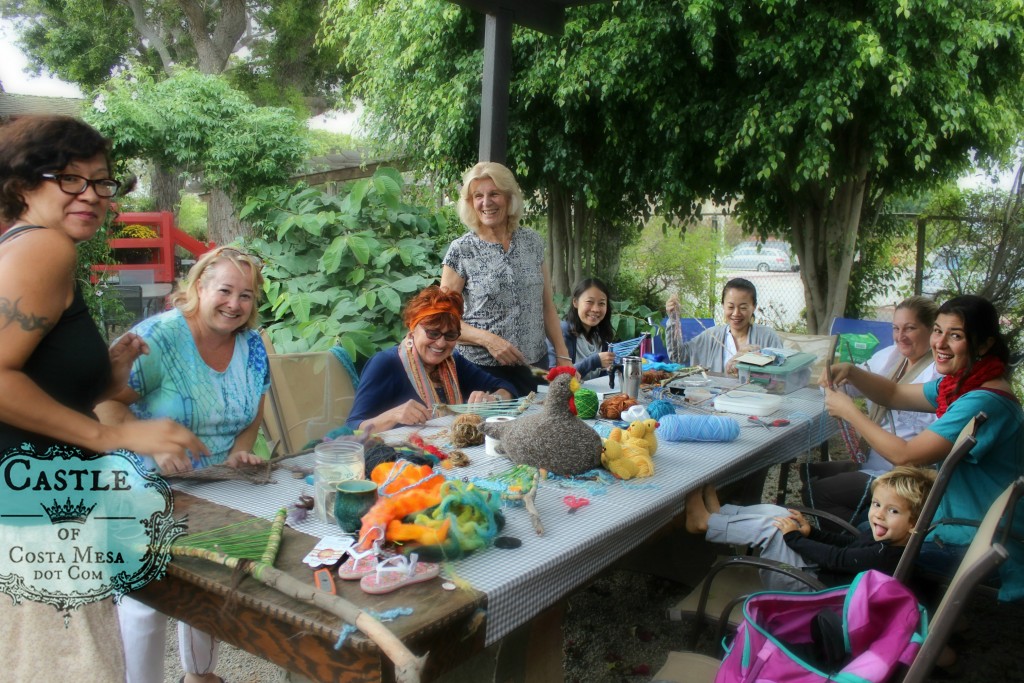 Monday morning, September 12, 2016. After a long summer hiatus, our craft group came back together again on this cool crisp morn in September. Today, Christine Newell taught us how to weave on branches.
If you are interested in joining our craft group, please come by Monday mornings at 8:45am. All are welcome. More information: here.
Click here to view a gallery of our past craft group projects.
The craft fee was $10. Christine supplies us with ample of goodies: hand-picked branches (sturdy ones are better bet so you can weave firmly), linen threads, colorful yarns, roving and tools.
Here is an example of our project today, by Christine.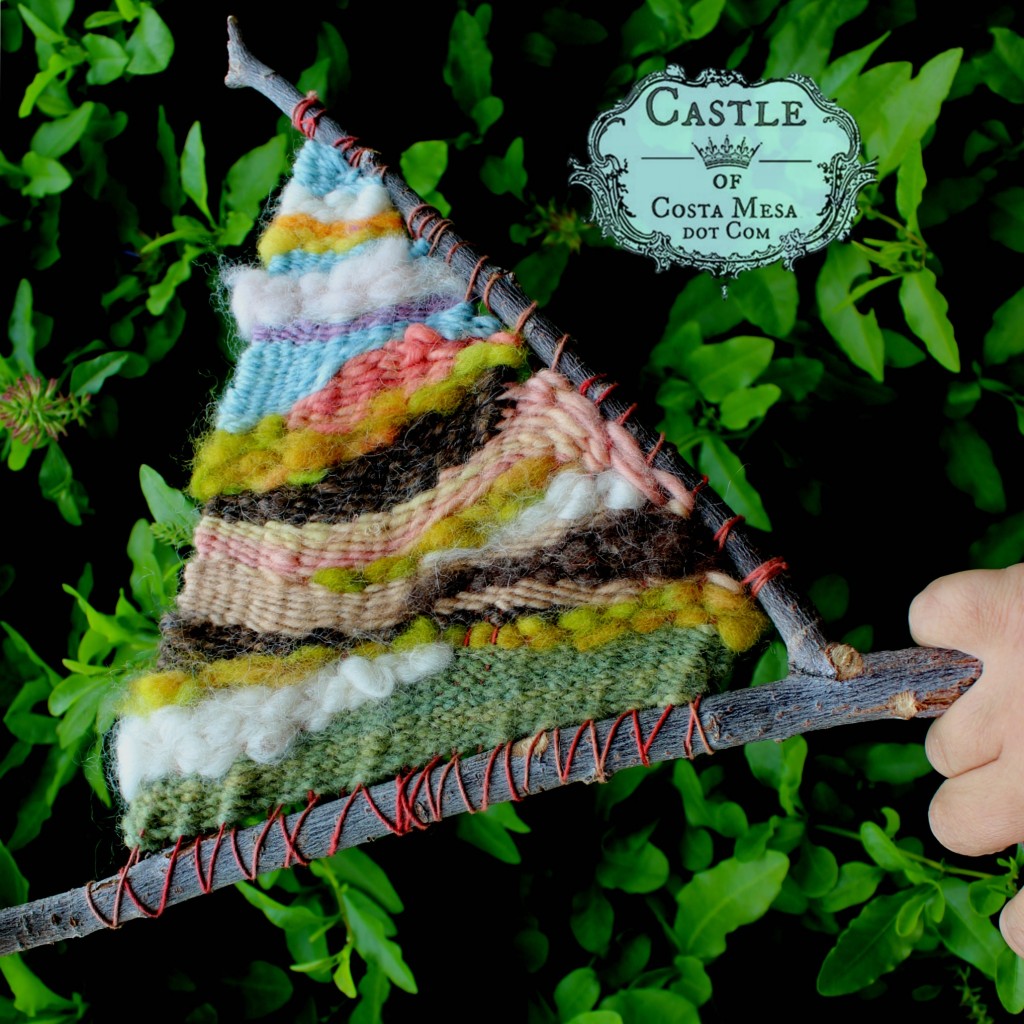 If you look carefully, Christine has created a red rock mountain cloudy landscape with her weaving.
Tomomi weaving yarn on her tree branch.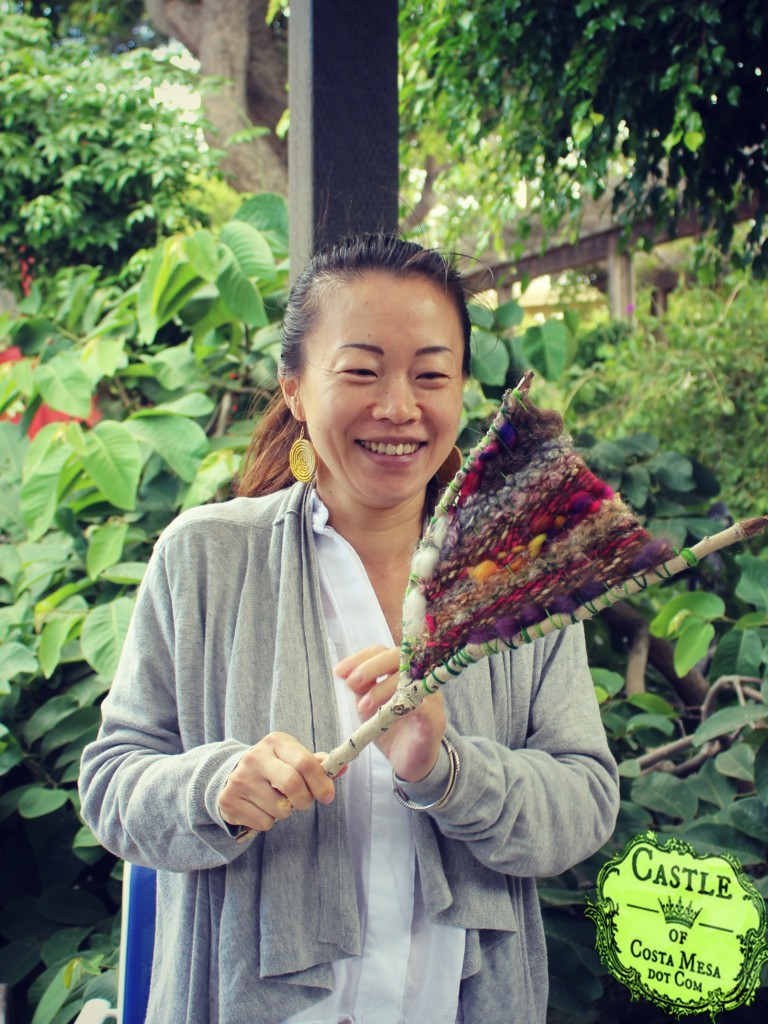 We wound sturdy linen threads across our Y shaped branches, creating simple looms. With large eyed needles, we then wove colorful yarns onto this loom. We could also weave other natural materials such as silk fibers, wool roving, feathers or beads onto this tree branch loom by hand.
Denise's beautiful work-in-progress showing the sturdy linen threads used to create a simple loom.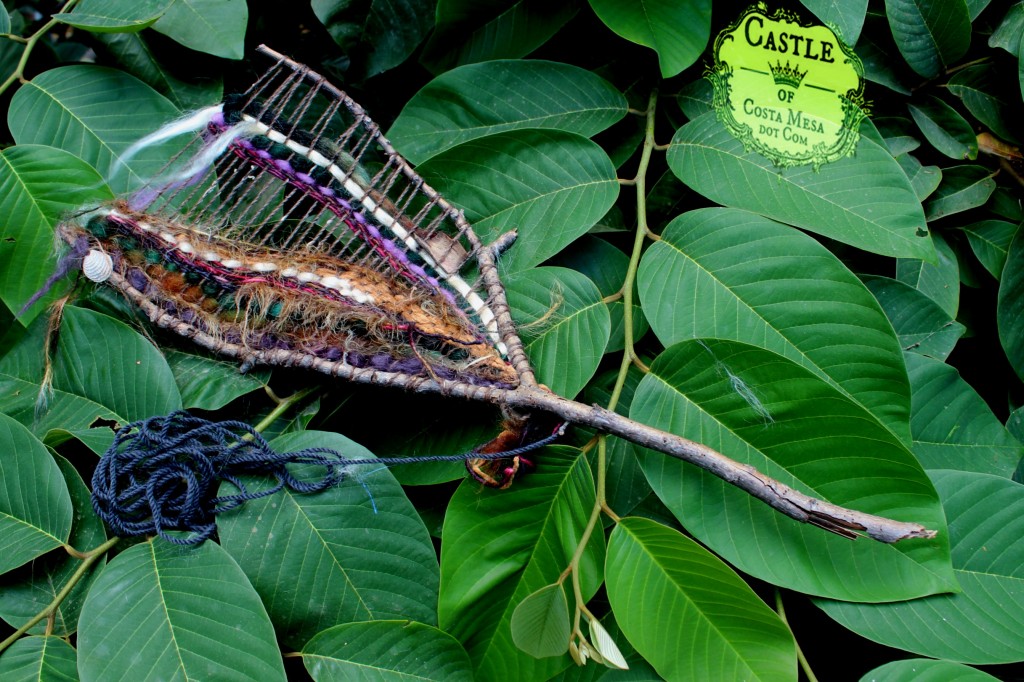 Denise wove some luxurious tussah silk fibers into her branch.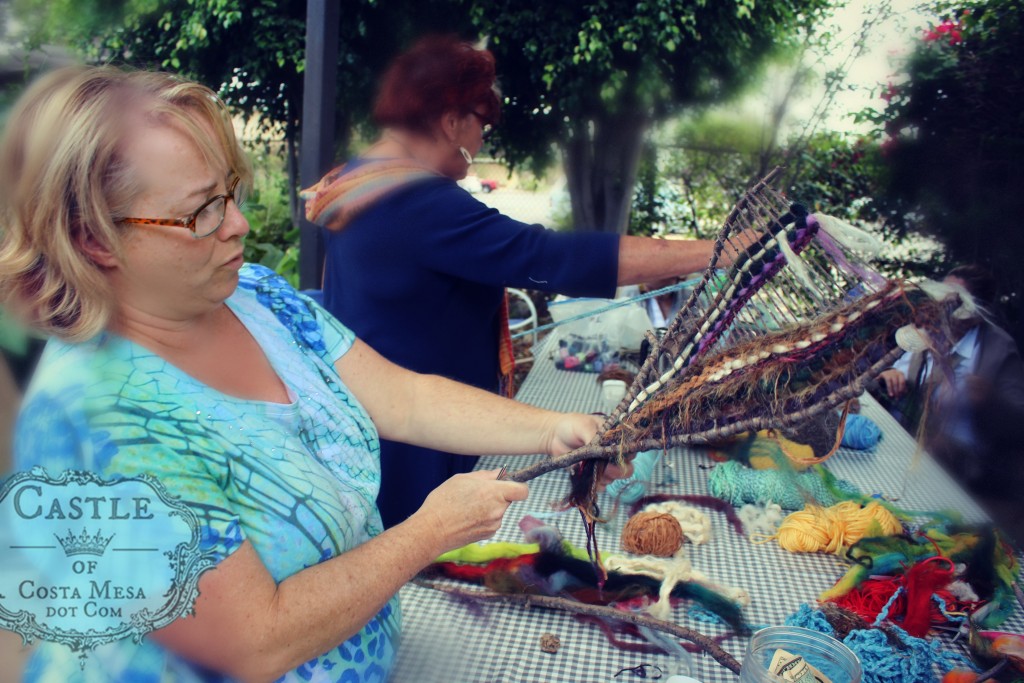 Our master crafter Gisela and her work in progress.
Close up of Gisela's work in progress.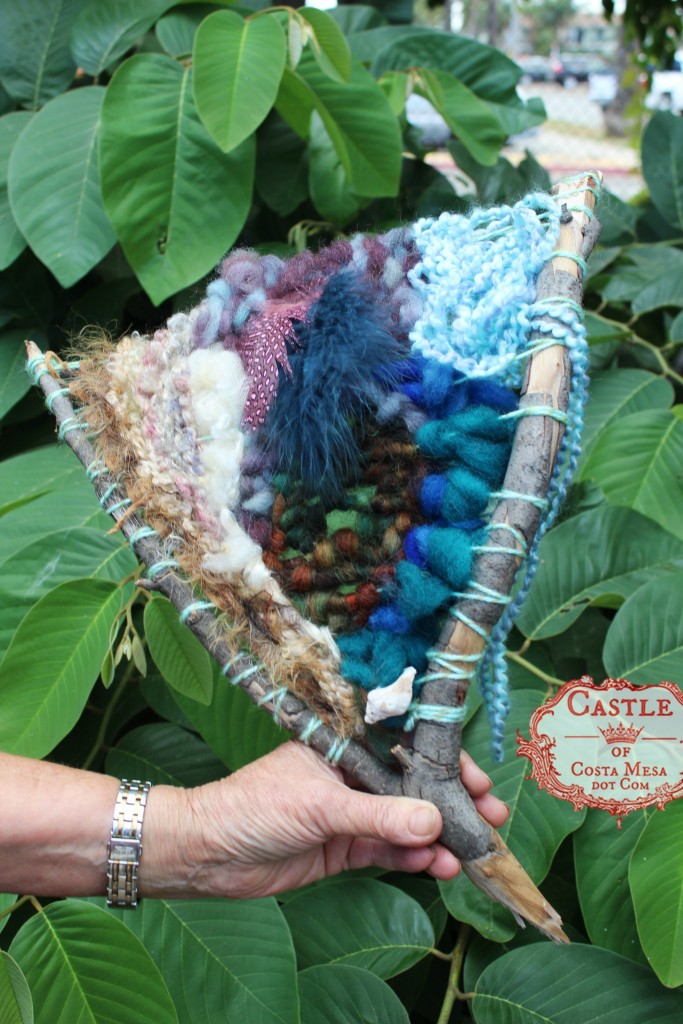 I enjoyed the sweet company of 3 year old Mavis who played with a beautiful set of knitted hen and baby chicks handmade by Christine.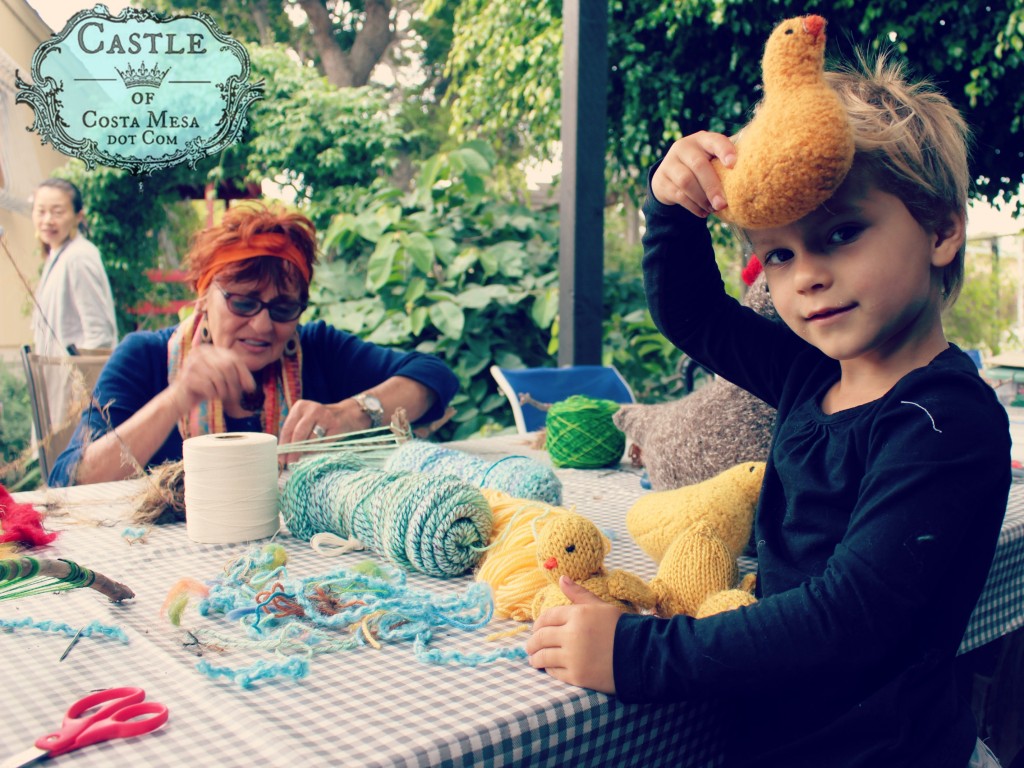 Mavis also helped us out whenever someone needed her yarn cut. So helpful AND adorable!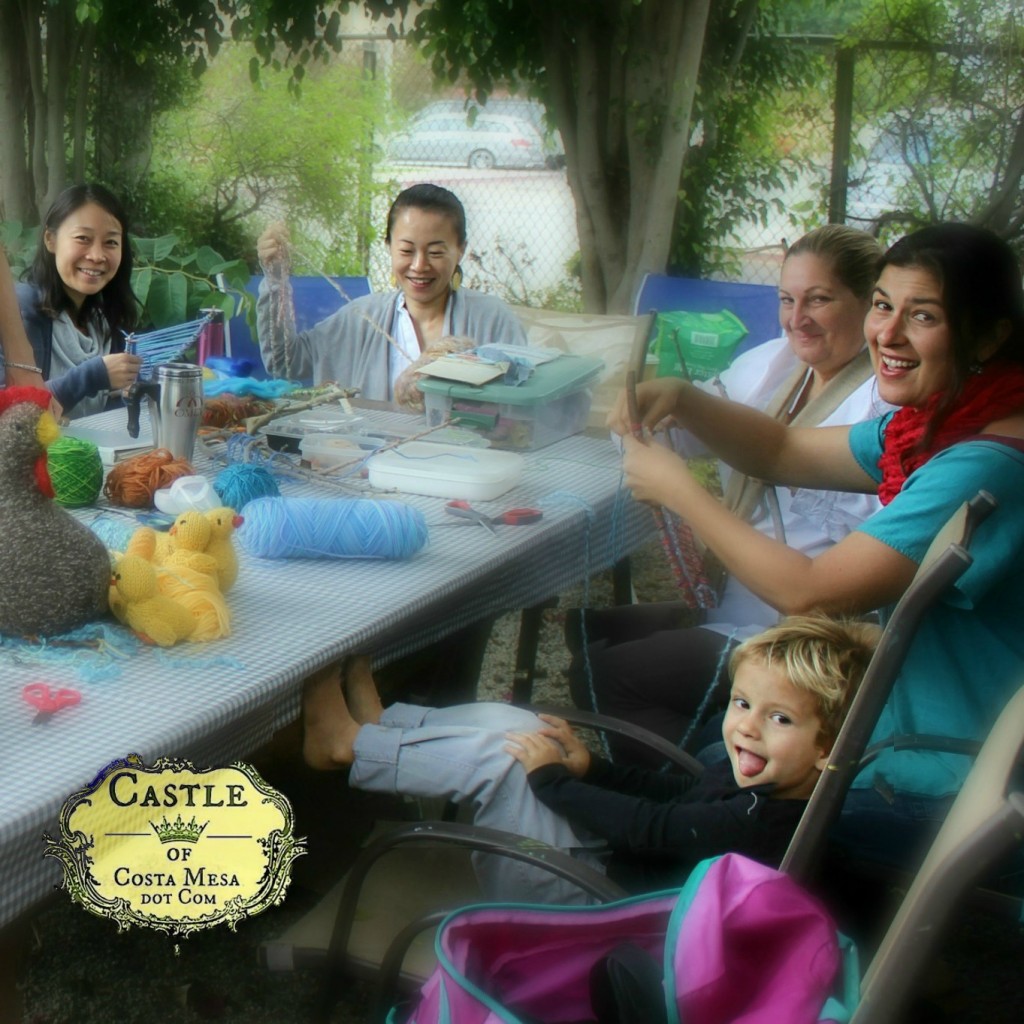 My first woven branch (Right), finished by the end of the morning. On the left is Christine's sample.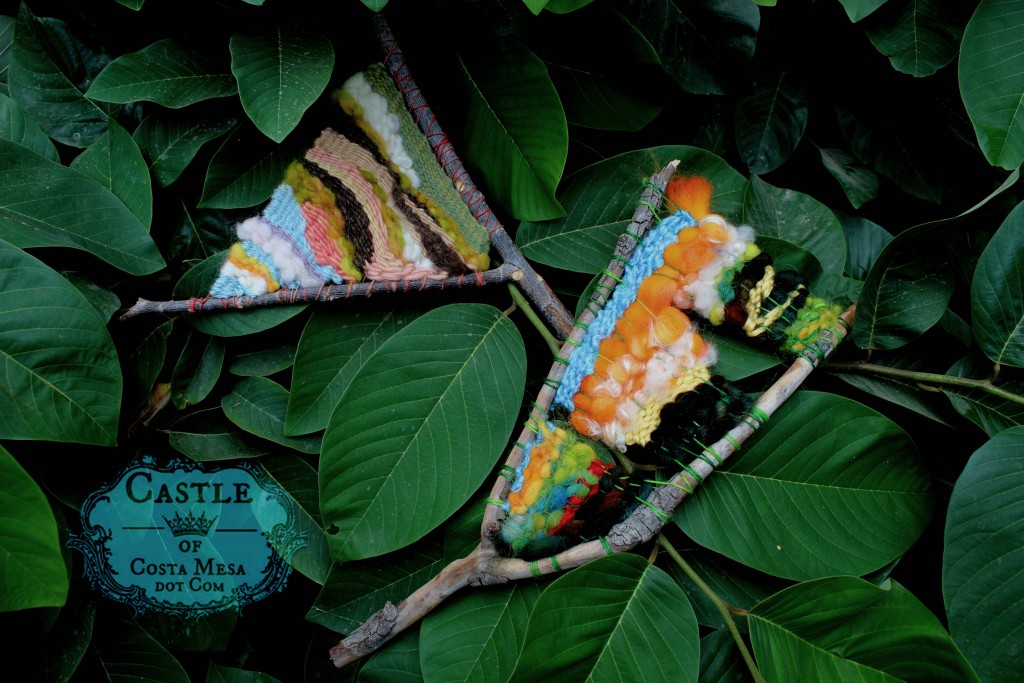 I hope to see you all next Monday! If you have any ideas or requests for Christine for future craft group projects, you can e-mail her directly: [email protected]
See you all next week! love, Jzin.    #CastleofCostaMesa
Jzin's Upcoming Workshops and Events
~ Pending. Please e-mail me if you are interested: [email protected] ~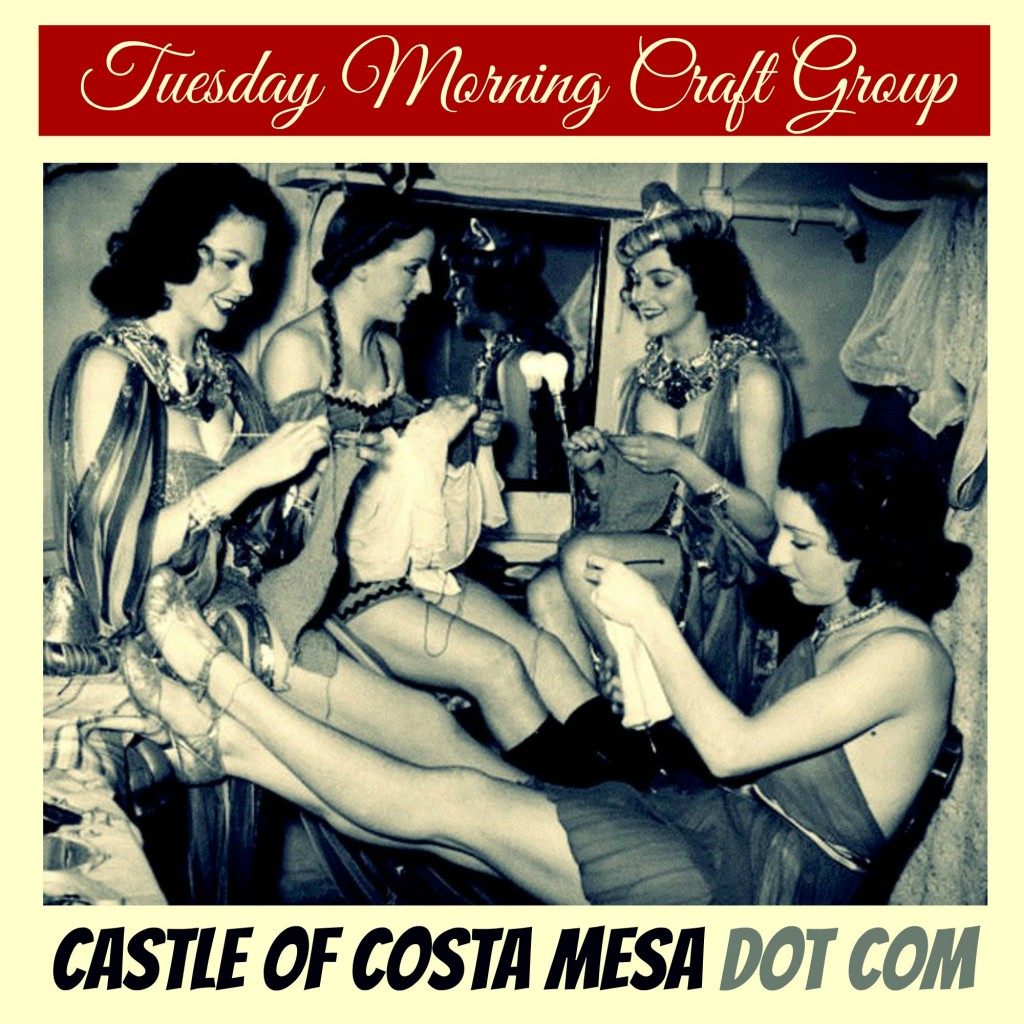 Castle of Costa Mesa Etsy Shop
You can shop for my works on Castle of Costa Mesa Etsy Shop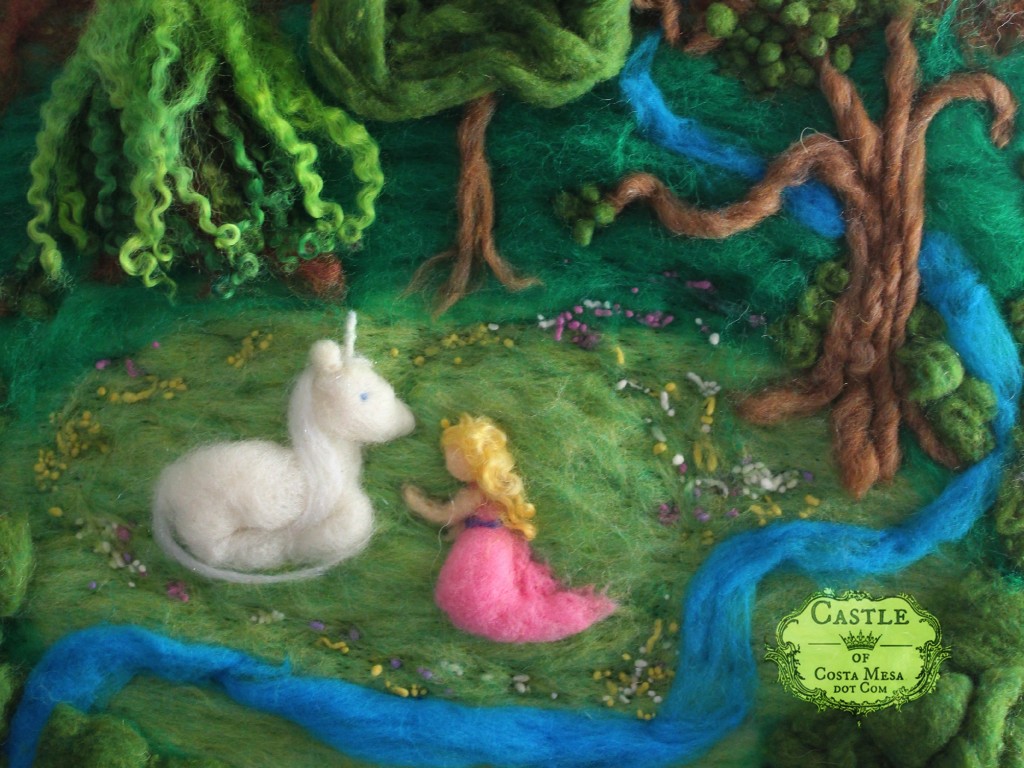 Follow Castle of Costa Mesa on Instagram
#Castleofcostamesa

Castle of Costa Mesa's Etsy shop
You can check out my other works on Etsy here: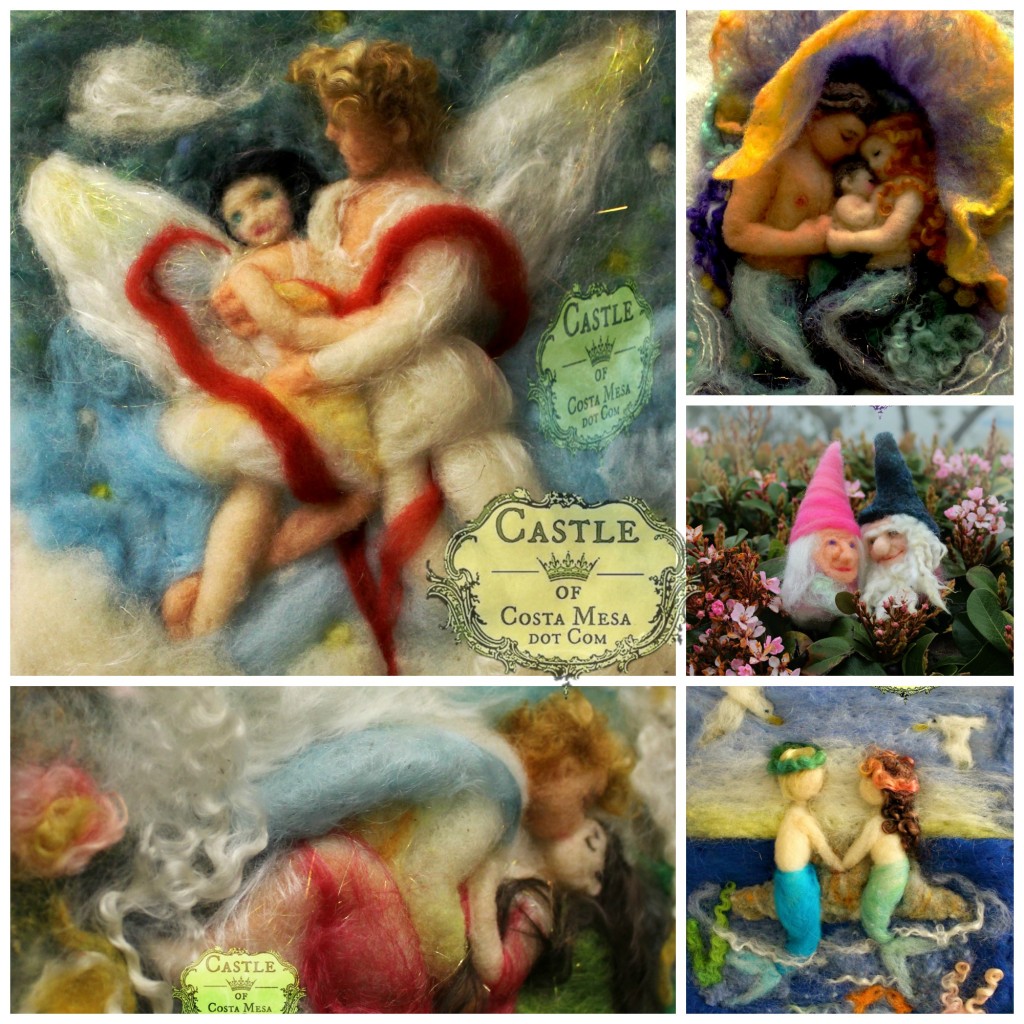 Click here to enter Castle of Costa Mesa Etsy Shop
Be in the know for upcoming handmade giveaways:
I give away my lovingly handmade dolls and crafts seasonally. If you "Like" my Castle of Costa Mesa Facebook page, you will be notified of upcoming giveaways. Click here to view the list of my past giveaways. Perhaps the next winner could be YOU?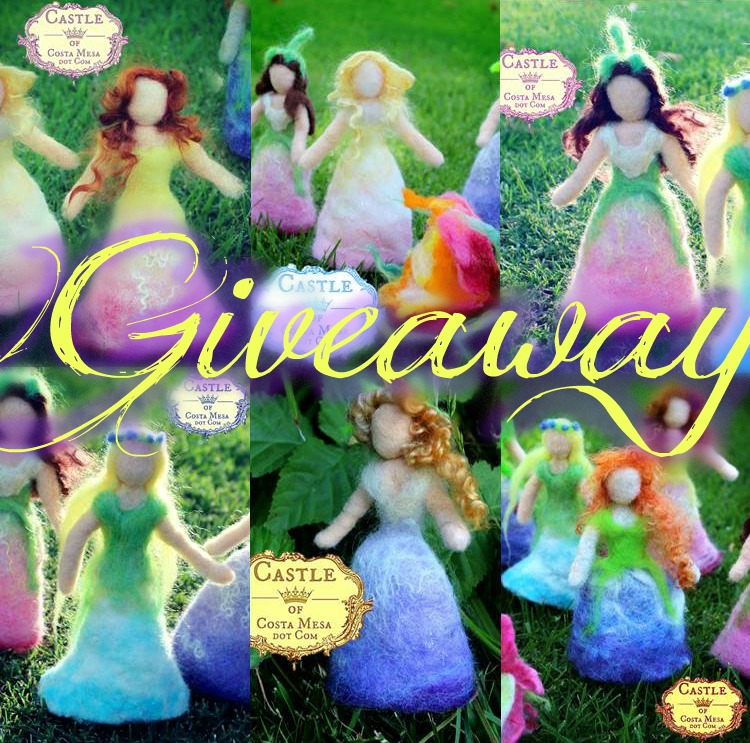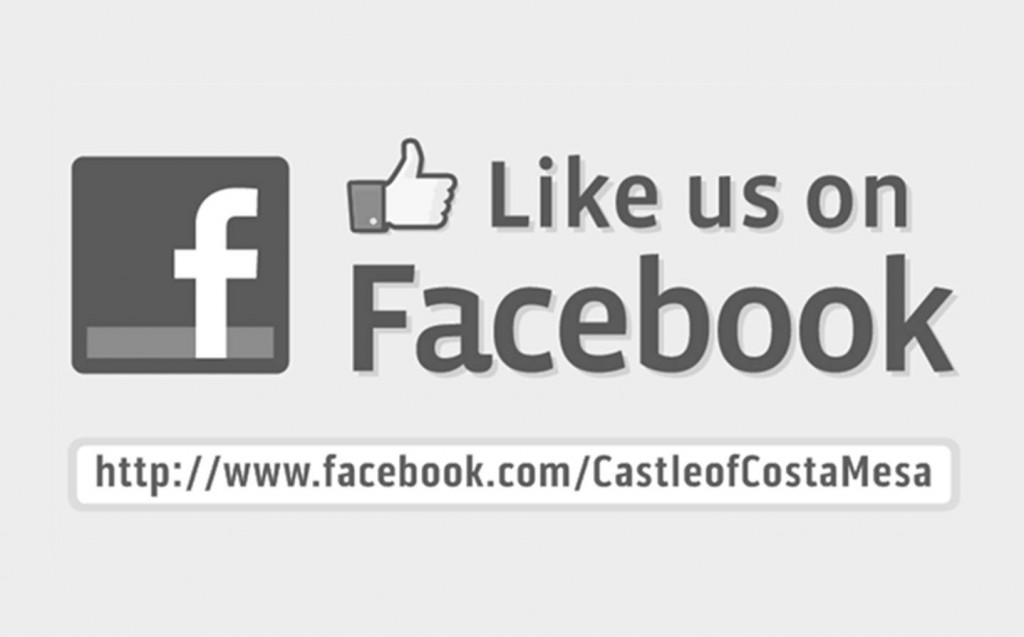 Castle of Costa Mesa Facebook page