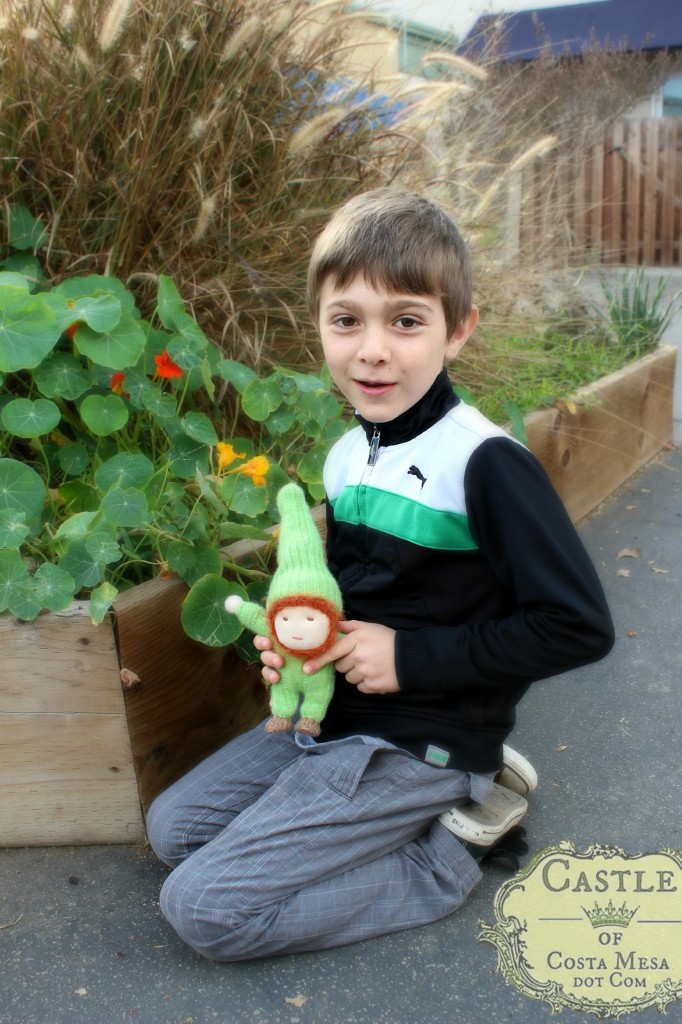 Today, our handwork teacher Christine Newell showed our craft group how to sew ore gnome dolls, based on Christine Schreier's Ore Gnomes tutorial which appeared in the Fall 2010 issue of Living Crafts Magazine: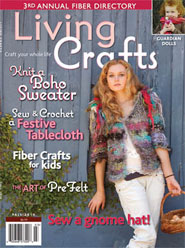 In anticipation of Saint Patrick's Day, Christine Newell hand-dyed some luxurious recycled cashmere and wool sweater into shades of the most beautiful greens for this sewing project. These dolls are so soft to touch and cuddle. The supply fee for this craft was $15.
Bin full of recycled wool sweaters for this craft.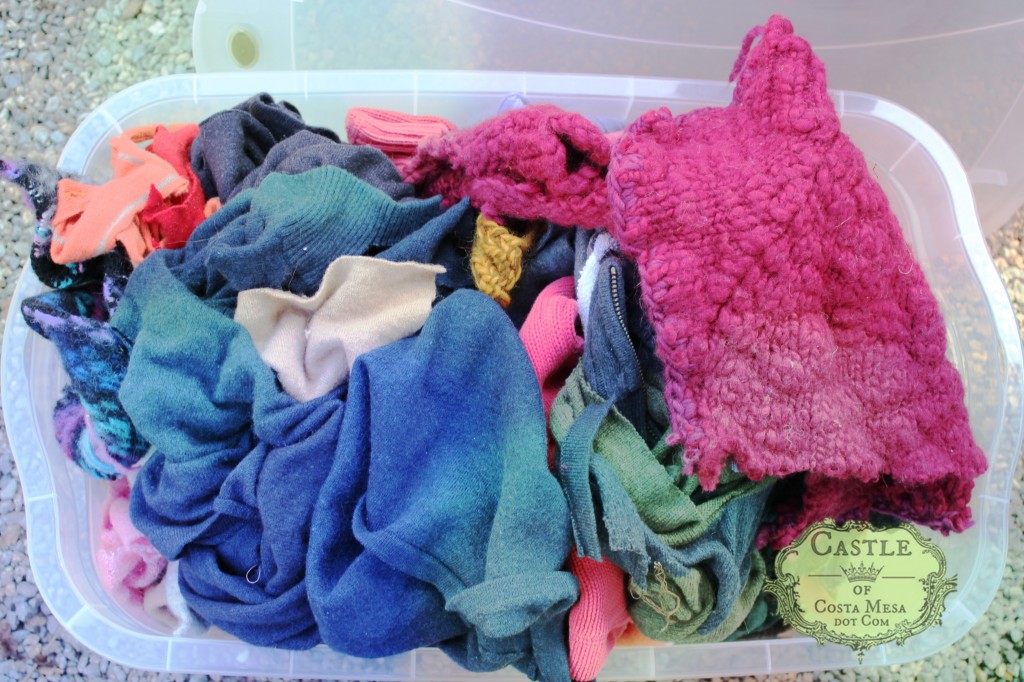 The Waldorf inspired Ore Gnomes are hard workers as they help the mineral kingdom to transform elements of nature so they can be taken up by the plants as nutrients. These busy gnomes stand on sturdy, cloth-covered, wooden feet to help keep a steady balance as they do this valuable work. Made from up-cycled felted wool – in all colors of the rainbow – they are recognizable by their wispy mohair beards and pointed caps. Set them on the nature table and they will surely watch over all the stones, crystals, and sundry treasures. – The Puppenstube.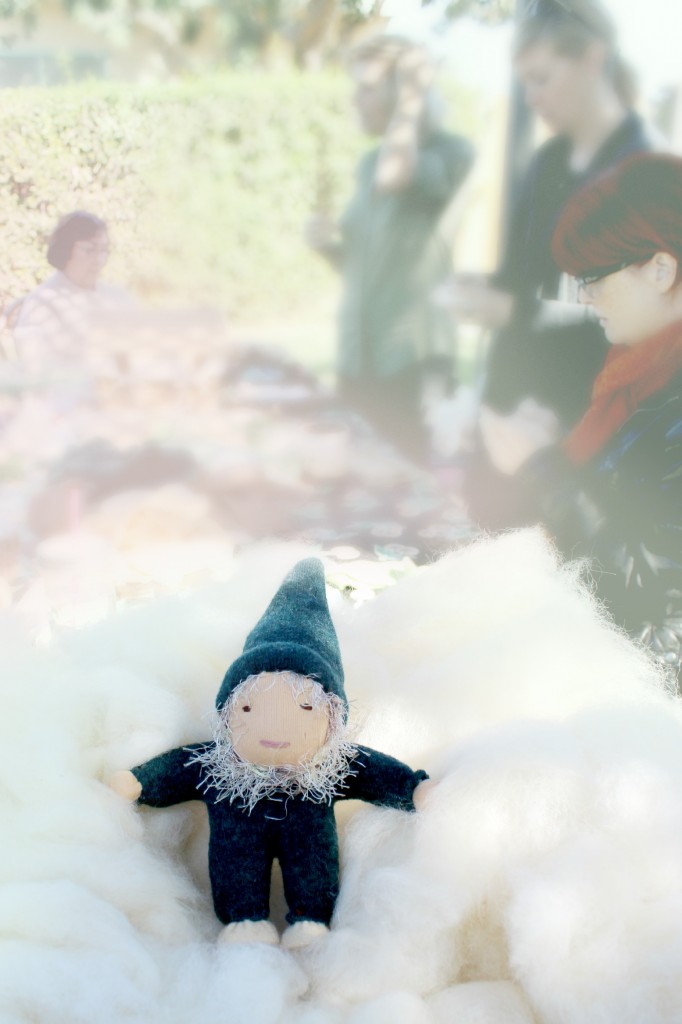 Christine showed us an effective way to make a cute face: triangular placement of eyes and mouth.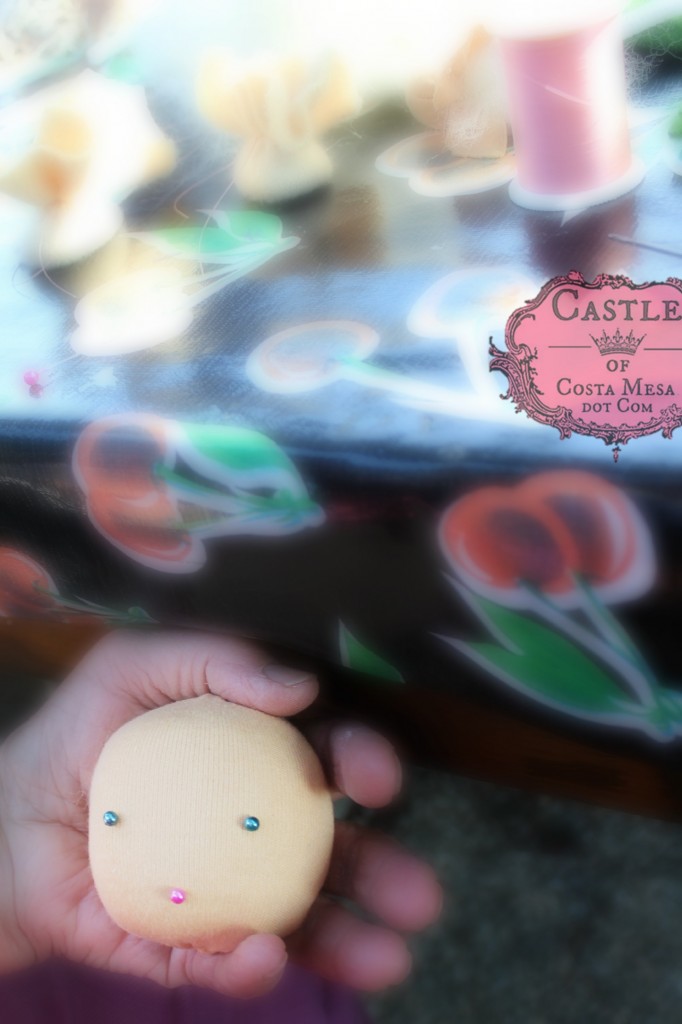 Kathy sewing facial features onto her doll's face using pins as guide.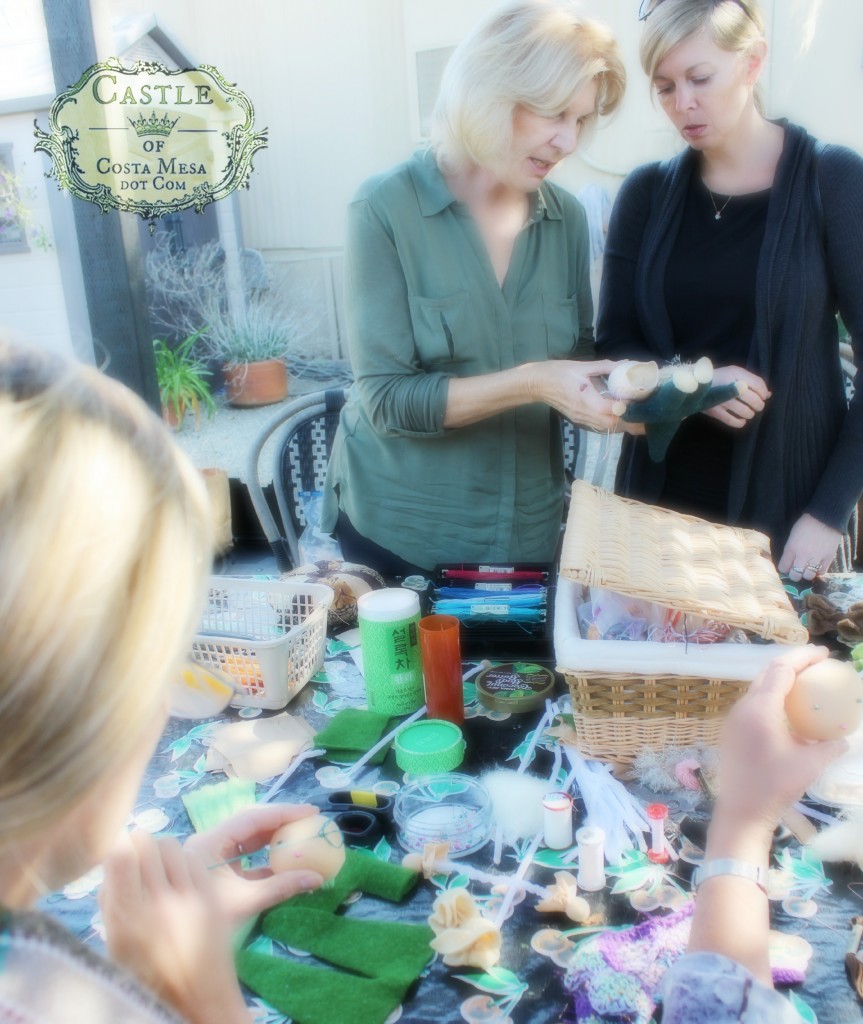 Christine Newell's mother visited from Toronto. Mother and daughter have been hooking the rug. Here is the progress of our craft group hooked rug so far…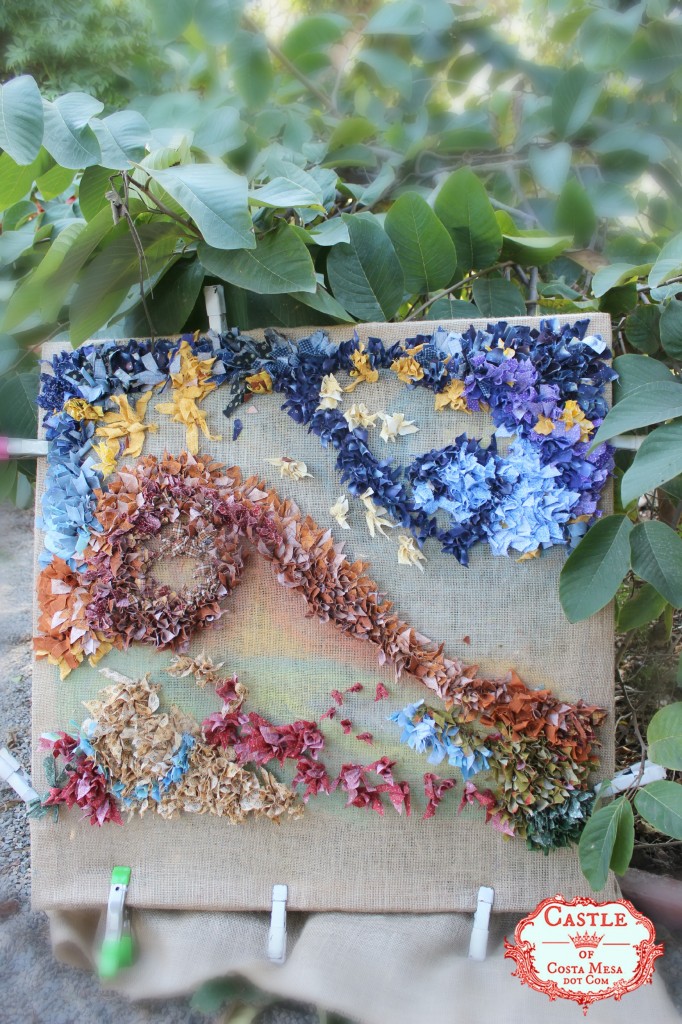 Click on this link to see our completed hooked rag rug.
February 26, 2014. Sonia's kindergartener with his little ore gnome, aptly named "Gnomer" (I wonder if it's after Greek Philosopher, Homer?)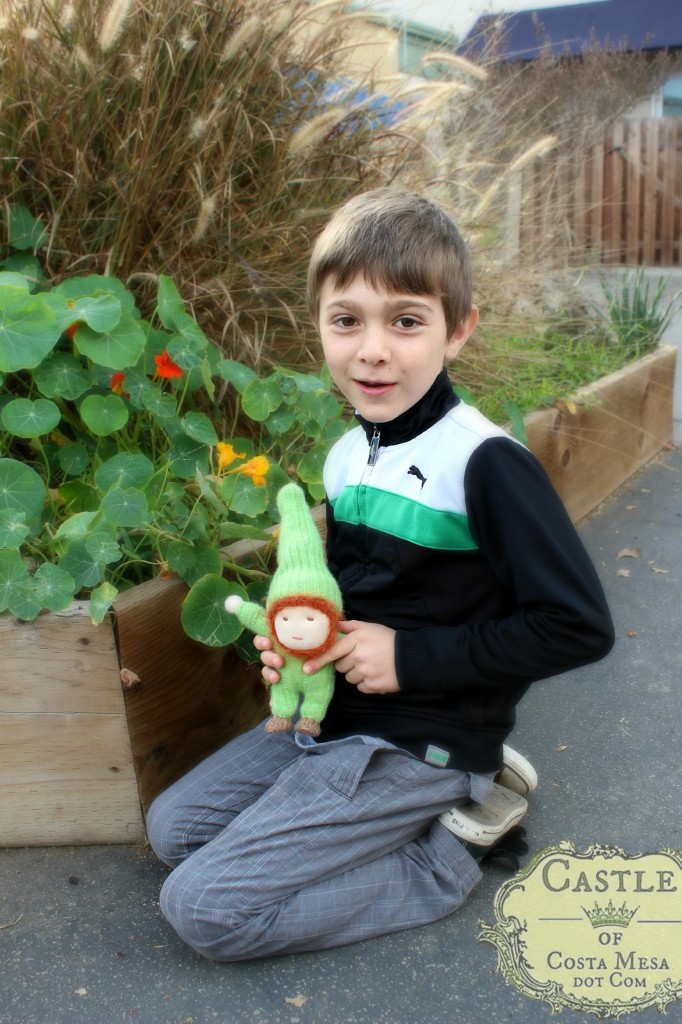 March 4, 2014. Joanne's soft and plush ore gnome made from 100% natural wool cashmere recycled sweater, hand dyed a beautiful green by Christine Newell.
You can also purchase these gnomes online from The Puppenstube. (Christine Schreier who wrote the Ore Gnomes tutorial is the owner of The Puppenstube store.)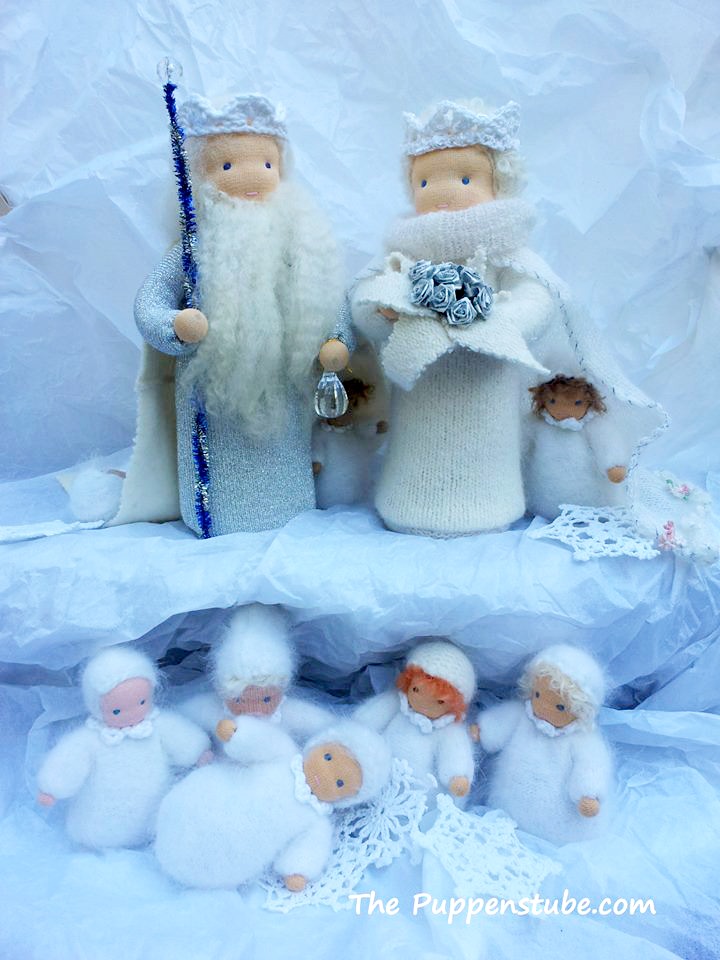 http://www.thepuppenstube.com/OreGnomes
My beautiful and talented friend Géraldine Strub donated her handmade infinity cowl for our Waldorf School of Orange County 2014 Annual Gala and Auction. This cowl is so soft and luxurious. It will dress you up and keep you warm! It is made from high-quality washable natural wool. We ship worldwide for this item by USPS. Winner pays shipping for this cowl. You can bid on it here: https://cloud.bidpal.net/Portal10/bpe68199/catalog/item.html?id=200&categoryId=4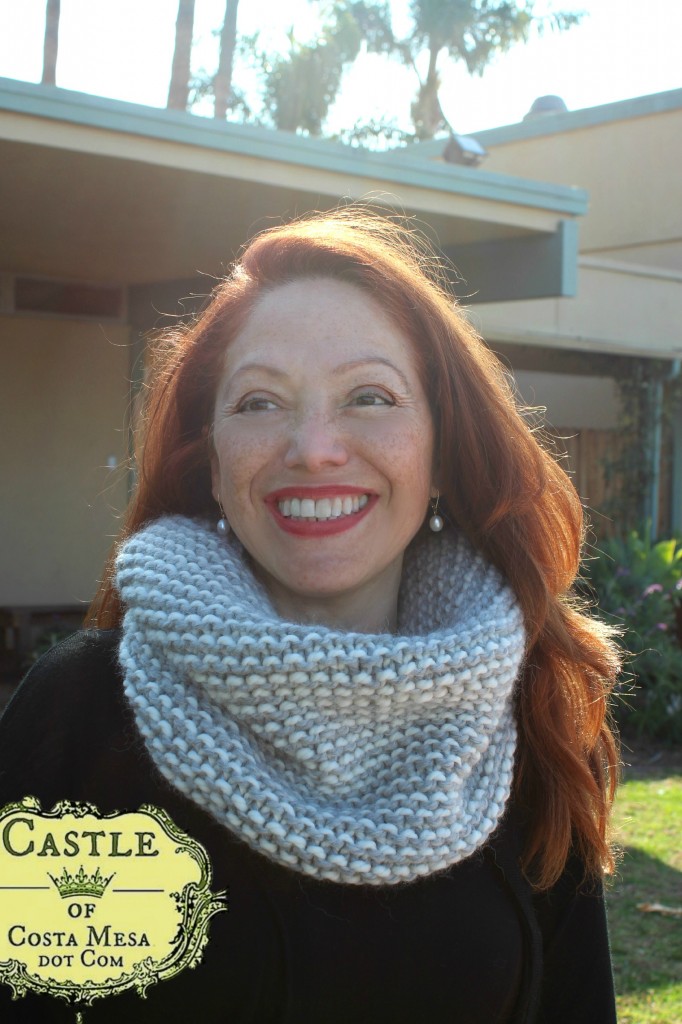 Unique Offerings from Waldorf School of Orange County March 15, 2014 Gala and Auction
Our community has lovingly prepared many wonderful one-of-a-kind offerings which are full of heart and soul for our Waldorf School of Orange County 2014 Annual Gala and Fundraiser. Here are some examples of treasures you will not find else where! Hurry and bid. All these end on March 15, 2014. Saturday, 8pm Pacific Standard Time.
$20 for a chance to win. Raffle No. 900: Dream Castle Kiki grand raffle.
Auction No. 615. A Testament of Abundance and Community: Our Knitted Stone Soup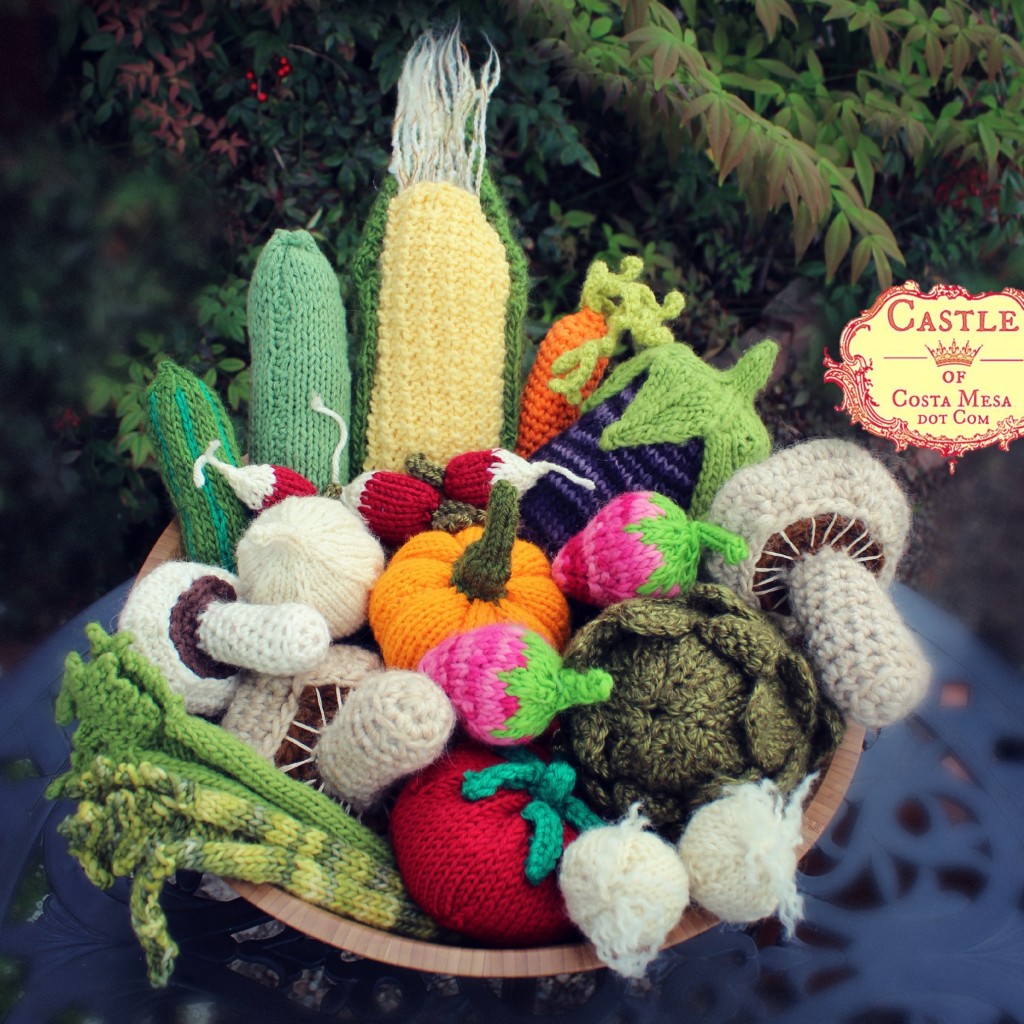 Raffle No. 902. Starry Night Hooked Rag Rug by Christine Newell and WSOC Craft Group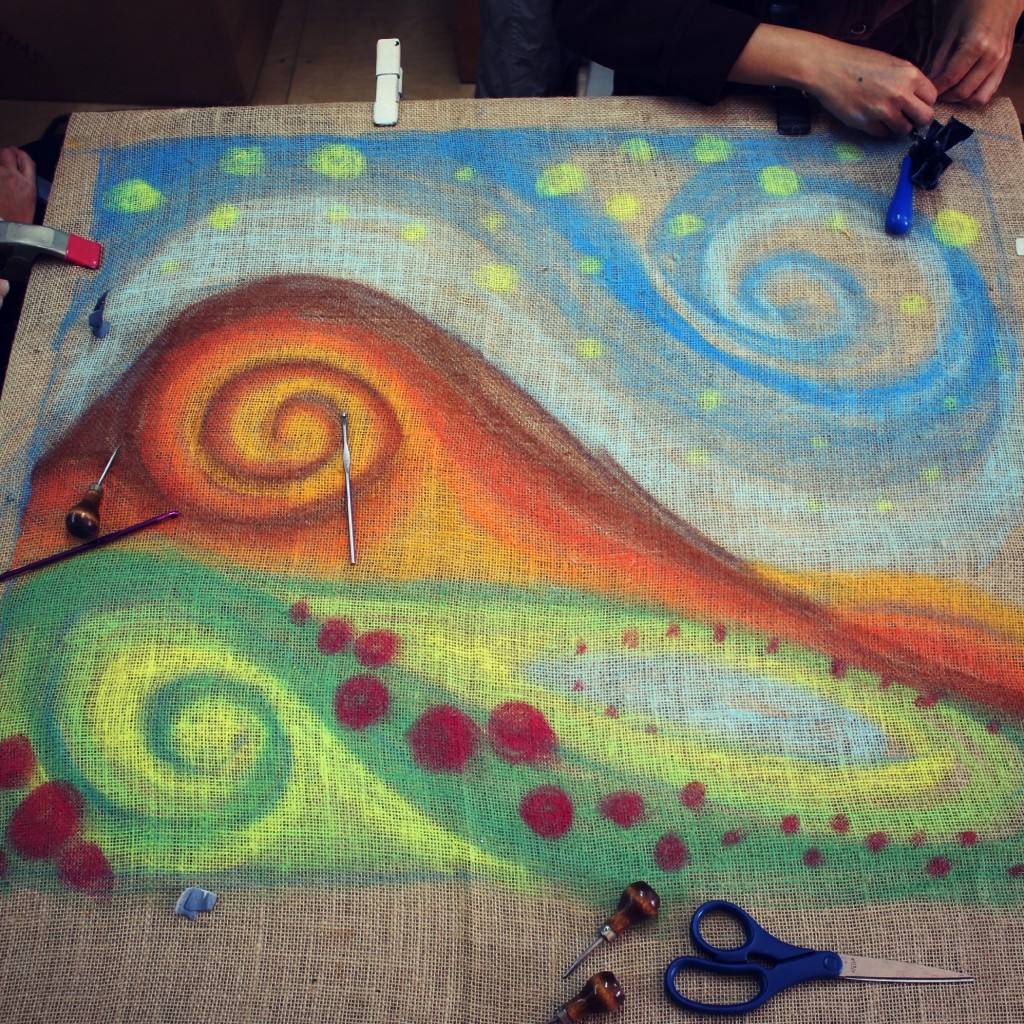 Raffle No. 901. Stunning Heirloom-Quality Community Knitted Afghan Blanket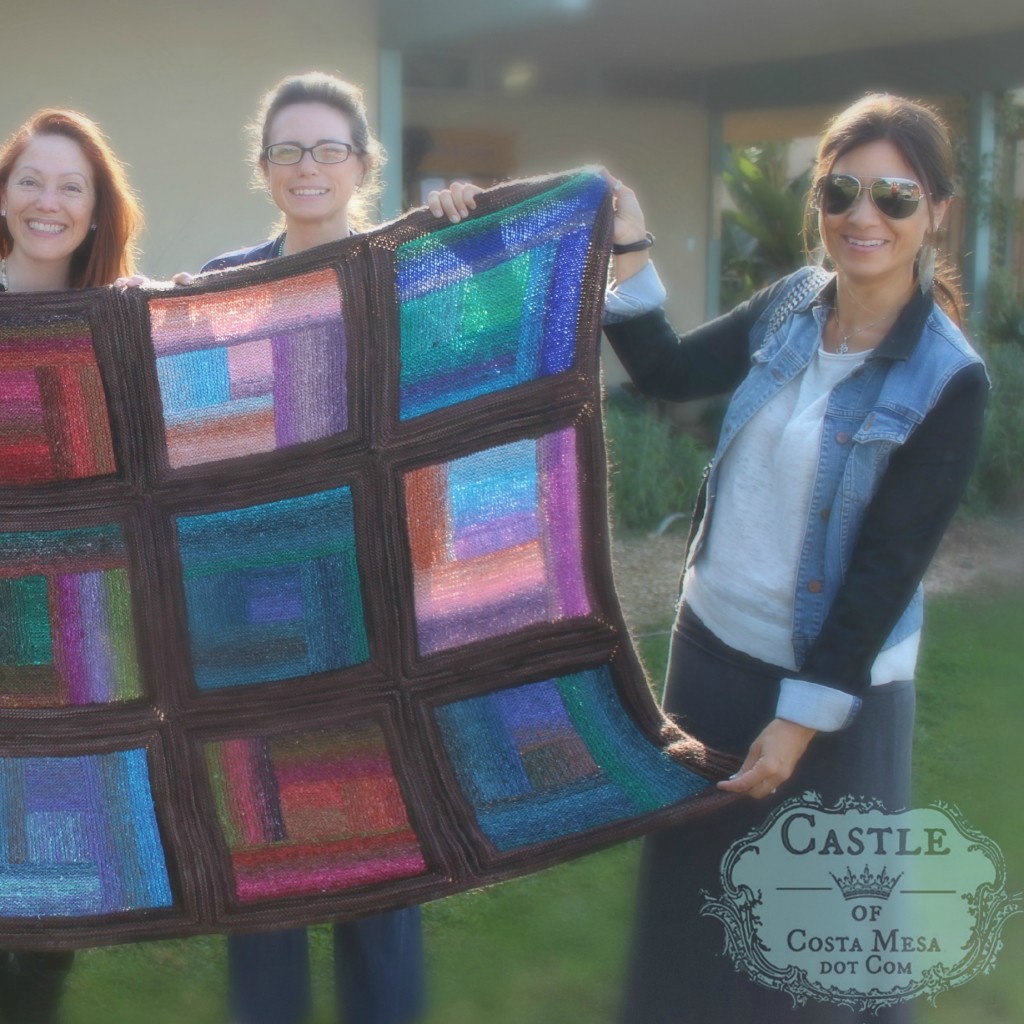 Auction No. 533 Handmade Offerings by our children: Fairy Tale Dolls Set in A Vintage Suitcase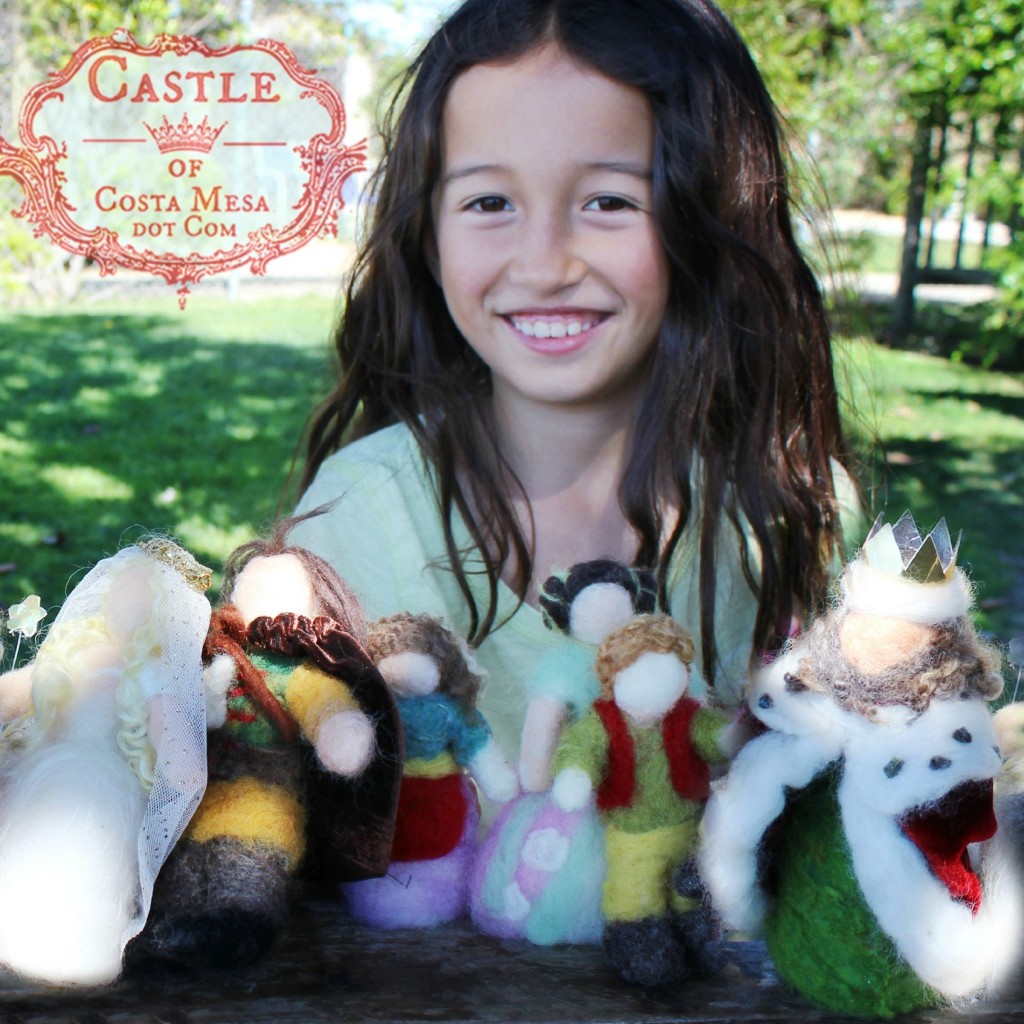 Auction No. 107. The Foundry. Original Framed Fine Art by Jzin Teng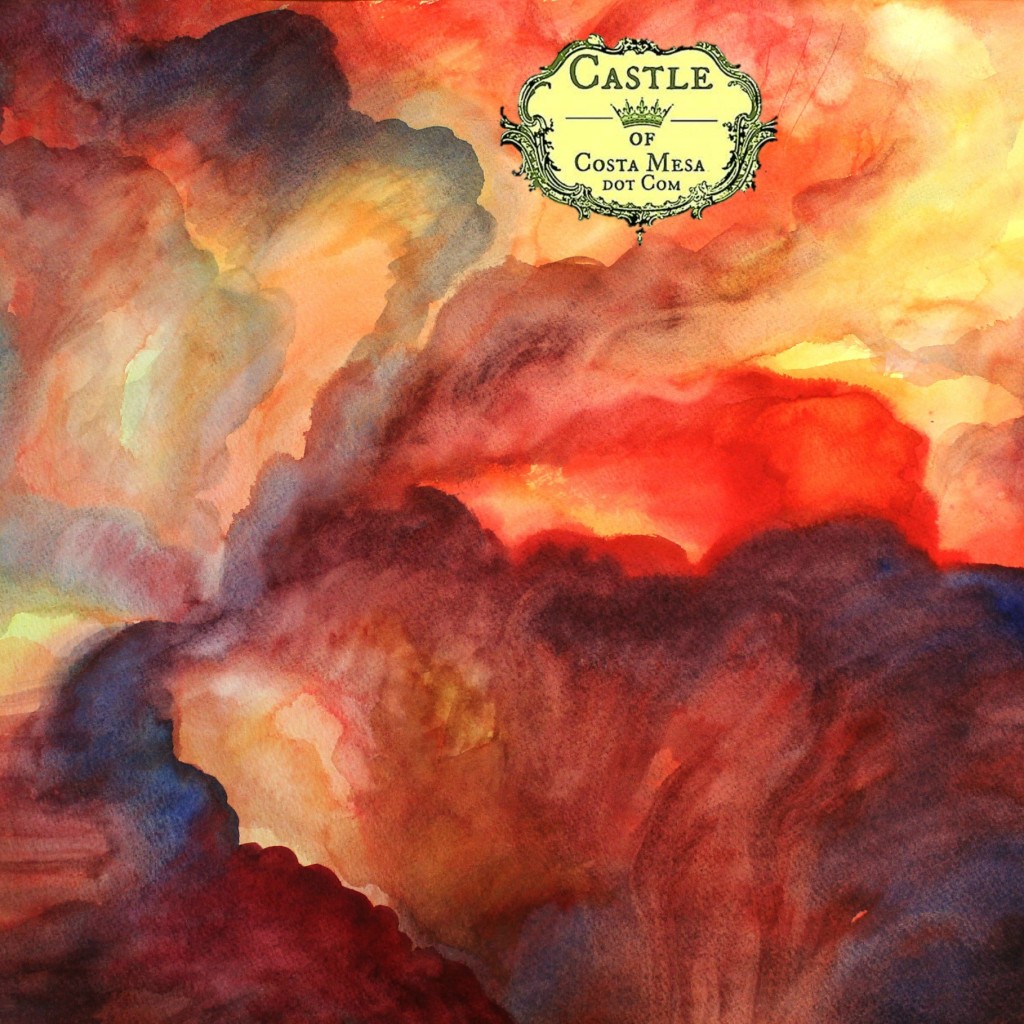 Our community has worked hard to bring quality and beautiful handmade, one-of-a-kind offerings to those who support our fundraiser. Please shop here to pour some loving encouragements into our endeavors. Thank you! https://cloud.bidpal.net/Portal10/bpe68199/main/home.html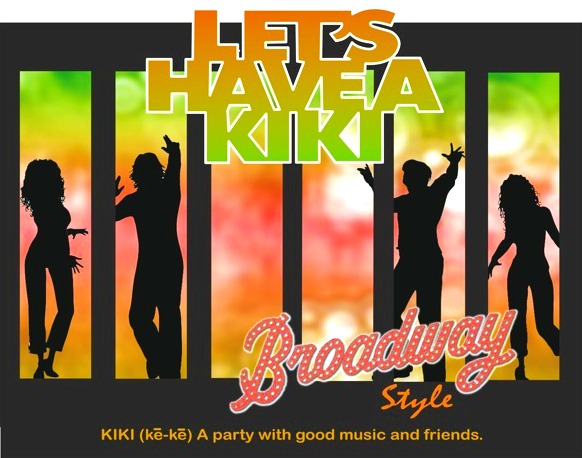 Alternate view (My Pinterest board): Shop craft items to support our school

Gallery of Past Projects from The Waldorf School of Orange County Craft Group
Click on the image below to view our Waldorf School of Orange County weekly craft group projects.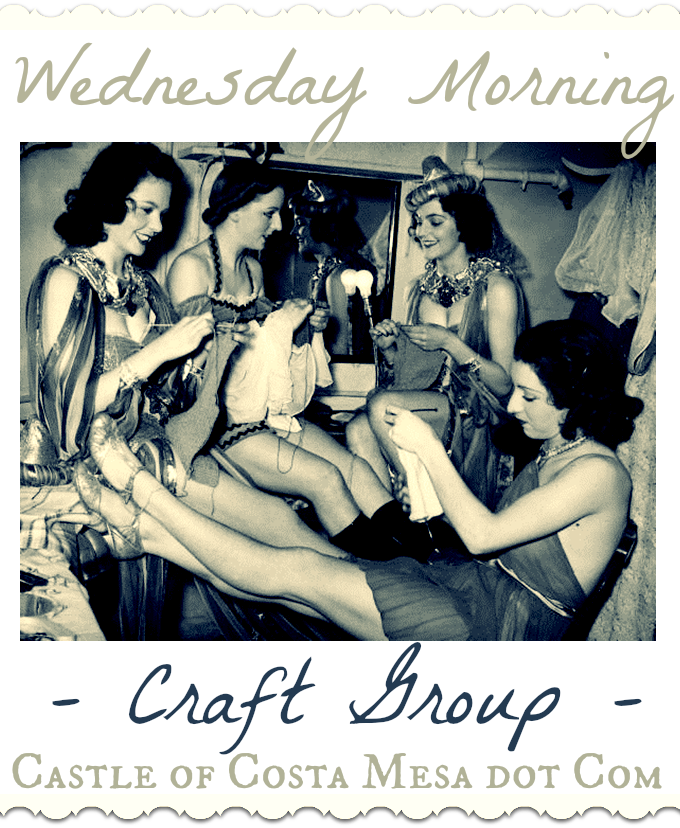 Be in the know for upcoming handmade giveaways: Like CastleofCostaMesa.Com on Facebook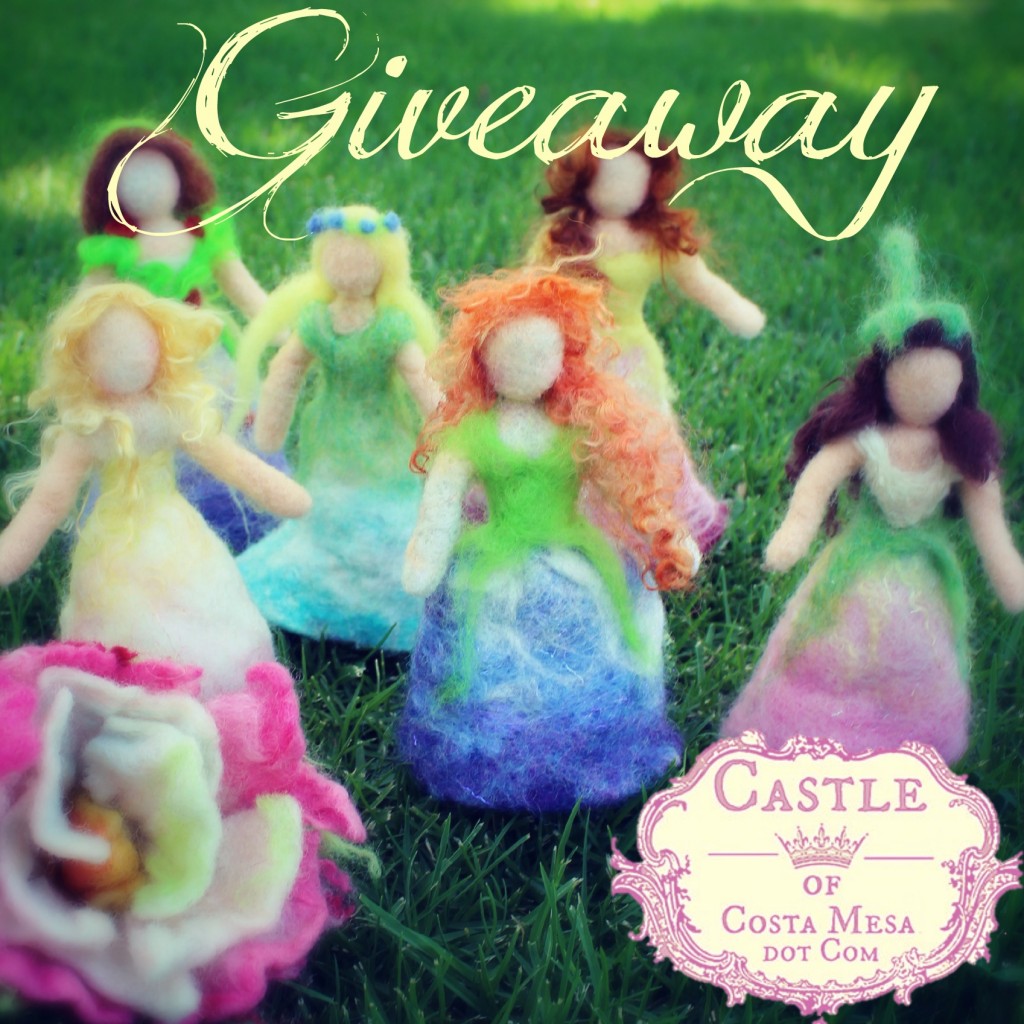 I give away my lovingly handmade dolls and crafts every season. If you "Like" my Castle of Costa Mesa Facebook page, you will be notified of upcoming giveaways. Click here to view the list of my past giveaways. Perhaps the next winner could be YOU?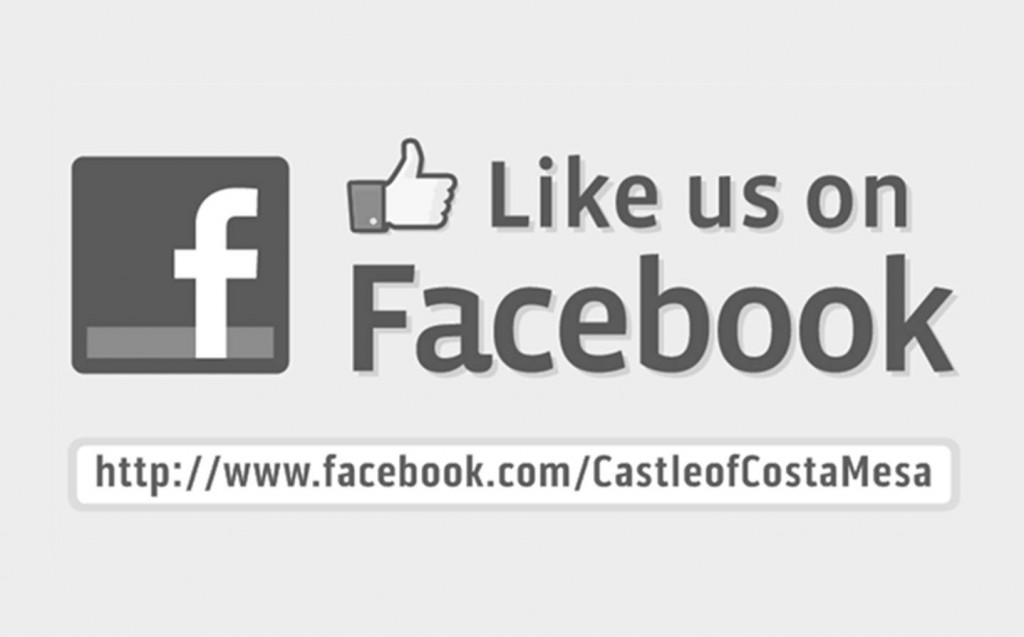 Support Our Local Waldorf Community/ Place a Free Ad
If you are interested in placing an ad on "Support Our Southern California Waldorf Community" (free if you are a member of Southern California Waldorf community) please e-mail me a good picture and a link.
Meanwhile, please support our local peeps! Thanks! – Jzin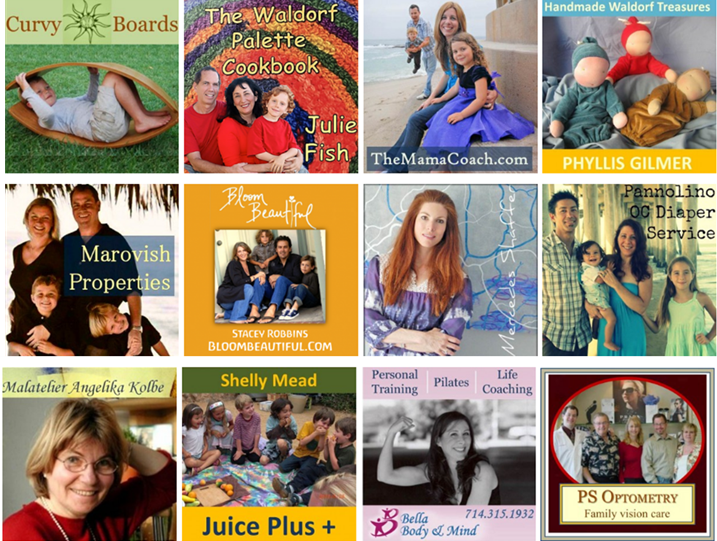 Check out my new fine arts website! JzinTeng.com
My new art website: http://www.jzinteng.com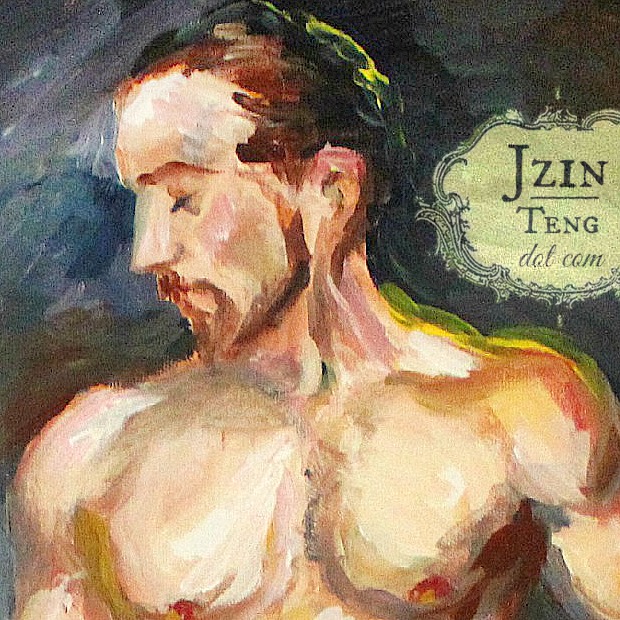 Please "like" my fine arts facebook page, so you will be able to see my future works. Thank you!
Click here to view my masterpiece studies.