Today is a beautiful October day in Costa Mesa, Southern California. We gathered again in the outdoor gazebo by the Company of Angels Store to meet our friends and continue our work from last week.
Our mosaic picture frames had dried over the week. Rachel mixed sanded grout and we applied that to our mosaic picture frames. Then, we removed excess grout by wiping with a rag or by hand. When the tiles were clean from residual grout, we leave our grouted mosaic picture frames to air dry.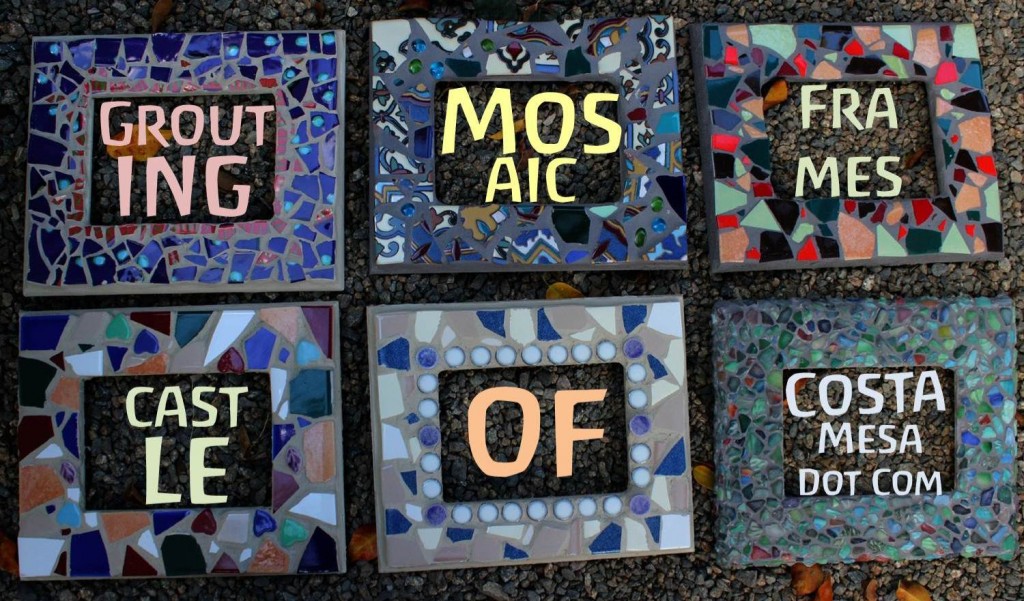 Click on the following links below to jump to the parts that tickle your fancy…
Le Menu
Last week's mosaic work
Click on the picture below to look at photos from last week's work. I have added the photos of the finished works to the photos of works in progress.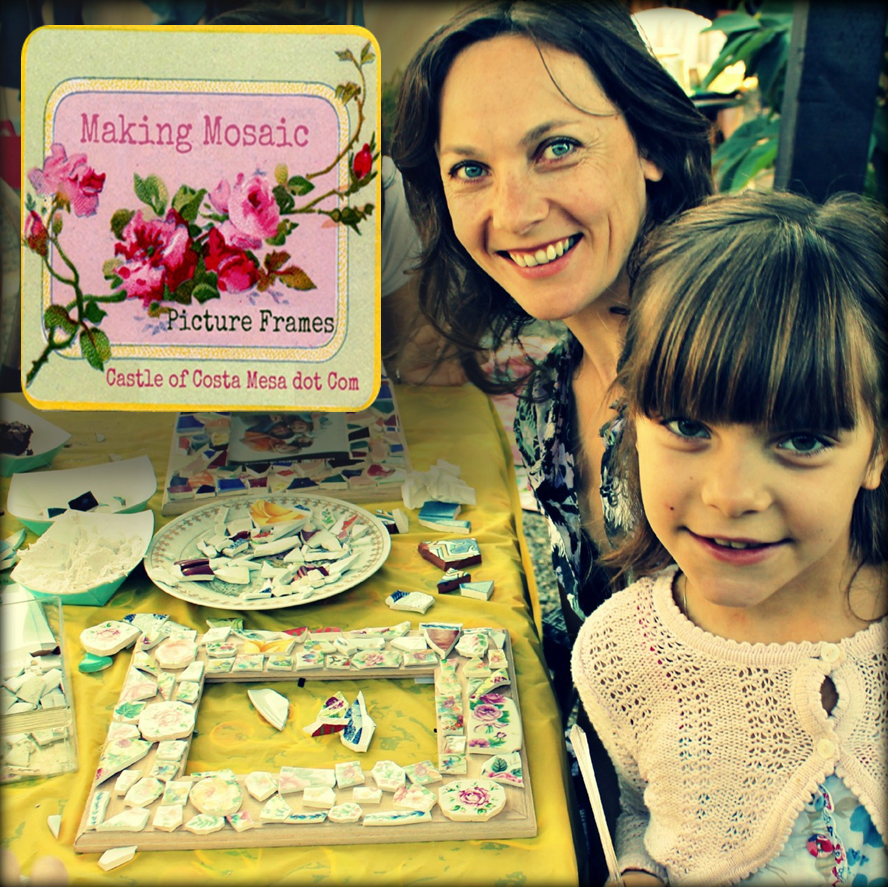 Our Morning Together. October 24, 2012
The early morning sunshine on our mosaic work from last week.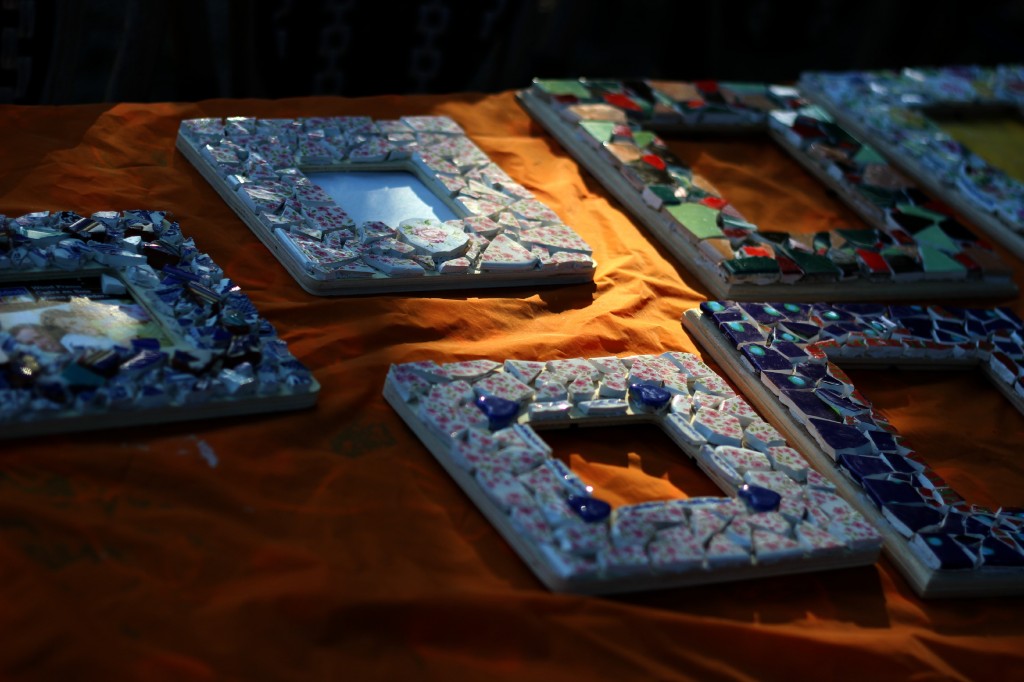 Applying grout…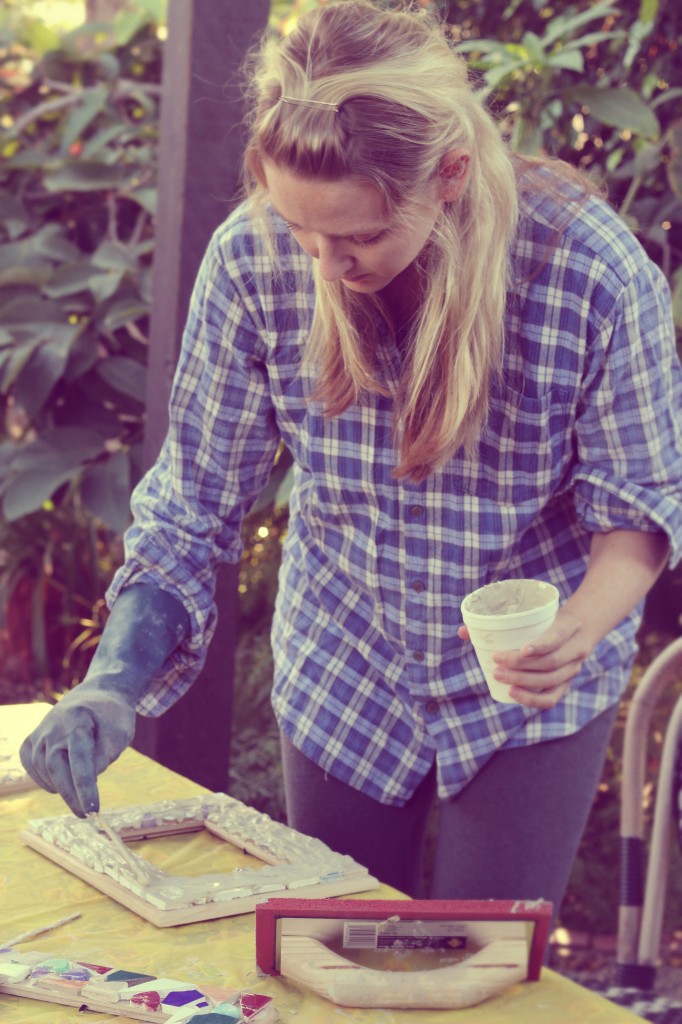 applying grout from coffee cup, using a plastic picnic knife…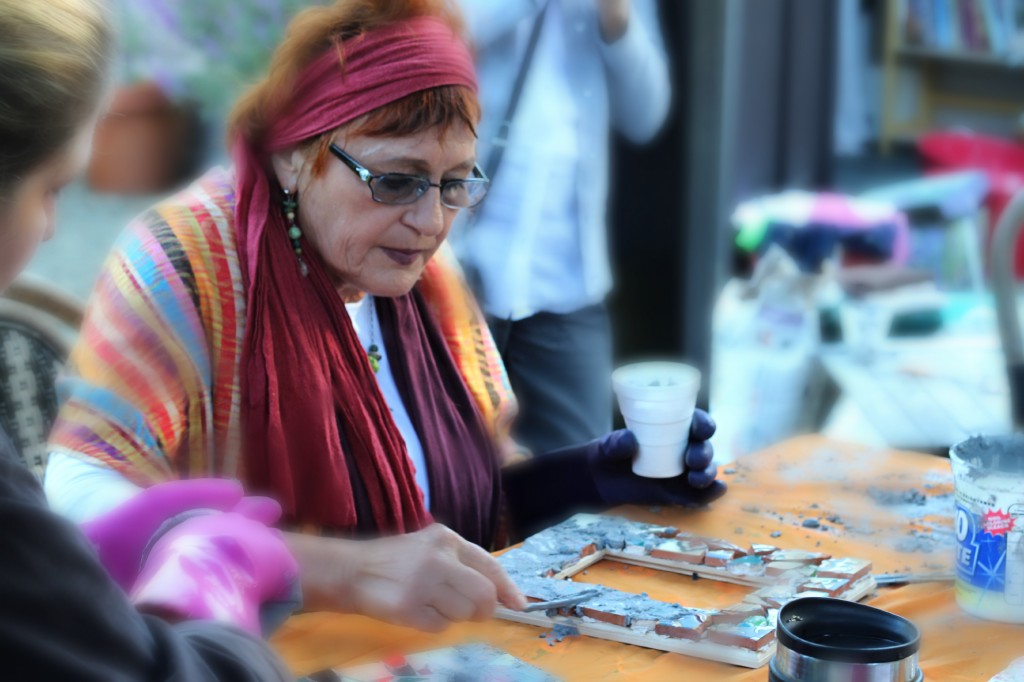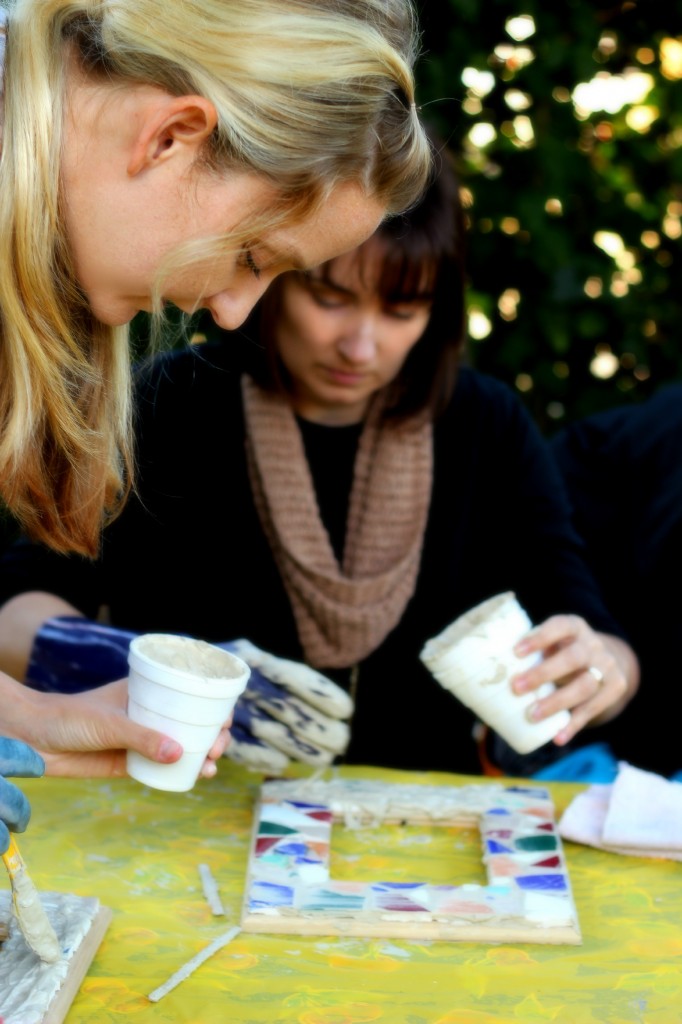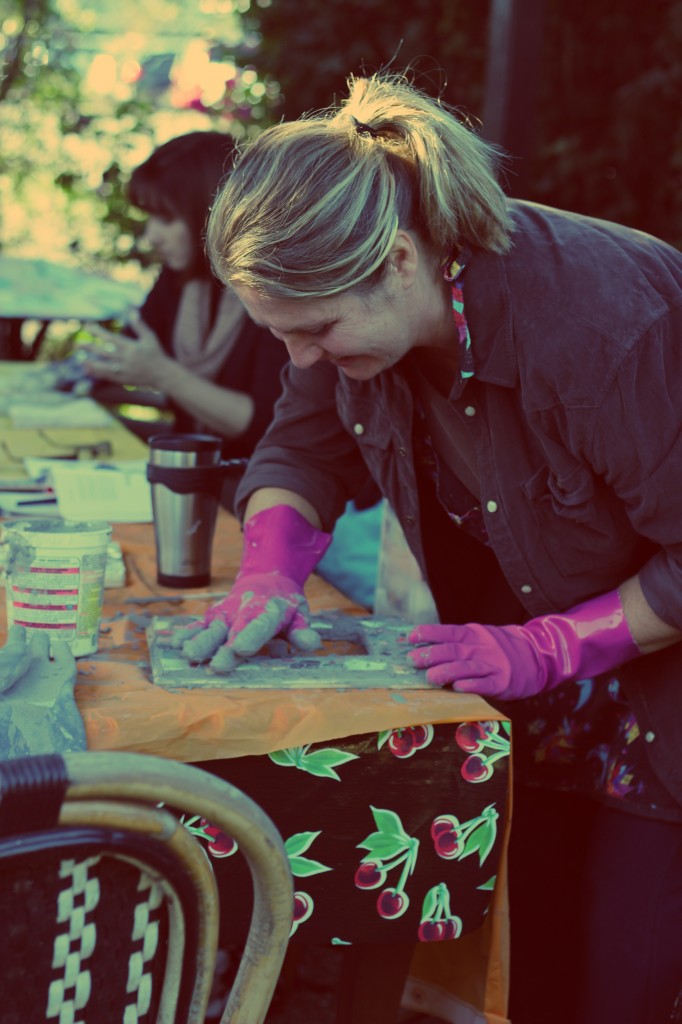 This one may look totally mysterious there, but say hello to Maren below.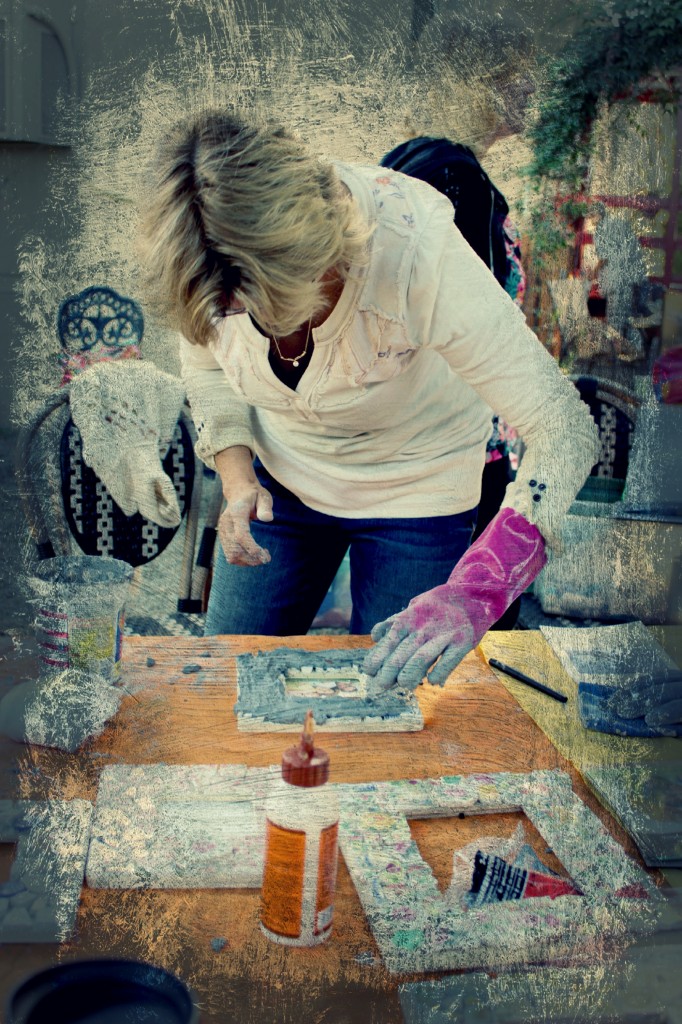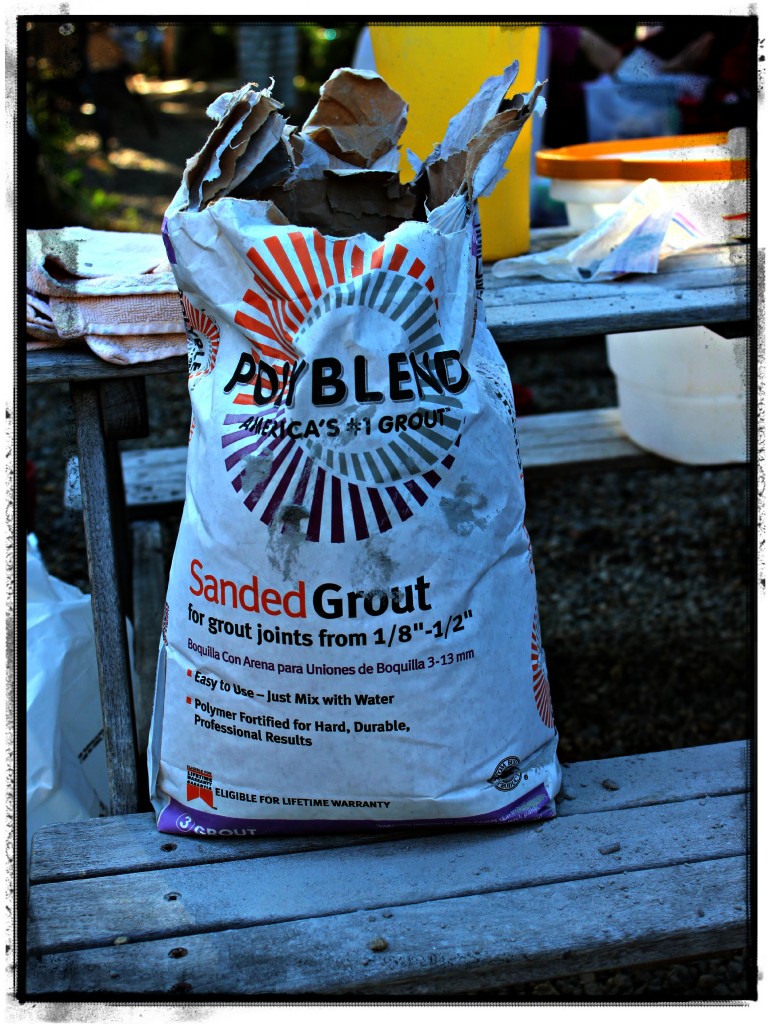 Polyblend sanded grout. The stuff we used to grout our mosaic picture frames today.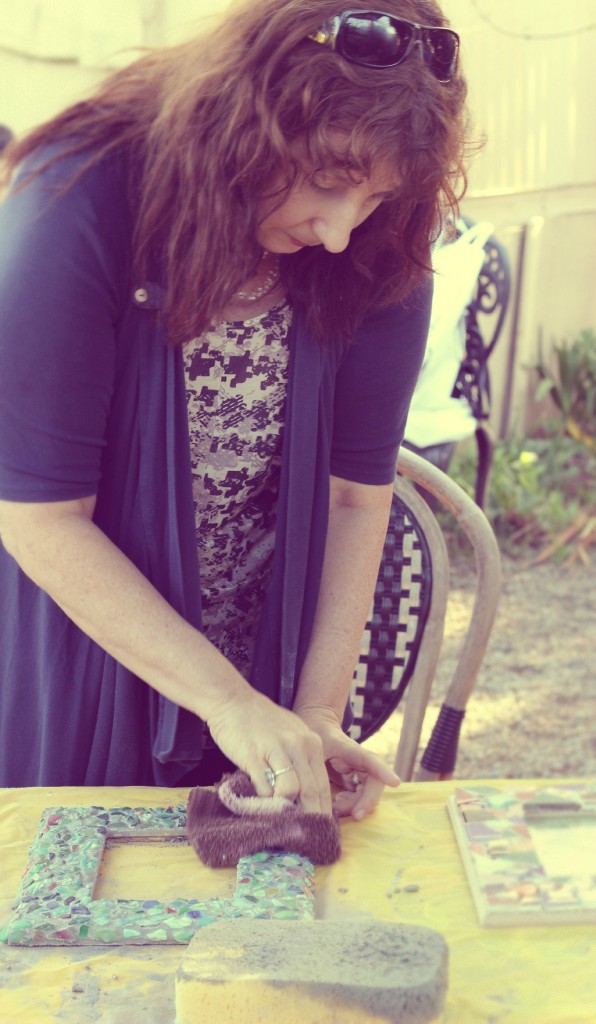 Wiping grout off the mosaic with a piece of rag. The grout needs to be completely cleaned off the surface of your tile before you let your mosaic dry, otherwise your tiles may loose their lustre, when covered by grout.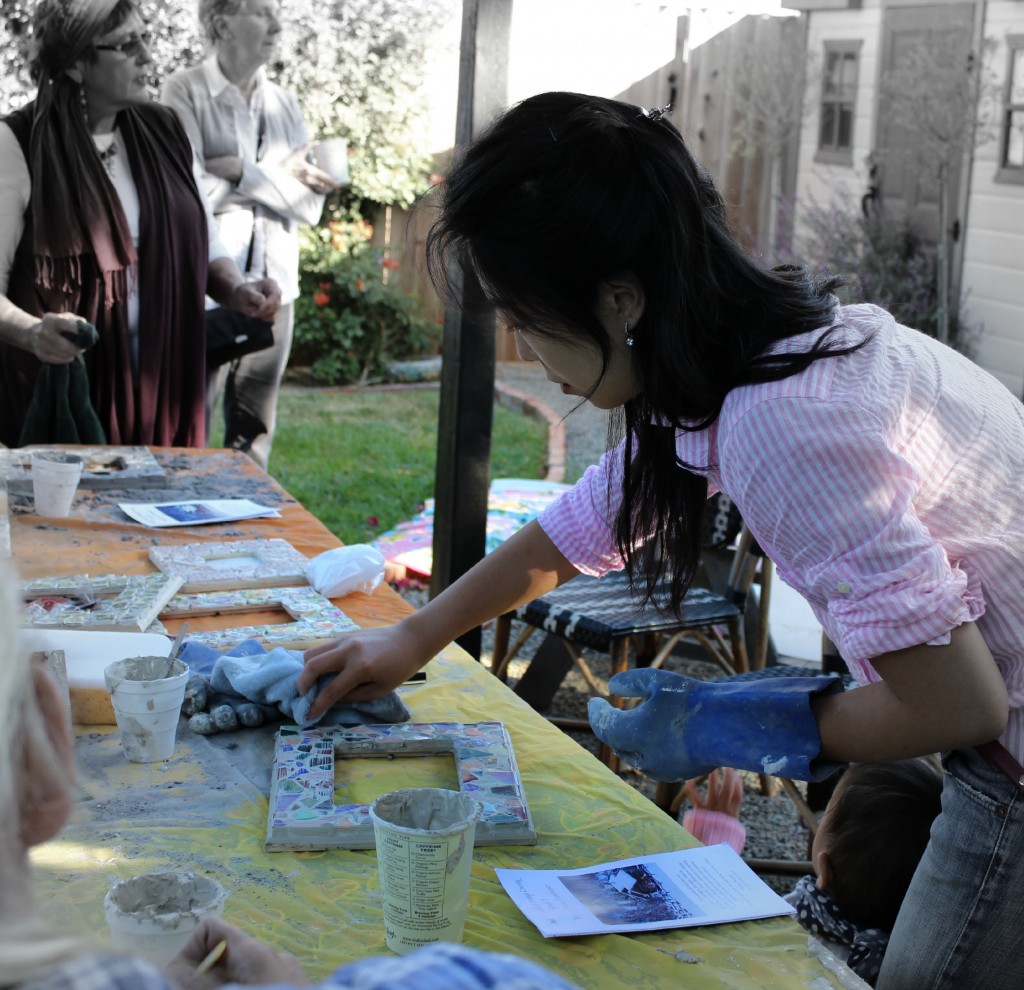 We like to craft closely with cute babies. That's how we roll.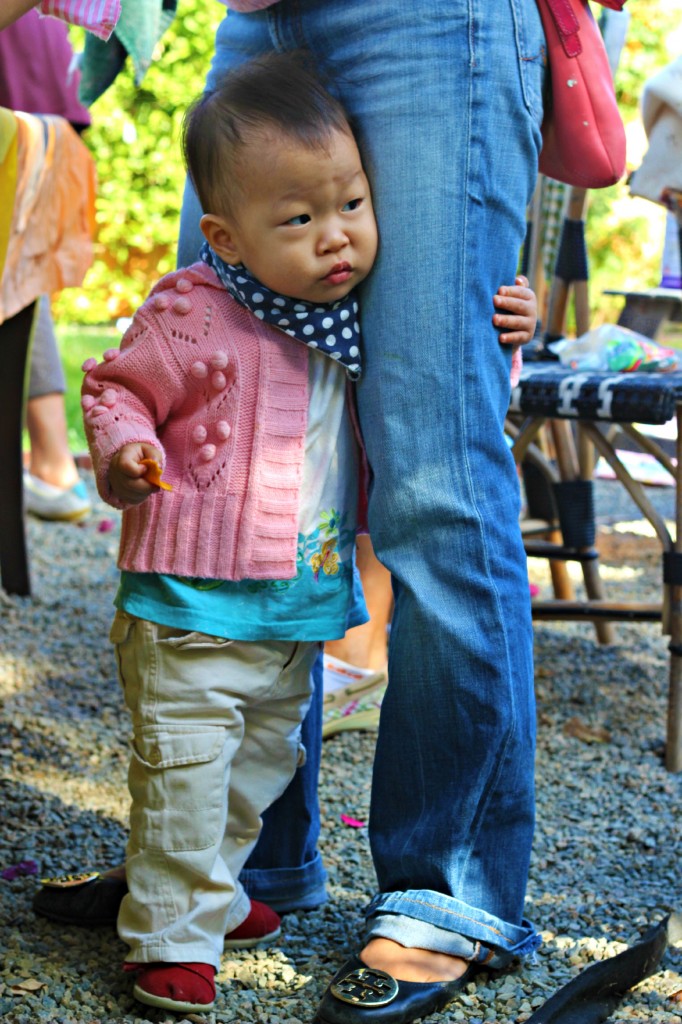 Rapt.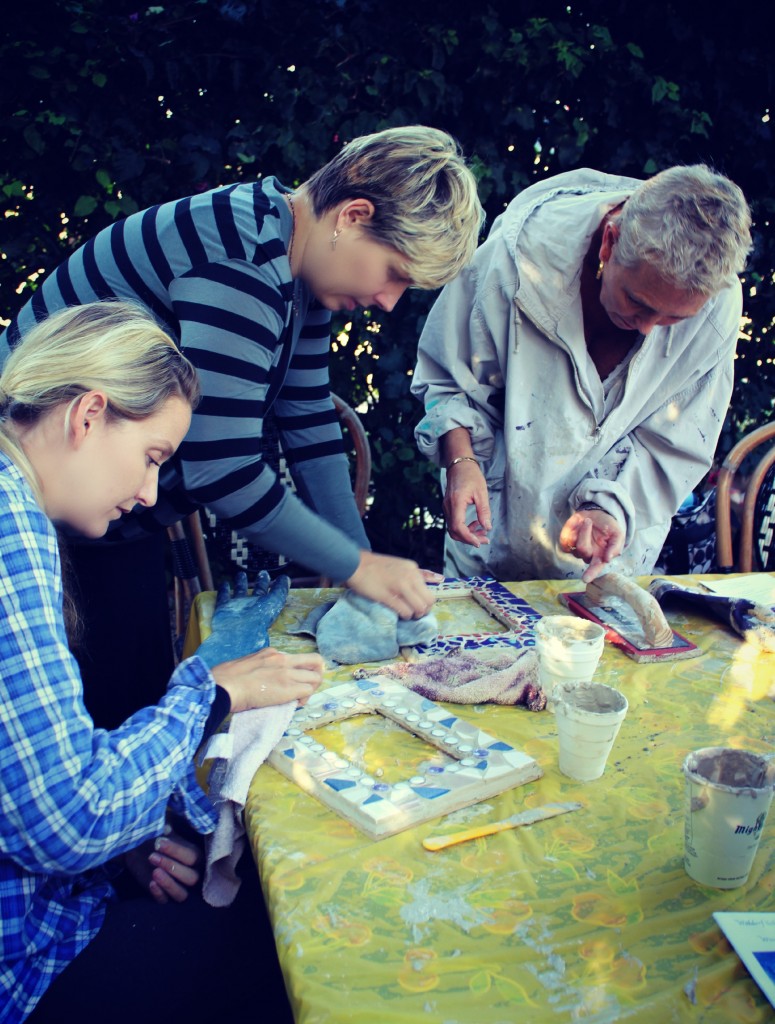 Anichka holding up her completed picture frame.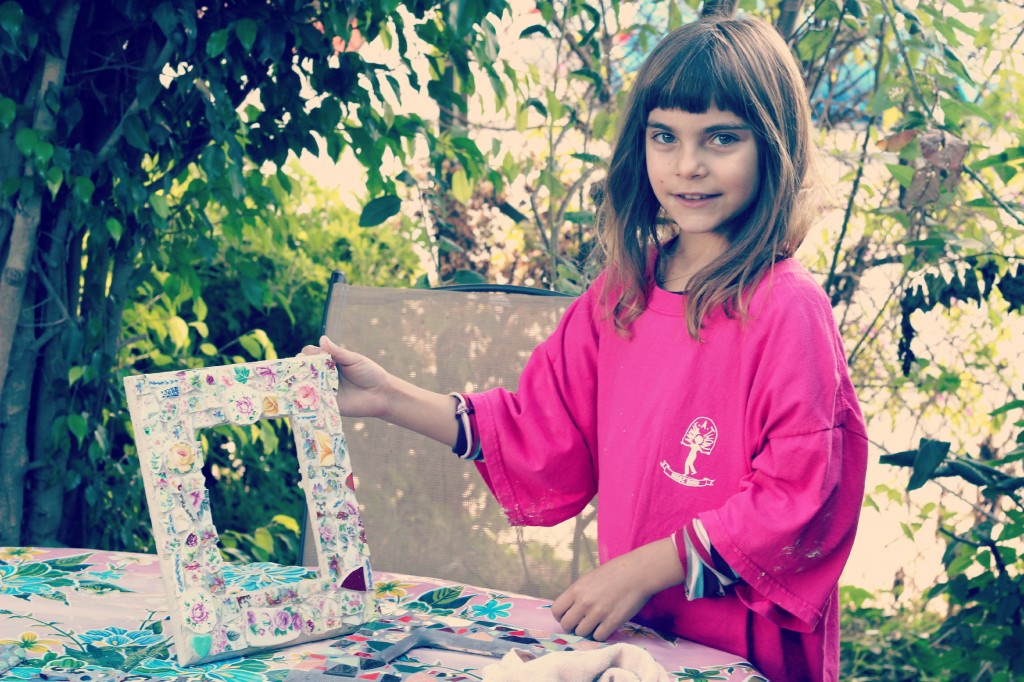 Some of the mosaics ready for drying in the October Southern Californian sun.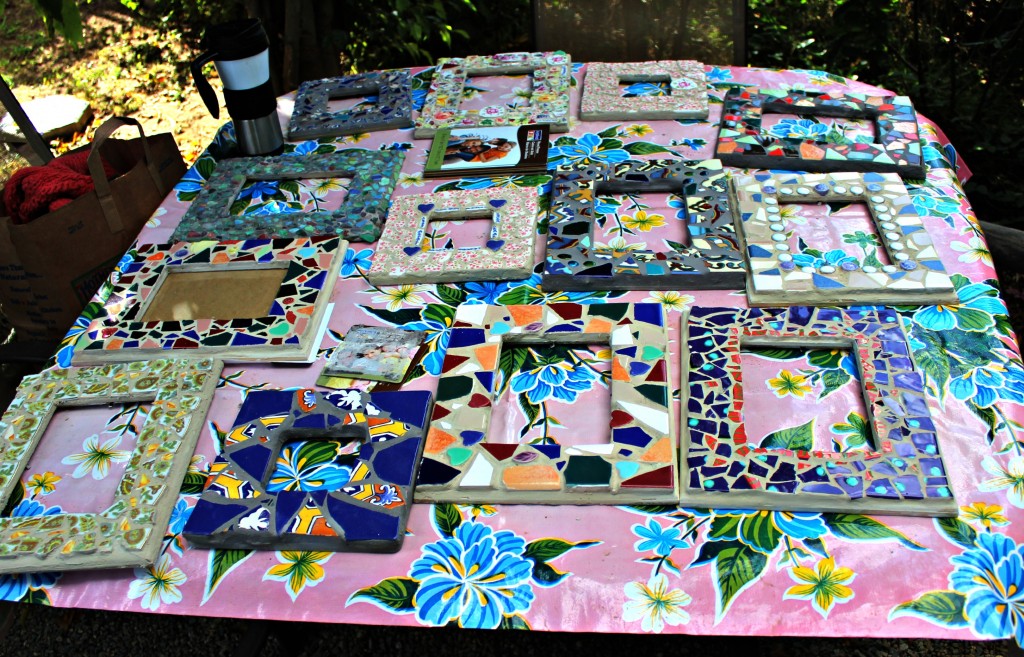 I have added the final mosaic photos as a progression of the "before" pictures. Click here to see last week's mosaic making page.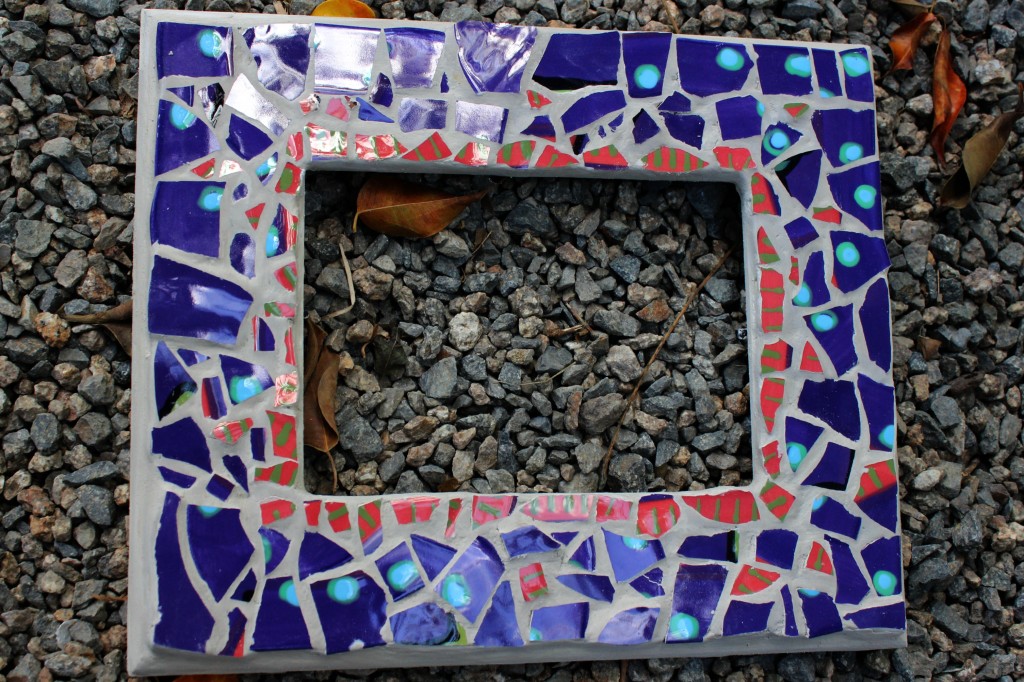 Click here to jump back to the menu on the top of the page. Whee!
Lovely, lovely Chinese Lantern Plant children and Flower Fairies!
A few weeks ago, Christine Newell taught a workshop for making Waldorf Season Table flower fairy dolls. Today, I took pictures of the dolls made in that workshop. Click the photo below to see the rest of the photos of these beautiful dolls.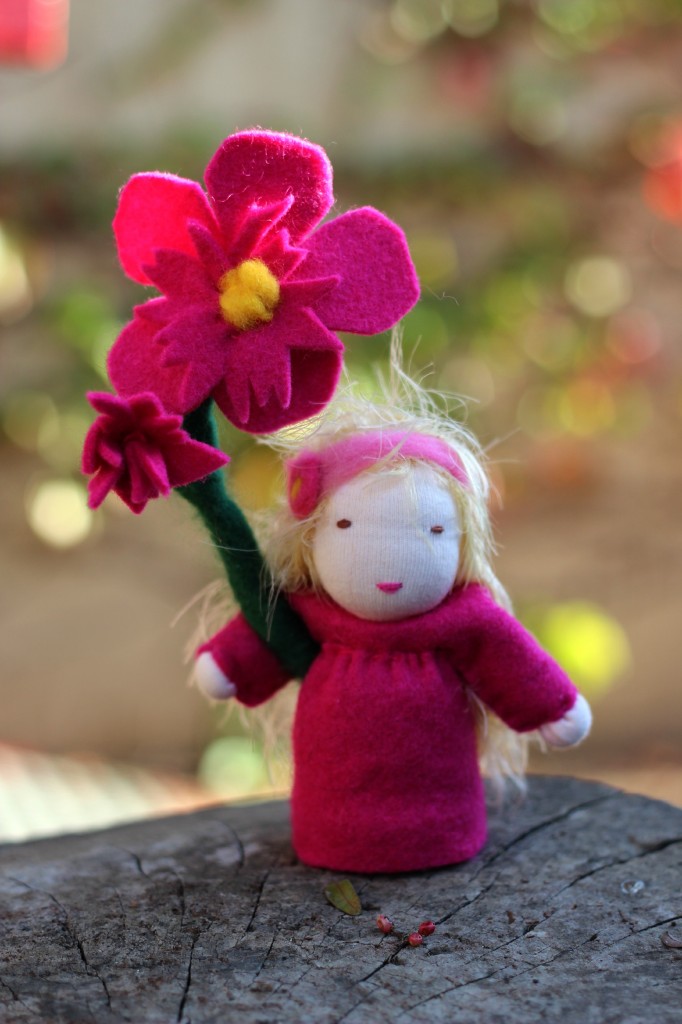 Glowing lanterns for the darker days of fall…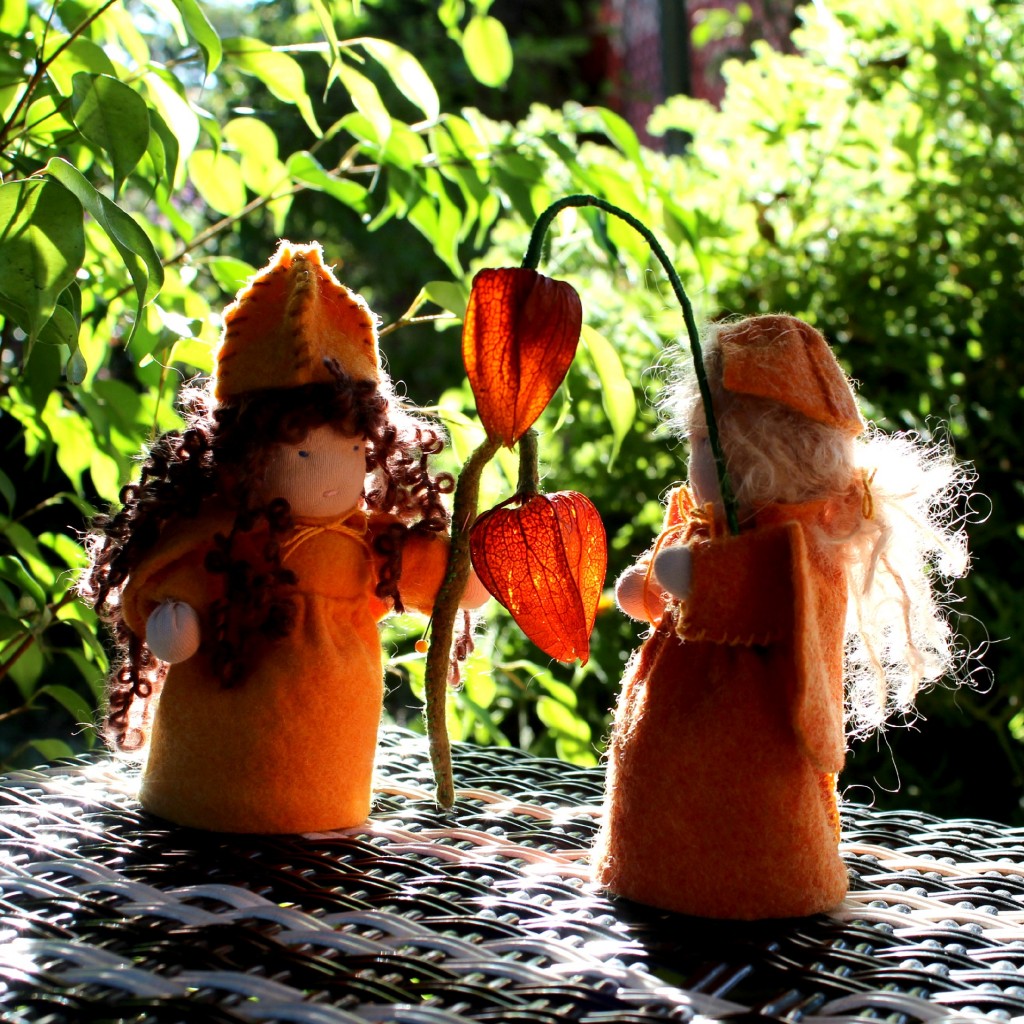 Click here to jump back to the menu on the top of the page. Whee!
Crafty Elves needed !
We need crafty elves to help stock little Christmas treasures for our 2012 Winter Festival Elves Workshop. Please ask Christine Newell for craft projects that you can take home to help with.
Some crafts that my elves and I made for Winter Festival 2011: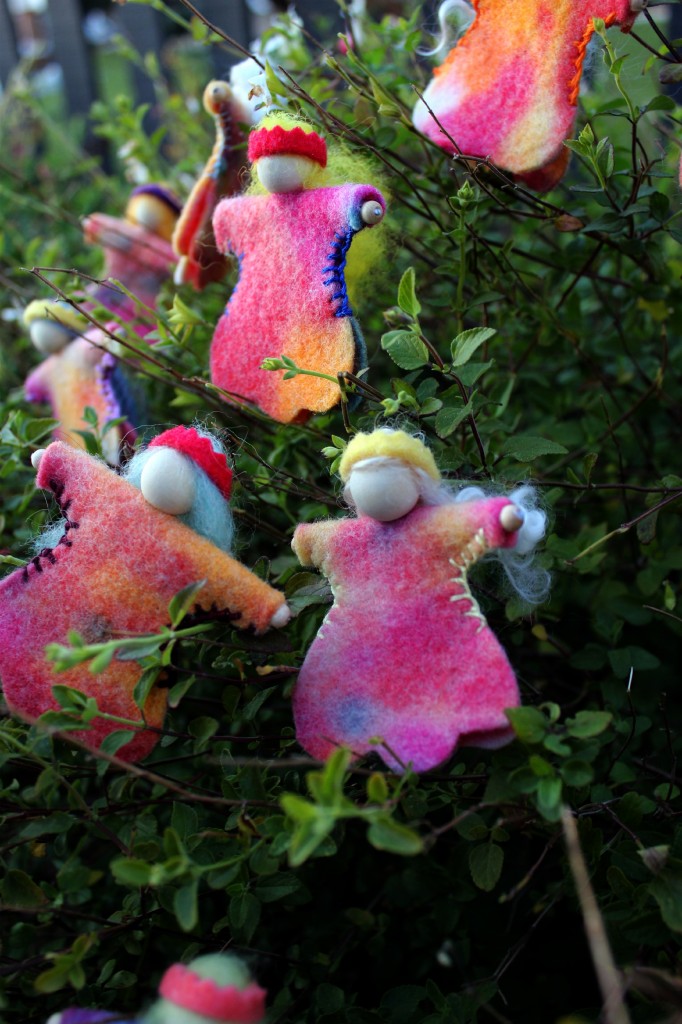 Click here to jump back to the menu on the top of the page. Whee!
The Midnight Elves: Another Waldorf School Wednesday Craft Group…in New Zealand.
There's a group of crafters in our parallel universe, who are also crafting on Wednesdays. They make such gorgeous crafts. Visit their website here! A spa for your eyes and soul!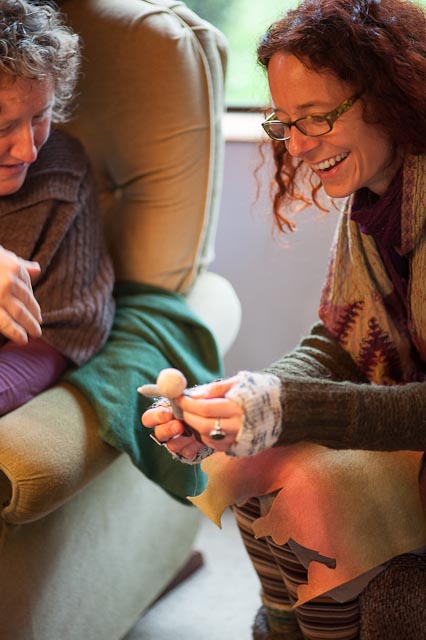 The Midnight Elves. Motueka Rudolf Steiner School's Craft Group.
"And in keeping with the Midnight Elves' tradition, we ring the bell each time a project is completed, each time a doll or toy comes to life…" -The Midnight Elves.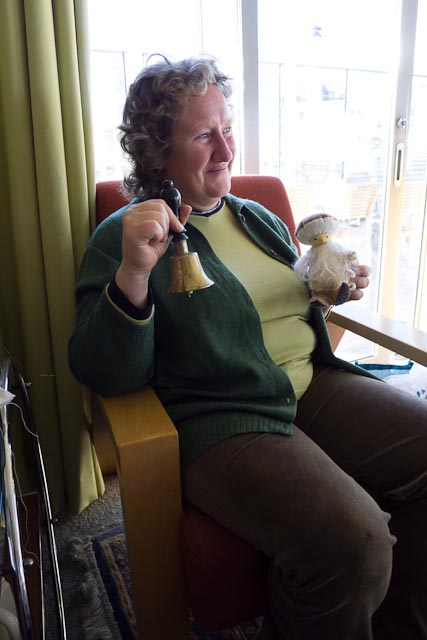 Thank you to The Midnight Elves for permission to post two of your beautiful photos here. Look at the rest of them: The Midnight Elves website.
Click here to jump back to the menu on the top of the page. Whee!
 Calling Gnome Makers…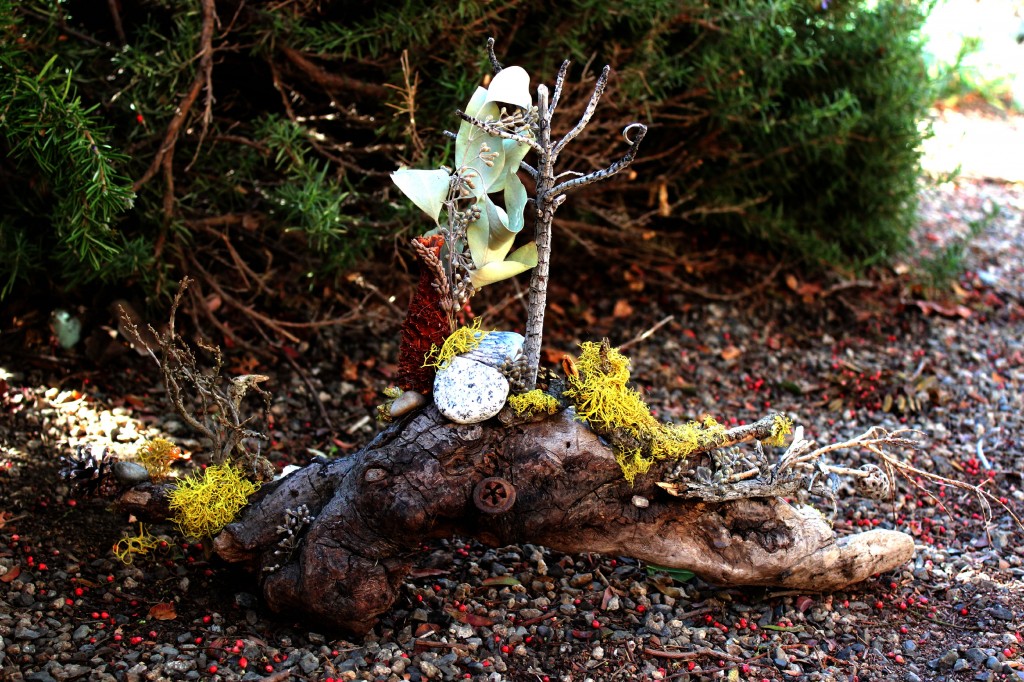 Christine gave me a moss covered driftwood from Oregon. Let's make "Snow White and The Seven Dwarfs" set sitting on the branch for our school fundraiser. I can needle-felt a Snow White but I will need others to help me make dwarfs to join her. If you have a miniature handmade dwarf to donate for our auction, please bring to me on our Wednesday craft group get together!
Thank you Gisela for adorning the gnarly branch with eucalyptus seed pods, moss, twigs, goose egg river pebbles and other treasures from nature.
Click here to jump back to the menu on the top of the page. Whee!
Next Week: Felted balls with pictures in them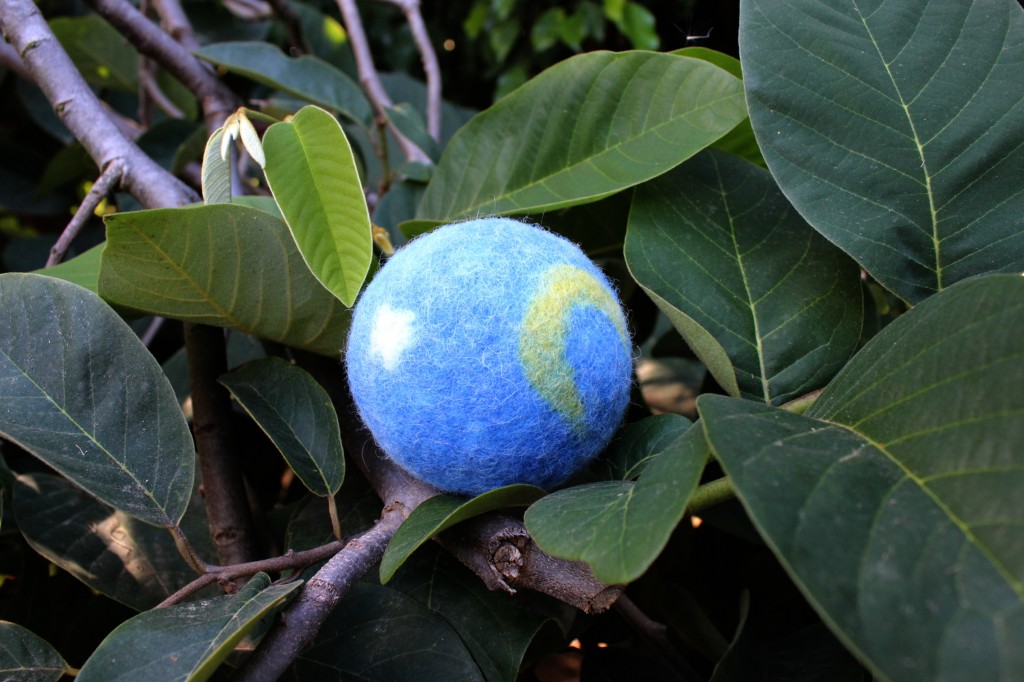 Too-dle-loo! See you next Wednesday morning! If you have photos to share with me, please e-mail them to me so I may share them with others. Thanks! -Jzin
Click here to jump back to the menu on the top of the page. Whee!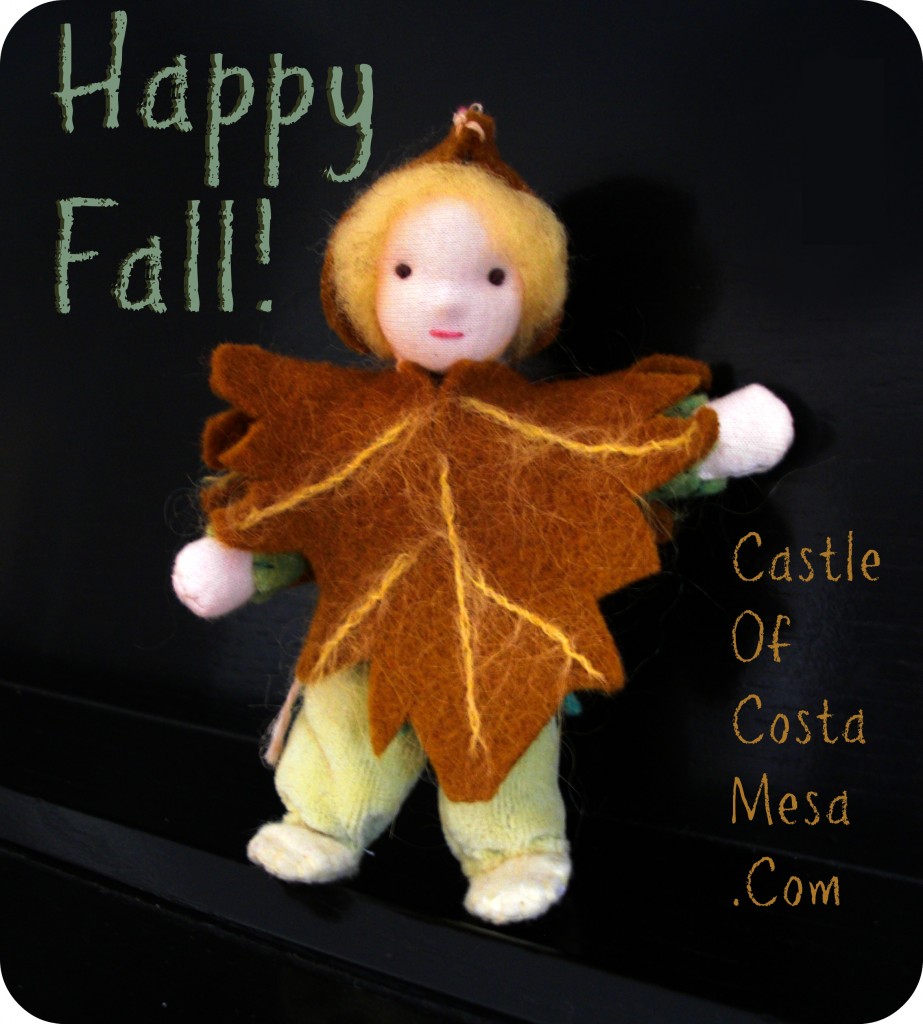 I sold my handmade doll above for a basket of chopped wood.
You might as well "Like" her facebook page already!
If you indeed read every morsel of tidbit on this page, you might as well "Like" me on facebook (top left sidebar of this page)! It will make my heart smile and glow in the dark! I will send you many "thank you"s in your days. – Jzin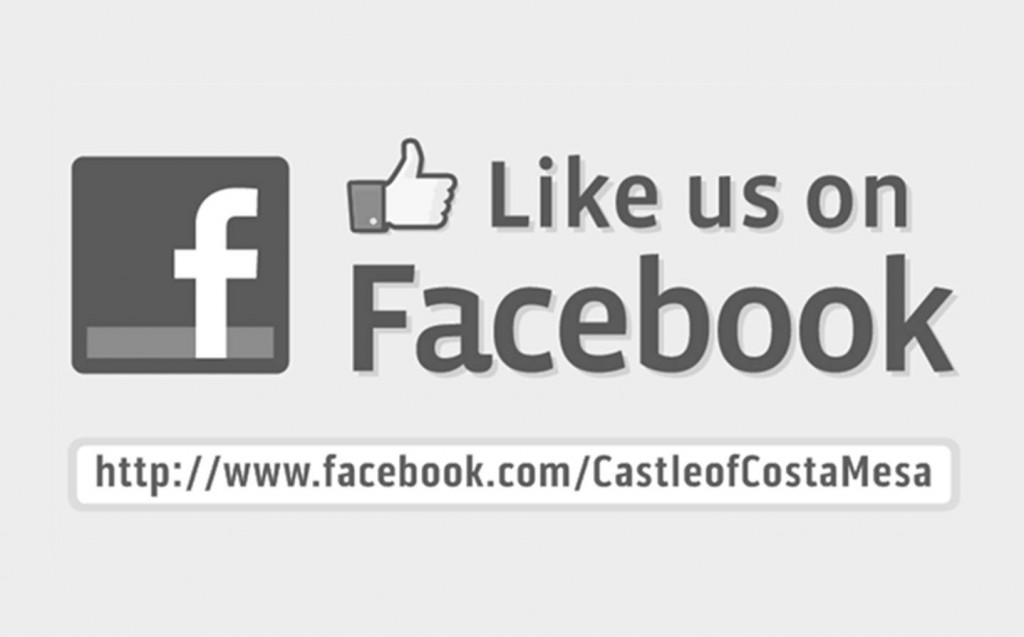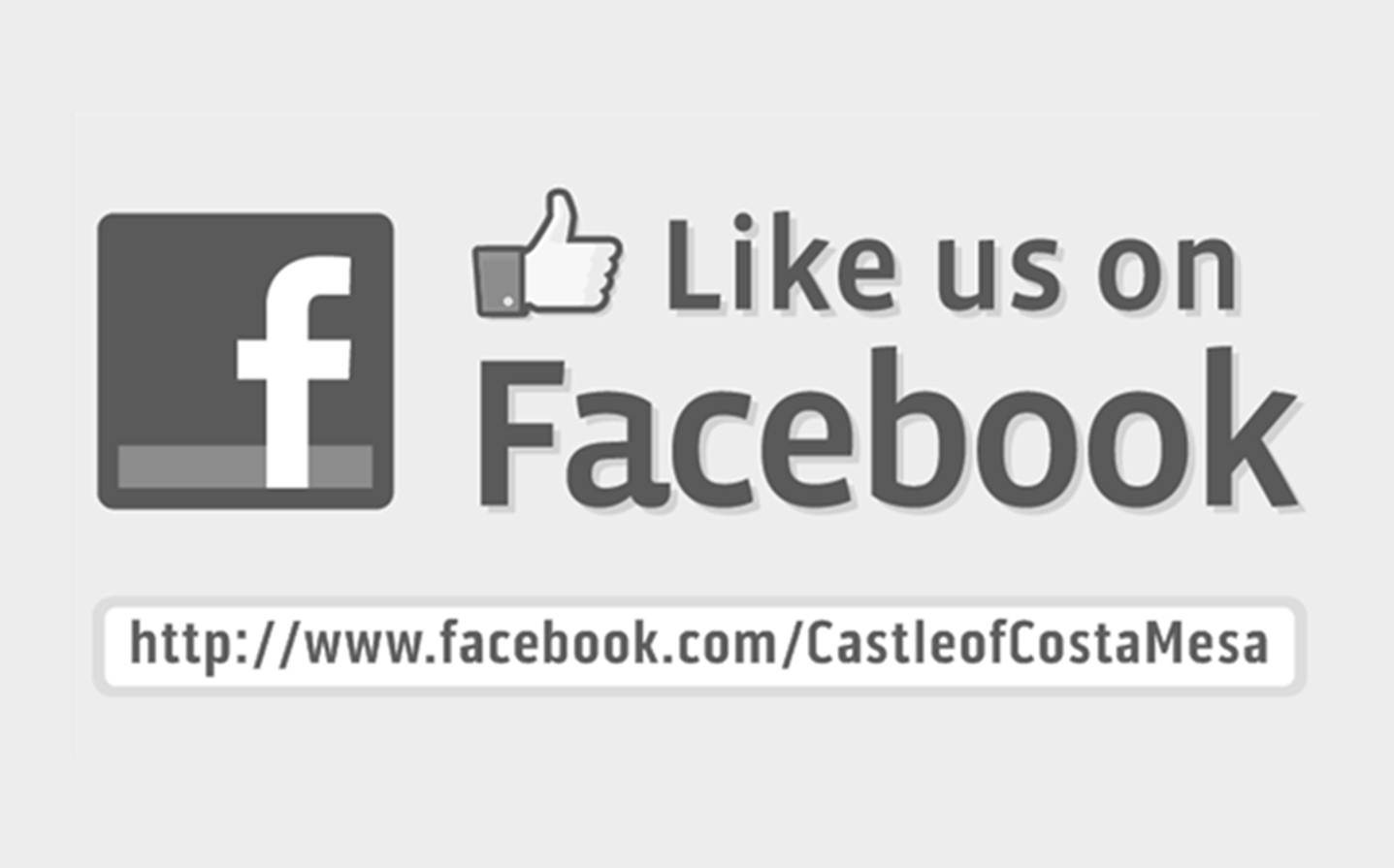 Check out my handmade Fairy Tale Dolls: Dolls and Tales page.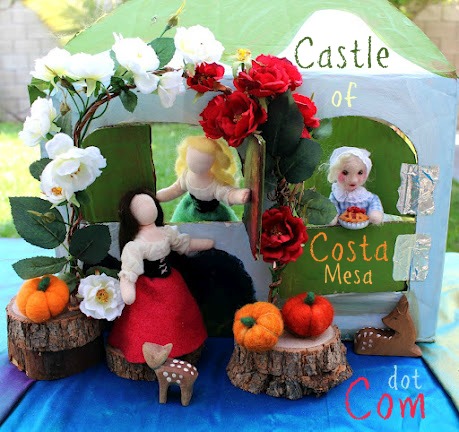 Southern California Waldorf Community Page
Let's support our friends in our local Southern California Waldorf Community…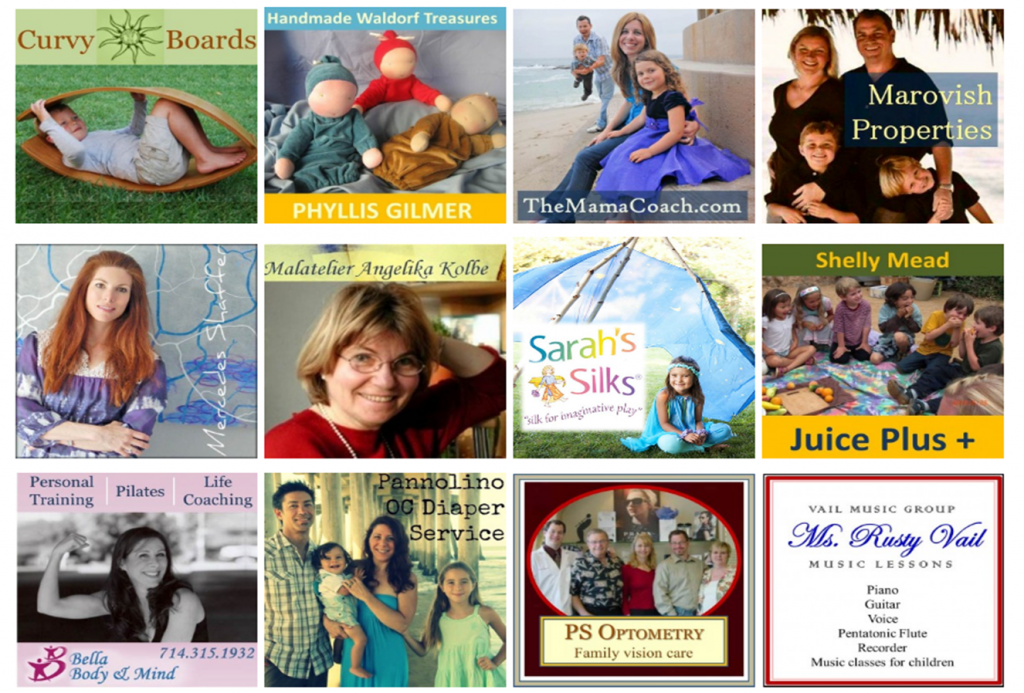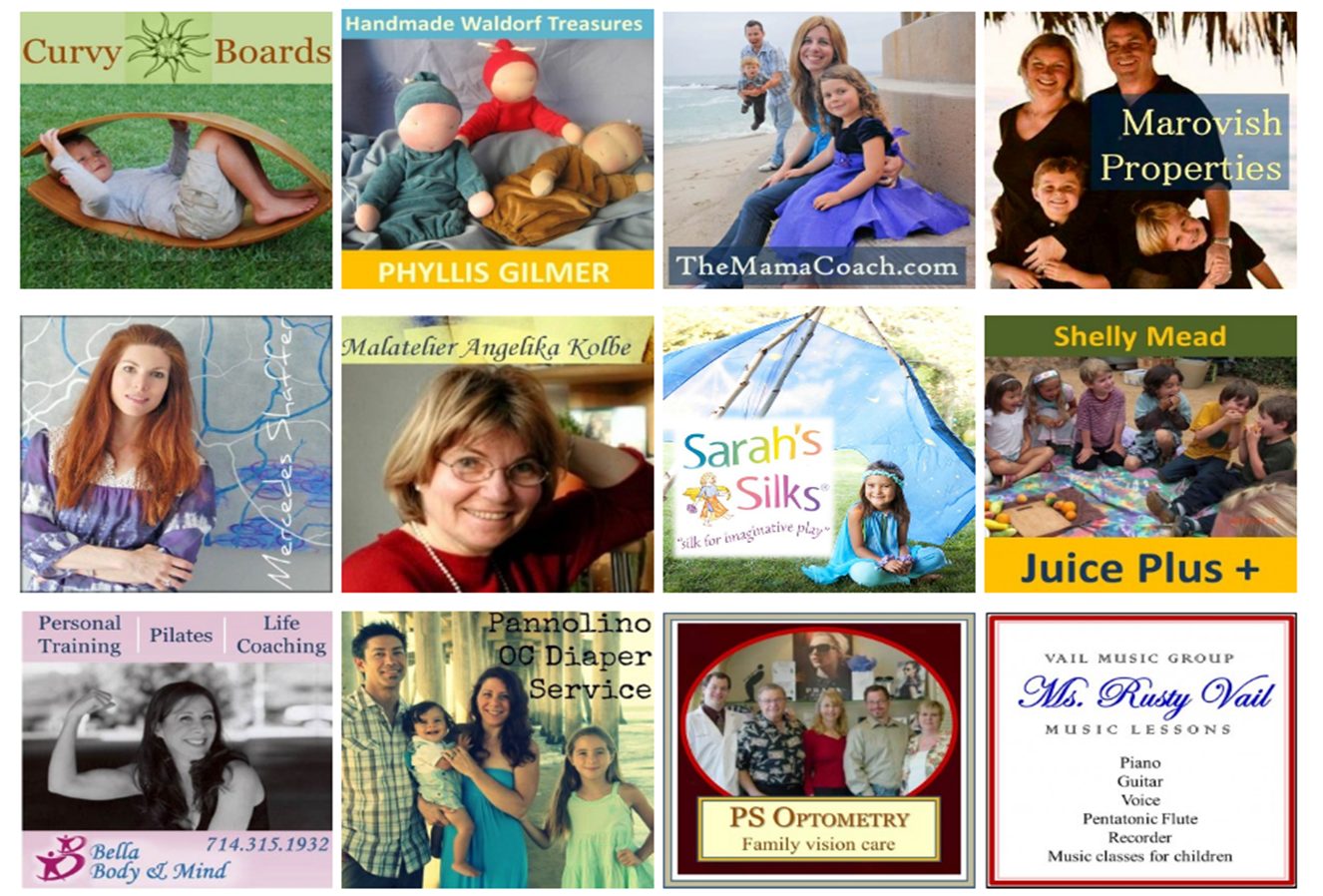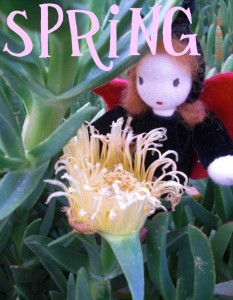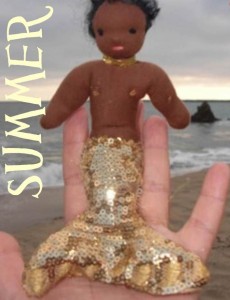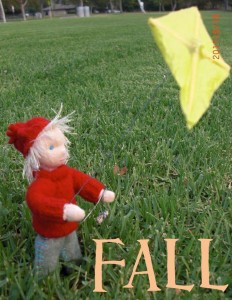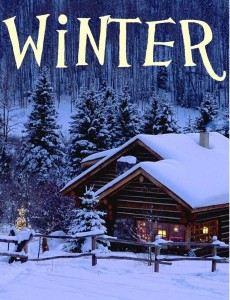 Almost Upcoming Giveaway!!!
I am giving away a handmade doll in Fall 2012. Please leave a comment below and suggest the doll(s) you will like to see on my giveaways. – Jzin