Learn how to create stunning needle-felted wool relief "paintings". Features in these soft, fiber art pieces are raised in three dimensions off the surface of the "paintings" resembling marble sculptures off the façade of Italian Renaissance architectures. Barbed felting needles and natural wool fibers will be used to create these astonishing "paintings". We will also be learning about and exploring the use of luxury fibers such as sparkly Angelina fibers, gleaming firestar, natural mulberry silk fibers and more to create a sensuous visual feast. No experience necessary. Visit Castle of Costa Mesa Etsy shop for examples of this work.
Date: Monday, August 3, 2015

Time: 10am – 1pm

Ages: Adult

Location: Piecemakers Country Store, Costa Mesa, California

Fees: $70, plus $20 supplies fees

Please e-mail me if you are interested: Jzinius@yahoo.com
Guarded from harm
Cared for by angels
Here stand we
Loving and strong
Truthful and good.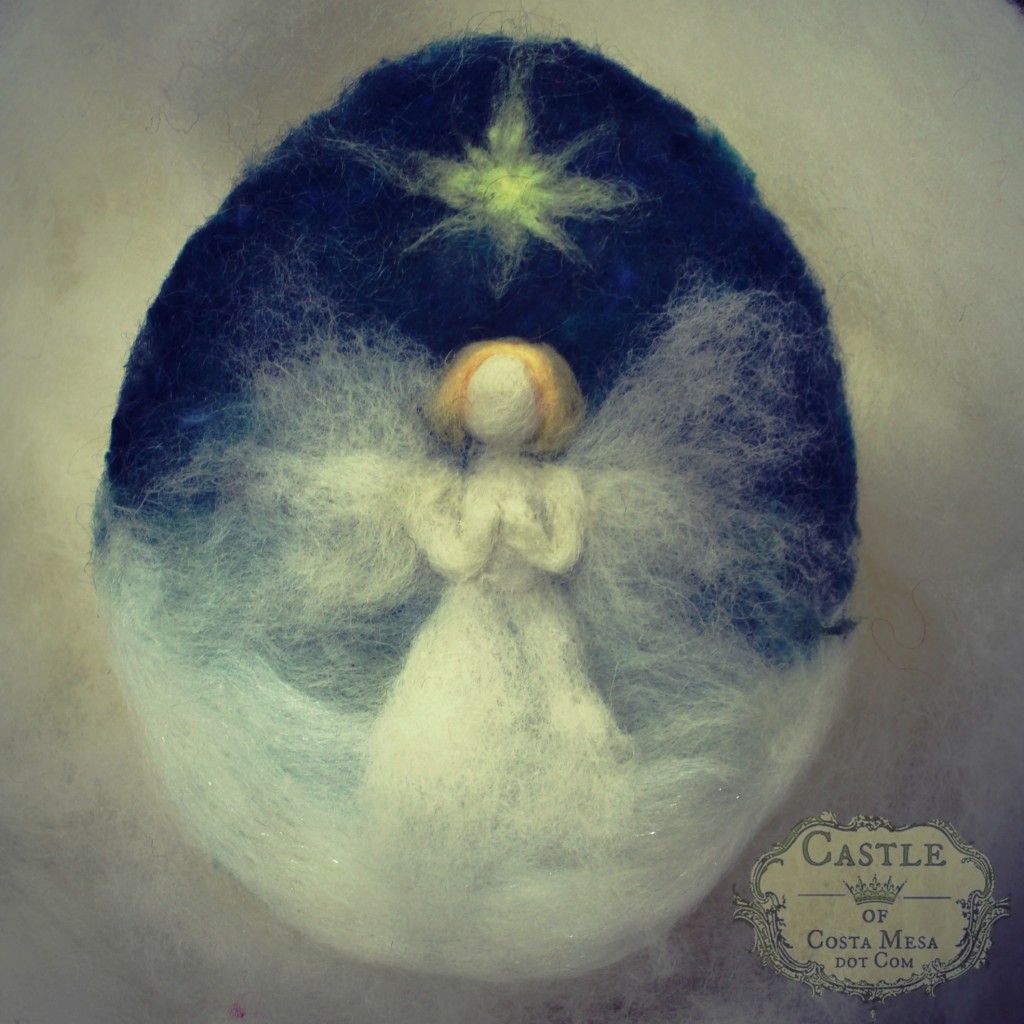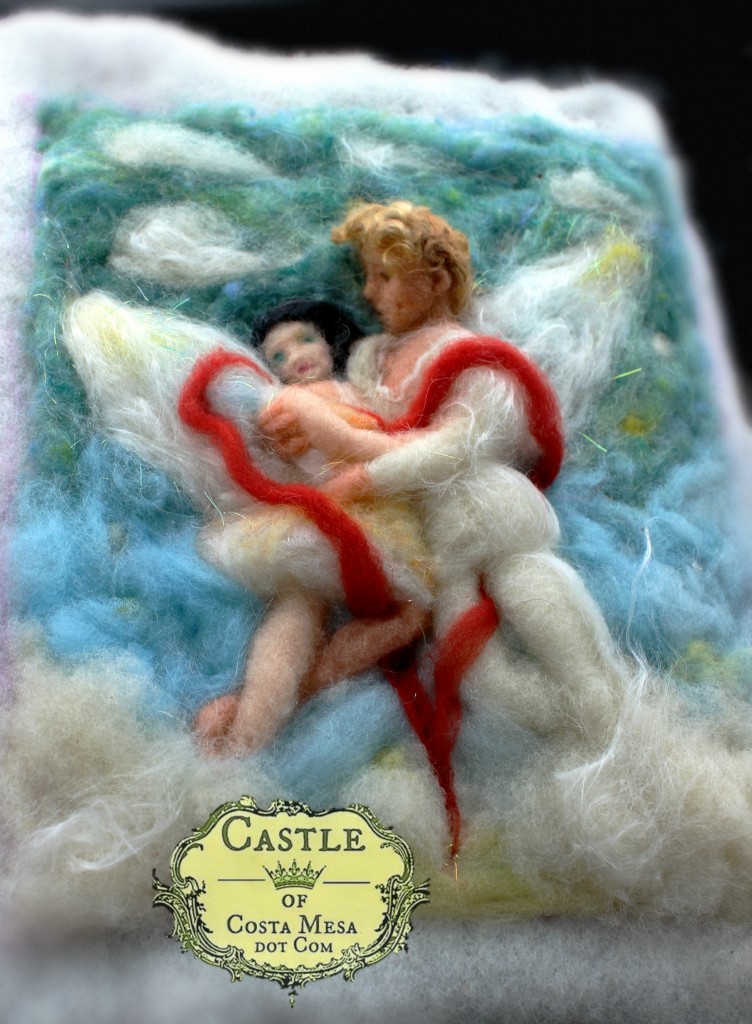 We are each of us angels with only one wing, and we can only fly by embracing one another. ~Luciano de Crescenzo. Wool Relief Fiber Artwork by Jzin Teng, Castle of Costa Mesa.
Castle of Costa Mesa's Etsy shop
You can check out my other works on Etsy here: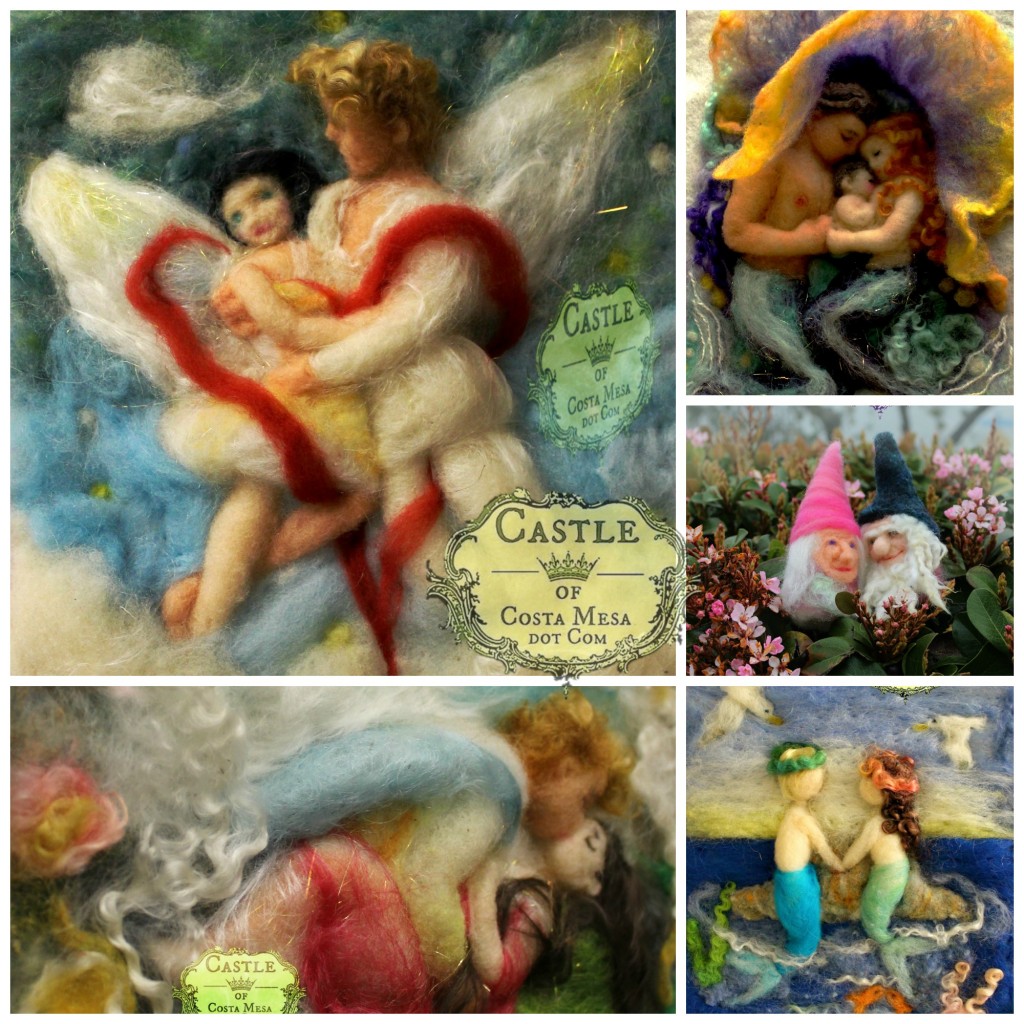 Click here to enter Castle of Costa Mesa Etsy Shop
Be in the know for upcoming handmade giveaways: Like CastleofCostaMesa.Com on Facebook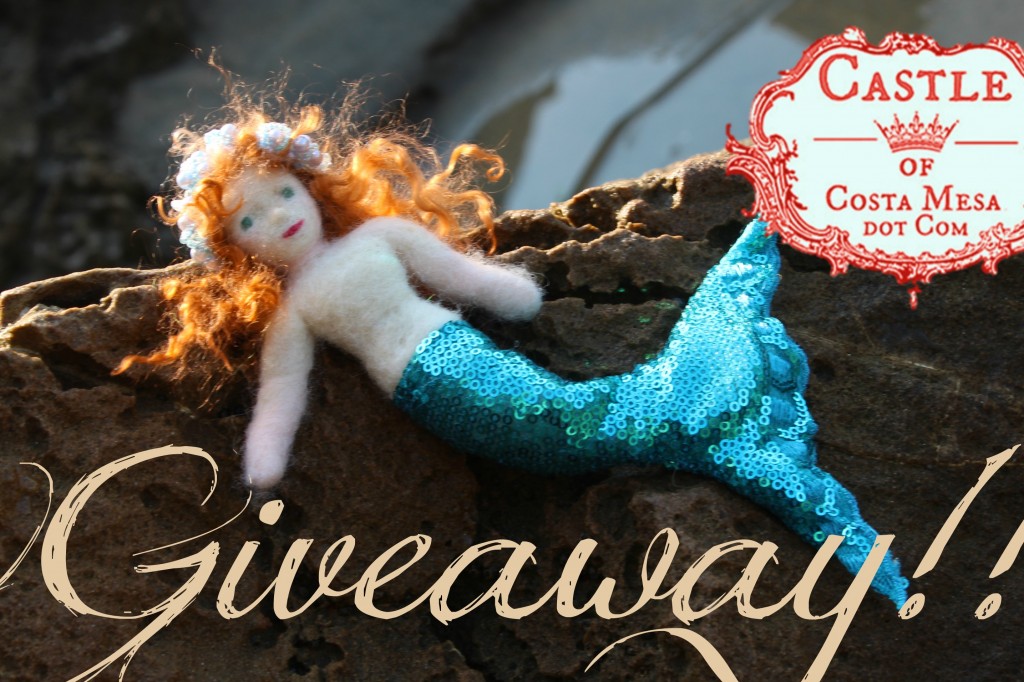 I give away my lovingly handmade dolls and crafts seasonally. If you "Like" my Castle of Costa Mesa Facebook page, you will be notified of upcoming giveaways. Click here to view the list of my past giveaways. Perhaps the next winner could be YOU?
Castle of Costa Mesa Facebook page