Dear friends,
Happy Easter! Please check out my Castle of Costa Mesa on Etsy. We have added many new handmade items. Here are some examples below.
$20 Fairy Godmother wool picture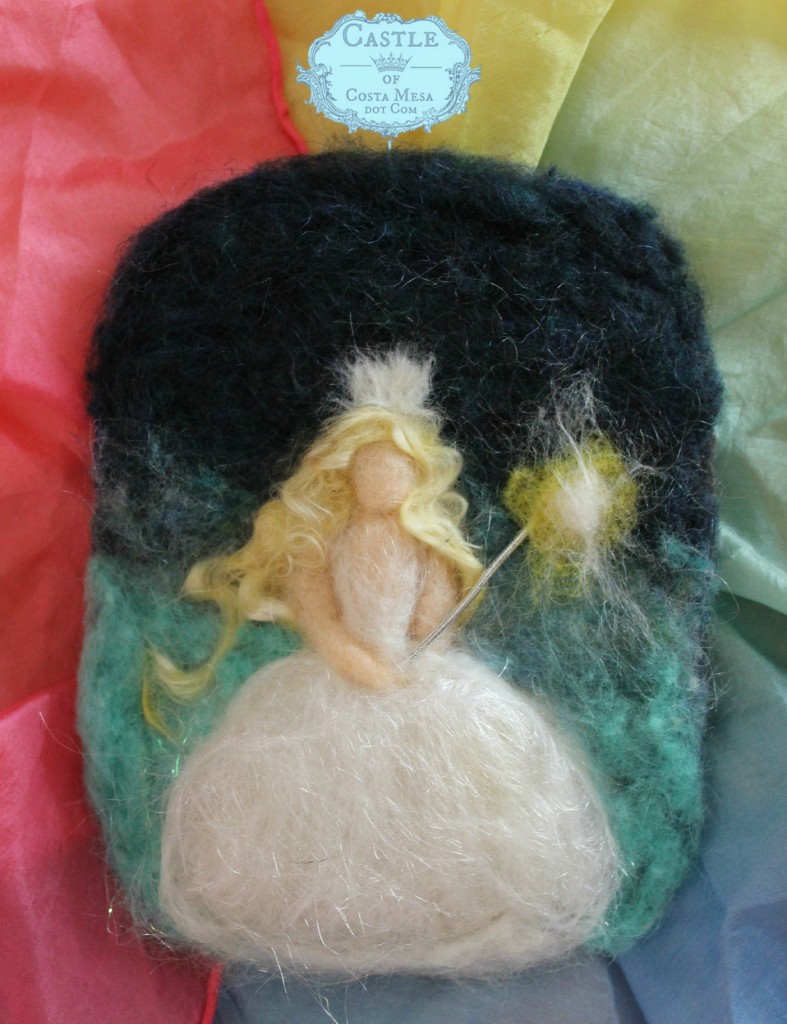 $20 May Faire by my 9 year old daughter Nunu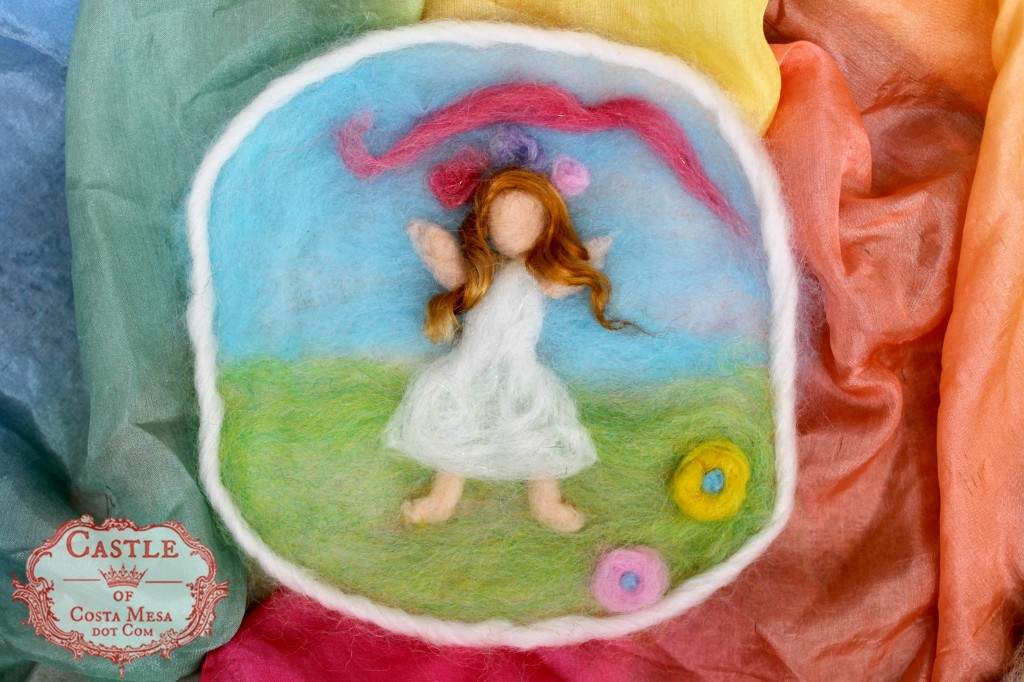 $20 Boy flying a kite wool picture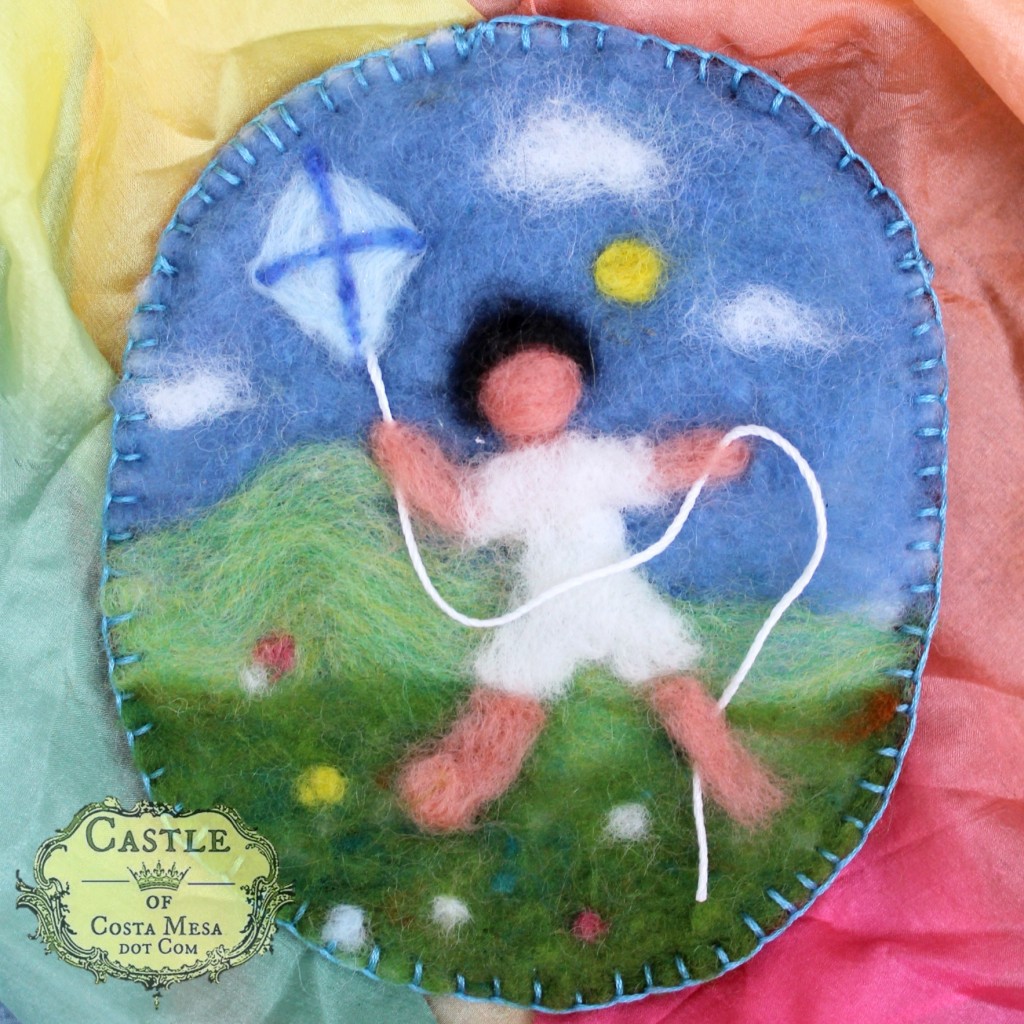 My spring Apple Blossom Upside Down Surprise Flower Fairy on Etsy. Give it as a bouquet to your child on their next concert/birthday/event. It will surprise your child as she transforms into a flower fairy, when turned upside down! Unlike cut flowers, this handmade wool felted flower will not wilt and will blossom forever in the heart and imagination of your child! My Etsy store...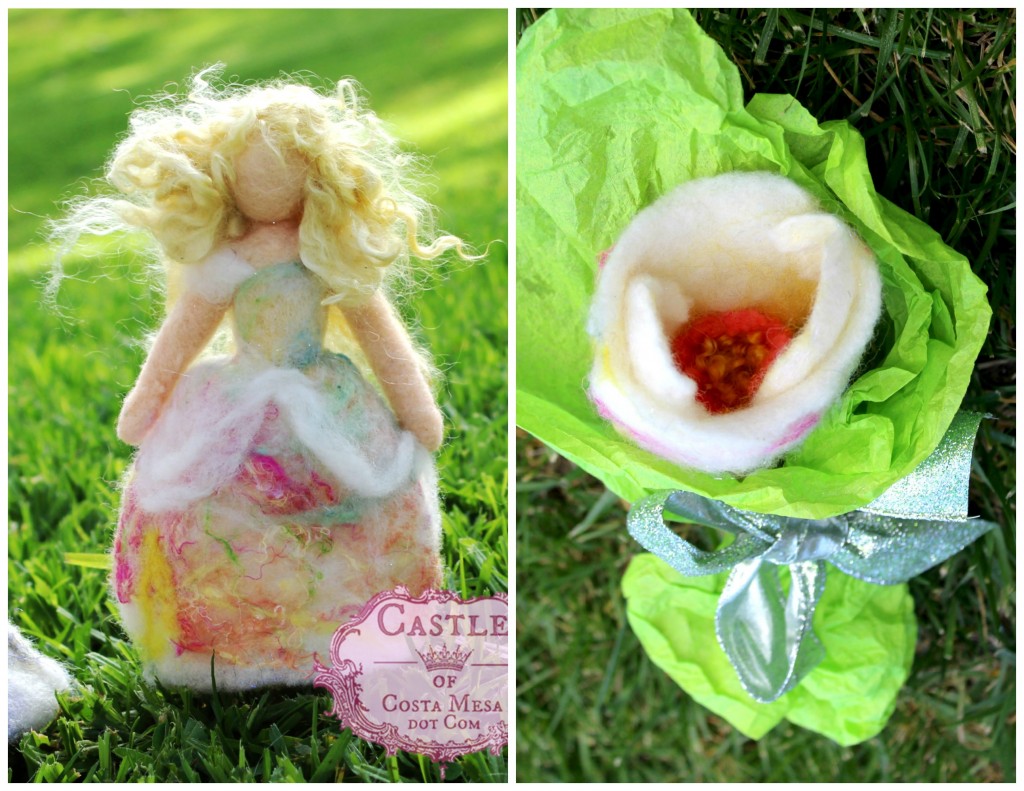 Planning to give a bouquet of flowers to your child for a recital, ballet concert, birthday or event? Why not give her this one-of-a-kind, memorable "Rose" to commemorate the occasion? When facing one way, it is a beautiful pink rose, when turned upside down, it stands as a doll! This handmade flower of natural wool fibers will not wilt. It will blossom always in your child's heart and imagination! This flower fairy is made with much love.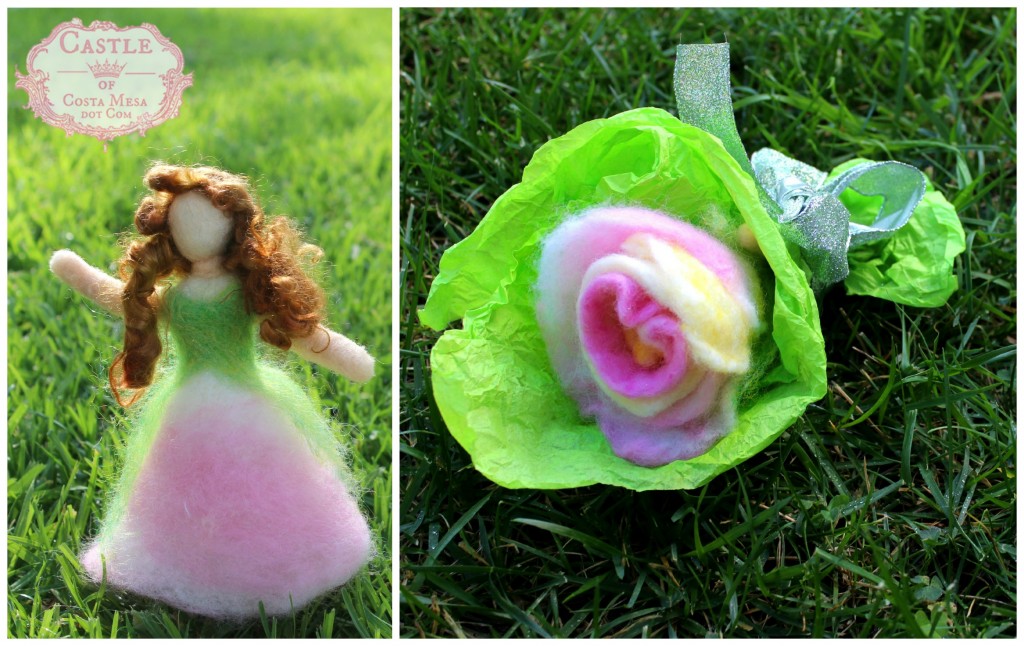 Little gnome burrows into a hole on the hill top. This hole leads him to his safe, cozy home underground. Jzin's Etsy store, Castle of Costa Mesa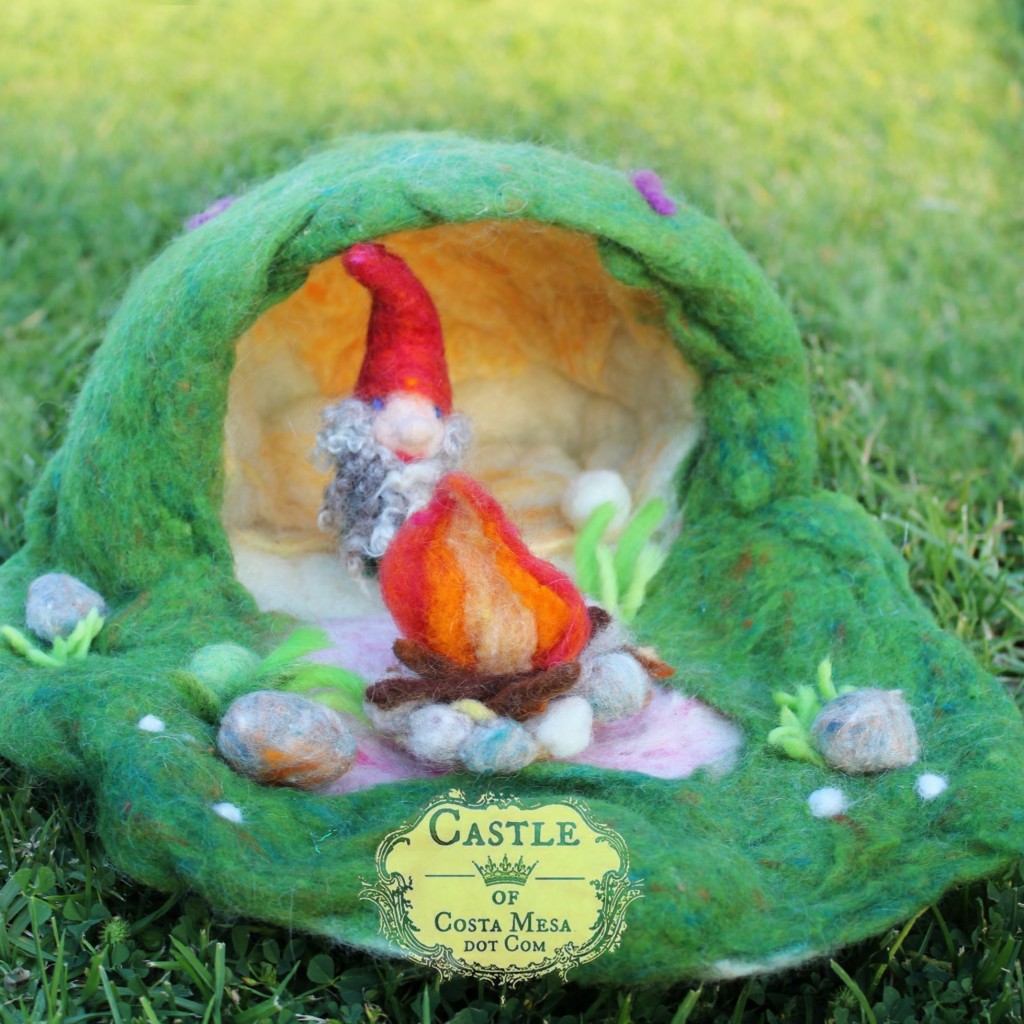 My 9 year old Nunu wishes to start her own craft business. Here is one of the wool pictures we made together to sell. She calls it "gnome land'. It's now in my Etsy store here: https://www.etsy.com/listing/186643272/woodland-gnomes-and-elves-at-play-needle?ref=shop_home_active_1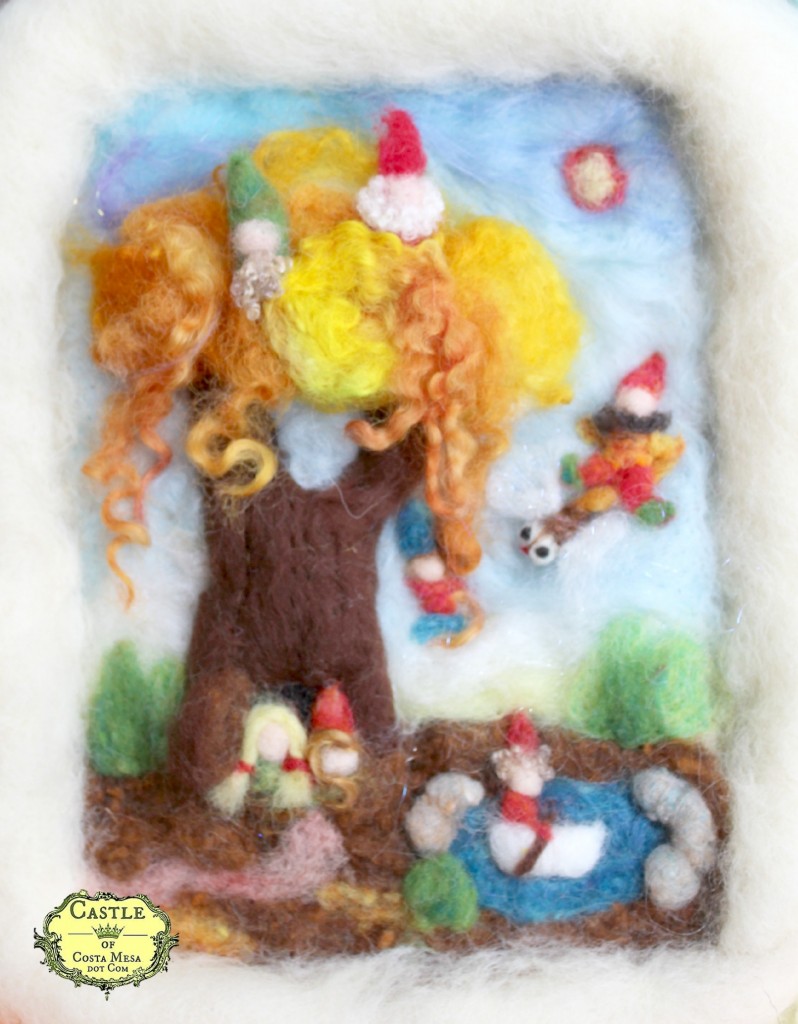 Detail of the above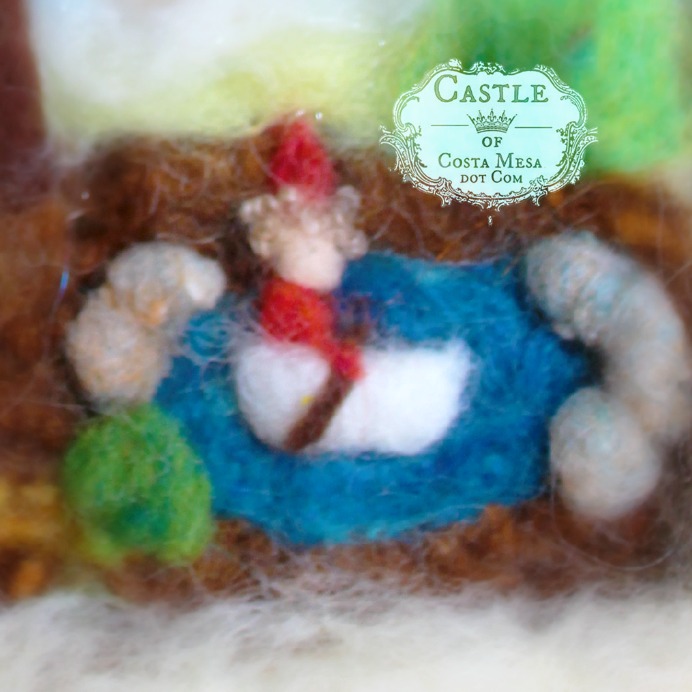 Detail
Thank you for supporting HANDMADE! Thanks! – Jzin
Also, I have started a new art blog (JzinTeng.com) for my drawings and paintings. Click below to enter.
Click here to view my life drawing works. There are academic nudes here.
Please "like" my art facebook page, so you will be able to see my future art works.  I will not be posting them here on CastleofCostaMesa.Com. Thank you!
Click here to view my masterpiece studies.
 Thank you for supporting our endeavors! – Jzin, CastleofCostaMesa.Com