Winner! Congratulations to Linda Conder, grandmother of 4, of California USA for winning this Enchanted Fairy Tale Woodland playscape blanket made by our craft group. Thank you to all the crafting hands that poured love into this project and thank you to everyone who supported our Walorf School of Orange County in our Annual Gala + Auction 2013. It was a success!  – Jzin. March 11, 2013.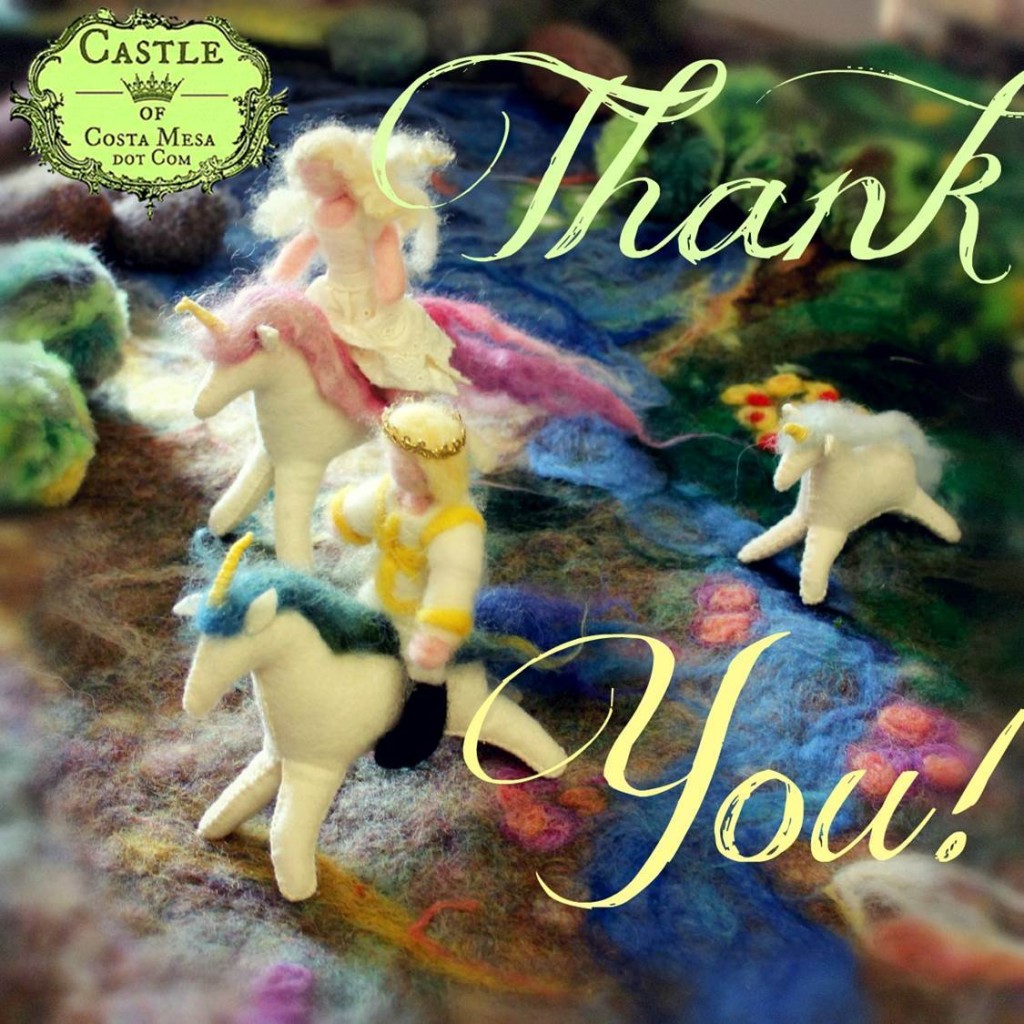 …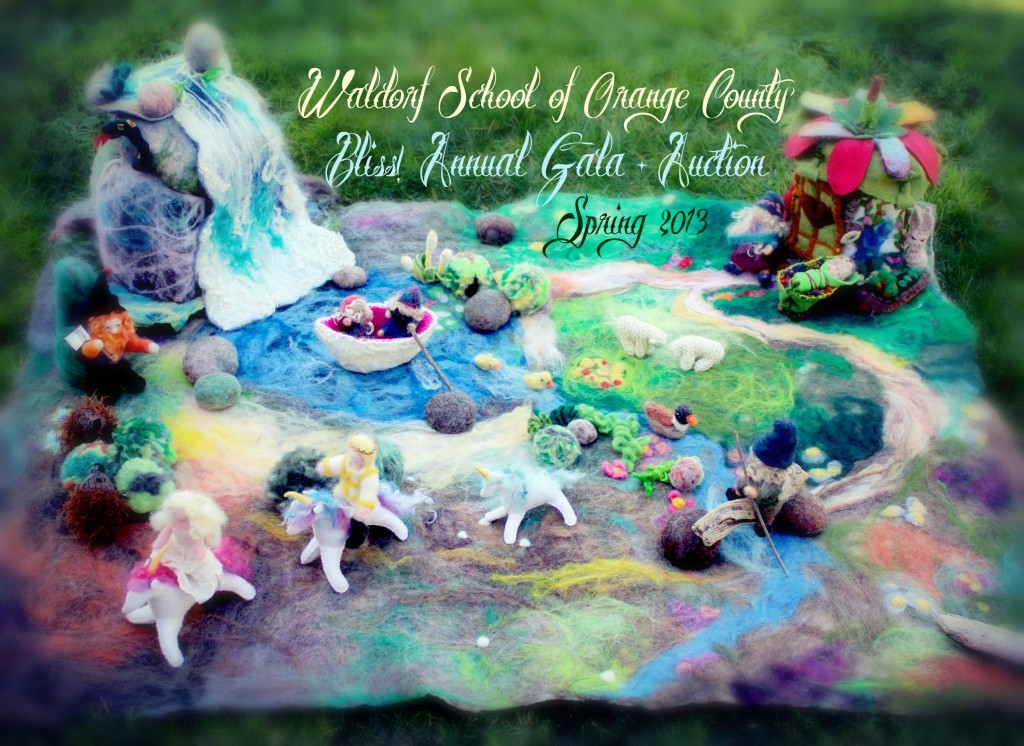 Click on images to enlarge views
Click on image below to enter bidpal to purchase raffle ticket for this item. Ends Saturday, March 9, 2013.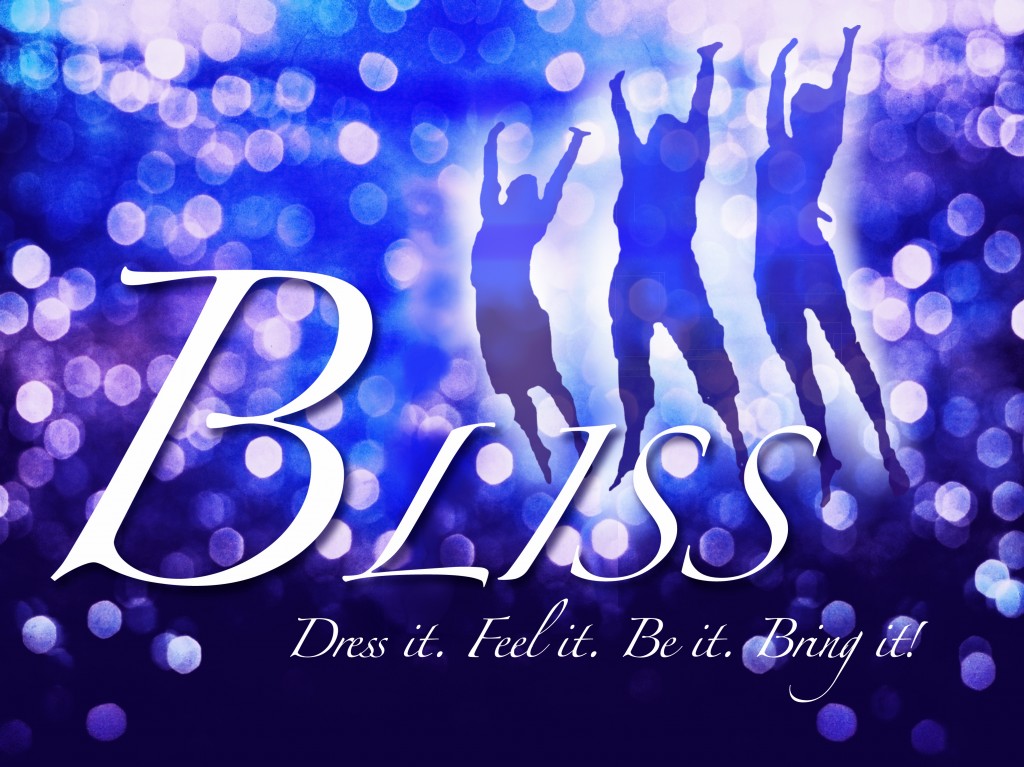 Just $20 gives you a chance to win this truly one-of-a-kind, breathtaking, magical creation and support the Waldorf School of Orange County!
Lovingly created by a group of moms, this "Enchanted Fairy Tale Woodland" playscape blanket will fuel your children's imagination. Full of surprises, it houses a waterfall with a secret, a charming cottage with its own organic vegetable patch, a prince, a princess, galloping unicorns, a family of gnomes and much more!
Bring out this playscape and you will have endless hours of open ended play at your home! It will wow all the kids who come home to playdates. The pieces are removable, so you can create your own homemade fairy tale puppet shows for story telling or change it up for seasonal displays.
Scroll down for more views, details and links to our crafting process.
Winner will be drawn at the BLISS event on March 9, 2013. Winner need not be present to win. Every ticket purchased has an equal chance of winning.
Thank you for your support and interest in this creative labor of love from our community!
A NOTE FOR INTERNATIONAL SHOPPERS ONLY:
If you are outside of the U.S., your zipcode will not fit in the zipcode field. Please use the Waldorf School of Orange County address in the address field: 2350 Canyon Drive, Costa Mesa, CA 92627. For our records that will identify you as an international supporter. Use your real phone number and email address. If you win, we will contact you via phone and email to learn where to ship your item. Thank you!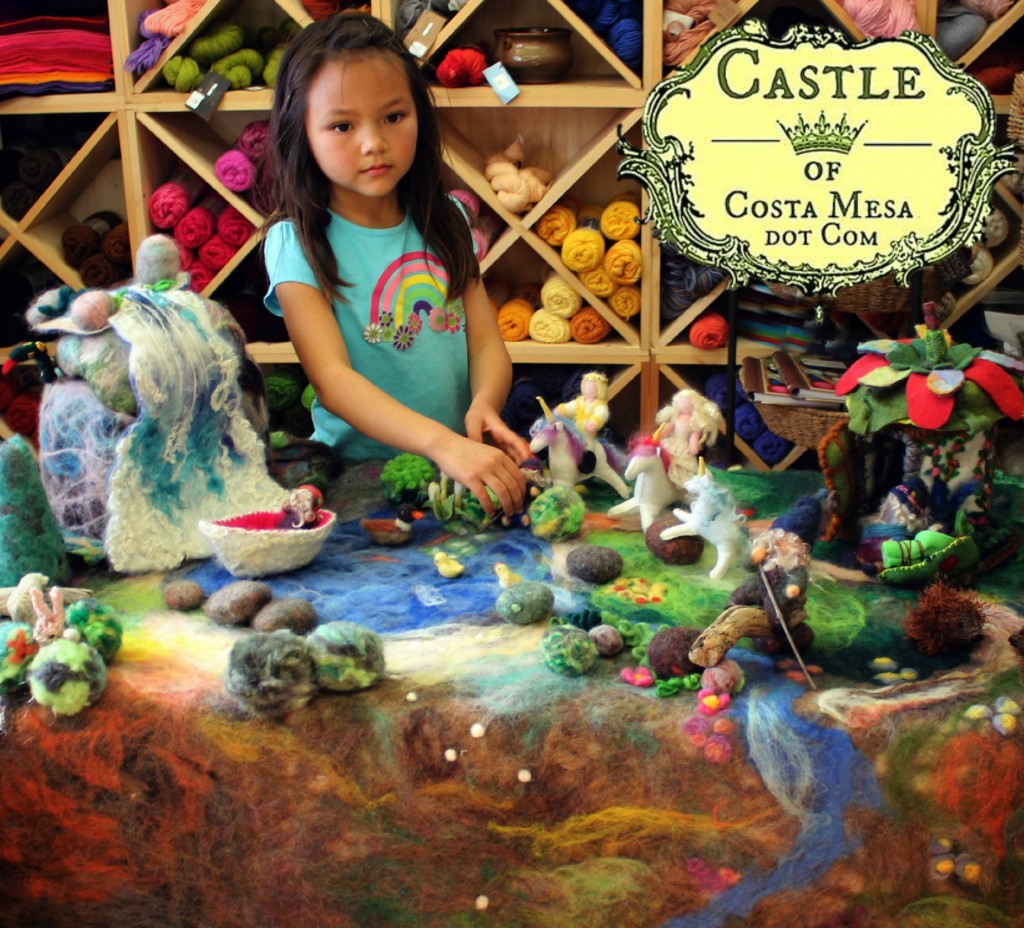 Our Creative Labor of Love for Our School
Our crafting journal for The "Enchanted Fairy Tale Woodland" playscape blanket:
Click on each image to follow our crafting process for that week.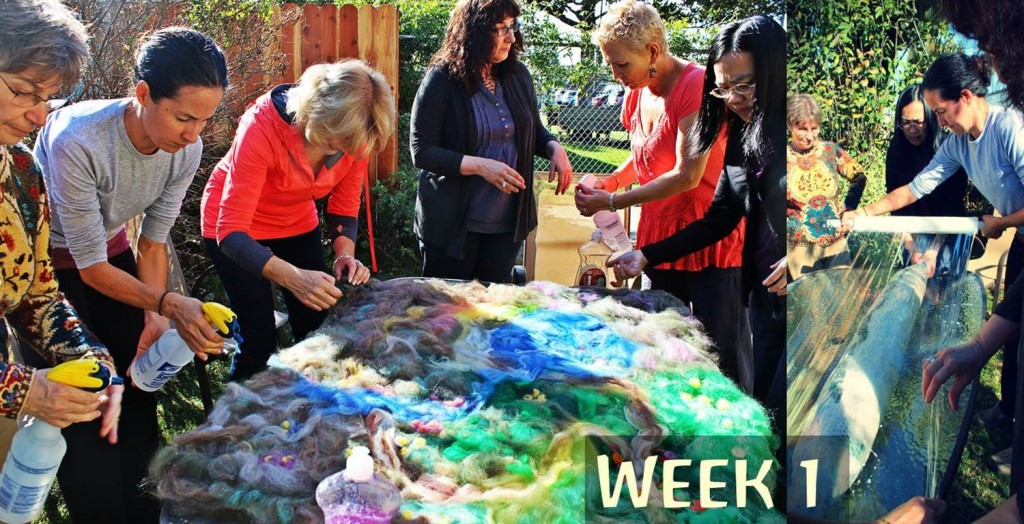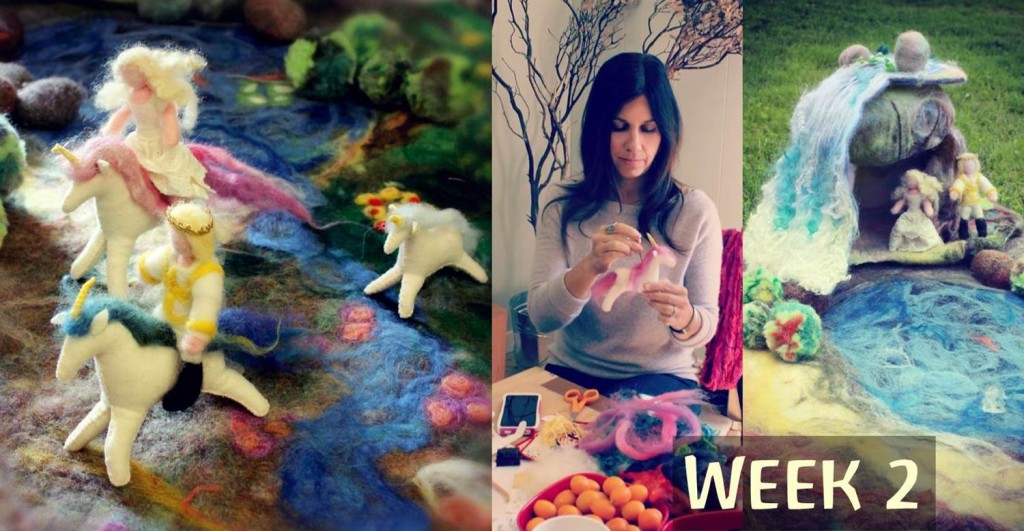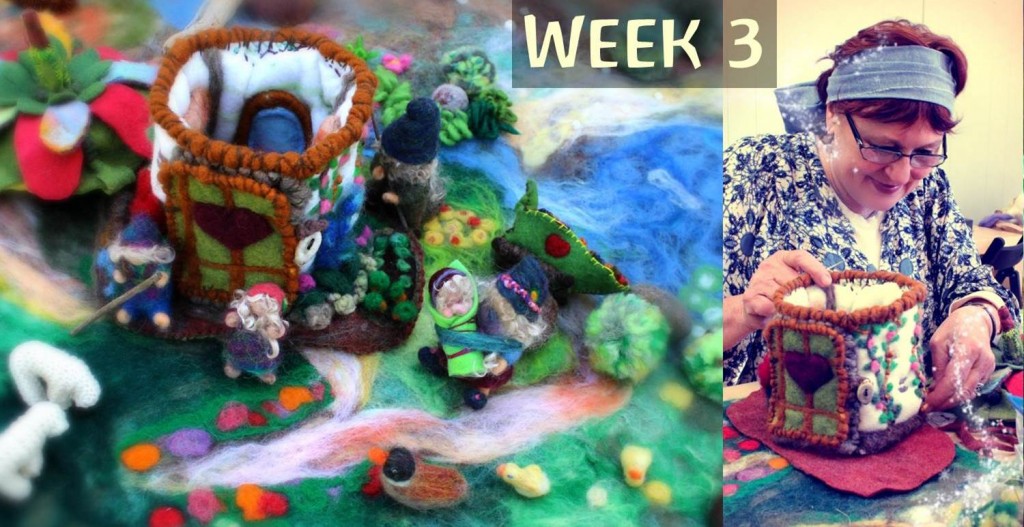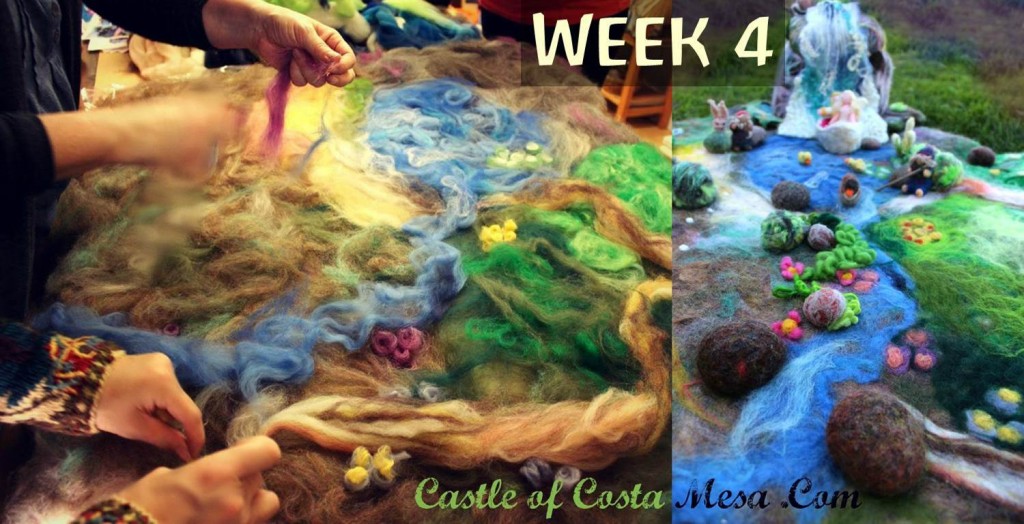 Each rock and flower was handmade with love by a community of mothers.
Come Explore the Enchanted Woodland with Many Secrets…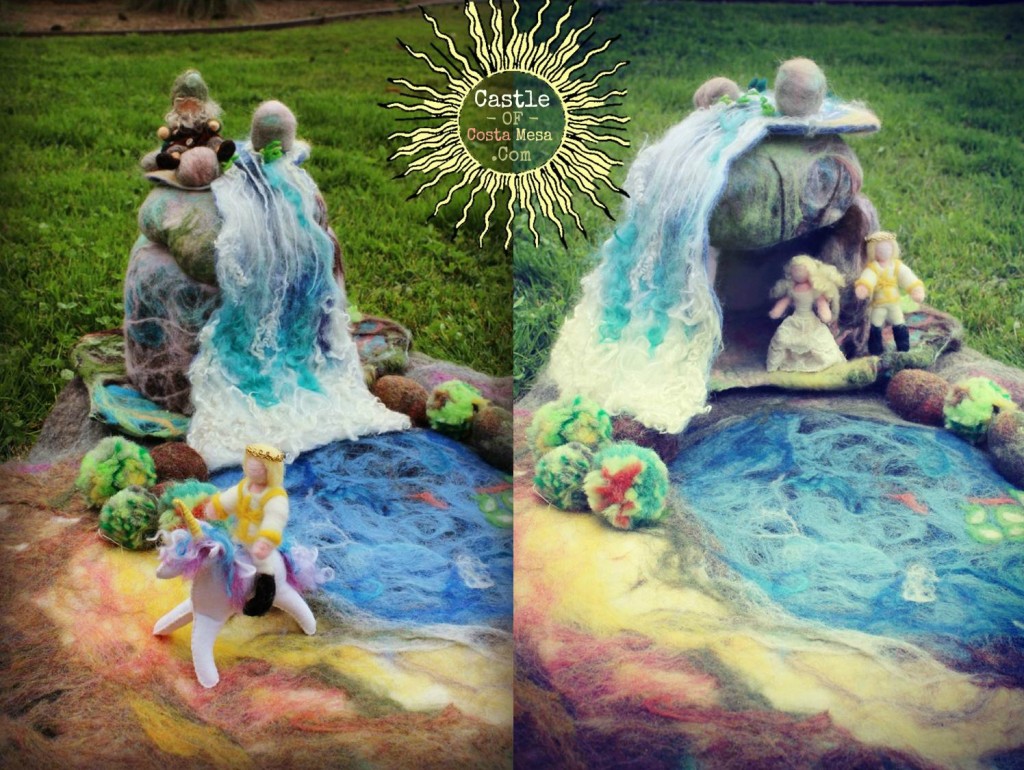 click here to view Jzin's crafting journey of the above.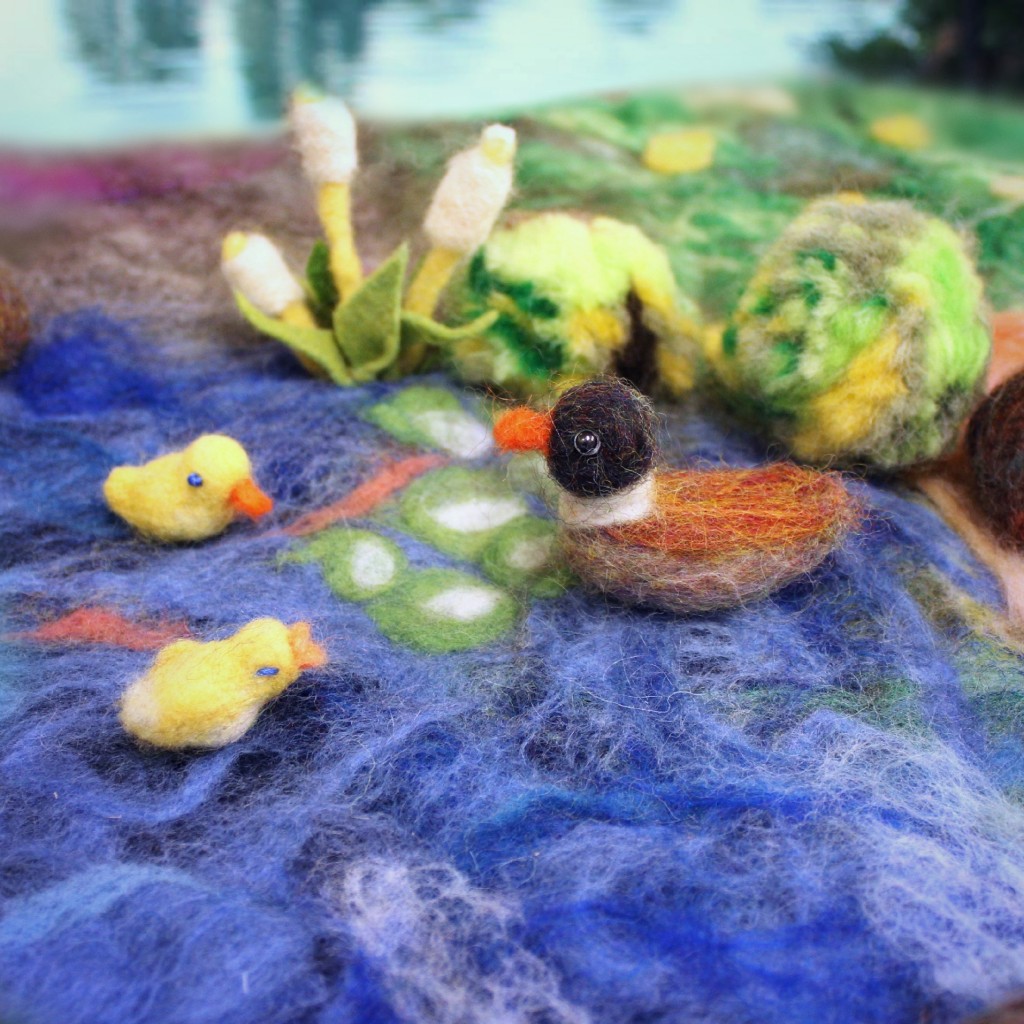 Bid on it now. Raffle winner will be chosen on the night of March 9, 2013. Do not let this once in a starlight chance gallop away !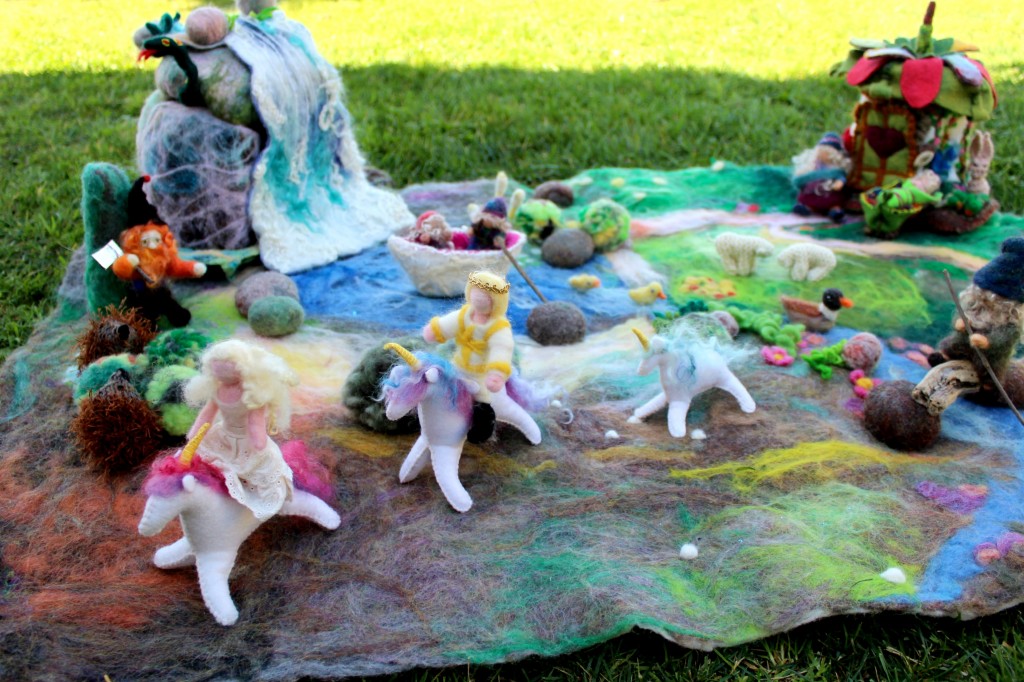 Waldorf School of Orange County Annual Gala and Auction 2013:

Follow us on Pinterest: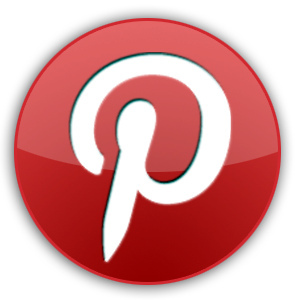 Share this on Facebook: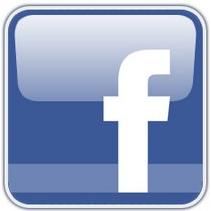 View the rest of our fabulous auction items here:

Castle of Costa Mesa Handmade Doll Giveaways

I give away my lovingly handmade dolls periodically. If you "Like" my Castle of Costa Mesa Facebook page, you will be notified of upcoming giveaways. Click here to view the list of my past giveaways. Perhaps the next winner could be YOU?