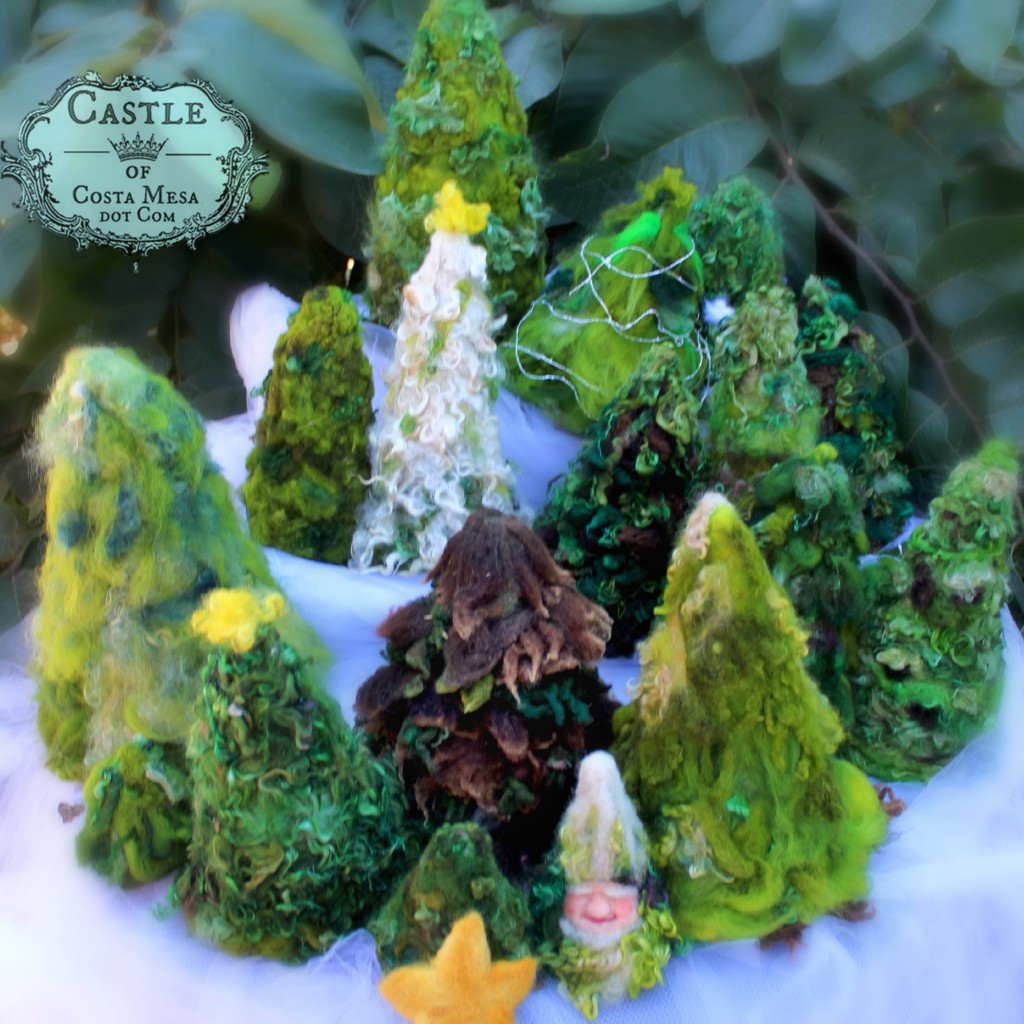 A chilly Southern California Tuesday morning, November 17, 2015.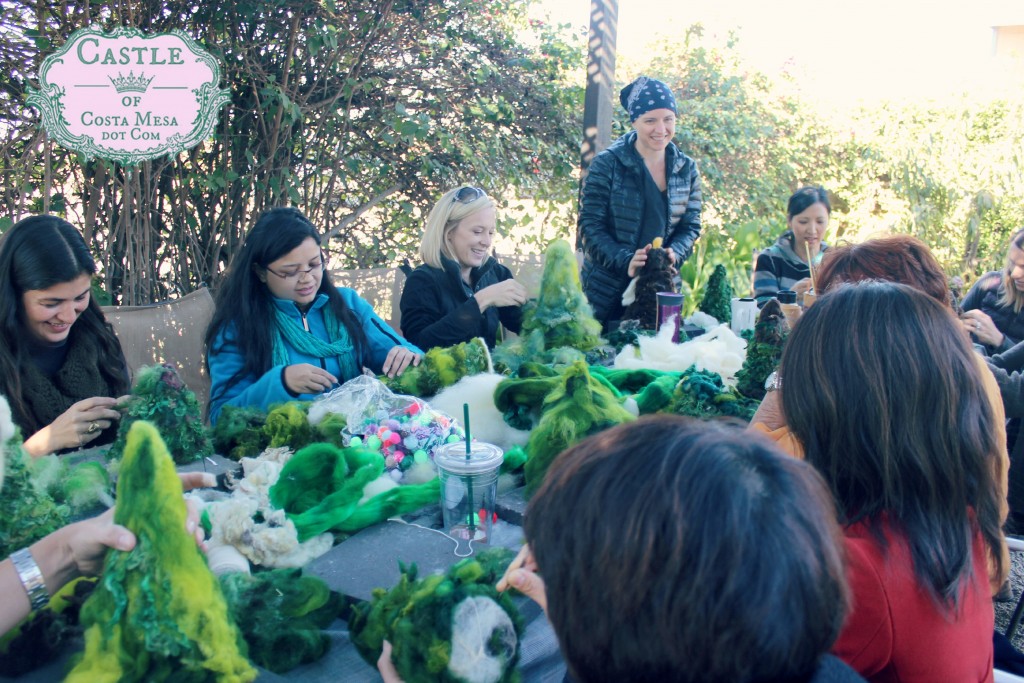 Today we dry felted (needle-felted) Christmas trees! As you can see from photos (click here to see last year's project), this was a wildly popular craft last year. Christine Newell has specially hand-dyed a great selection of gorgeous Wensleydale and other curly sheep and soft and shiney suri alpaca wool for making these trees.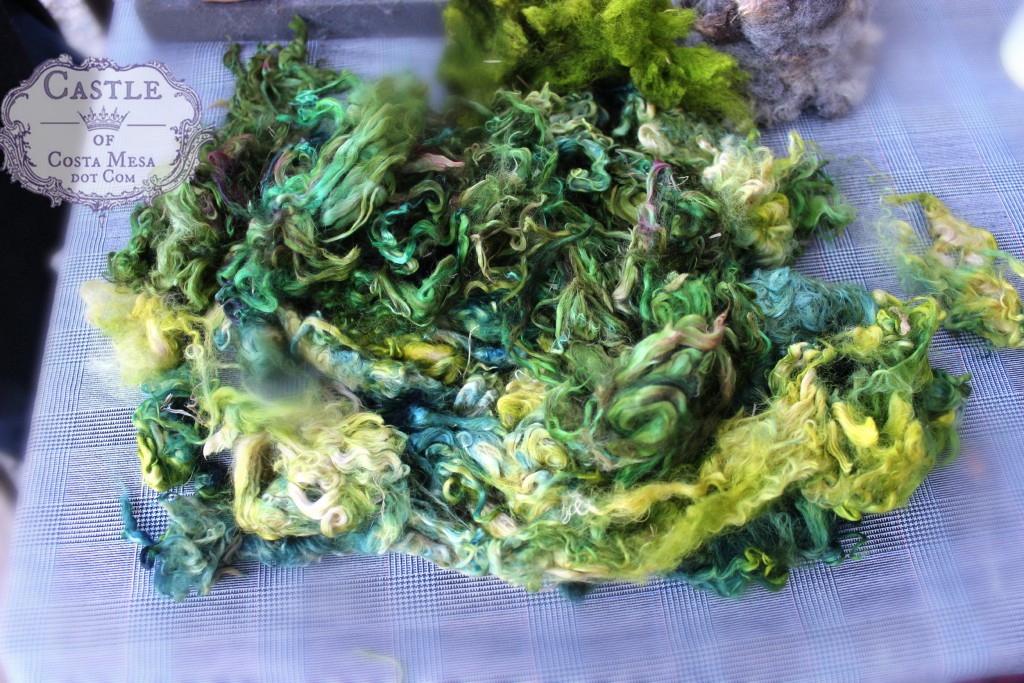 We started by rolling some washed raw fleece into large conical shapes. Christine has previously washed this beautiful dark brown fleece in cold water cycles three times, in her top-loading home washing machine, to get rid of the lanolin and VM.  These dark brown fleece would be used as the hidden core of our Christmas tree. Some of us lamented that such beautiful fibers should not be hidden inside the tree!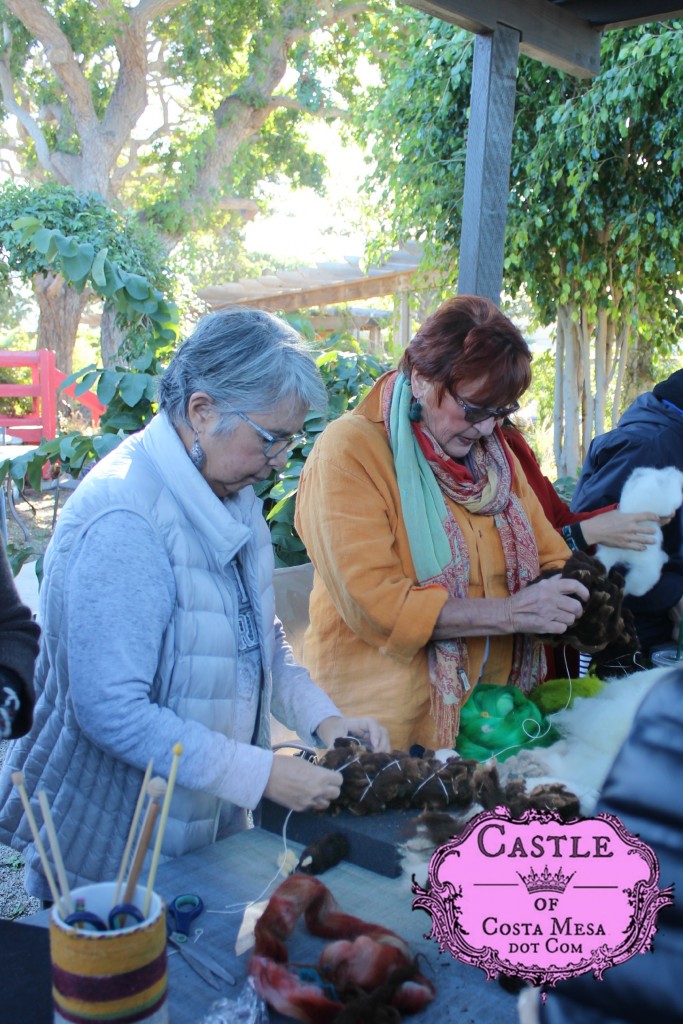 We formed the cores of the trees by rolling and shaping the fibers with our hands. Subsequently, we tied that up with twine.
Some of us would add a layer of white wool batting (Christine, is that white layer necessary?) to our core. Next, we focused on getting an overall pleasing tree shape that can stand stably. I.e., the structure should not topple.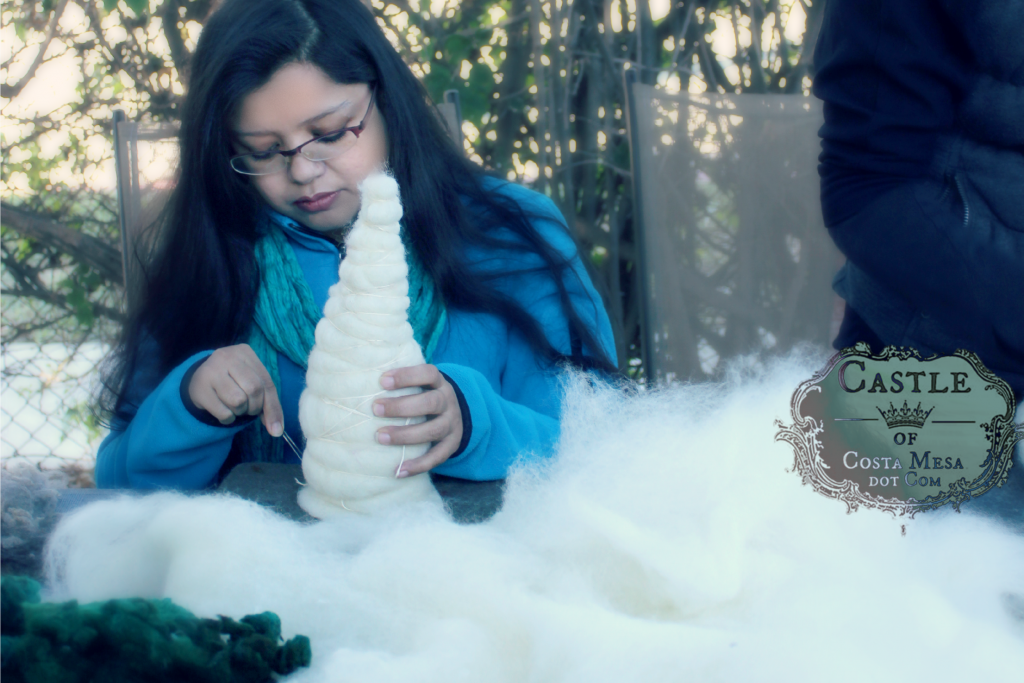 We added a base layer of color, then carefully embellished the tree with foliage from the bottom row working our ways upward.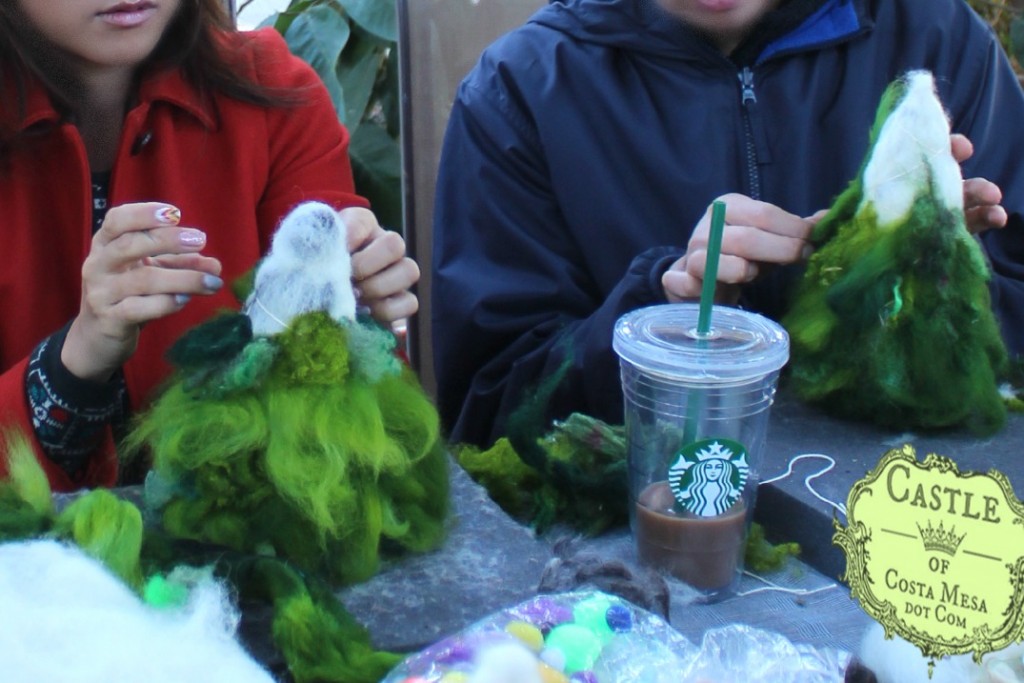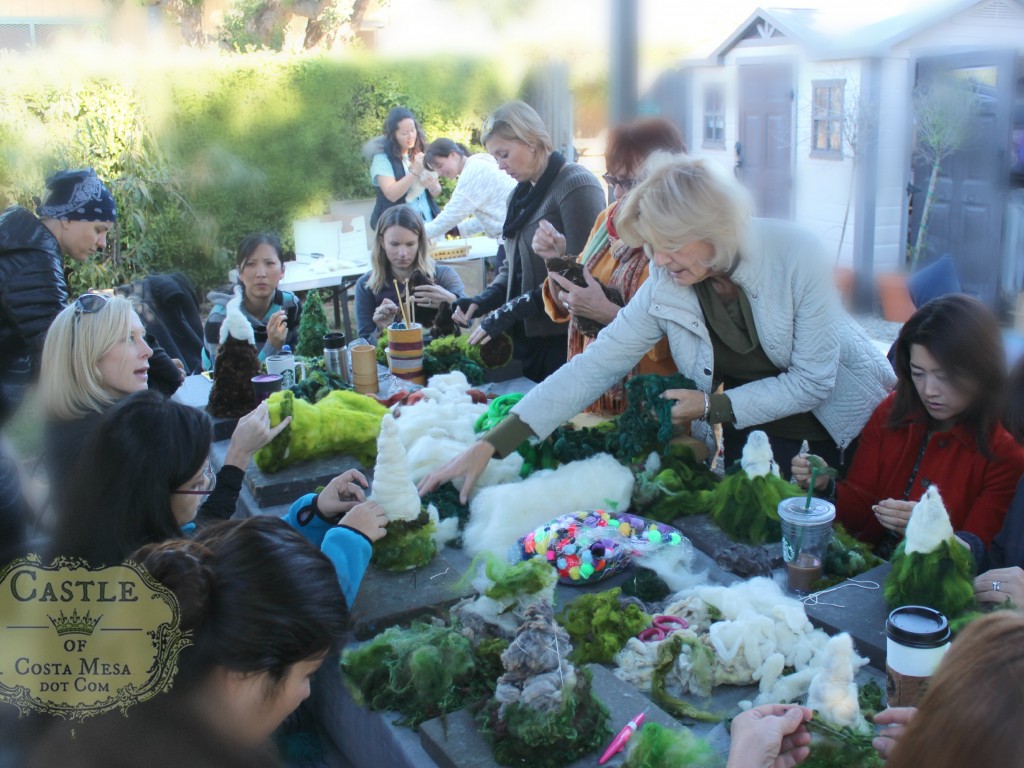 The pre-school class walked by on their way to their nature walk. Little ones would call out to their mothers behind the vine fence in the craft group. It was heart-warming!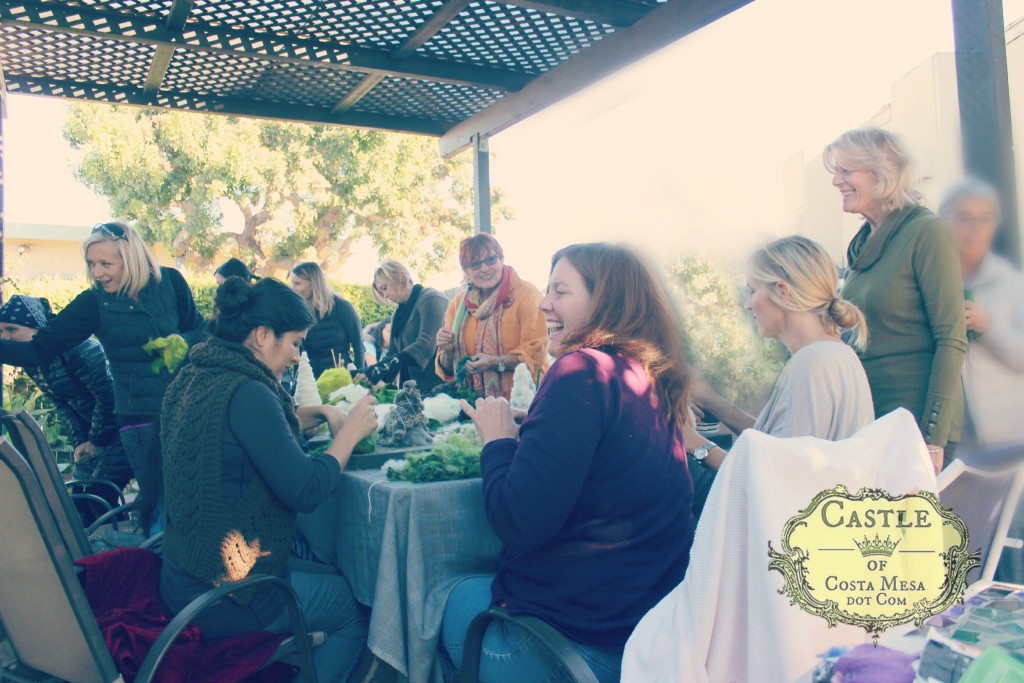 Gisela who lived surrounded by the fir trees in Lake Tahoe for many years, made realistic looking trees.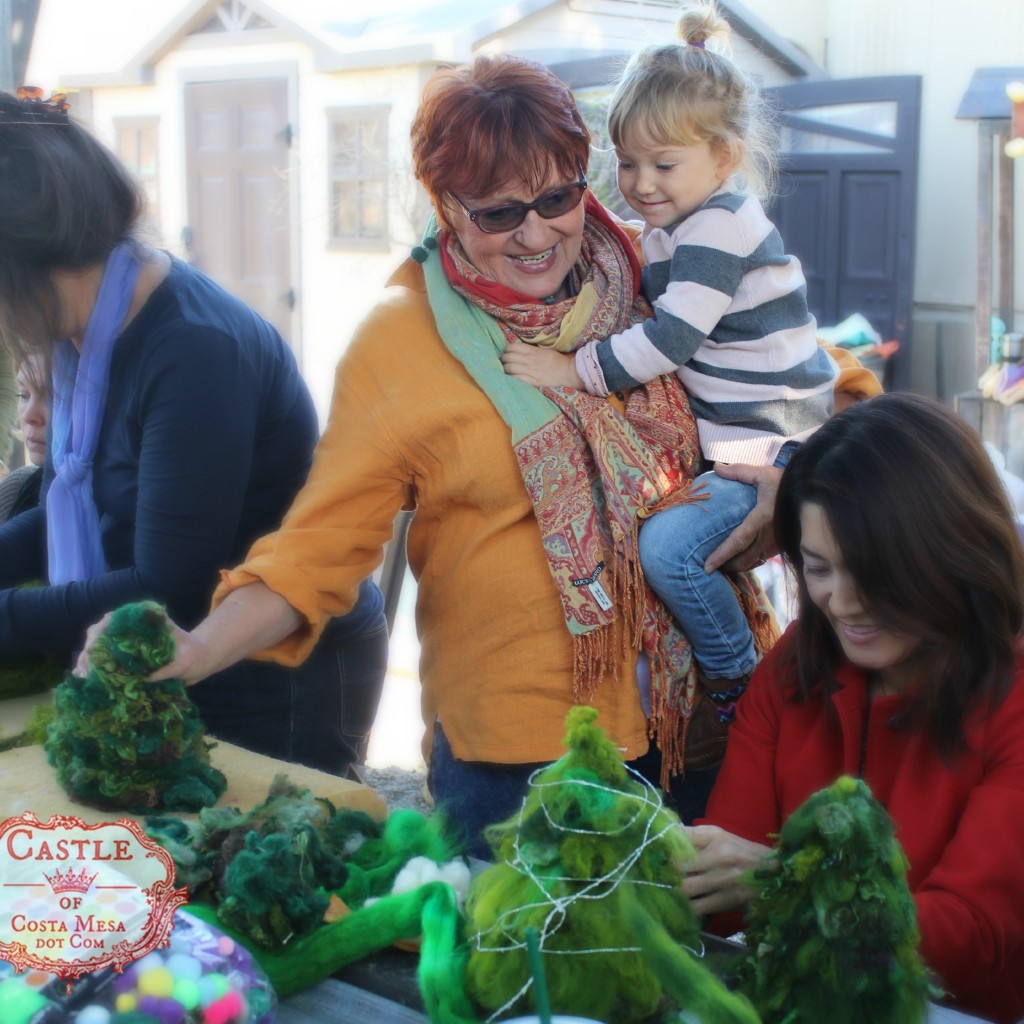 Gisela holding her grand-daughter who just came out from Parent-Toddler class over the fence from craft group.
I made a tiny finger puppet tree gnome. He went home with Corinna.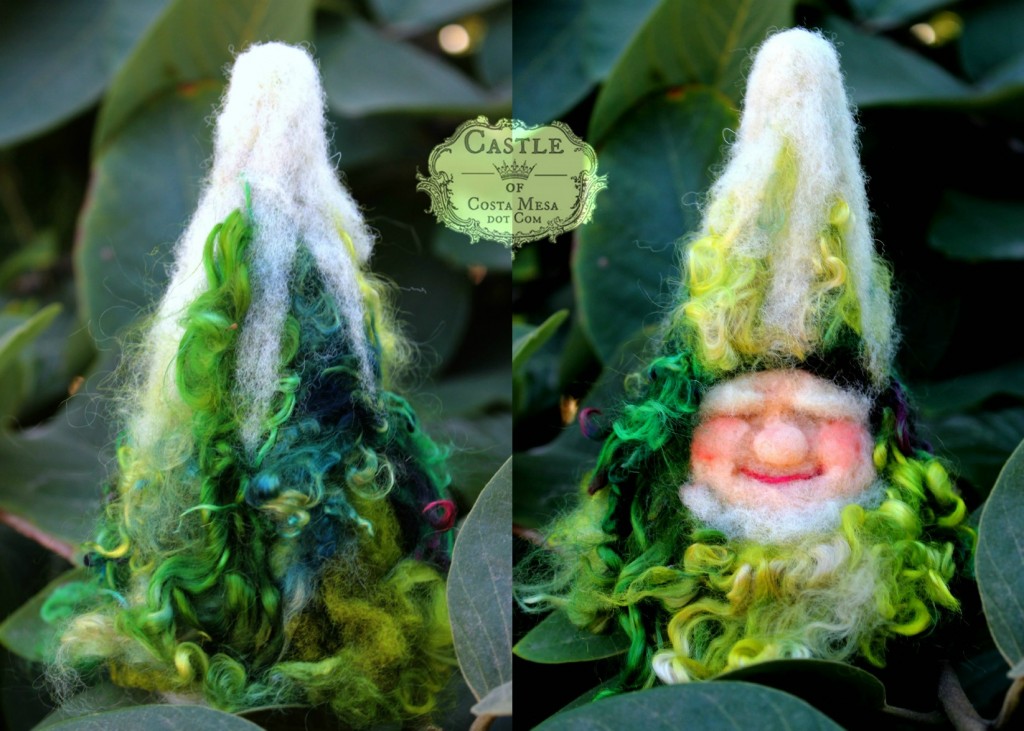 Shameless plug: I also sell finger puppet gnomes on Castle of Costa Mesa Etsy shop here. On Black Friday November 27, 2015, I will be selling my finger puppet gnomes at $10 each at Piecemakers Country Store 12pm-5pm. I will also be selling my other handwork (no shipping charges if you purchase from me directly) Thankgiving weekend Friday and Sunday.
I love how intriguing Corinna's tree looks with the swiggly textures of luscious alpaca wool locks.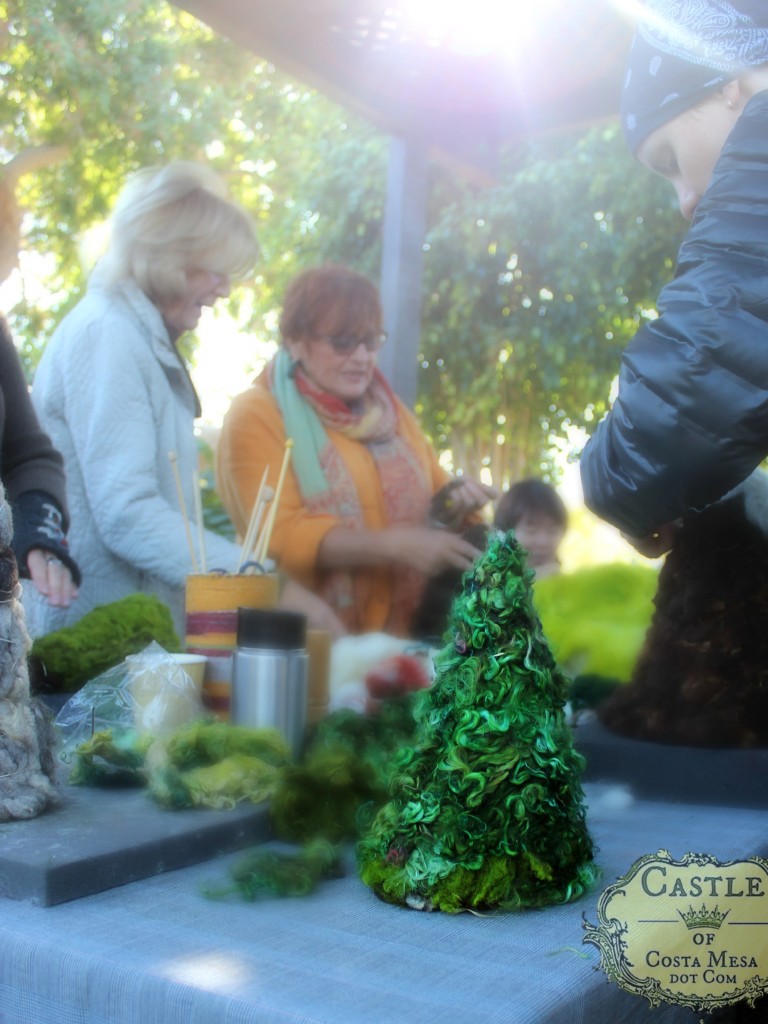 Upon request, I made a face for Isa's Tree Spirit.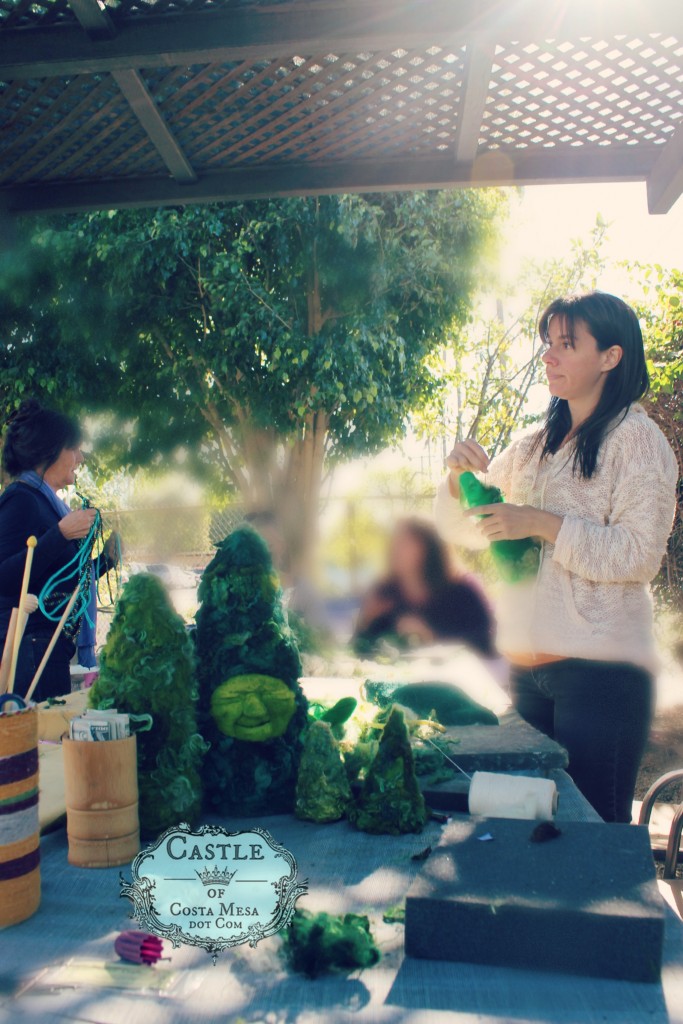 Later on, Isa texted me this photo – she has made more.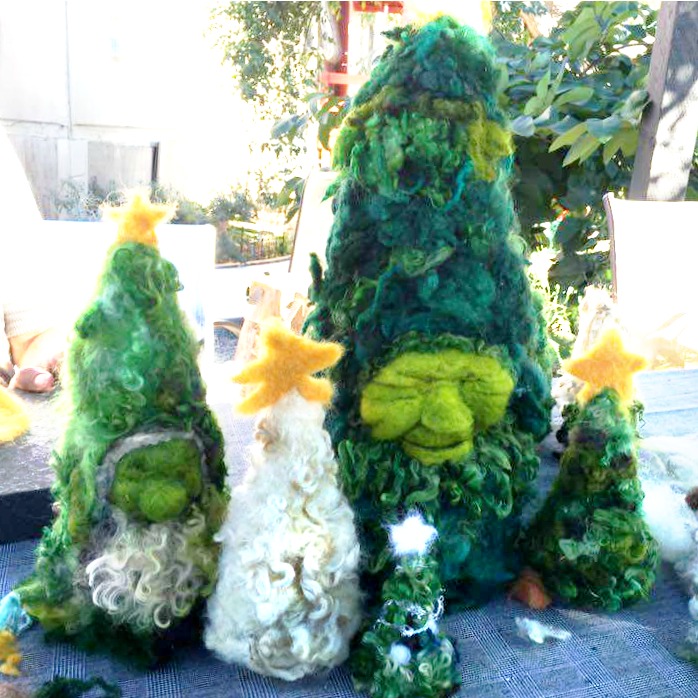 Someone who chose to remain nameless, made these ADORABLE felt teddy bears with bow ties for our Winter Festival Elves Workshop! Aren't they too cute? Be sure to complete your Winter Festival kit on time and return them to the Company of Angels basket.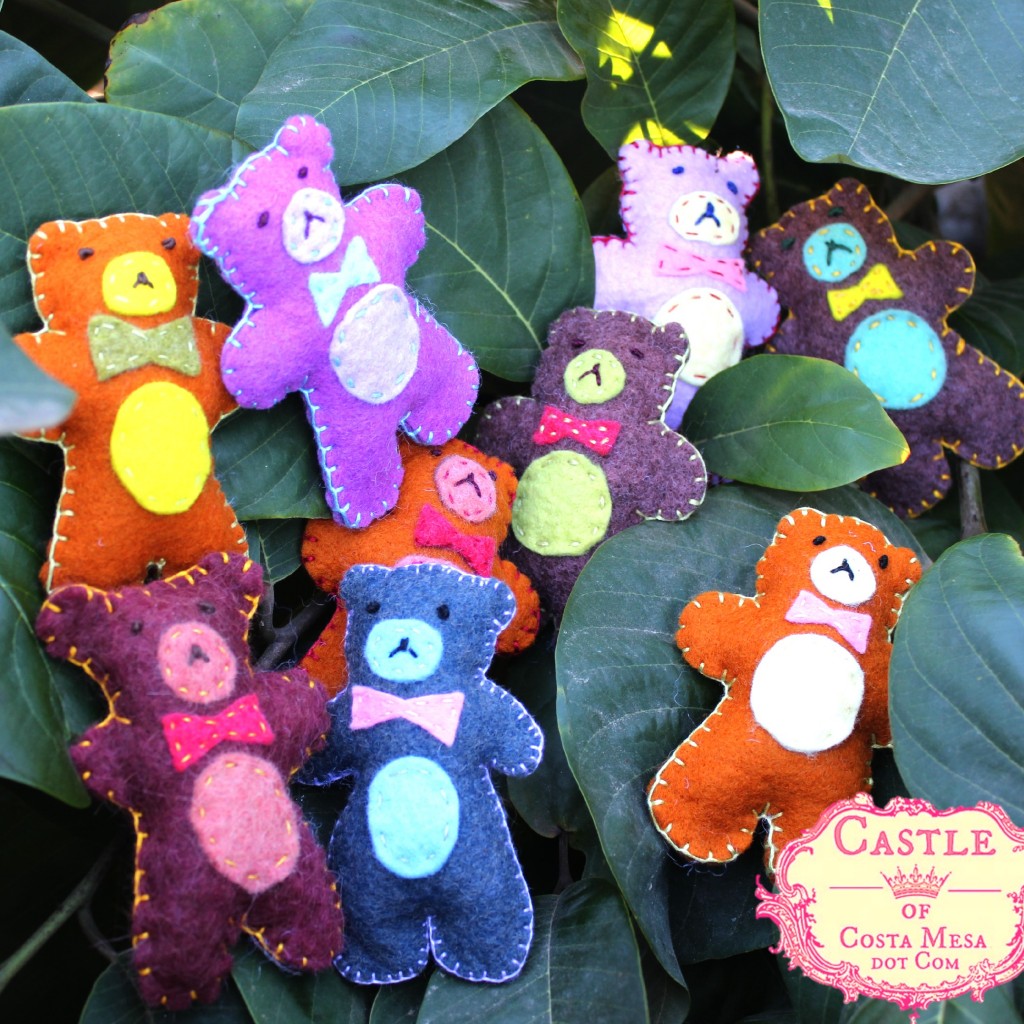 Thank you Sonia for making these special candle holders for the children for Elves Workshop.
Our Winter Festival will be on Saturday, December 5, 2015 1-5:30pm. Free to attend.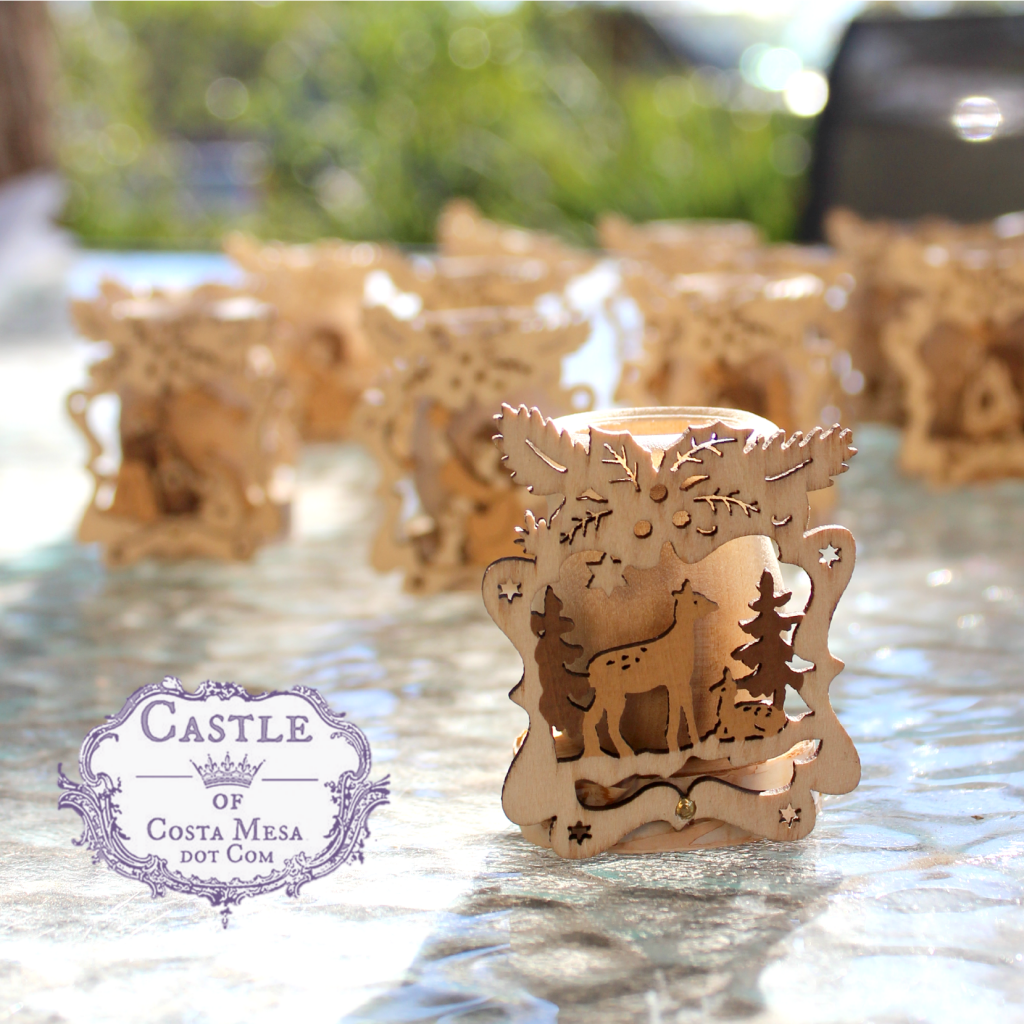 Take a look at our Winter Festival Elves workshop from a previous year.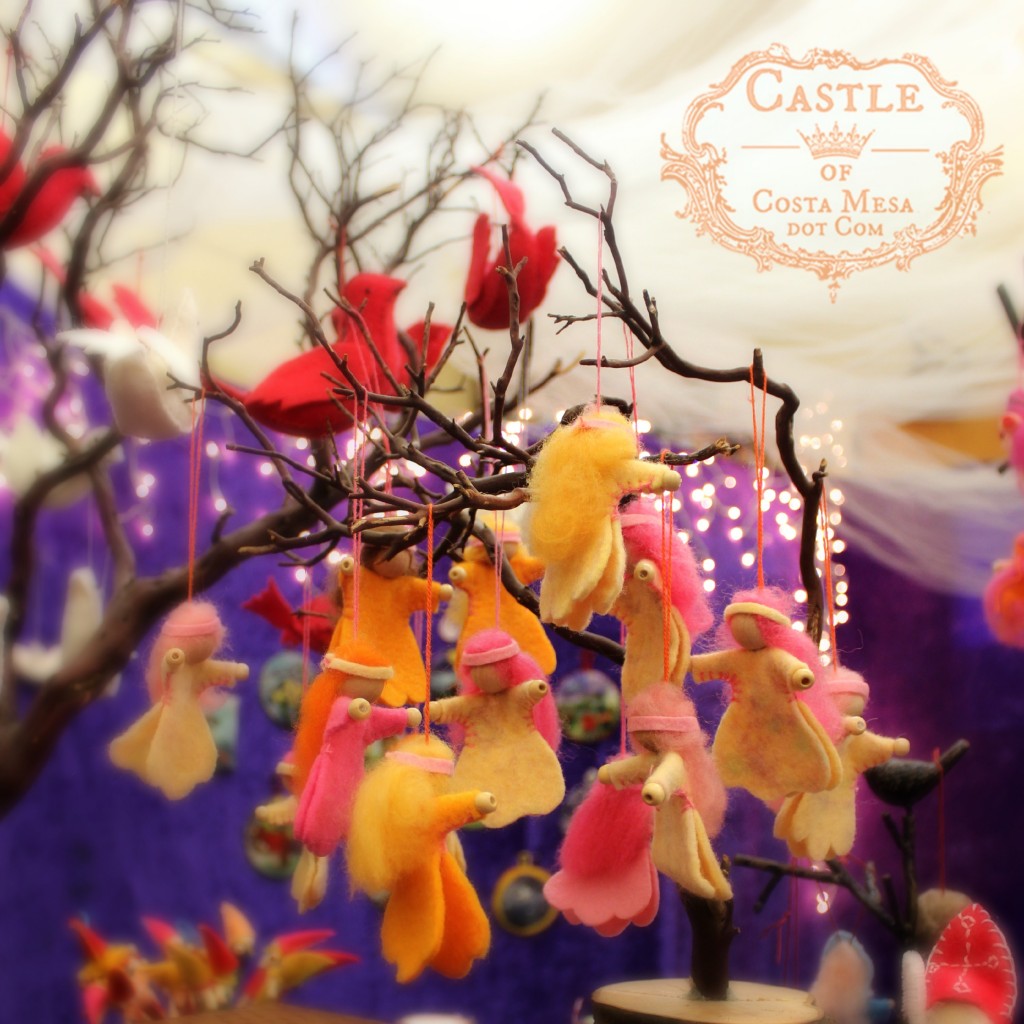 Gisela brought in her ornate handmade leather medicine bags. She made this one as a surprise Christmas present for her 6 year old grandson. WOW!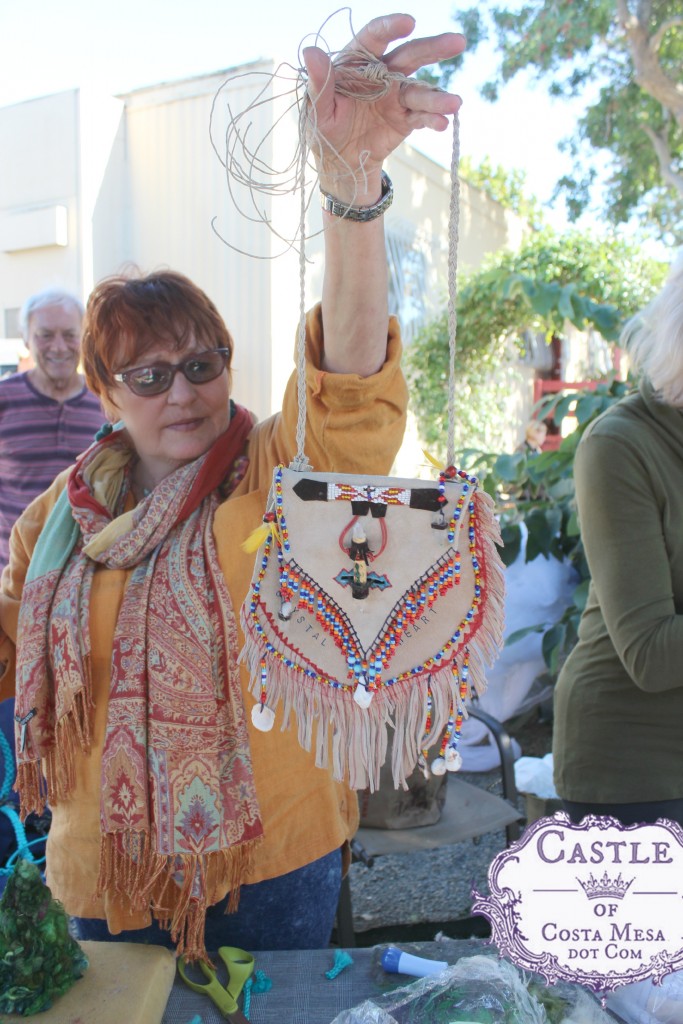 Corinna made more than one tree. Her second one was needle-felted with off-white Wensleydale sheep's wool lock, giving a snowy and vintage look to the tree.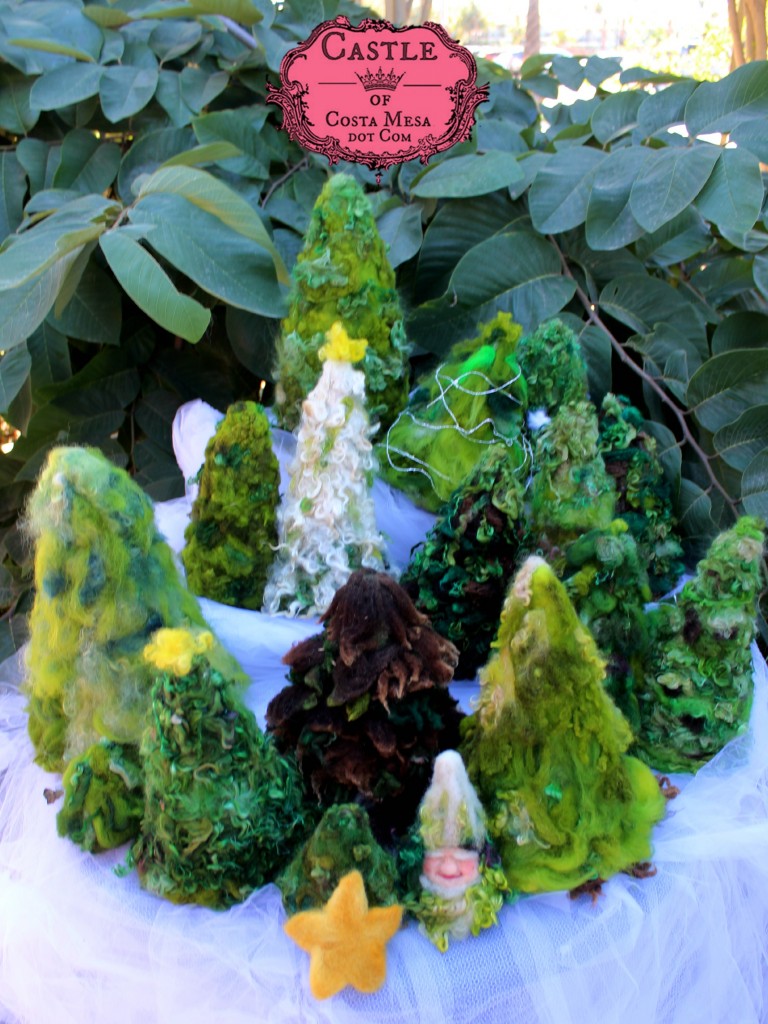 Thank you Christine for yet another hearty and fun craft group morning!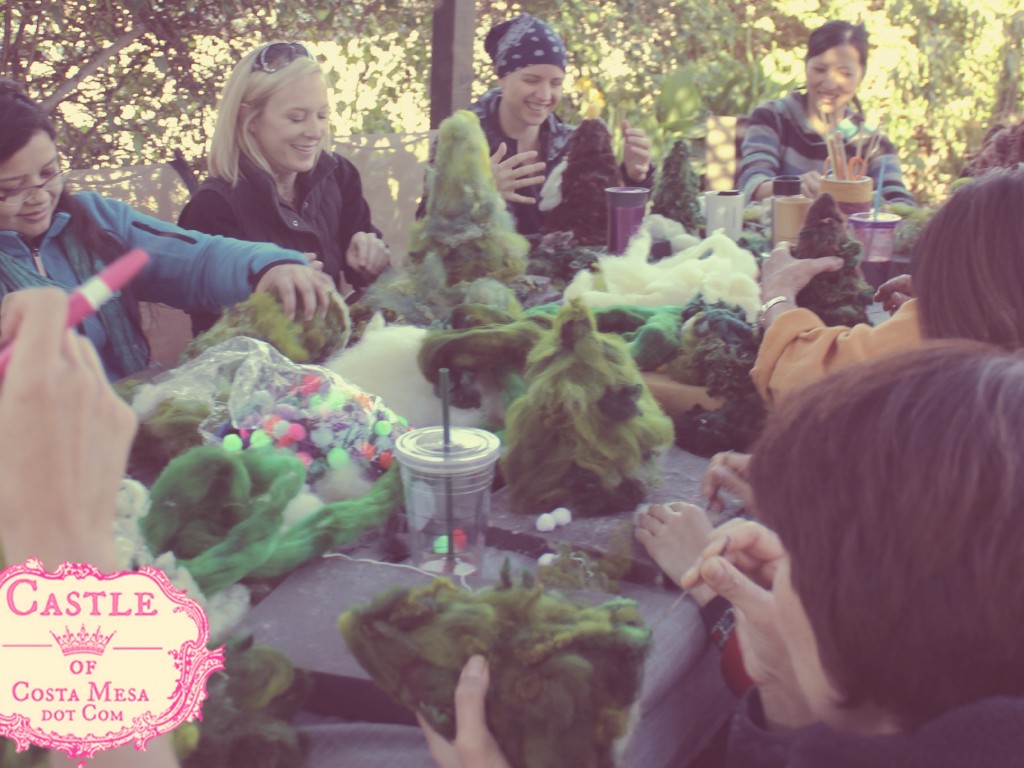 – Jzin
Jzin's Upcoming Classes on Thanksgiving Weekend 2015
What are you doing Thanksgiving weekend? On Black Friday, November 27, 2015 1-4pm I am teaching Finger Puppet Gnomes class for Adults and for children at the Piecemakers Country Store in Costa Mesa. Instead of shopping, you could be learning to make gifts for all your loved ones this year! They make great fall seasonal display, Christmas presents, X'mas tree decorations and stocking stuffers. Please sign up now as spots are limited. Register here.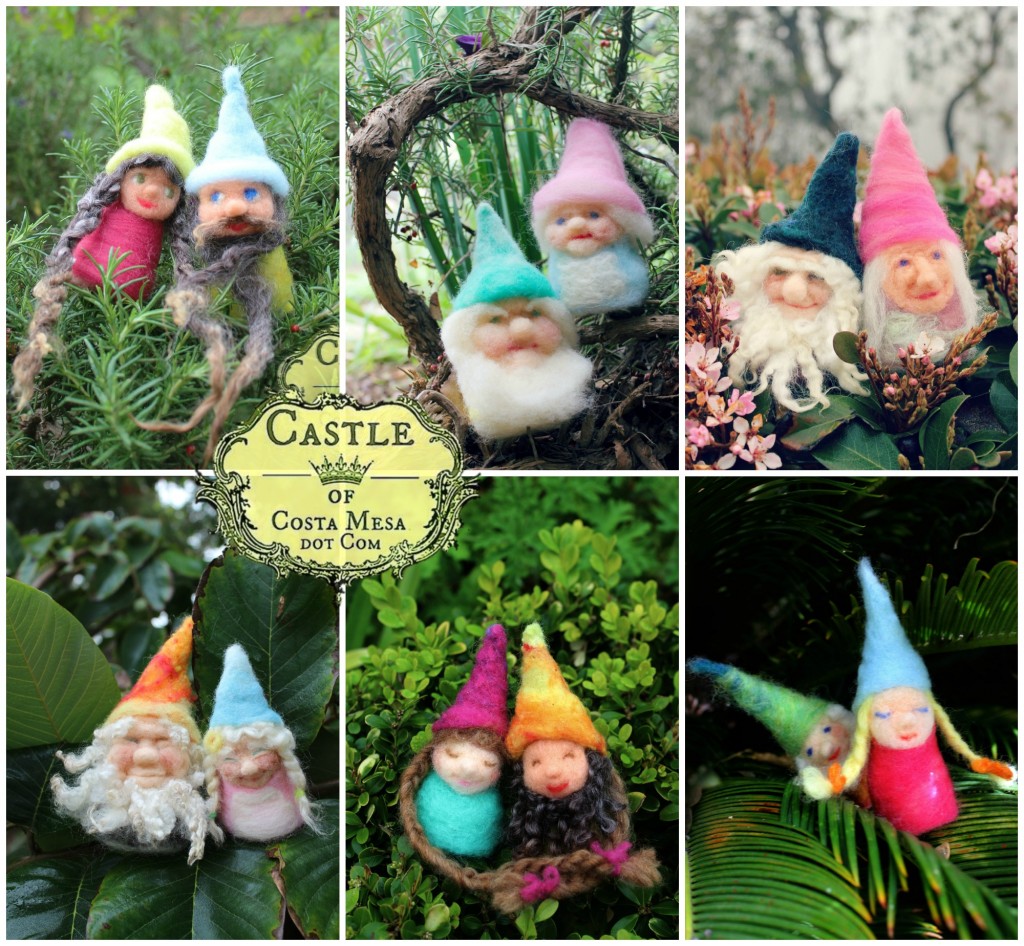 Click on this link to view other classes on schedule.
On Black Friday November 27, 2015, I will be selling my finger puppet gnomes starting at $10 each at Piecemakers Country Store 12pm-5pm. I will also be selling my other handwork. You will save, no shipping charges if you purchase from me directly that Friday 11/27 and Sunday 11/29 at Piecemakers Country Store.
I am also teaching my Guardian Angel Wool Relief Workshop that Sunday. You can sign up now:
November 29, 2015. Sunday. 1-4pm
Piecemakers Country Store in Costa Mesa
December 29, 2015. Tuesday, 9:30am-12:30pm. 1-4pm Piecemakers Country Store in Costa Mesa: Whimsical Needle-Felted Wool Picture Workshop. $40. Instructor: Jzin. Click here to sign up.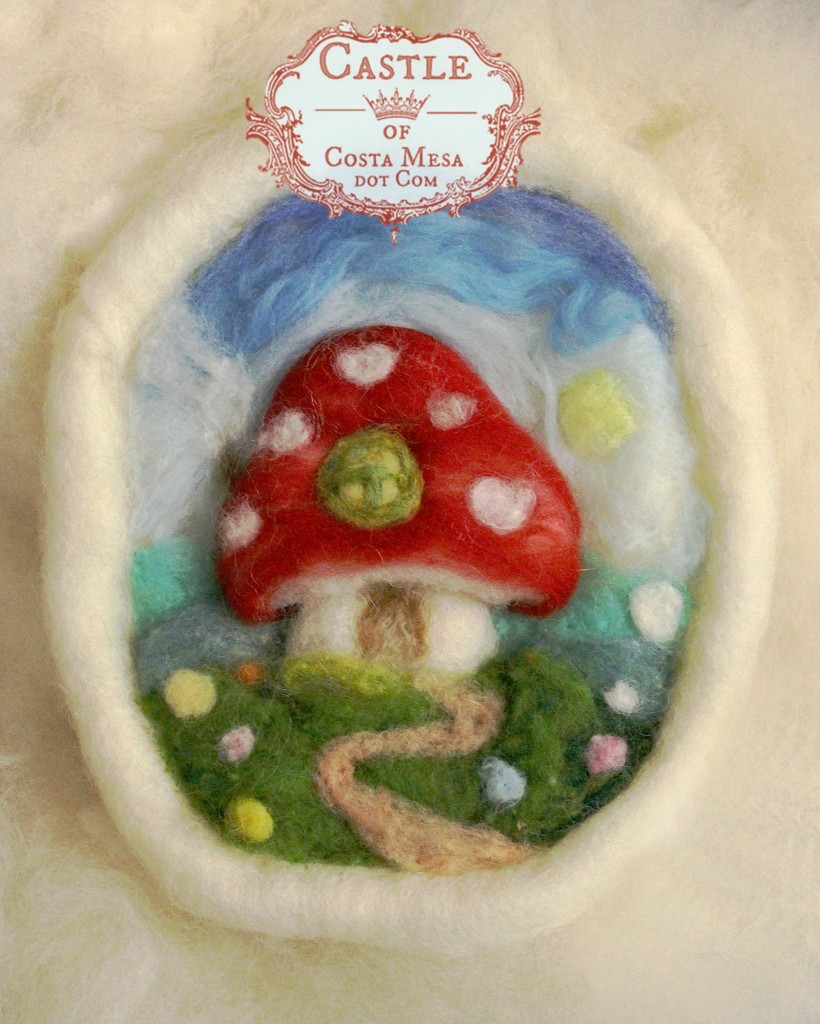 Click here to see all my classes including upcoming ones early next year. I will be teaching upside down flower fairies and Toadstool Cottage night light among other things!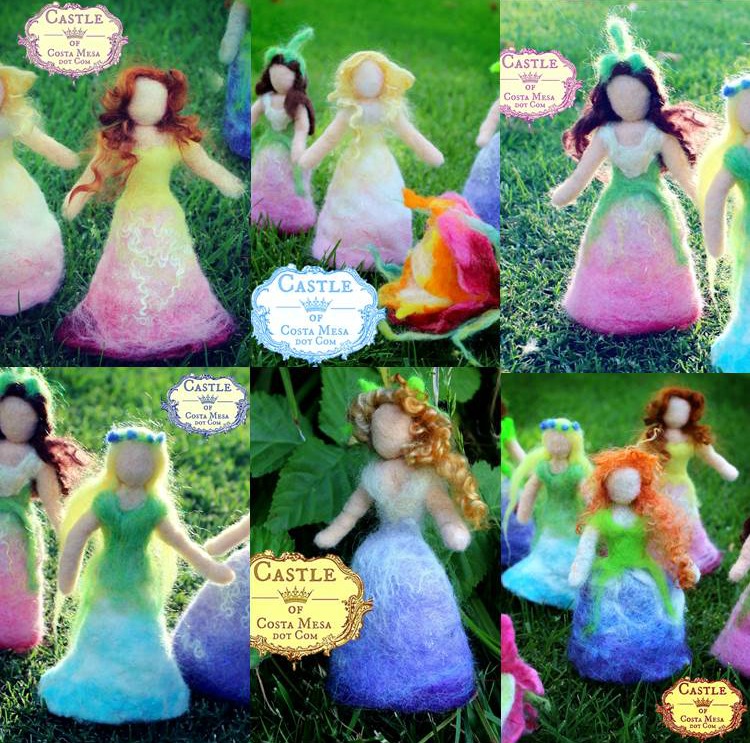 Jzin's Latest Handworks

I tried out a "messy" painterly approach. Here is one of my latest guardian angel wool relief picture, housed in a white 10″ x 10″ shadow box. She is available on Castle of Costa Mesa Etsy shop here.
Our school store, The Company of Angels is in its beautiful winter glory again! Experience the magic of our store where you will find an array of books, natural toys, unique gifts, jewelry, Waldorf educational supplies, warm and fresh homemade treats, one-of-a-kind hand-made items in every corner. The Company of Angels endeavor to find Fair Trade items to grace their shelves. Come discover the gem of a store while supporting our school with your holiday shopping!
Address: On the campus of The Waldorf School of Orange County. 2350 Canyon Dr, Costa Mesa, California 92627
Hours: Mon – Fri: 8:00 am-3:30 pm (Closed Thanksgiving week)
Phone: 949-574-7735
Castle of Costa Mesa was Featured in a Magazine!
I was a little embarrassed about the superlatives used in the magazine interview. But if you like to see it, here is our magazine feature in I Heart Costa Mesa! As much as I love to share my work with the world, I did feel exposed, because handwork is a very personal thing. Thank you for the kind words, I Heart Costa Mesa. You can follow I Heart Costa Mesa on social media here: Facebook. Instagram: #Iheartcostamesa

Castle of Costa Mesa Etsy Shop
I sell my handwork on Etsy. Everytime someone buys my handwork, I do a happy dance! – Jzin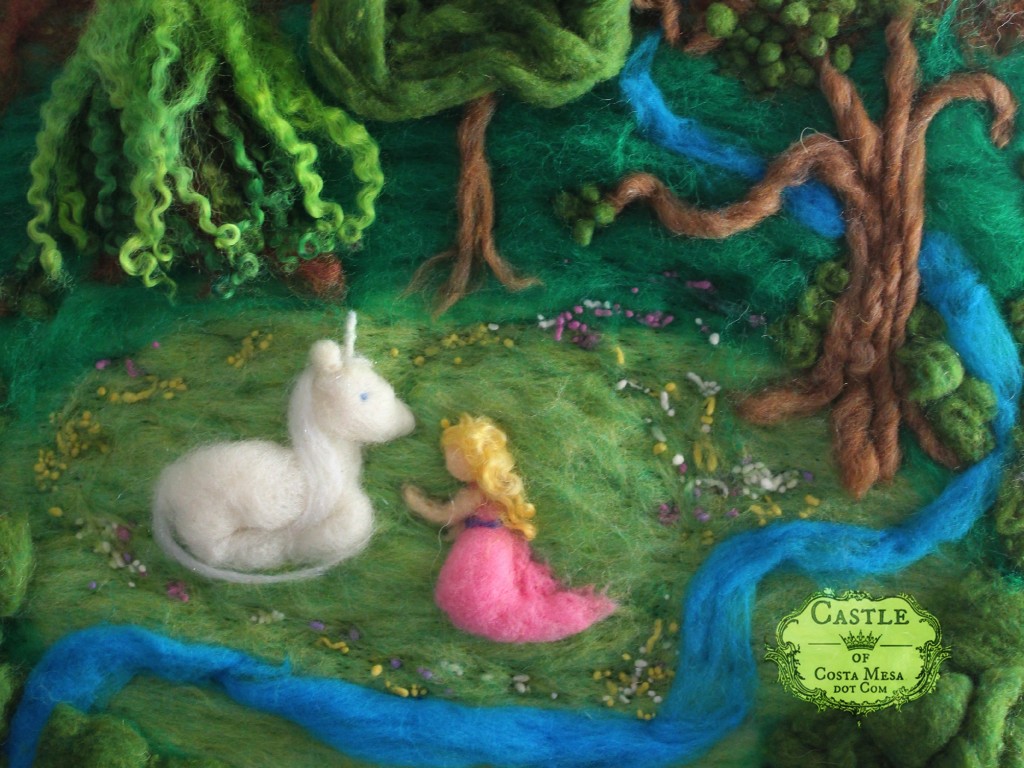 Castle of Costa Mesa Etsy shop.
Here is a little boy with a kite I just finished this Tuesday morning. He is now available on Castle of Costa Mesa Etsy shop.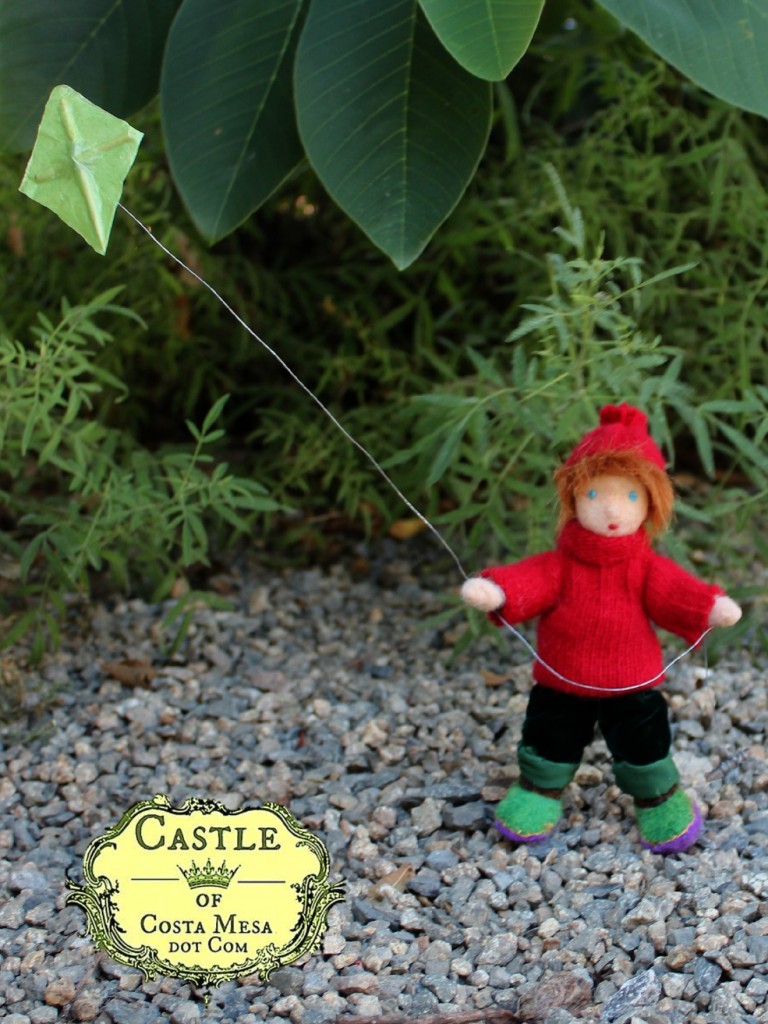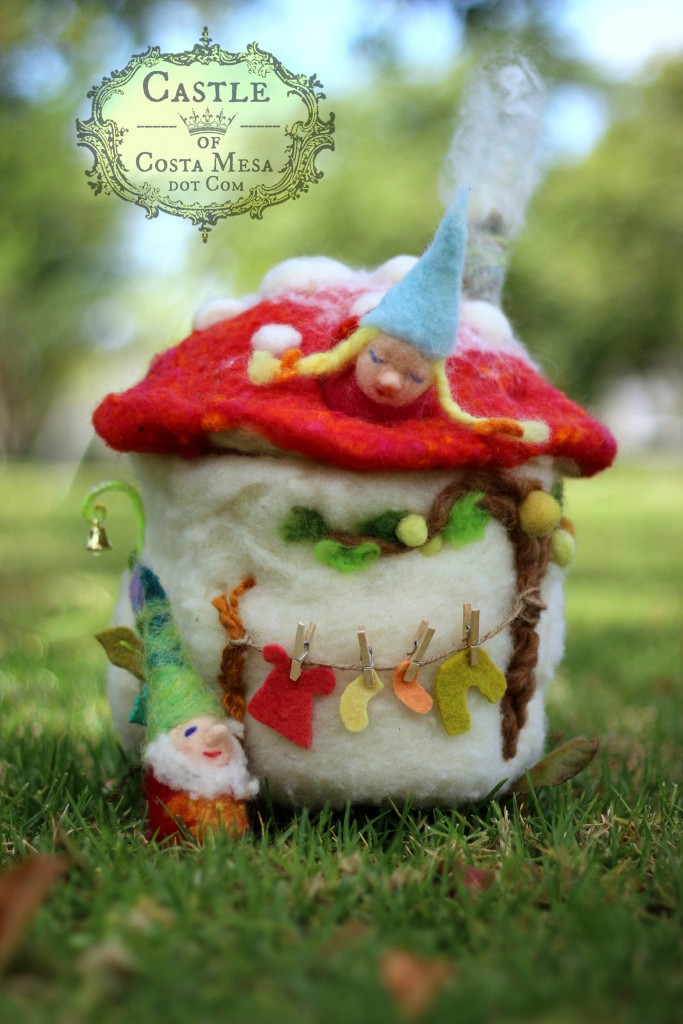 Follow Castle of Costa Mesa on Pinterest!
Schedule: Upcoming Tuesday Morning Craft Group Projects and Other Local Crafting Events
Click on below picture to see FUTURE craft group schedule plus a gallery of our PAST craft group projects.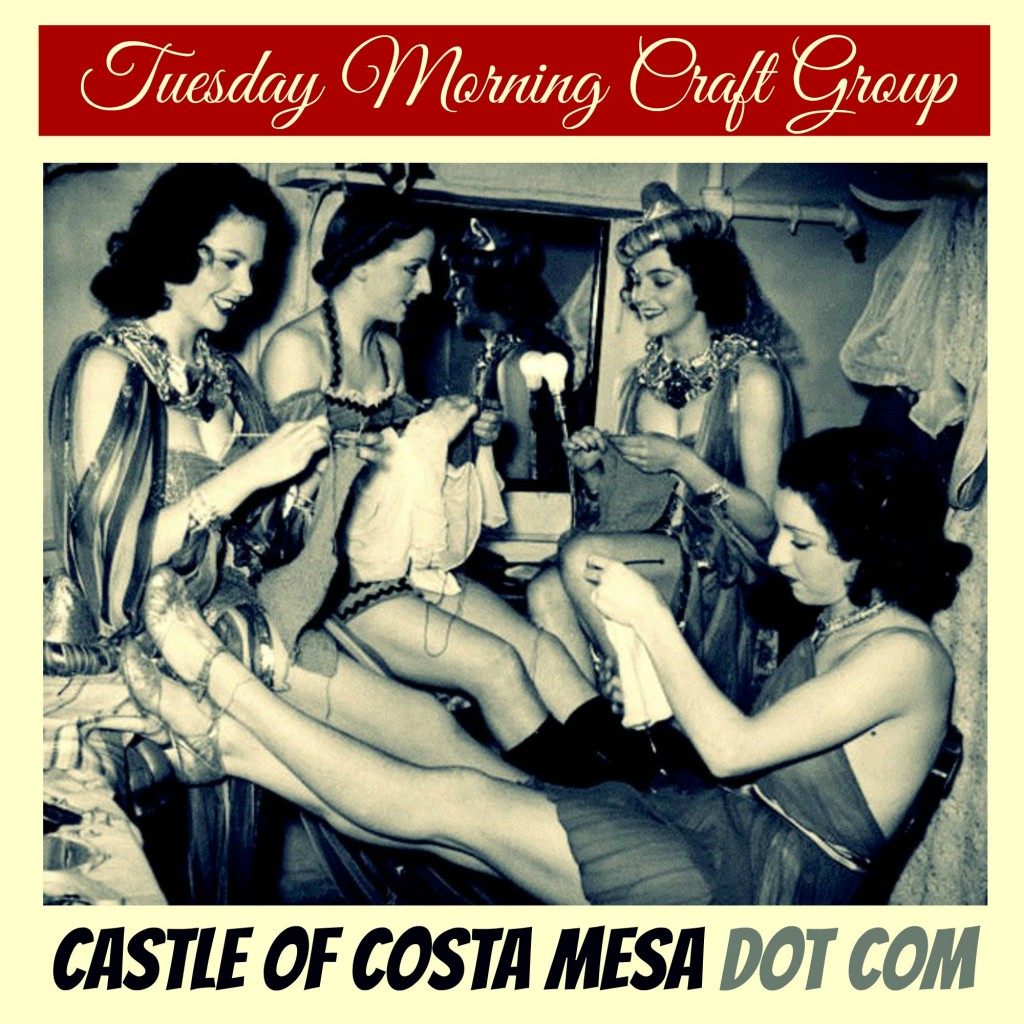 You can "like" and follow our weekly craft group projects on facebook here.
Let's Be the Support for Each Other
You may place a free ad on this page below. Let us be the support for one another! love, Jzin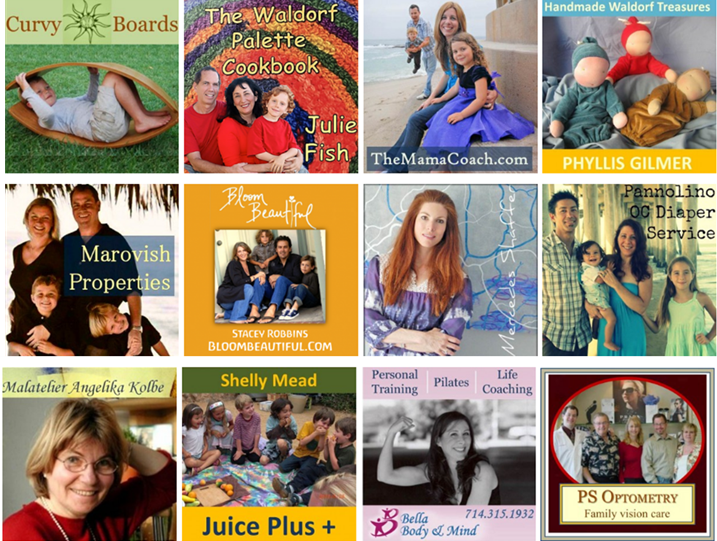 Be in the know for upcoming handmade giveaways: Like CastleofCostaMesa.Com on Facebook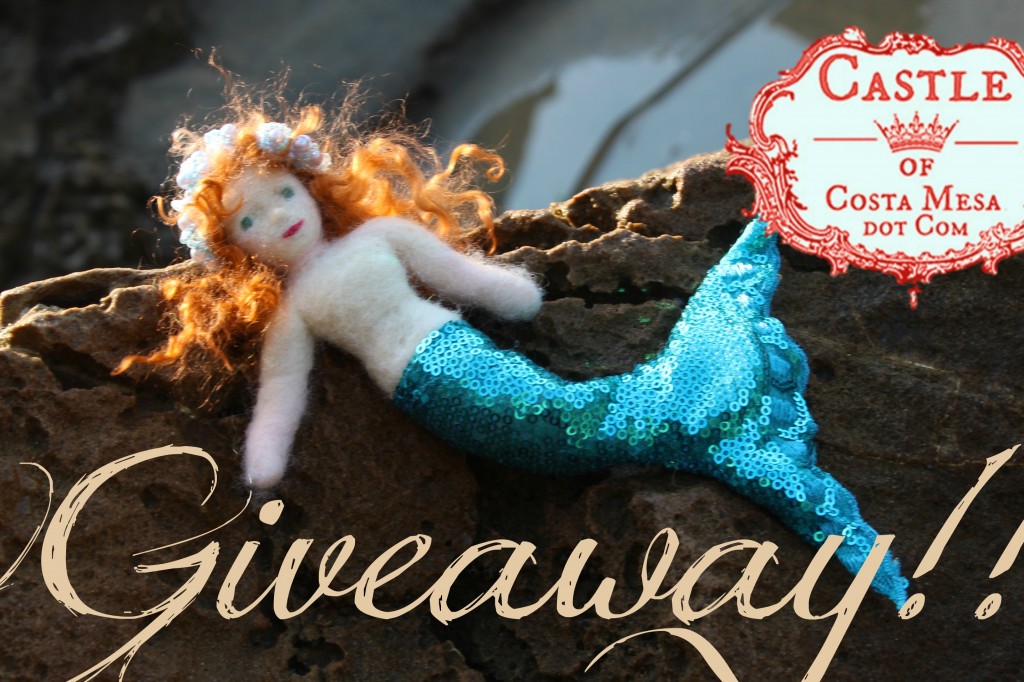 I give away my lovingly handmade dolls and crafts seasonally. If you "Like" my Castle of Costa Mesa Facebook page, you will be notified of upcoming giveaways. Click here to view the list of my past giveaways. Perhaps the next winner could be YOU?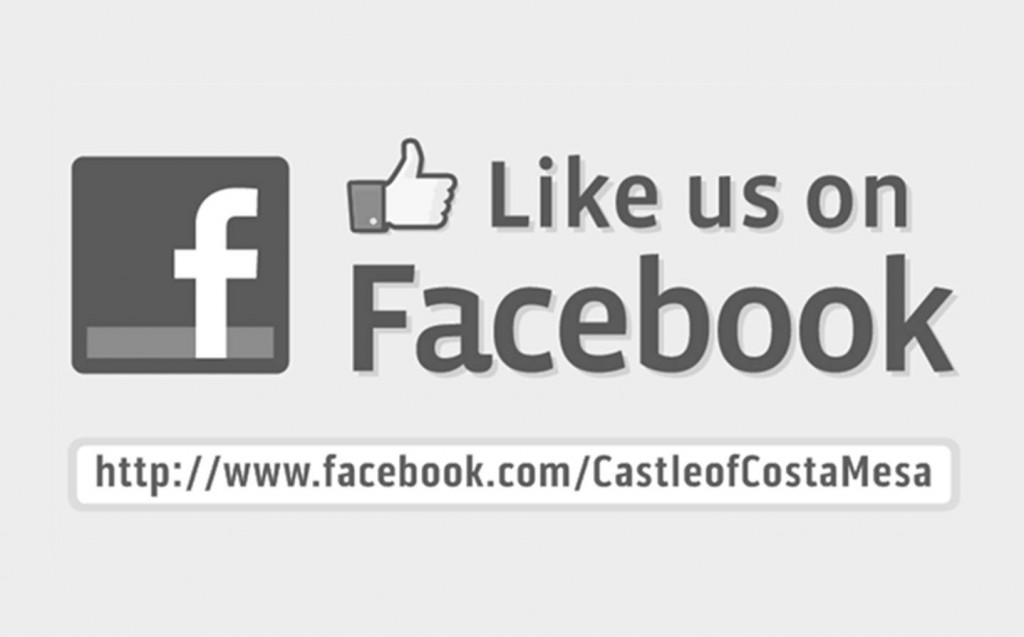 Castle of Costa Mesa Facebook page.