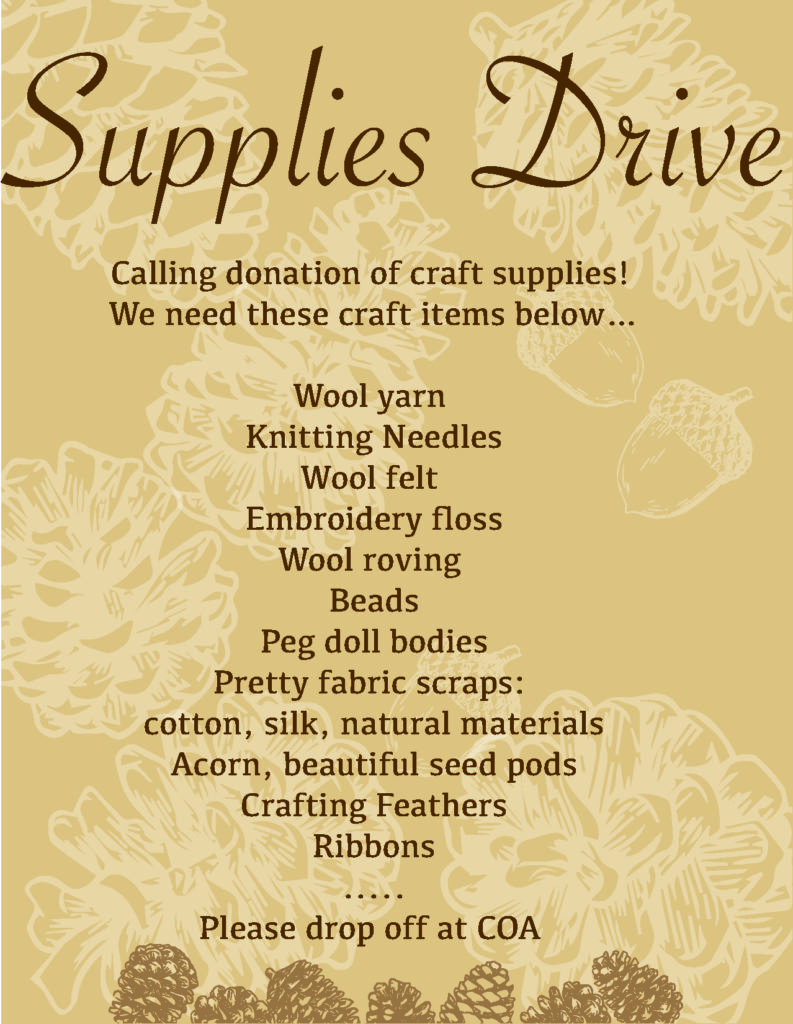 Supplies Drive
We need the following supplies for Elves Workshop 2022.
Wool yarn
Knitting Needles
Wool felt
Wool roving
Embroidery floss
Peg doll bodies, wooden doll bodies
Beads, notions, craft feathers, ribbons etc
Sparkly sprinkles
Pretty fabric scraps: cotton, silk, natural materials, tulle, shiny or interesting fabrics like velvet, etc
Beautiful seed pods: Acorn, walnut shells
Nature finds: twigs, driftwood, seashells
Pretty wood slices, Beautiful tree branches for woodwork toys, sliced branch/trunk discs
Smooth large pebbles
20 small pumpkin stems – gnarly ones the best
Craft bird houses, wooden wands, wooden boats, etc
Glue guns, glue gun sticks
Other craft supplies, cash donations, scrips or gift cards to buy supplies
Please drop off your donations at The Company of Angels. The earlier the better, so we could use them in time.
Need ideas of what we materials could use? Click here to see an example of our past year's Elves Workshop 
Related Links