Elves Workshop 2022
Saturday, December 3, 2022. Elves Workshop at Winter Festival.
The long awaited day is here! Overnight, a magical Winter Festival village sprung up replete with a little Elves Workshop! Come, take a look inside this beautiful workshop, created with love by many secret elves!
Elves Workshop 2022 Slide Show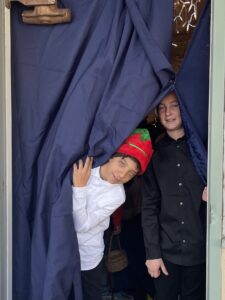 The 7th Grader Elves welcomed little shoppers and assisted them with shopping at the Elves Workshop.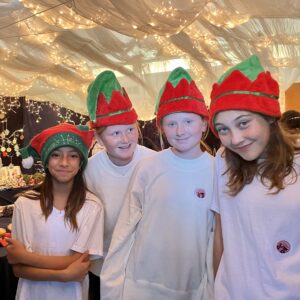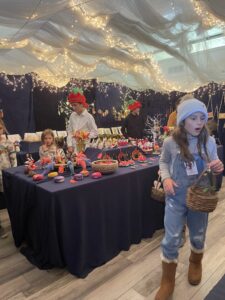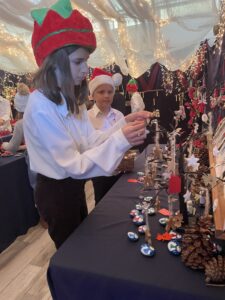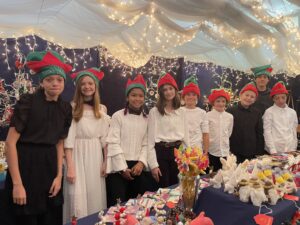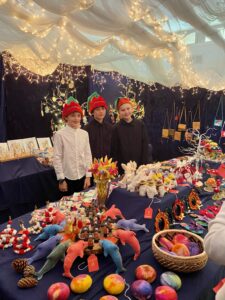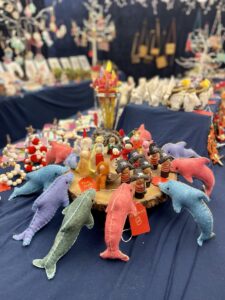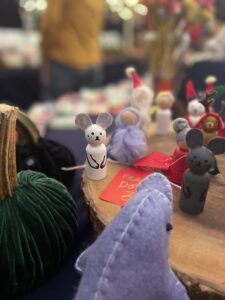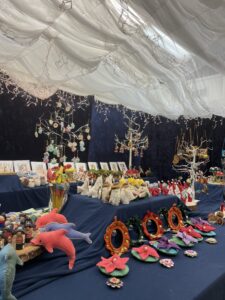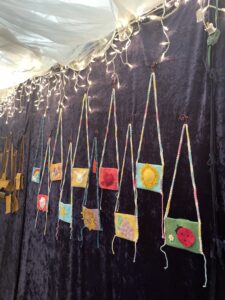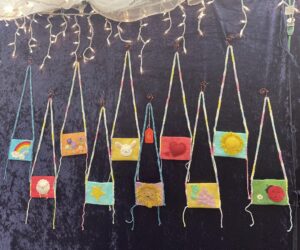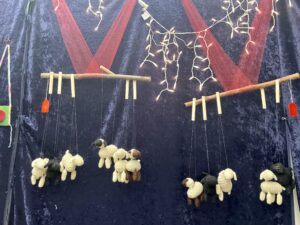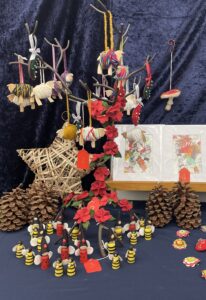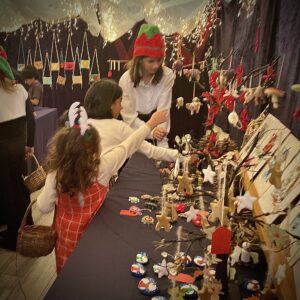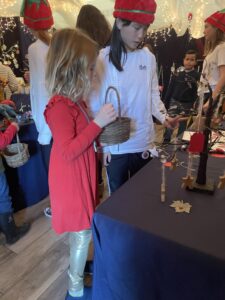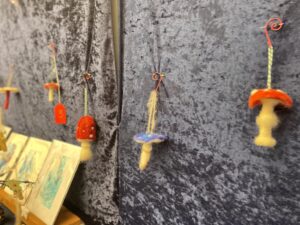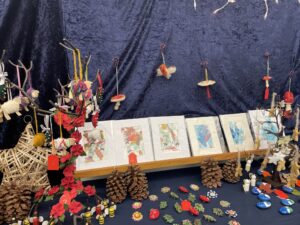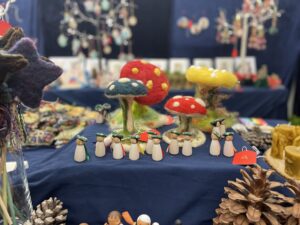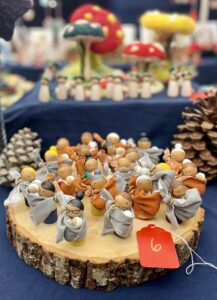 To see the hands behind all these crafts, click here: Thank you Secret Elves page.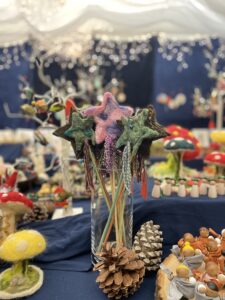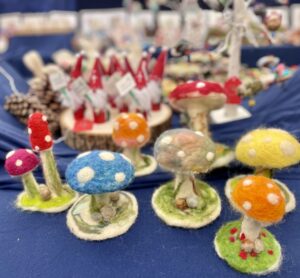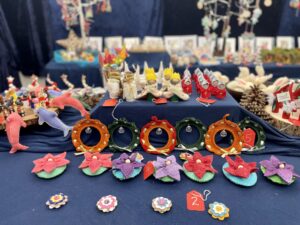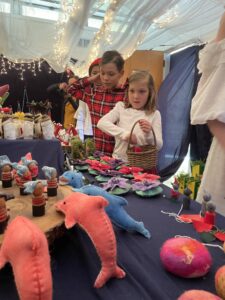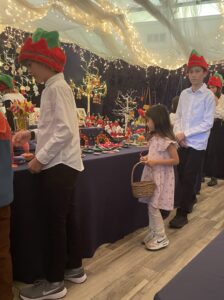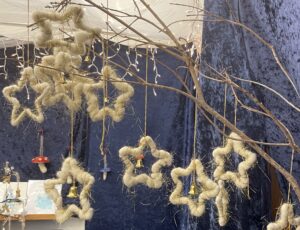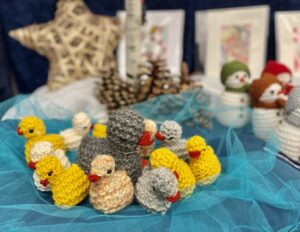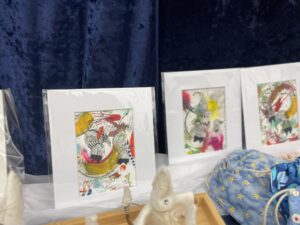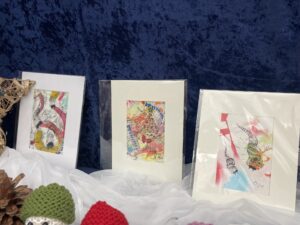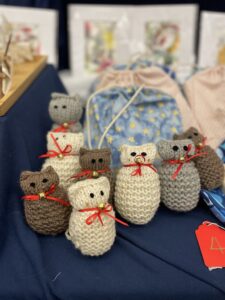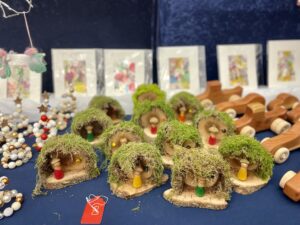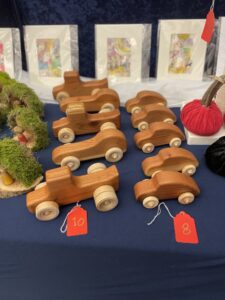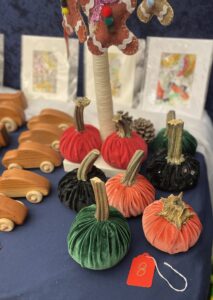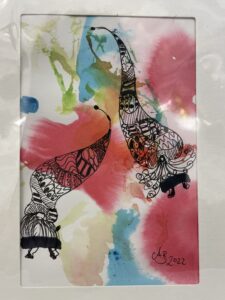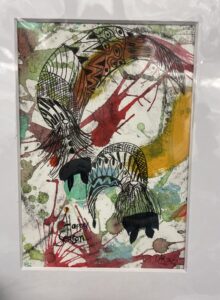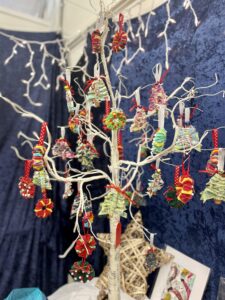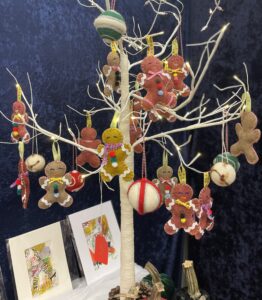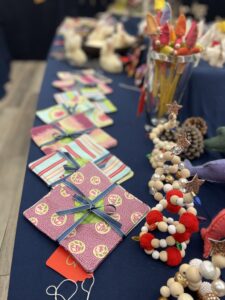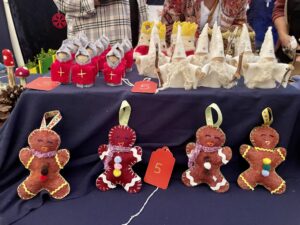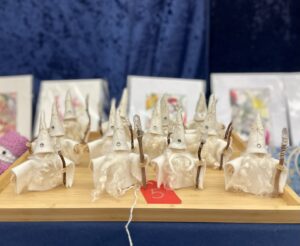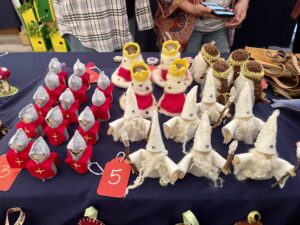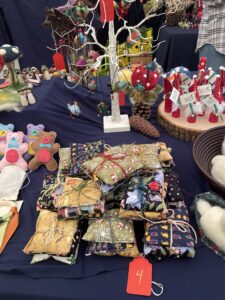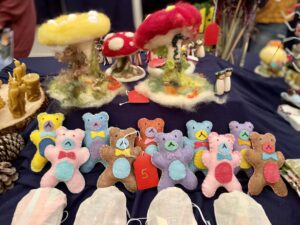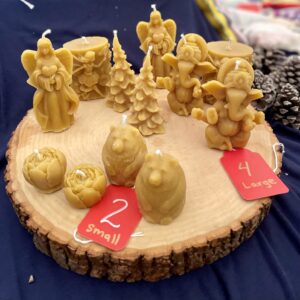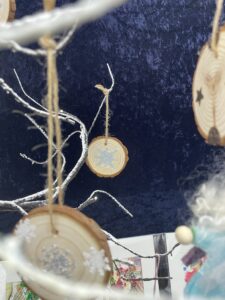 Wow! Who made all these with love? See this page: Thank you Secret Elves!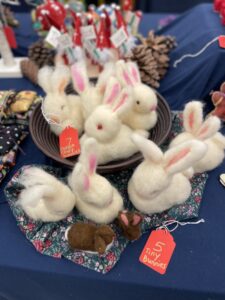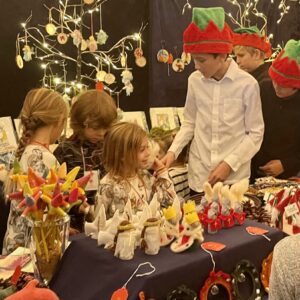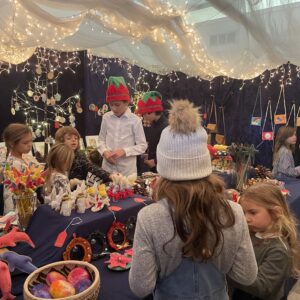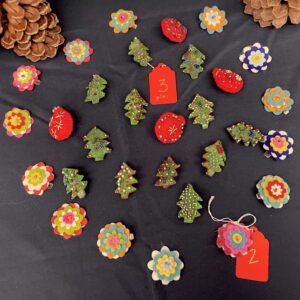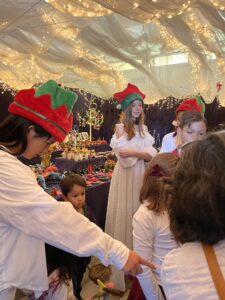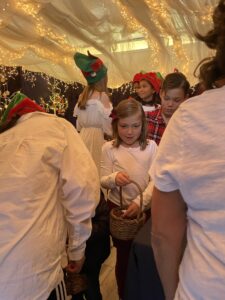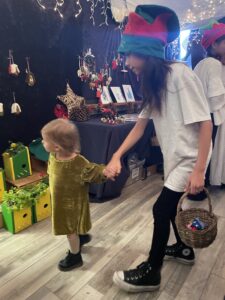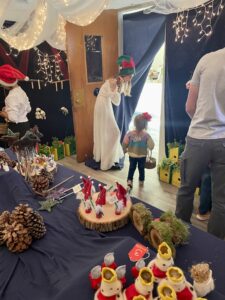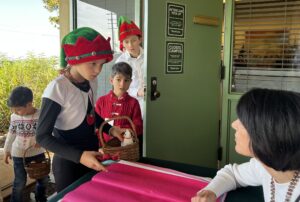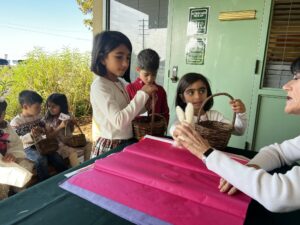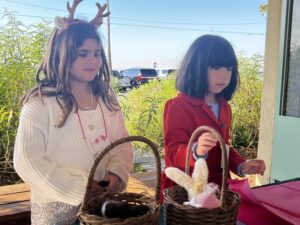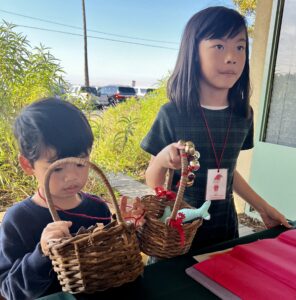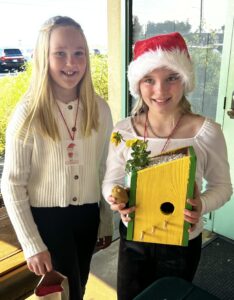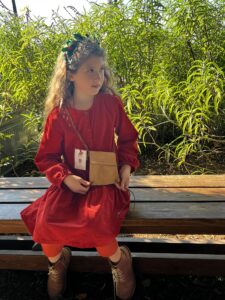 Towards the end, parents were invited to experience the magic of Elves Workshop as well!
Parents were delighted to walk through what their children enjoyed before.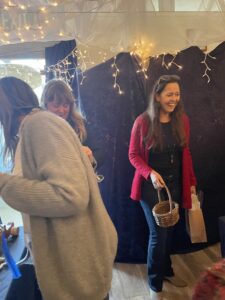 Other Scenes from Winter Festival 2022
Joy and I were so busy those days!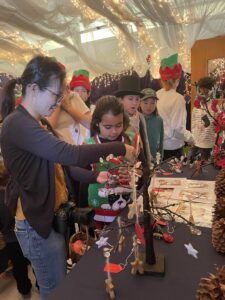 Thanks to Elf Cathy's for covering me, I was able to squeeze out of the Elves Workshop briefly to take in the beauty of the Winter Festival 2022.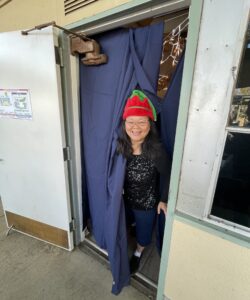 My 12th Grader auctioning off her piano skills to raise funds for their senior class trip to Ireland! Her kindergarten teacher won the piano lessons, so it will come full circle, the student will teach the teacher!

My wonderful family, (sans the girl in the photo above), without whose support, I would not be able to run Elves Workshop this year!

Kathy and I

Gisela, Jzin and Claudia. 2022

Beautiful fairy of the cakes.

I tried the ethereal fairy of the cakes bit, but as my friends know, eating sugar makes me hyper! Yikes!

Thank you for reading to the bitter end! You are a champ!
About Elves Workshop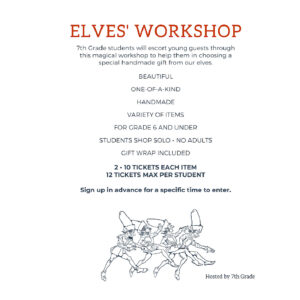 Each year, in the midst of a dreary, gray winter, in our Waldorf School of Orange County in Costa Mesa, California, a very special event would take place, namely, the Winter Festival. In one day, a magical village would spring up, with warm treats, holiday music, fun activities and the magical Elves Workshop.
For one precious day a year, children 6th Grade and under would be able to enter and marvel at the wondrous Elves' Workshop. There, without their parents, and only assisted by the 7th Grader Elves, children would pick and shop with their heart's content for one-of-a-kind, handmade treasures for themselves or for their dear ones for the holidays.
I have been especially honored to be privy to the insides of this for "children only" Elves Workshop. Here, I share the secret and splendor with you! Click on the years below, you shall see photos of events from those years. – Jzin
Visit Elves Workshops of Past Years by Clicking on one of the squares below:


Related Links