Saturday. December 5, 2015 Finally! Winter Festival is upon us!
Elves Workshop at the annual Winter Festival on the campus of The Waldorf School of Orange County, Costa Mesa, California, USA.
This is page is brought to you by Jzin from our craft group. You can come join us at our weekly craft group or view our blog/gallery here.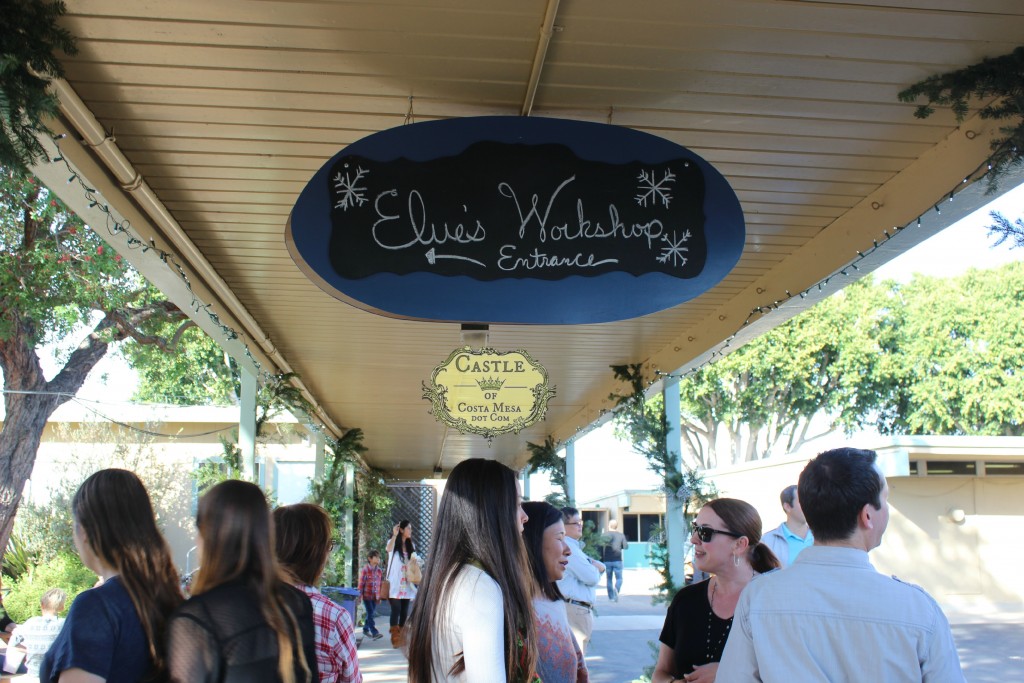 Viola solo entertaining guests waiting to enter The Elves Workshop.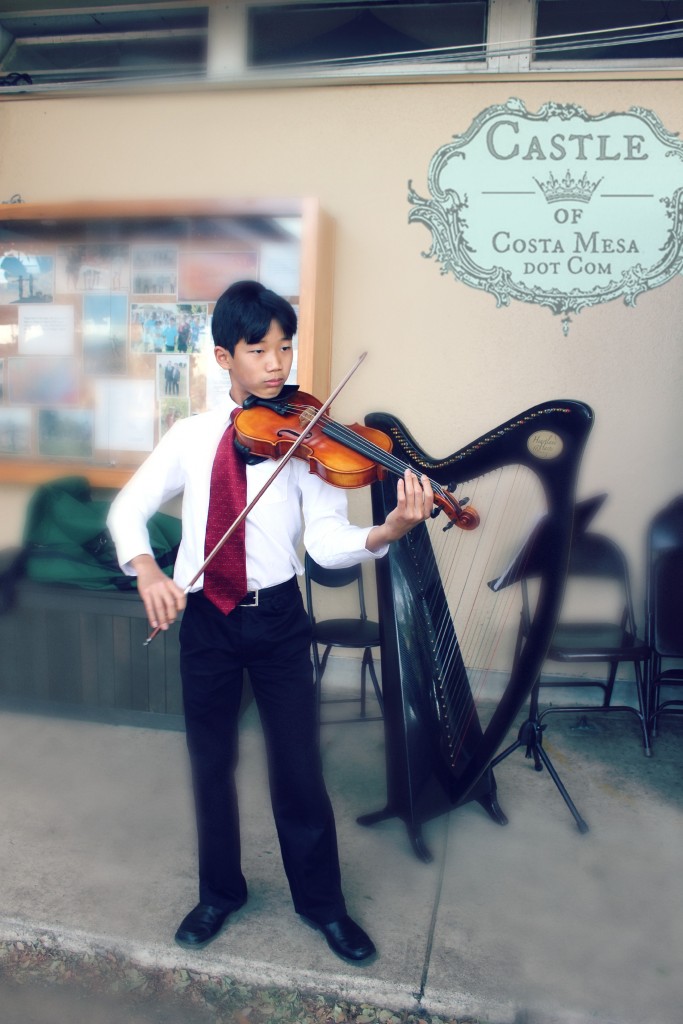 The families and friends at the Waldorf School of Orange County prepared special handmade treasures for children to shop at the Winter Festival's Elves Workshop Room. Thank you our diligent and creative handwork teacher, Miss Christine Newell for organizing and making this beautiful memorable event possible.
Click here to view and attend our Waldorf School of Orange County craft group.
The Elves Workshop is for children up to grade 6. To maintain the magic, no adults were allowed inside this special room !!! 7th grade students helped little shoppers who came in without their parents.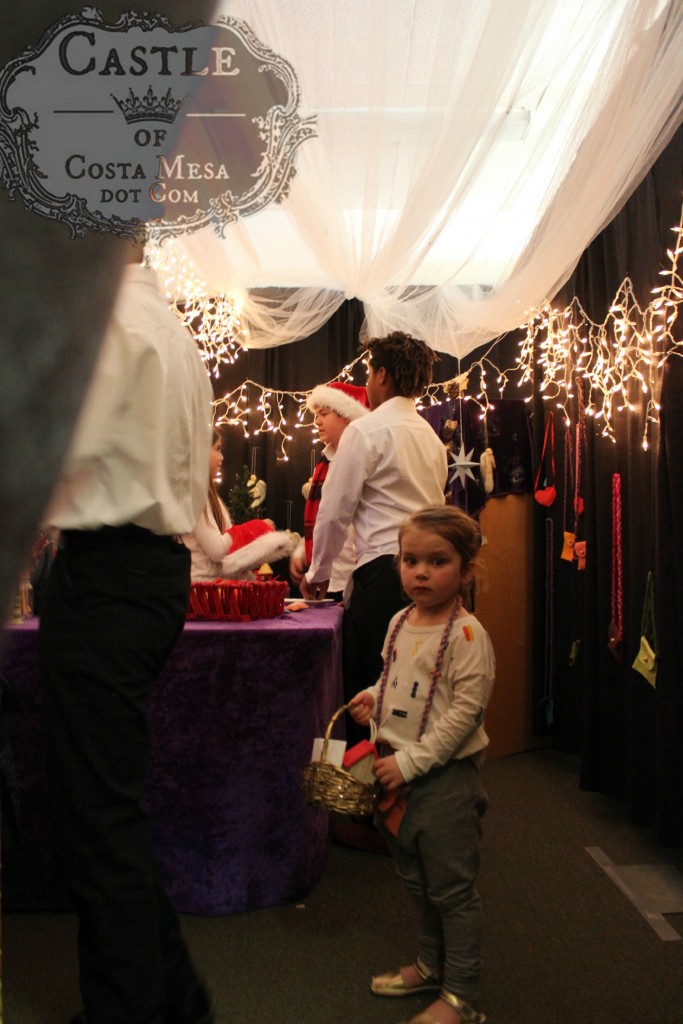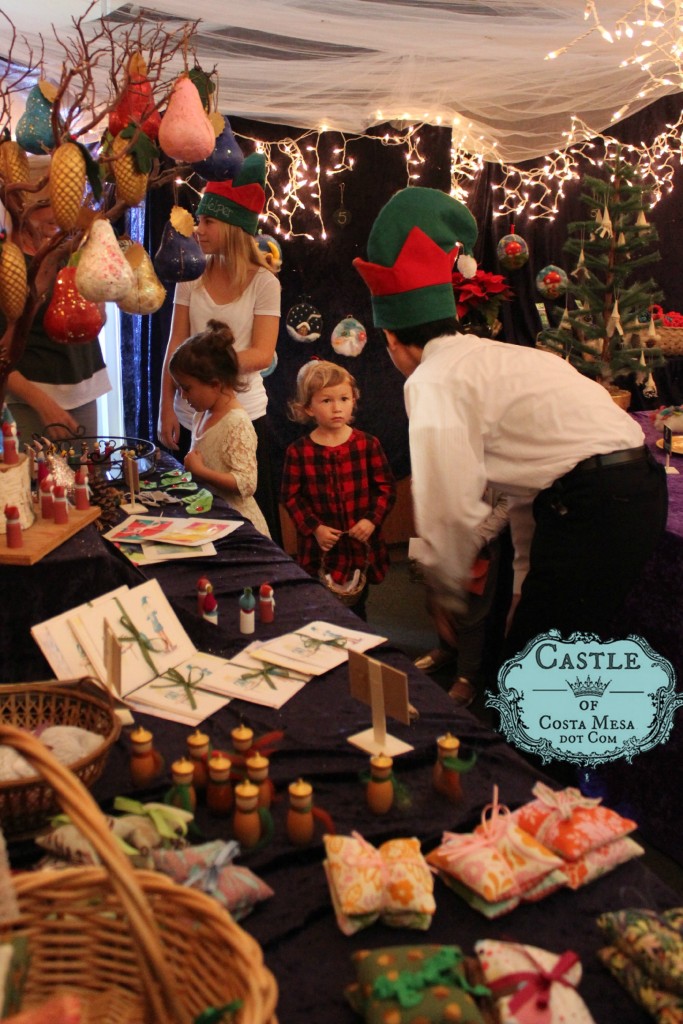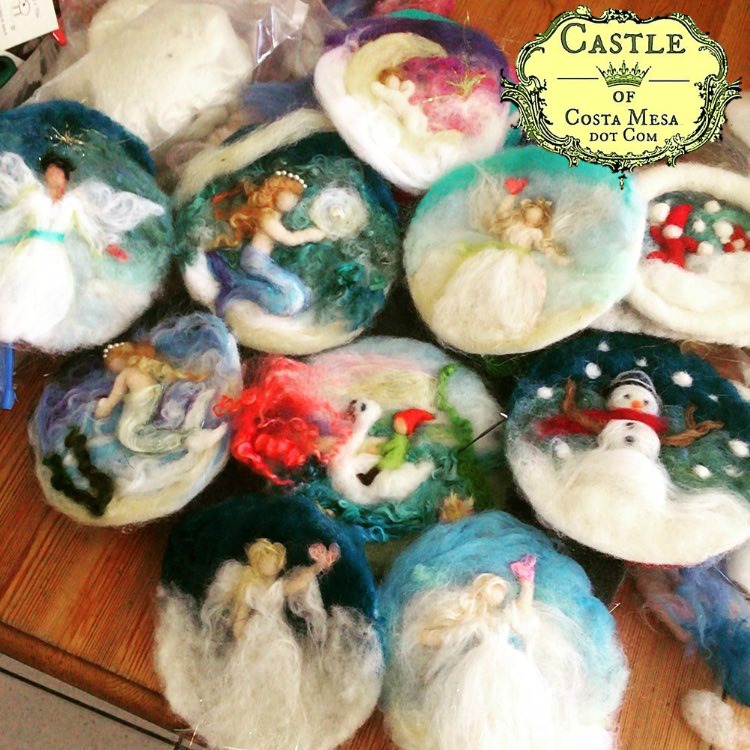 Above were some of my handmade wool relief pictures donated to the Elves Workshop. You may purchase these on Castle of Costa Mesa Etsy shop here. My upcoming felting workshops are listed here.
My princess and frog wool relief picture went home with a sweet little girl who picked it.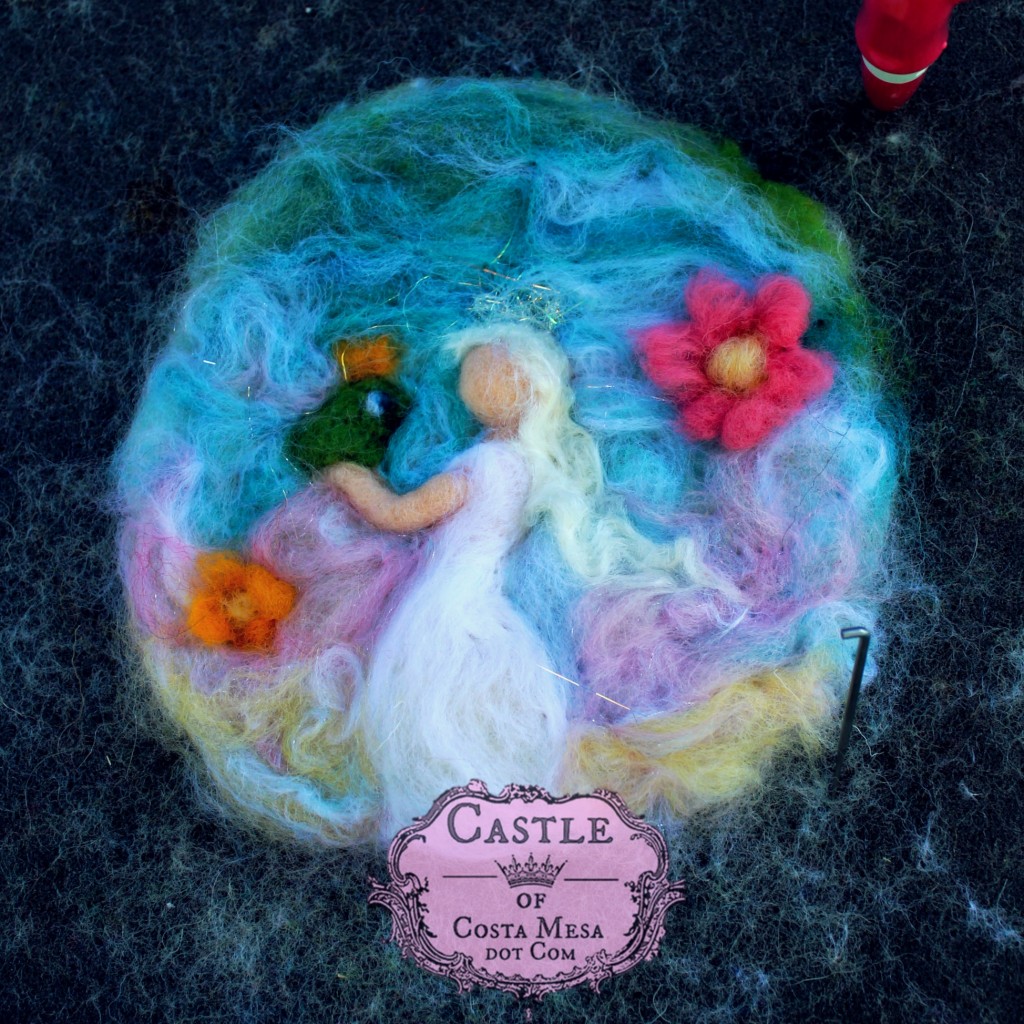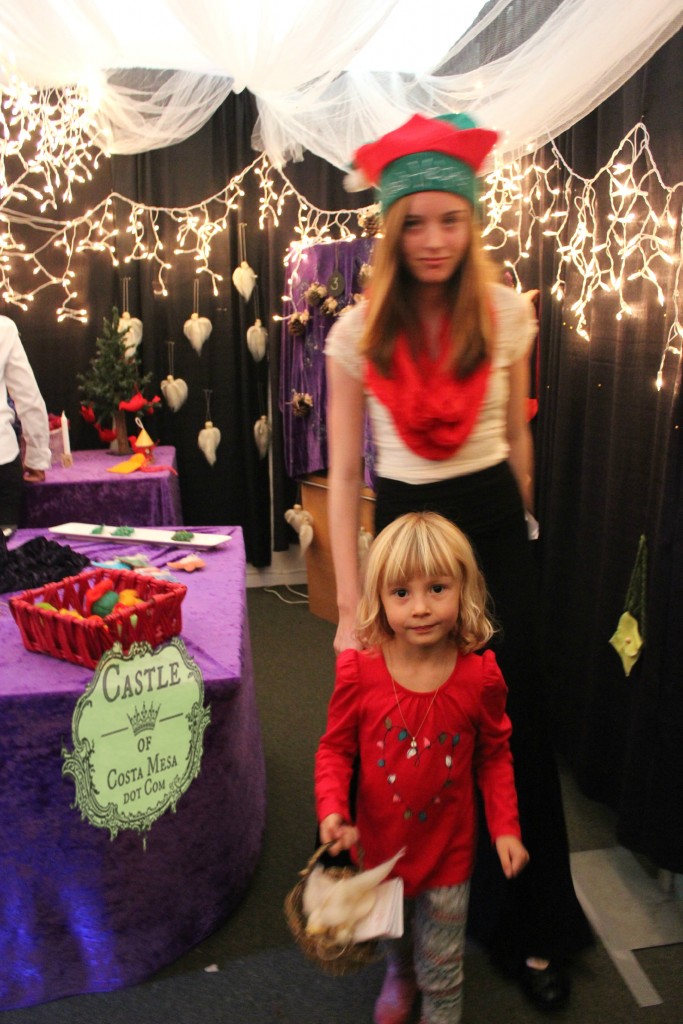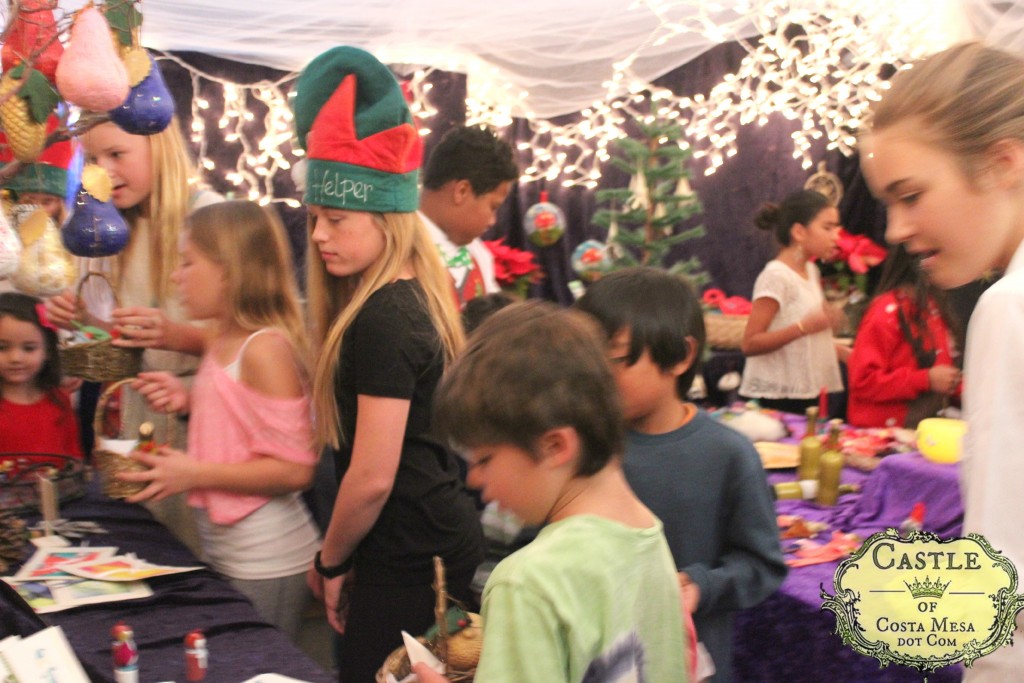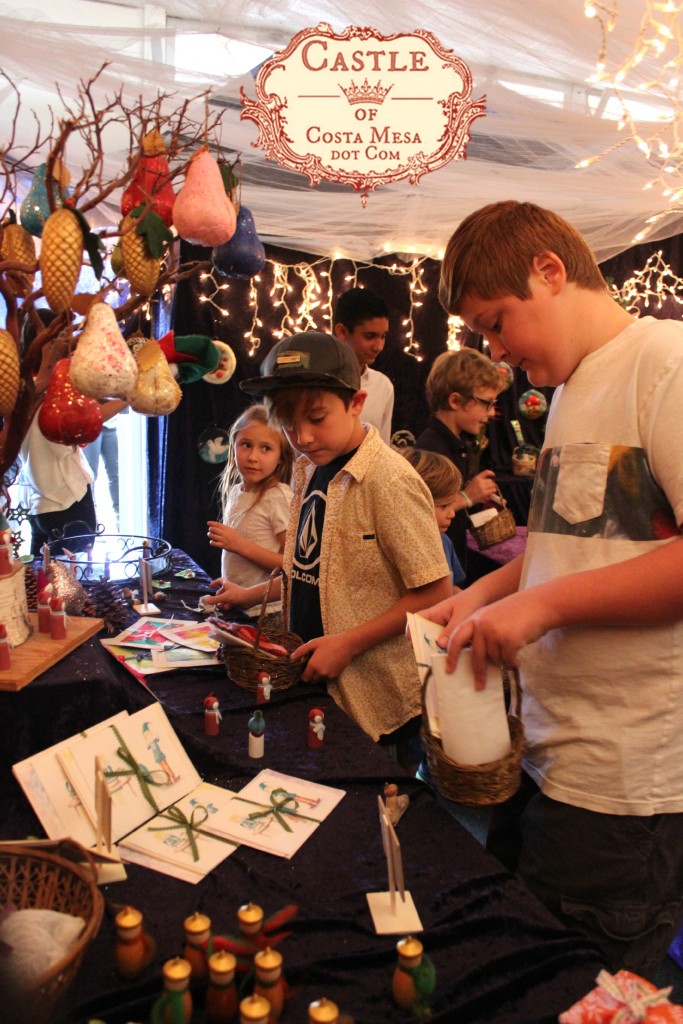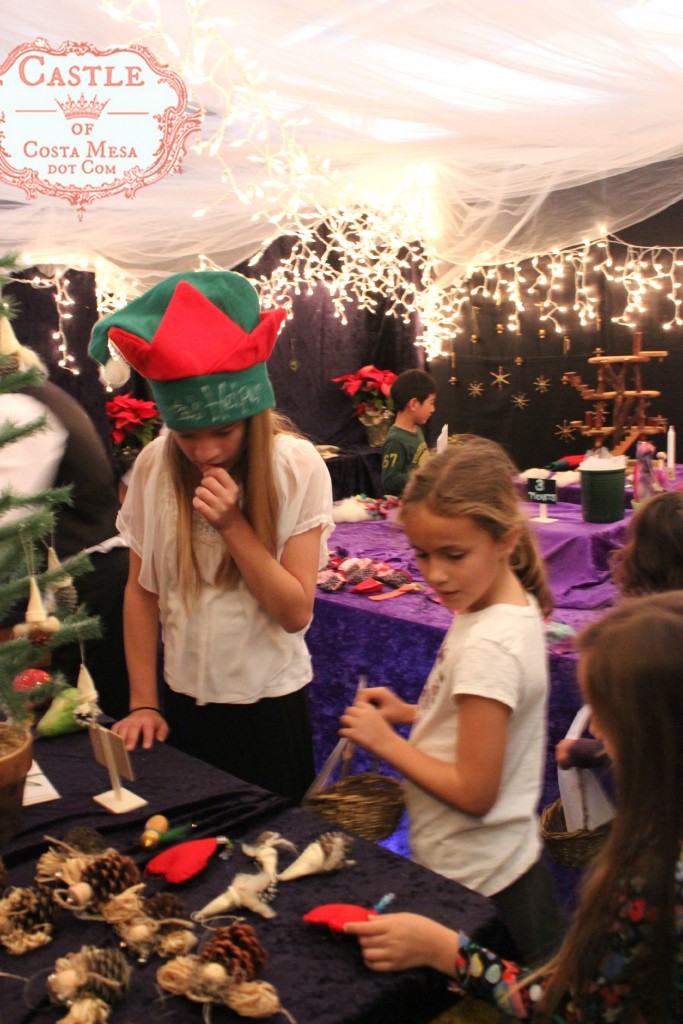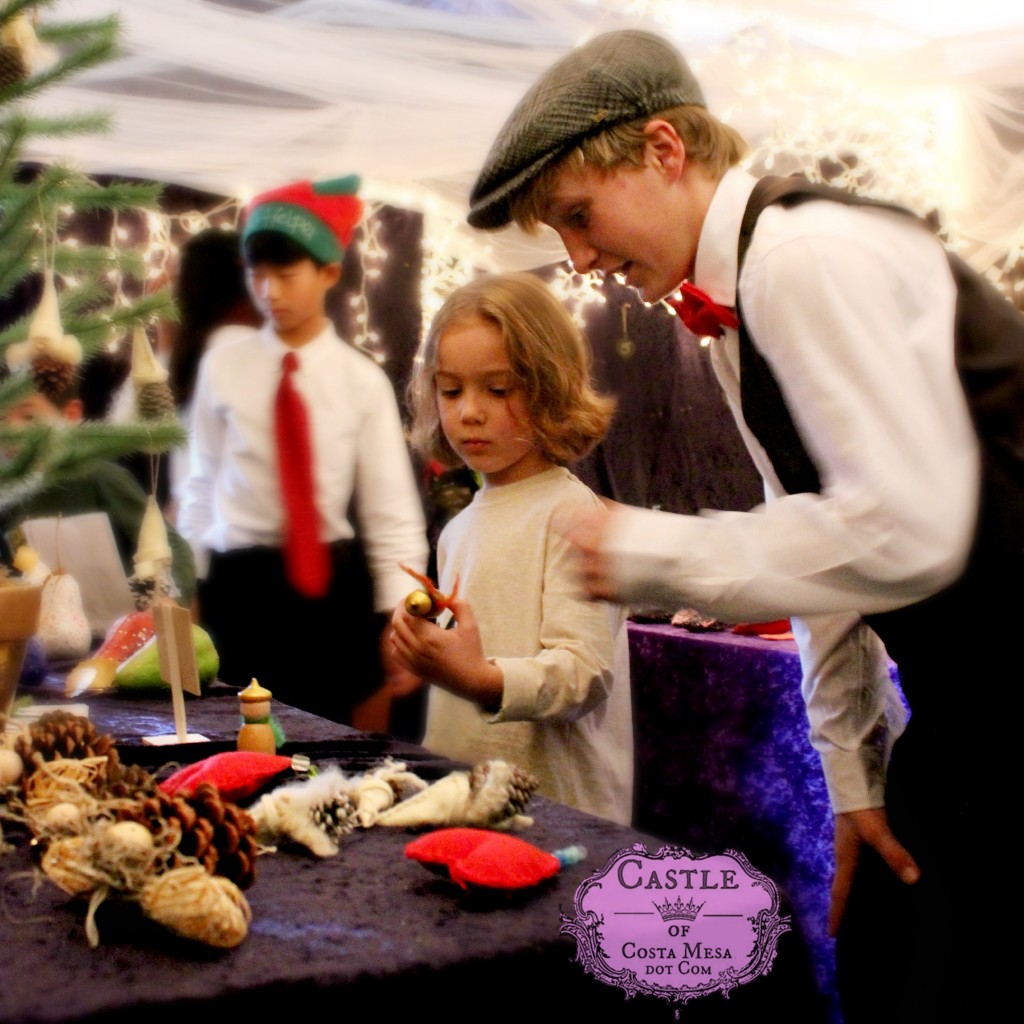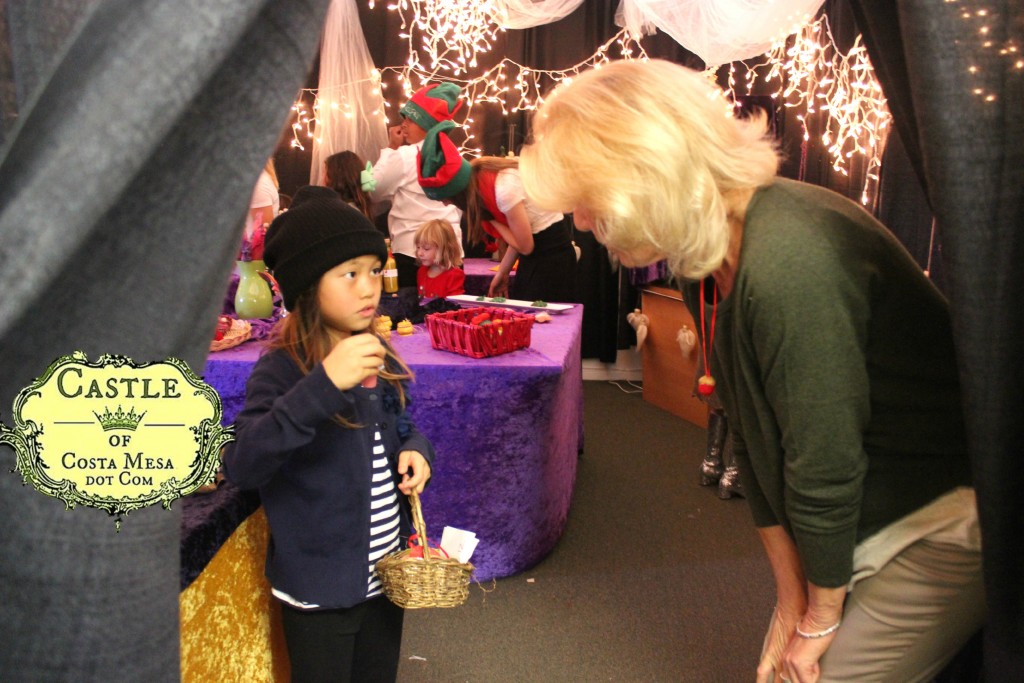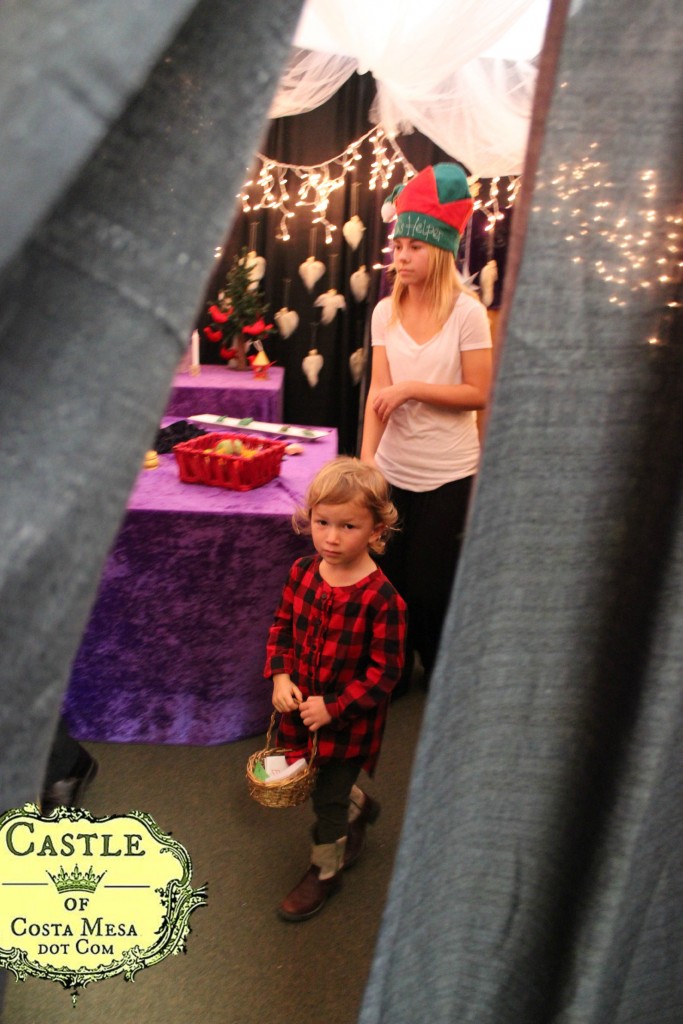 The 7th Grader class volunteered to gift wrap the children's purchases.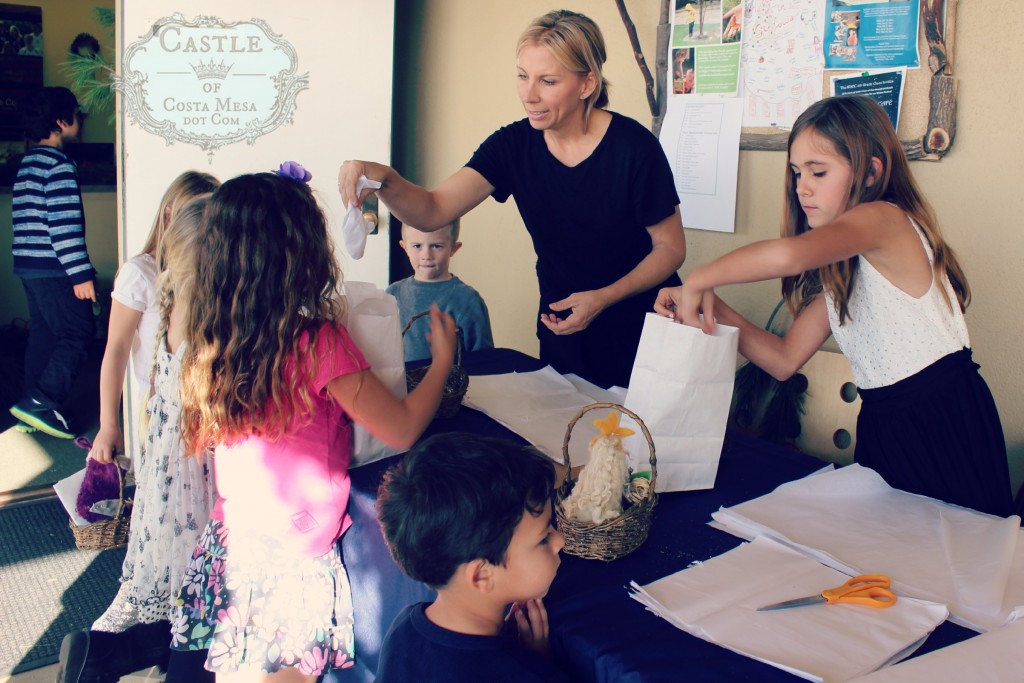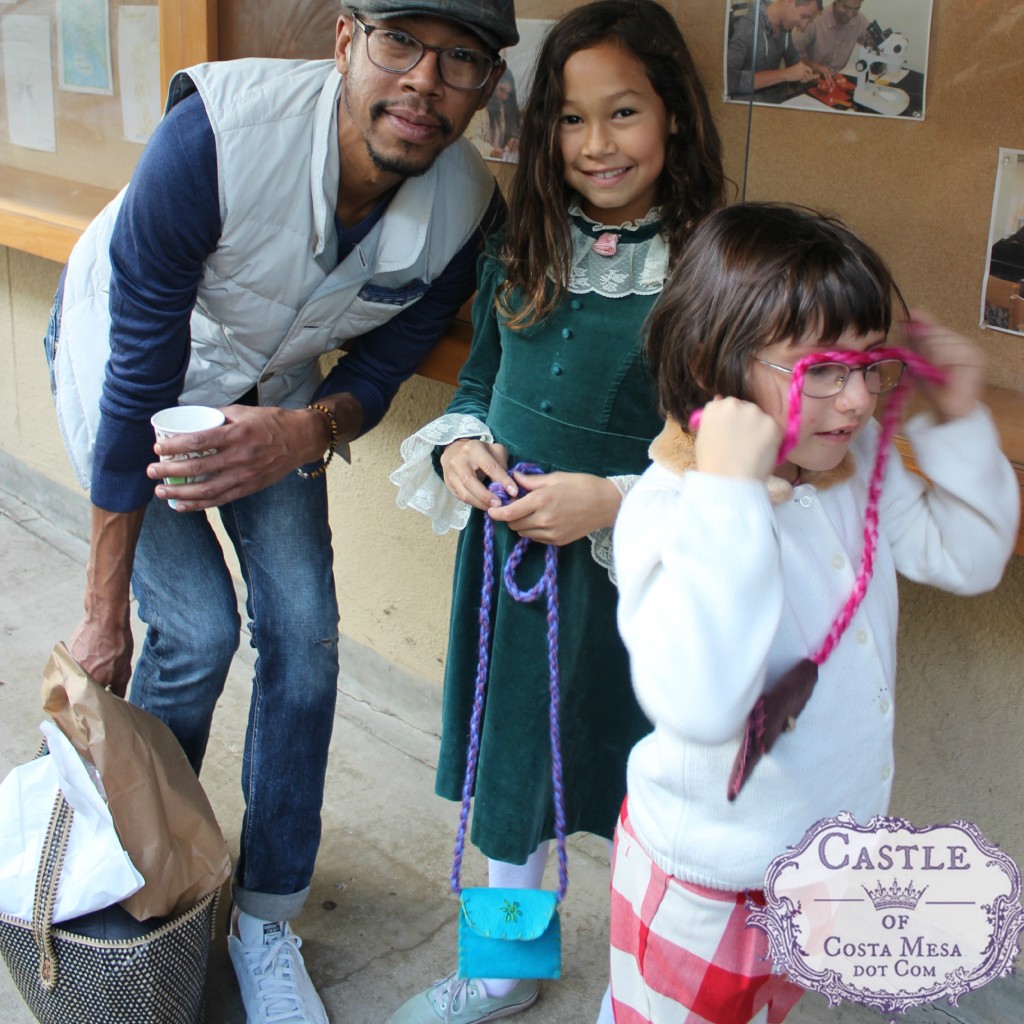 There were many other magical activities that day, including beeswax candle dipping and decorating in the 5th Grade Classroom…
Here was my son Dimiter with his exceptionally wonderful therapist Cliff Le, attending Winter Festival for the first time. My son handmade a beeswax candle in this crowded room and was all smiles today. What exhilarating sight for me to witness! I wanted everyone to congratulate us on this milestone!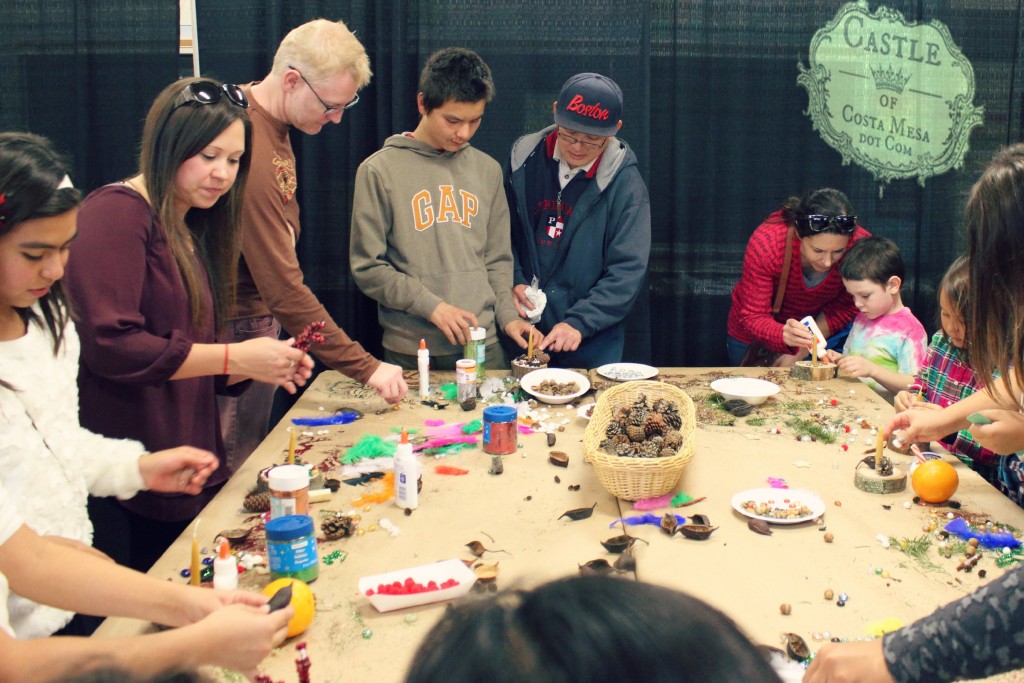 Click here to see the elves working on the handmade goodies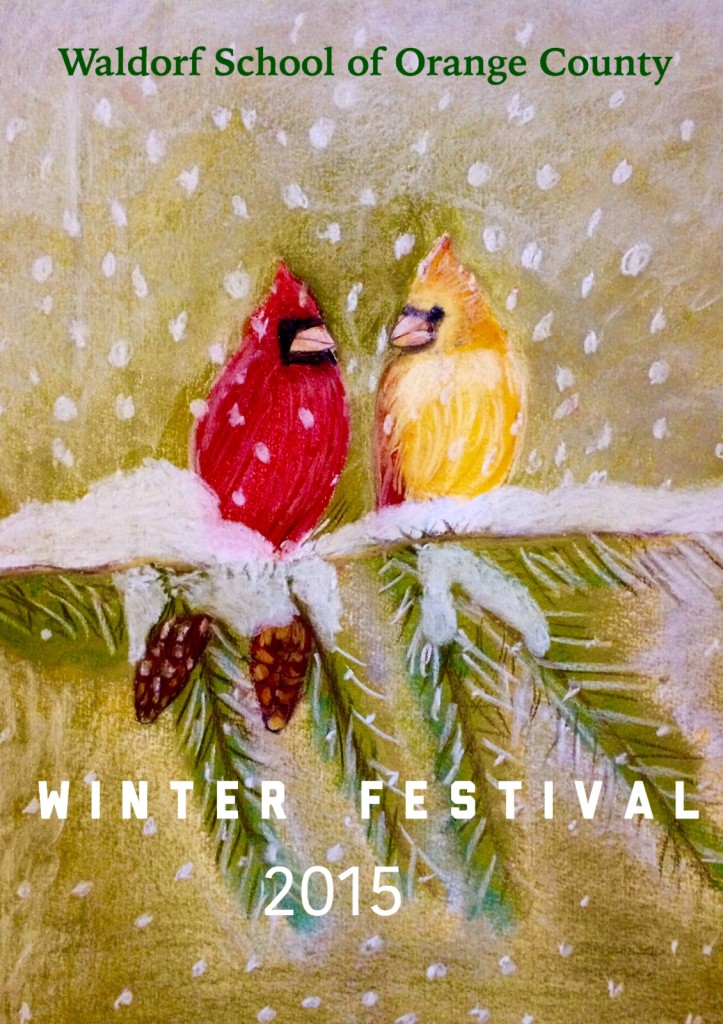 Thank you Maestra Rocio for the poster above! Thank you Alyssa for the poster and program.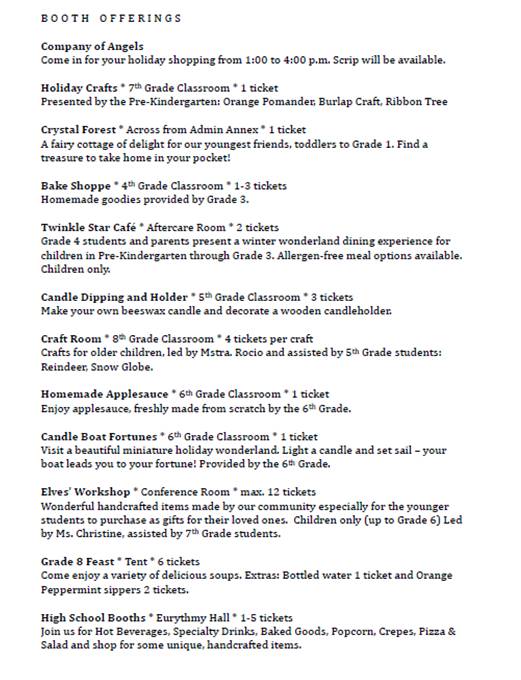 WSOC 2015 Winter Festival Booth Offerings. View this as a PDF file.
Click here to view our Winter Festival in the past years: 2014 Winter Festival. 2013
Thank you to all diligent Craft Group Elves!
Our awesome Waldorf School of Orange County Tuesday Morning Craft Group. Everyone is welcome to stop by and join us!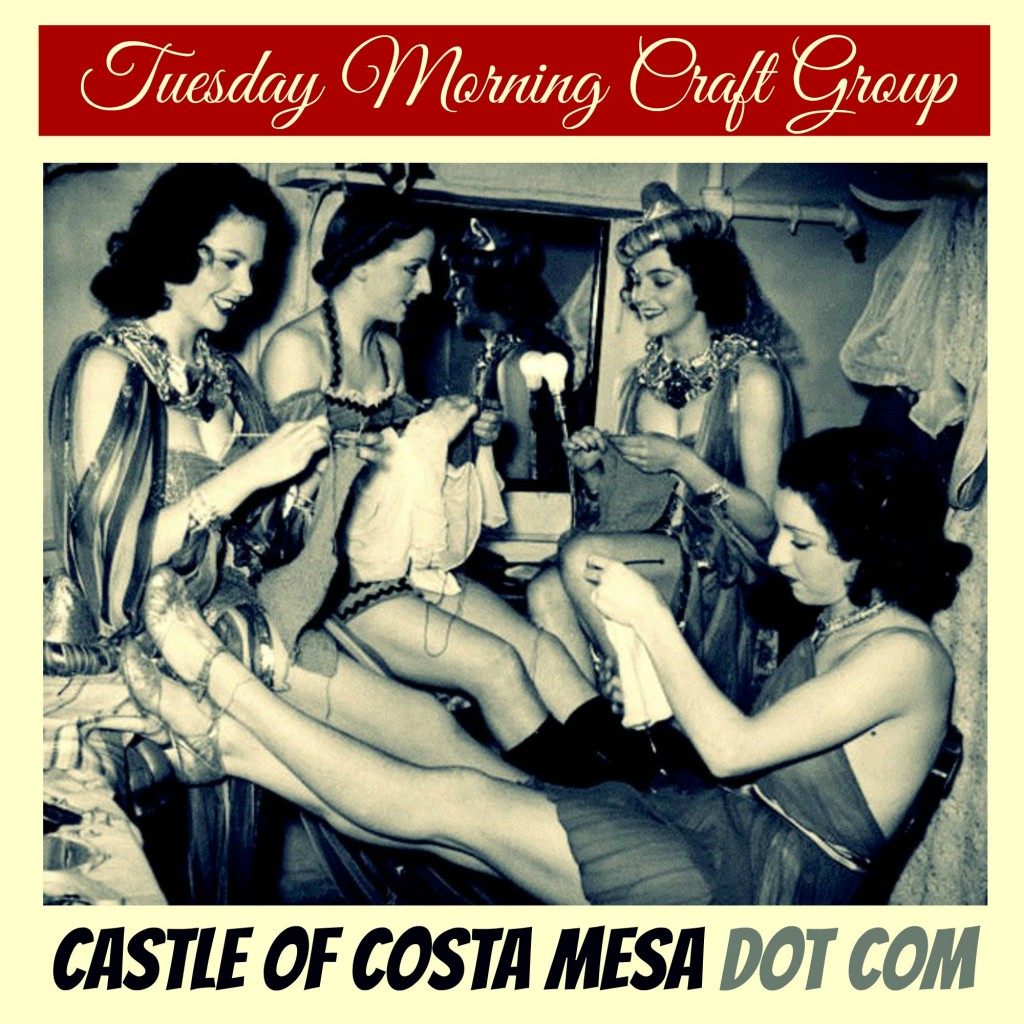 Enter Craft Group Blog and Gallery page.
Note: We need all elfin hands on deck to make kits for the 2015 Winter Festival Elves Workshop. This year our goal is 1000 items, last year (2014) we had 800 items and sold out 1 hour before Winter Festival was over.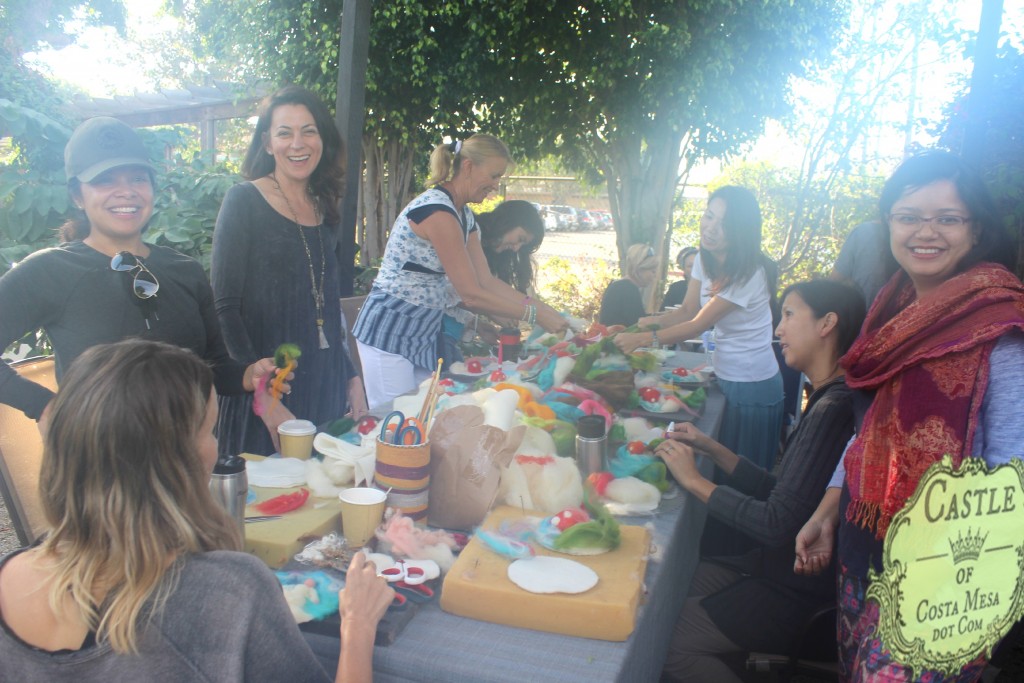 Teaching craft group how to make wool relief pictures for Elves Workshop.
Someone who chose to remain nameless, made these ADORABLE felt teddy bears with bow ties for our Winter Festival Elves Workshop! Aren't they too cute? Be sure to complete your Winter Festival kit on time and return them to the Company of Angels basket.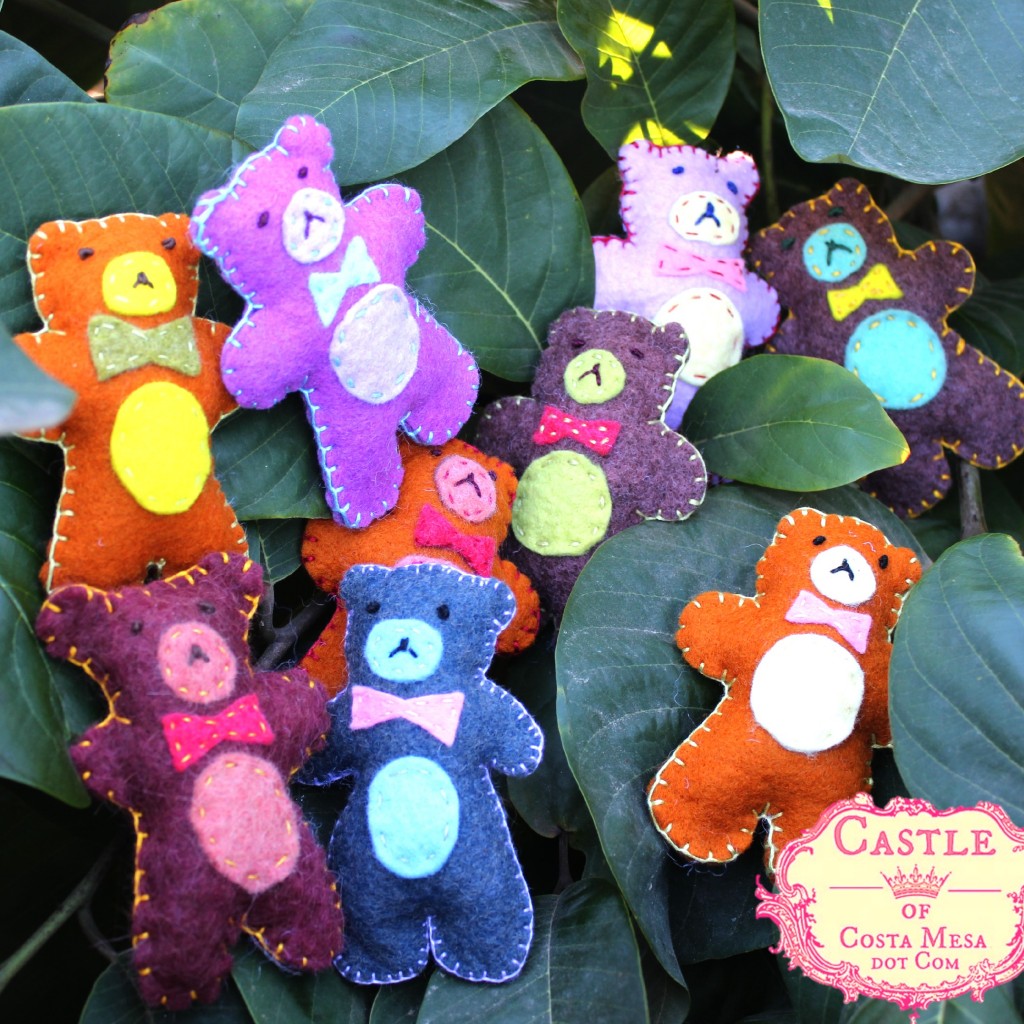 Thank you Sonia for making these special candle holders for the children for Elves Workshop.
Our Winter Festival will be on Saturday, December 5, 2015 1-5:30pm. Free to attend.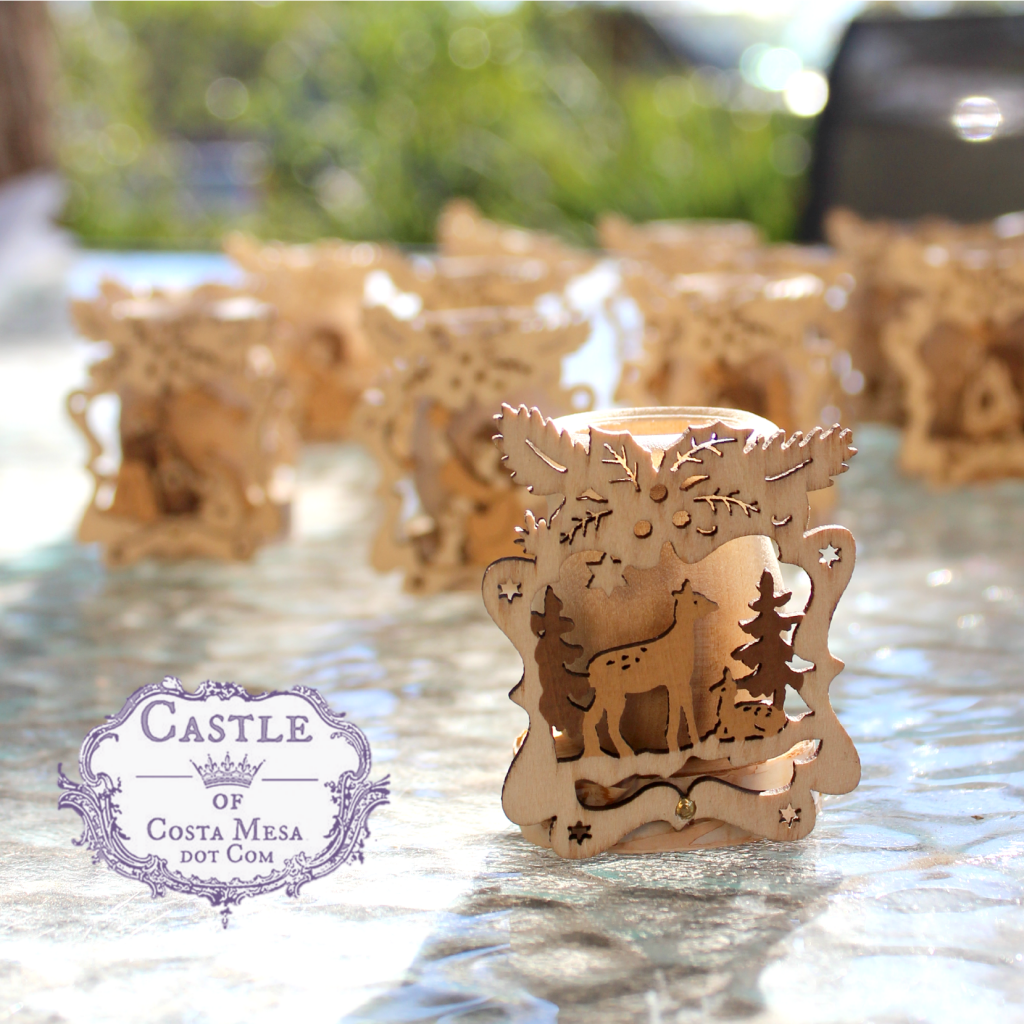 Take a look at our Winter Festival Elves workshop from a previous year.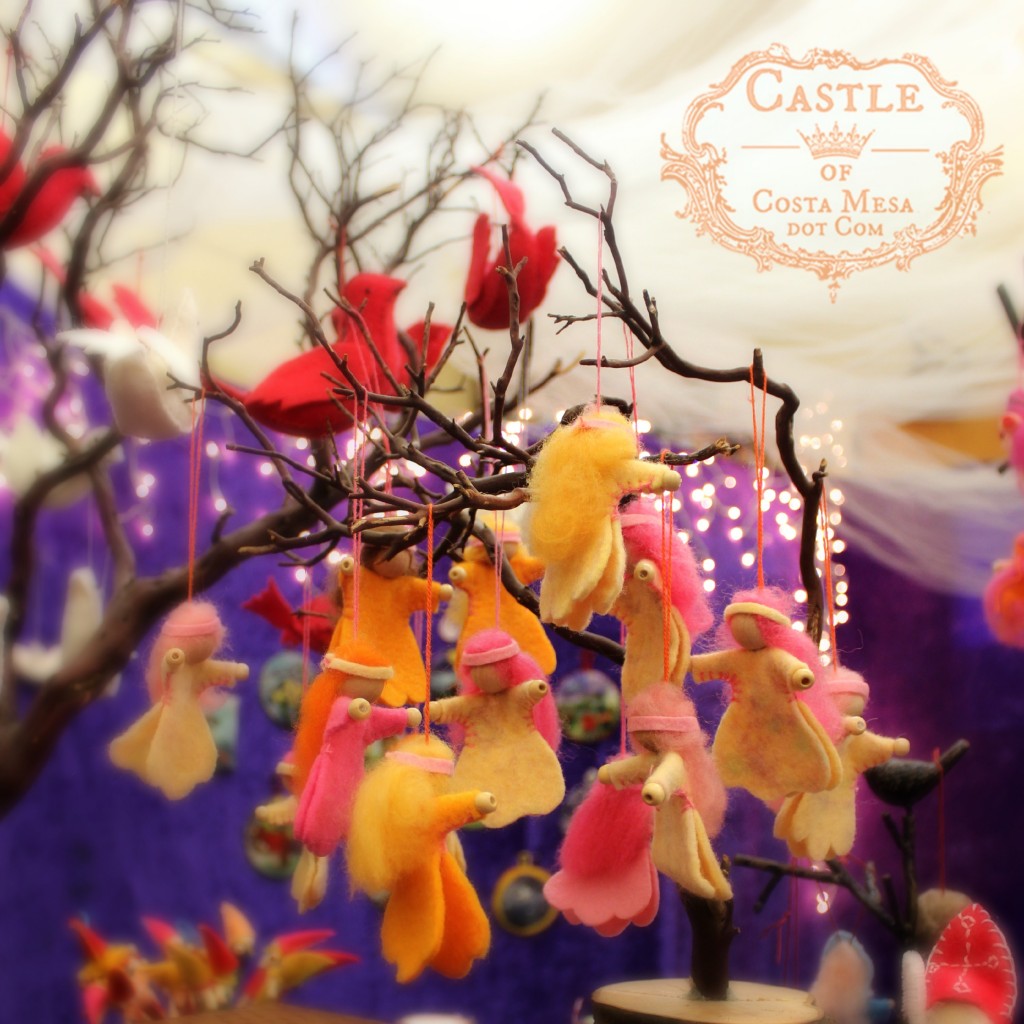 More Scenes at Winter Festival
 Thank you Lisa Maris for these photos!
Erica at the 6th Grade Classroom's Candle Boat Fortunes.
Tuesday Morning Craft Group: Schedule and Gallery
In November, we dry felted (needle-felted) Christmas trees! Look at all the fun and beautiful work we made! You are free to stop by and join us. Schedule and details on link.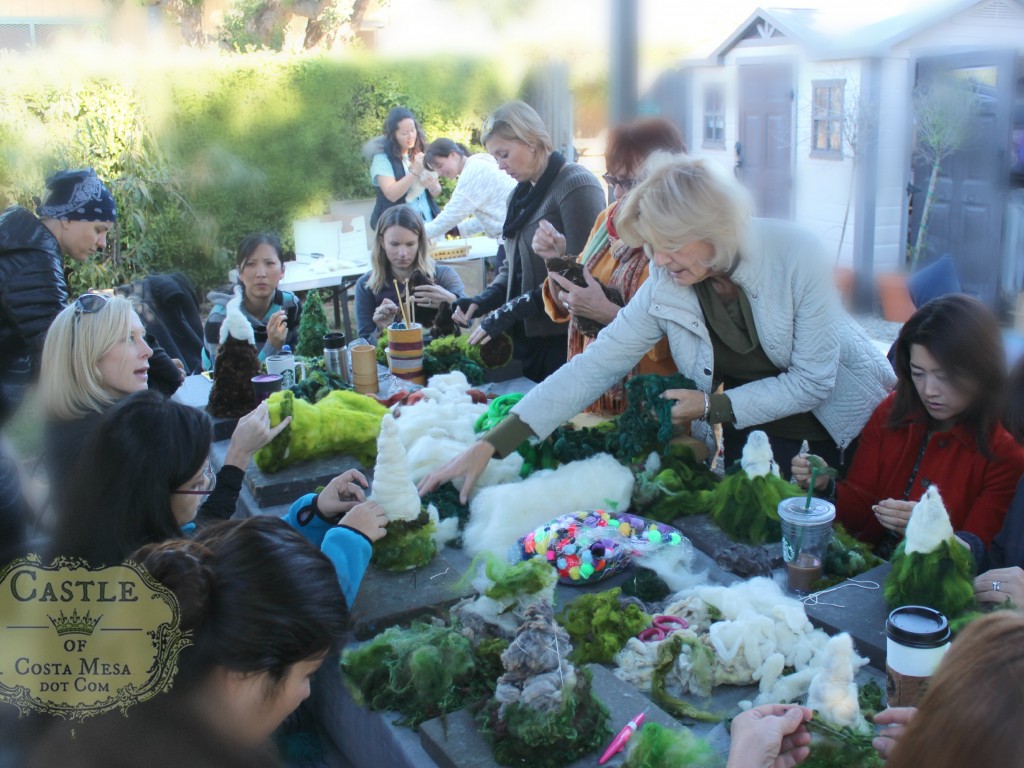 Click on below picture to see FUTURE craft group schedule plus a gallery of our PAST craft group projects.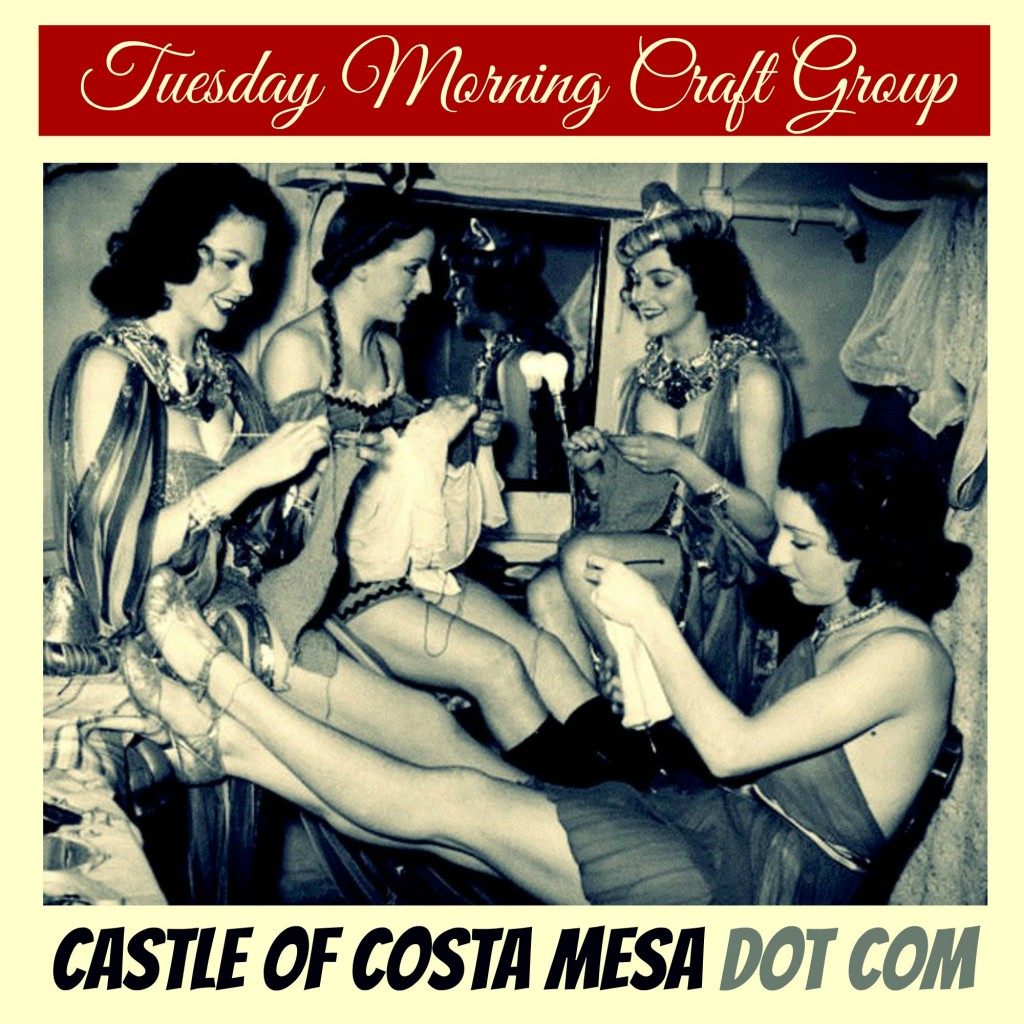 You can "like" and follow our weekly craft group projects on facebook here.
Let's Be the Support for Each Other
You may place a free ad on this page below. Let us be the support for one another! love, Jzin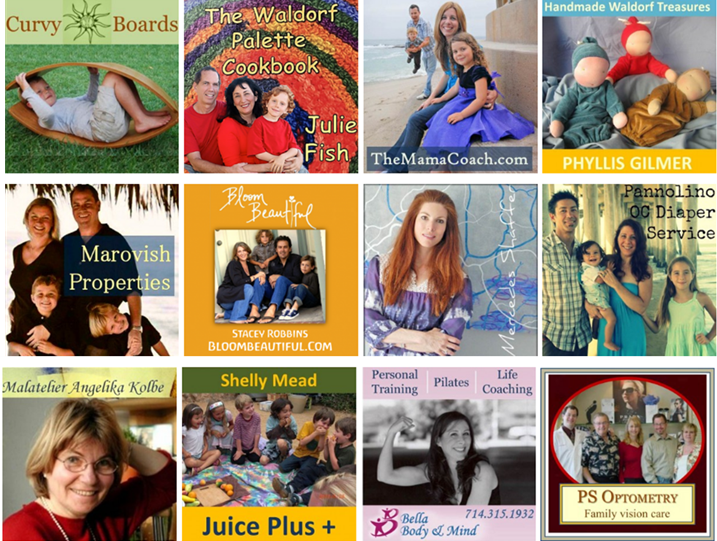 Be in the know for upcoming handmade giveaways: Like CastleofCostaMesa.Com on Facebook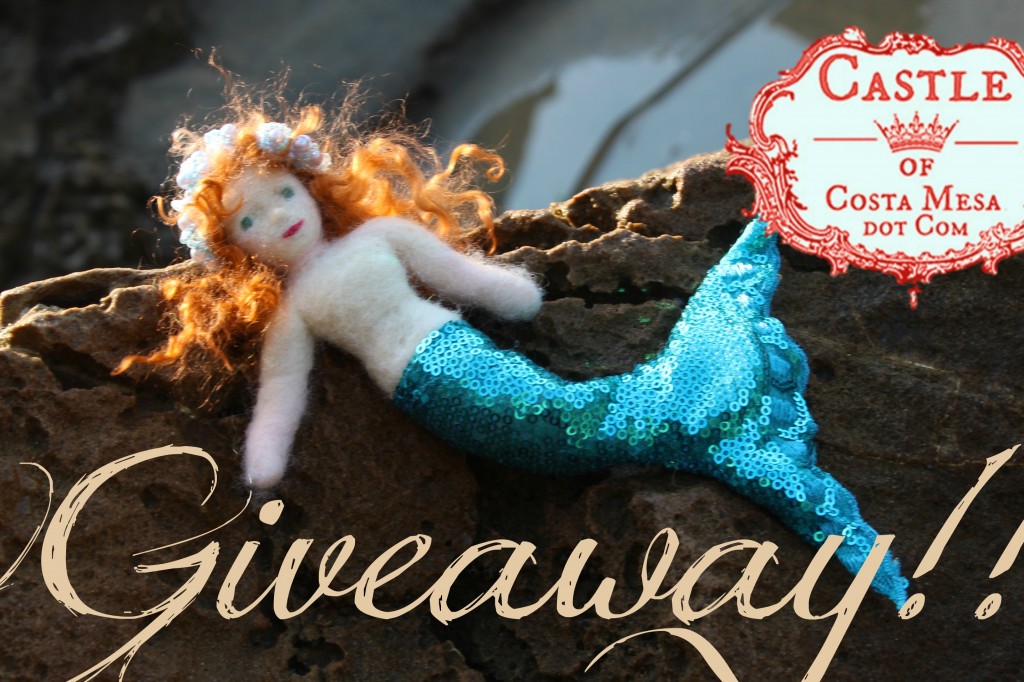 I give away my lovingly handmade dolls and crafts seasonally. If you "Like" my Castle of Costa Mesa Facebook page, you will be notified of upcoming giveaways. Click here to view the list of my past giveaways. Perhaps the next winner could be YOU?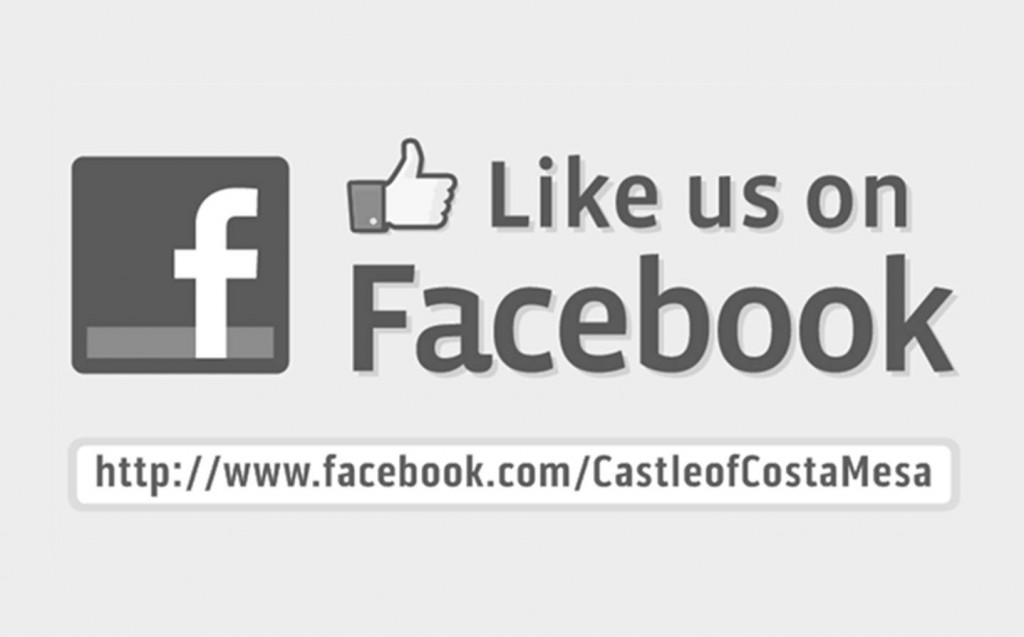 Castle of Costa Mesa Facebook page.
I am also teaching felting workshops this weekend and few more in the coming months. Details and sign up here: https://castleofcostamesa.com/jzins-workshops/
-Jzin
Jzin's Toadstool Cottage Night Light with Finger Puppet Gnome Couple.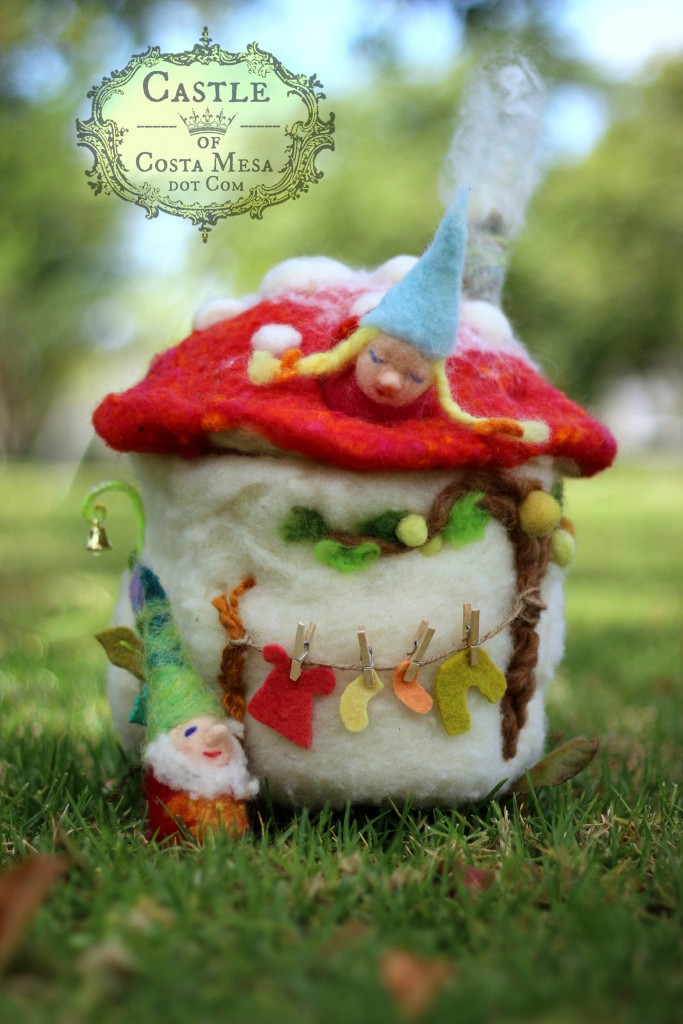 Jzin's Spring Wool Relief picture workshop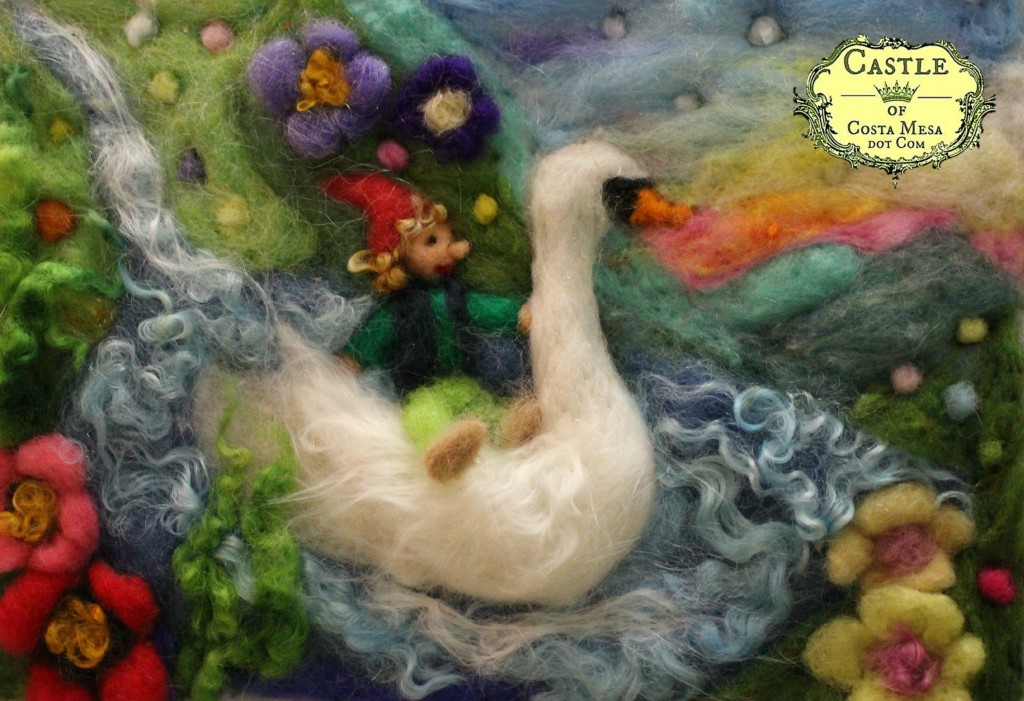 Jzin's Upside Down Flower Fairies workshop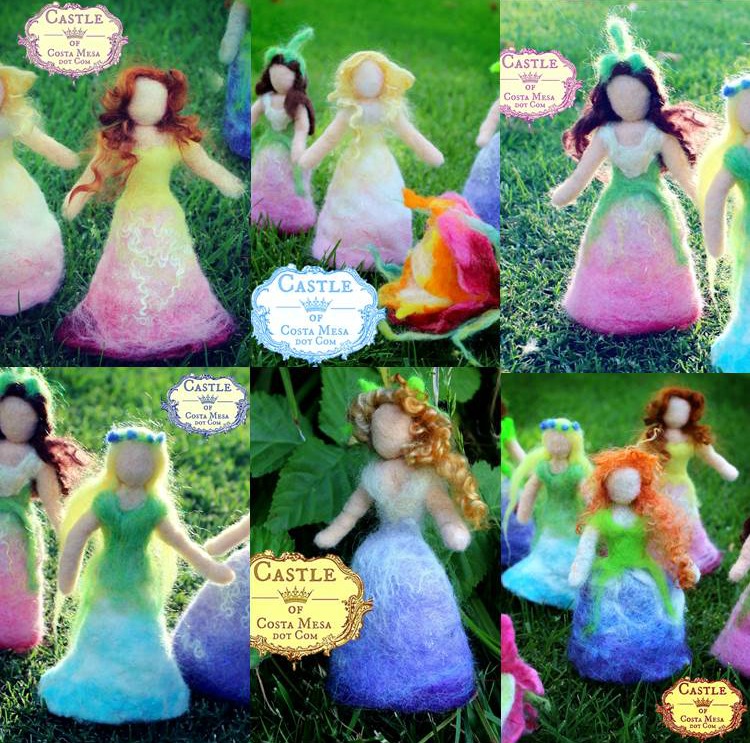 Two Saturdays: March 20 & 26, 2016
Time: 1:30pm – 4:30pm
Ages: Adults and Children ages 8+
Beginners welcomed. No experience necessary. We will be using barbed needle-felting needles.
I will also be selling my handwork. You can save on shipping if you pick up your Castle of Costa Mesa Etsy orders from me directly on this day here.